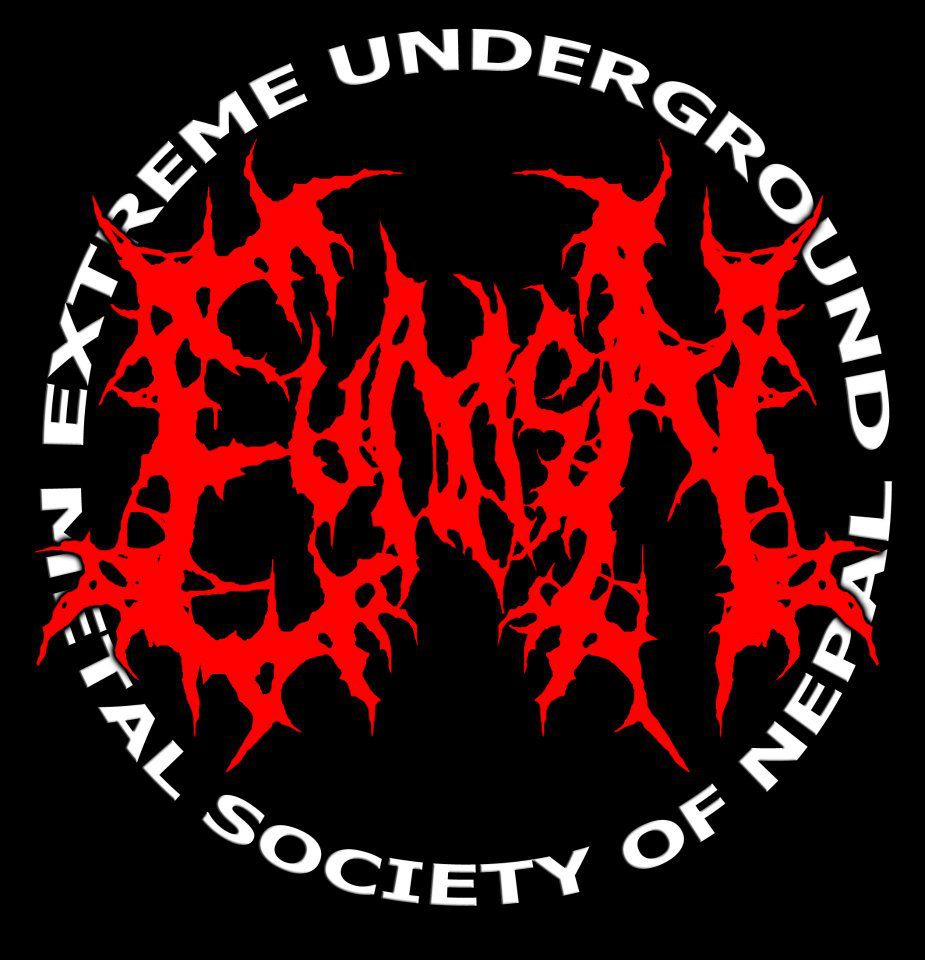 VISHAL RAI (co-founder of Nepal Deathfest)
`I find my peace in metal'
Metal music is a universal language and although it is a music genre that has many subgenres, appearing in different sounds and outfits, fans are loyal and dedicated as hell. These days metal fans are to be found in every corner of the world, sometimes a bit more hidden than the obvious crowd in America and Europe, like in Nepal for instance, a country in Asia and which is located in the Himalaya between India and China. In the underground scene of Nepal extreme metal, like death metal and grindcore, is very much happening. Despite the disapproval of the government and the local inhabitants, fans of extreme metal make sure they can enjoy their favourite music. Vishal Rai, co-founder of Nepal Deathfest and founder of the extreme underground metal society of Nepal, is one of those guys that dedicate his live to (extreme) metal. On 10 and 11 March 2017 he organizes the fourth edition of Nepal Deathfest, which will feature national and international bands. To get the festival on the map, Vishal reached out to HeadBangers LifeStyle to talk about the festival and the (extreme) metal scene in Nepal.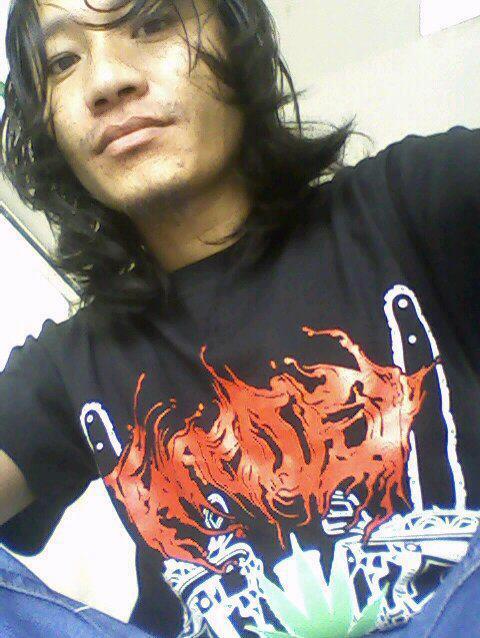 (Vishal Rai; co-founder of Nepal Deathfest)

A METAL HEAD IN NEPAL
The first thing we would like to know is how is it to be a metal head in Nepal?
,,It's a beautiful feeling and we actually feel the same way that you metal heads feel over there. For a metal head it doesn't matter where you live. I am into metal because I find my peace in it. It makes me feel so independent and genuine and it gives me the strength to live this stupid life. Back in nineties I used to live beside an older couple and they introduced me to bands like Nirvana and Alice In Chains. Slowly I started to research more of this heavy distorted music and I started to listen to the more heavier stuff like Deep Purple, Black Sabbath, Iron Maiden, Megadeth, etc. Soon after, I found my ultimate passion with bands like Death, Cannibal Corpse, Obituary, Napalm Death, etc.''

What can you tell us about the metal scene in Nepal?
,,Unlike any other country, our metal news flows slowly. But it is okay because we are a bunch of dedicated and passionate people who aren't giving up. We are pushing our scene with every possible tool. Although our metal scene is small it is amazing because you can find almost every genre here. The most popular genres are death metal and grindcore. The amount of grindcore fans you see in Dharan is amazing. That's why we call this city the `Grind City' of Nepal.''

Is metal music socially accepted in Nepal or is it very underground?
,,No, it is still not accepted and people actually call us noise [laughing]. Anyway, sooner or later they will accept us. But if they have accepted us then it won't be beautiful and we won't be struggling and enjoying it as much as we do today.''

Are metal fans very much depending on Internet to get access to new music, merchandise and information? Do you have cd/merchandise stores, printed magazines as well?
,,Yes, most of us are totally depending on Internet to get access to the music of foreign bands. But our local bands do have their own merchandise and CD's, which is purchased on a large scale by metal fans here. Unfortunately we don't have proper metal merchandise stores and magazines. Let's hope there will be in the near future.''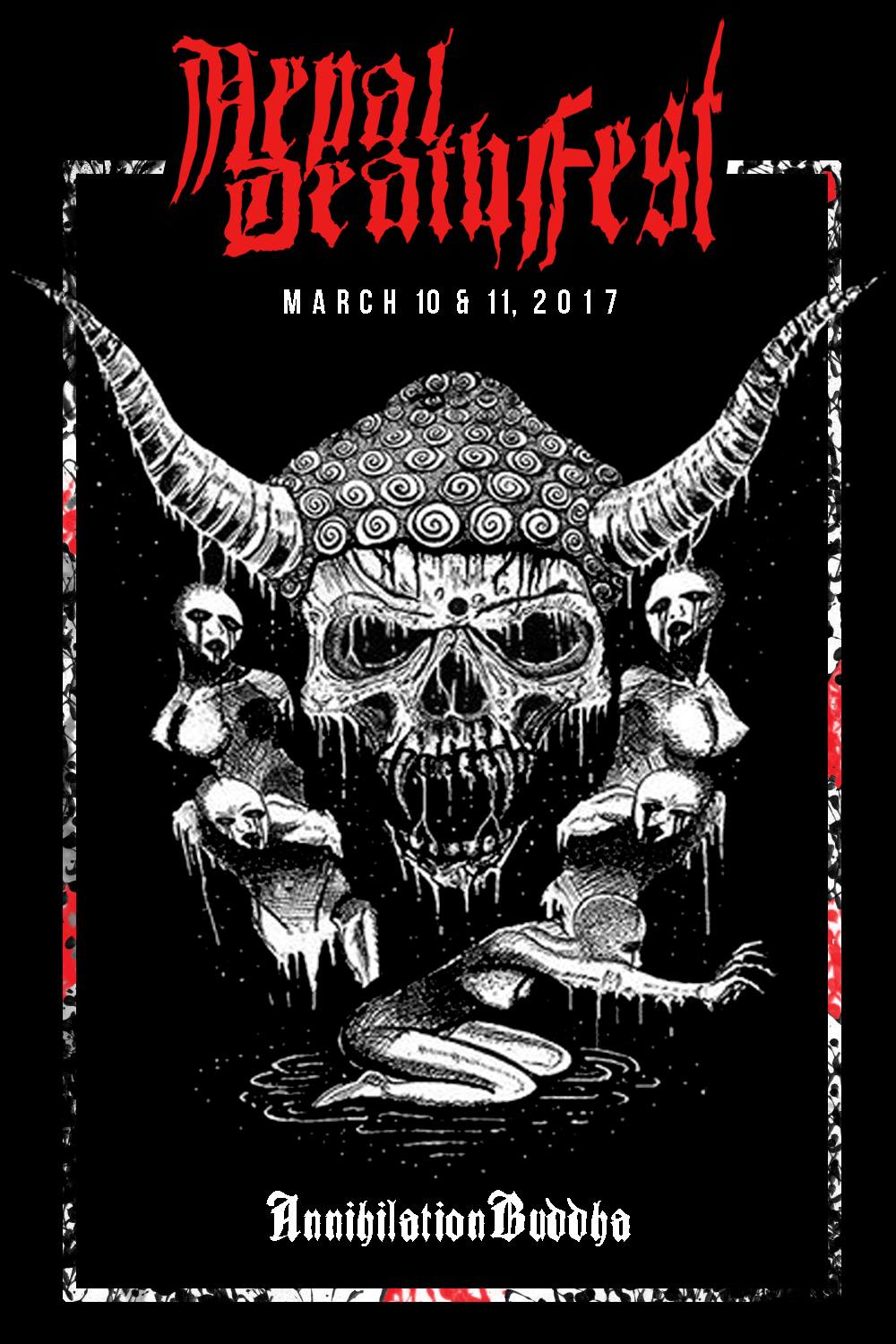 NEPAL DEATHFEST
What made you decide to organize Nepal Deathfest?
,,When my friend Zivon Gurung started talking about the idea of organizing this festival, I just said: `let's do this'! We were both very passionate about to make Nepal Deathfest happen and there were already bands and a hungry crowd actually waiting for this kind of festival to happen in Nepal.''

What is the goal of Nepal Deathfest?
,,To bring the most extreme and brutal bands from all over the world to this sub-continent.''

Why should people visit this festival?
,,Well, because this is the most extreme and brutal two-day festival in South Asia. No other country in this sub-continent has this kind of festival. And above all, the bands we bring on stage are a one in a lifetime opportunity to see live in this area.''

Was there an international festival you took as an example when you organized the first edition?
,,Obviously not, but in Dharan we also have the Grind & Mosh Fest, which is very much influenced by Obscene Extreme Festival.''

Is it easy or difficult to organize concerts and festivals in Nepal? Do you get (financial) support from your local government?
,,It's actually more than difficult but thanks to our loyal supporters and local bands who join forces together, we are able to organize Nepal Deathfest more than once. We are not sponsored and we get no financial support from the local government. In fact they won't hesitate to stop the show by sending `their pigs' too [laughing]. So Nepal Deathfest is totally depending on ticket sales and our own expenses.''

Is the festival focusing on local bands too?
,,Absolutely! We put more than 10 local bands on the bill, because we want our local bands to get the experience of playing with international and well-known bands. They can improve themselves with this experience and hopefully it makes these bands more productive and successful in the future.''

This will be the 4rd edition of Nepal Deathfest. What do you consider as progress comparing to the former editions?
,,Well, each year the fest is gaining more and more reputation and a wider response from all over the world. There were always at least 5 to 10 fans from Europe coming over but actually to our surprise now metal fans from all over India, Bangladesh and Europe booked tickets for this 2017 edition. This is really a huge achievement for us. Beside this, I heard that our fest has been nominated for some metal award too in Europe.''

Which bands will feature on the Nepal Deathfest 2017 edition?
,,Defeated Sanity from Germany, Congenital Death from USA, Corbata from Japan, Warhound from Bangladesh, Snuffx from India and the local bands Aakrosh and Error are now confirmed, but more local bands will be added to the line up in the next few days.''

How did you choose the line-up? Do you have specific criteria?
,,When it comes to international bands, we check how long they are around, we check their background like their biography and discography and also the impact they will bring to our fest. As for local bands, we value them equally. There's no rule for local bands. We just know that these local bands deserve to be playing at our festival.''

Did you get all the bands that were on your wish list for the 2017 edition?
,,Ouch, it's painful to say that I really miss Insect Warfare in this edition. I talked to the band for a long, long time, but still I failed to convince them. Maybe, I just need more improvement in my scene to bring them here in 2018.''

Why do you only focus on extreme metal bands with this festival?
,,Because, the name already says Nepal Deathfest, that's why [laughing].''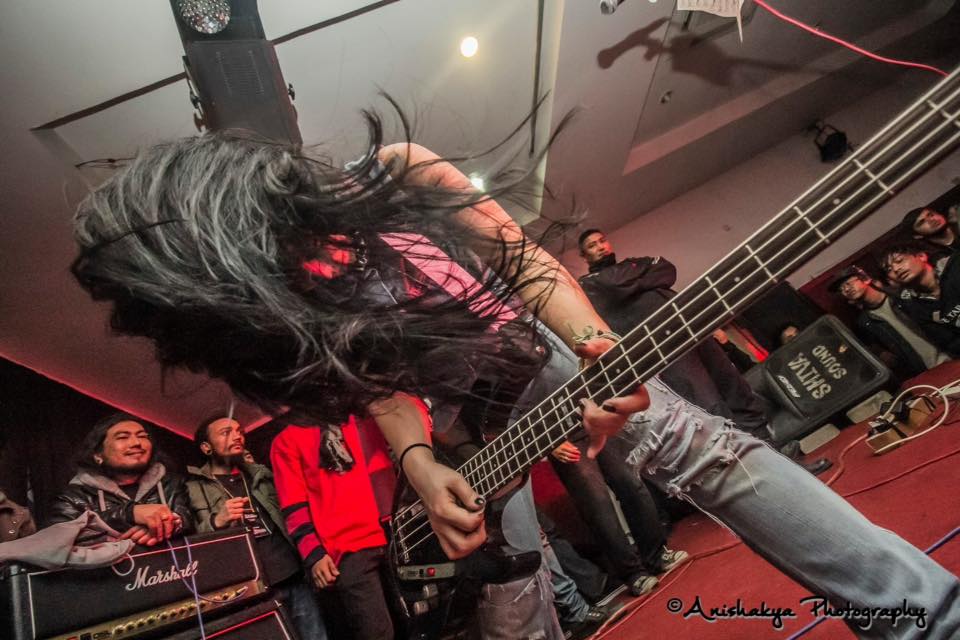 Why did it become a two-day festival?
,,The first edition was just one day. When we looked at the crowd we found out they were waiting for more. They were not tired at all but actually very ready to keep on going another day destroying themselves in pit. Therefor we decided to make it a two-day festival since. The first day is dedicated to grindcore bands and the second day is mainly for death metal bands. It's always an indoor fest where we can host maximum 500 people. Of course there are food stalls, merchandise and tattoo booths this time.''

Where can people buy a ticket and how much does it cost?
,,We don't have an online selling point but people can book tickets by sending us an email (nepaldeathfest@gmail.com). The price per ticket is $10. It is the maximum ticket price we can have, because otherwise our crowd can't afford it, and actually this price is already too high for them. And just to bring the awareness of Nepal Deathfest and to introduce bands of the event we always organize a pre Nepal Deathfest party as well.''

What would be the ideal line-up for a future Nepal Deathfest edition?
,,Obituary, Binaash, Narsamhaar, Aakrosh, Chremanatomia, Breeding Machine, Calamitian. This is the ideal line up I've ever thought of since the beginning of Nepal Deathfest.''

Where do you see Nepal Deathfest in 5 years and how big do you want it to become?
,,Since we're living in a third world country I cannot guarantee the future of this fest, but we'll try our best to keep on going. We will keep moving forward and we will try each day to make this fest better and more comfortable for everyone.''

What would you like to say to the world and to promote this festival?
,,Hello world, please spare Mount Everest and stop sending your waste to this place. If you're coming to Nepal then do come to love our country. You know, our government is selling Nepal like a cheap whore and you are buying it because you're just another bitch who wants to conquer the Himalayas. Leave the nature to its place, fuckers! Do not touch it and destroy it! Yes and do come here for Nepal Deathfest and experience the metal life with us. We are not as bad as our government and our system.''

You are also the founder of the Extreme Underground Metal Society Of Nepal. What can you tell us about it?
,,EUMSN was formed to support extreme metal bands of Nepal. Which we're doing genuinely and these days we're booking shows for bands and managing tours as well. We have sister branches in every city of Nepal and some parts of India too. We're working constantly together to make this extreme scene more huge and beautiful.''
—
Visit the Facebook Page of Nepal Deathfest here.
Visit the Facebook Page of EUMSN here.

Bands from Europe who are looking for shows and promotion in Nepal can email: eumsn696@gmail.com or railahsiv@gmail.com.