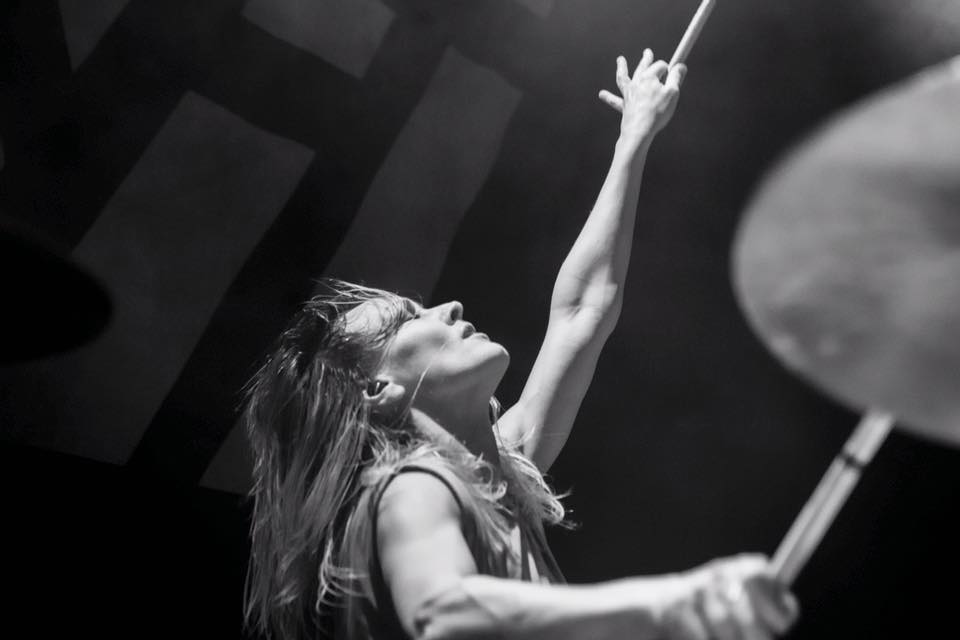 BEAUTY AND LIFESTYLE PROFILE
With Hayley Cramer (drummer of Pop Evil)
In 2016 English drummer Hayley Cramer (ex-McQueen) did a video audition for the American rock band Pop Evil and with that video she ruled out all the other competitors and got herself the job. Since Pop Evil was in the middle of a tour at that time, Hayley got out on the road right away and proved to be the right choice by giving the band a great new impulse. Hayley presents herself as an energetic, talented and a very passionate musician but also happens to be a fun girl, who feels that the drum stool is the best seat in the house. When HeadBangers LifeStyle got the invitation to meet Hayley in The Rock Pit in Cologne (Germany) there was no doubt in our minds we would say no to the opportunity to learn more about this super cool London girl behind the drum kit. HBLS not only wanted to find out more about her passion for music but also spoke about her beauty, fashion and lifestyle behaviour.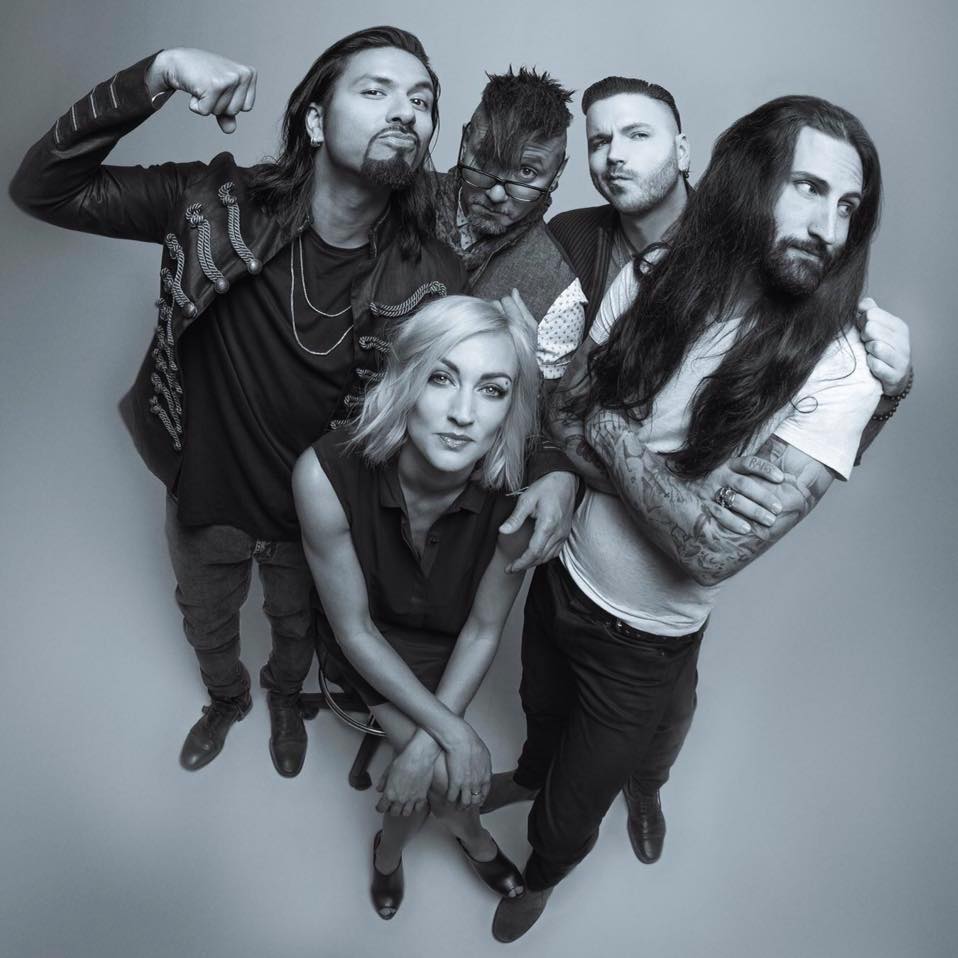 BEAUTY
Is a good appearance important to you?
,,Yes it is. I like to present myself well and also as an entertainer I feel like doing my hair and put on make-up before going on stage. That adds to the feeling I'm going to put on a show. If I don't do that I don't feel ready.''

Do you have a certain make-up and beauty regime?
,,My beauty regime is not too great actually and I probably should use more moisturizers and all since I'm getting older. When it comes to make-up I use M.A.C. foundations and powders when I go on stage. At the moment I use an eye shadow palette of Too Faced. I'm not an over the top make-up person and I still like to look natural and not too far moved from my own person on stage as well. This particular pallet gives me my natural day look and by adding some more it fits the on stage look perfect.''

Did your make-up behaviour change over the years?
,,Oh, yeah for sure. When I was younger I had massive eyeliner on and lots of `wrong' colours. I guess I wear less now then I used to [laughing].''

How do you deal with a `make-up hangover' after long touring and late night parties?
,,I drink lots of water and I wear sunglasses [laughing]. When I come home I don't put a scrap of make-up on. I give my skin time to breathe. I'm pretty much kind of an earthy, natural person and in my day to day life when I'm walking my dog I don't need to put make-up on to do that. And I'm quite happy to go to my local shop, pick up the newspaper without make-up on. I think that is important for women to feel they can do that. You don't have to have make-up on all the time.''

What are your best make-up tips?
,,I used to put dark eye shadow all over my eyelid but now I only put it in outer corner of my eyelid. I think that is a nicer way to do it.''

How do you deal with a bad hair day?
,,A hat [laughing]. Or I use just more products, like more hairspray. If it is going to be a mess, make it a real mess and embrace it [laughing]. That is my life in general as well; I embrace the flaws. When I was younger I was so concerned about looking bad, or not looking like that perfect beauty queen in the magazines but now I have embraced my flaws and I actually love them. I feel more confident. Yeah, and I think when a woman reaches that point she actually becomes more attractive, because its just that quite confidence and self love.''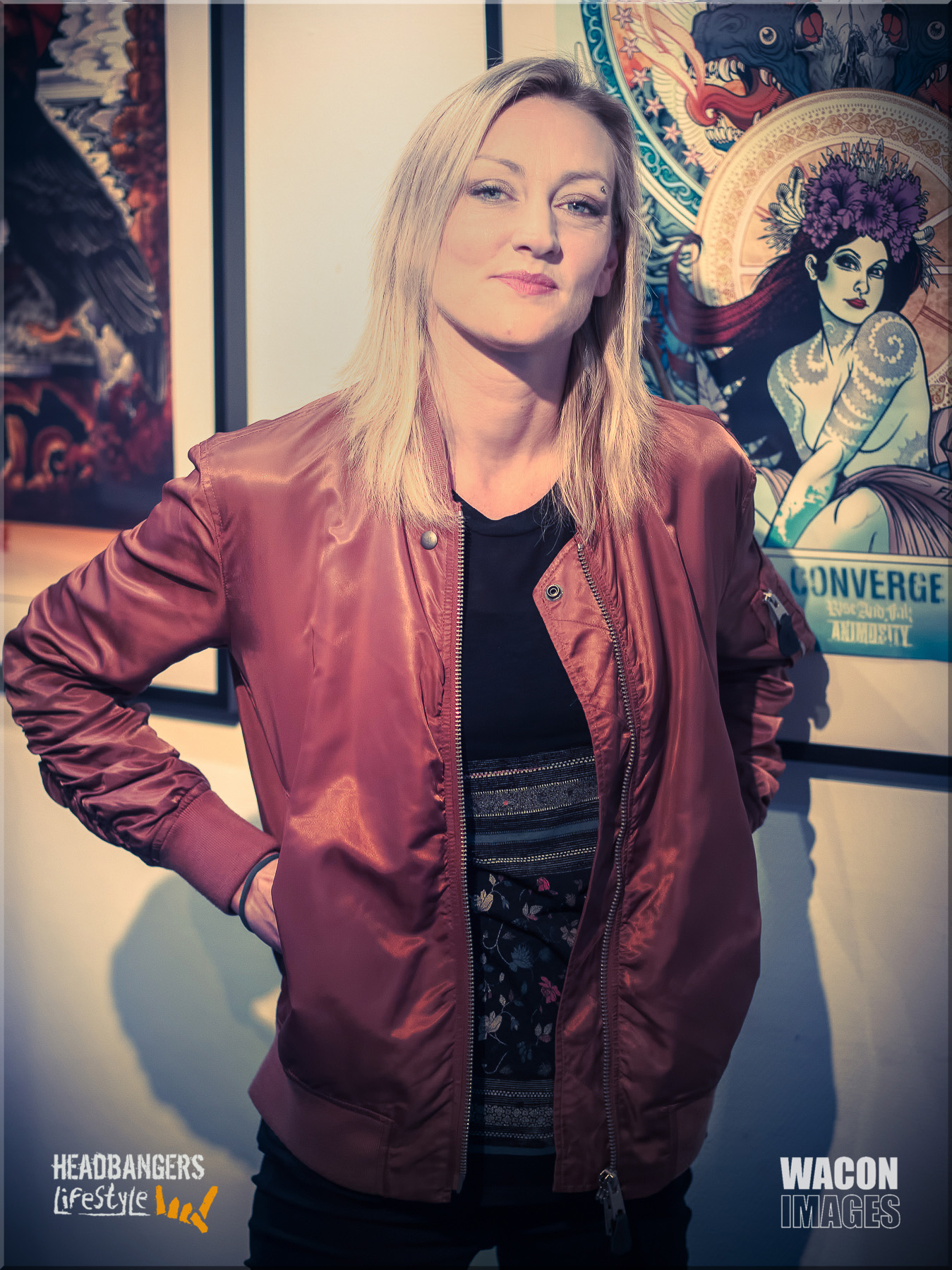 Photocredit: Ronald den Dekker of WACON-images

FASHION
What do we mainly find in your wardrobe?
,,Black jeans. I wear feminine clothes but not overly feminine. I like t-shirts and I like the brand All Saints a lot, because I feel like it delivers that kind of androgynies' look. The male clothes can look feminine and the female clothes can look a little bit masculine. And I think that is a great thing these days. I like it when men dress a little bit feminine and I like women not got to wear that typical girly dress or skirt. It is definitely more blended these days and All Saints do that really well.''

Any specific addition or something you spend lots of money on?
,,All Saints is expensive so I always try to buy during the January sales [laughing]. But if I see a good jacket….., I LOVE jackets. They may look nice but they still got to be functional because I'm quite an active person. I like the one that I wear now, because it has the pocket were I want it. I need to be in function in clothes.
Shoes? I play the drums so much that I have kind of my set shoes that I like the way the drum paddles feel, I don't deviate too much from that. I used to be a Converse person but now they are just so uncomfortable I kind of ditched them but I wore them for about 15 years. I have gone more to the sporty kind of trainers, I became sort of Adidas girl but then today I'm rocking the Doctor Martins. They are also super comfortable and these ones in particular because they are soft and they move well and protect my feet. But speaking of beauty products, yes I'm partial to spending a little bit too much money in the Clarins section at duty free. Just a nice face wash and I love the lip stuff of Clarins.''

What do you prefer to wear on stage behind your drum kit?
,,Definitely trainers and dark jeans, but it doesn't always have to be black-black and a t-shirt that has got some movement in it. When I play drums my arms are all over the place and if something is too tight around my armpit I don't like it. I also want to wear something that breaths a bit because of the sweating. I don't really wear low cut tops on stage, because I don't feel comfortable in it on stage. I'm so submerged in drums, I don't want anything taking my mind of.''

Who is (has been) your style icon as an artist?
,,Women that definitely have influenced me are Gwen Stefani and Skin from Skunk Anansie. Skin is an amazing style icon and just in general a strong woman. I absolutely love all her outfits. I follow her on Instagram, she is awesome.''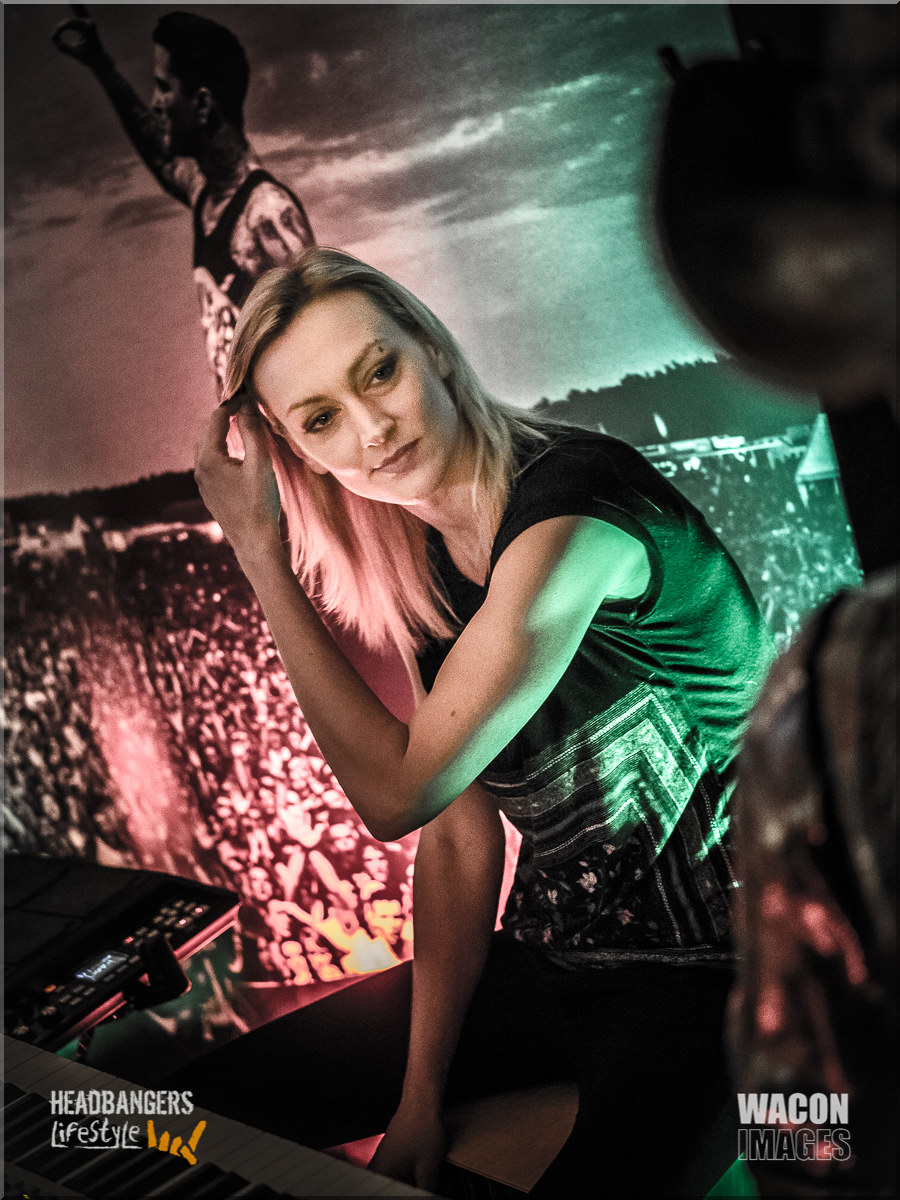 Photocredit: Ronald den Dekker of WACON-images

LIFESTYLE
How do you contribute to save planet earth?
,,I'm passionate saving the planet! Obviously I recycle and all of that but also I'm vegetarian and kind of making the move to being a vegan. Not that I want everybody on the planet to be a vegan, I just think that if everybody stopped eating so much meat we would help the planet and we would also be just much healthier. And get quality products again! We have overdone it on the meat and no meat is good anymore, it's all filled with rubbish. I feel quite strongly about that and I want to try educating people to eat less meat. But I don't publish it so much on social media because I think when people oversaturate social media with `you must be vegan or vegetarian' it naturally has a reversed effect and it ends up in annoying people. I think that is the wrong way to go about it.
If you look at the artwork of our new album you also see the band member's silhouettes. We were asked to put images in our head of what we are passionate about and the massive thing is saving the planet and recycling. There is the recycling sign in my head and there is also this animal paw because I love animals and my dog. So yeah it's a big deal to me. I think we have to wake up and do things. Do something to save each other, because the world is in a bit of a state right now, but also we need to actually think about the planet that we are living on.''

What do we find mainly in your refrigerator?
,,Greens, vegetables, tofu. I really love beetroot, which is one of my favourite vegetables ever. My best breakfast is toast with hummus, avocado, beetroot, watercress, rocket, spinach leaves and then I also put on top a sprinkling of B12 gist flakes, and some salt and pepper. I feel like a queen when I'm making that breakfast [laughing]. I don't feel I'm missing out on anything meat wise.''

What keeps you awake at night?
,,Nothing, I sleep for England [laughing]. I could sleep in the most uncomfortable places. Generally I can't sit still, I'm always moving a lot, always doing something so when my head hits the pillow I'm out. On tour, it doesn't matter how rough the journey is, I'm down.''

How do you keep yourself fit and in shape to be able to keep up during long tours as a drummer?
,,Actually I don't. I'm really bad and really lazy. I should go to the gym actually. I smoke and I drink beer but the stage is really my kind of work out. I do stretches before going on stage and after a show as well but I don't go running or anything. When I'm getting older I know I have to go to the gym but right now I can still get away without it.''

How do you like to spend your days off?
,,With my dog. Walking my dog and then go to a good pub with good beer and in the winter with a nice open fire and then in the evening just go to a bar with good live music. It doesn't have to be a rock or metal band or even an original band, just live music. I'm glad there's a few bars popping up in London that really promote just live musicians and I'm so happy about that, because I want it to come back so much. When we recorded our album in Nashville, we heard live music everywhere and I so hope that England can go back to that as well. The expensive license policy killed it many years ago.''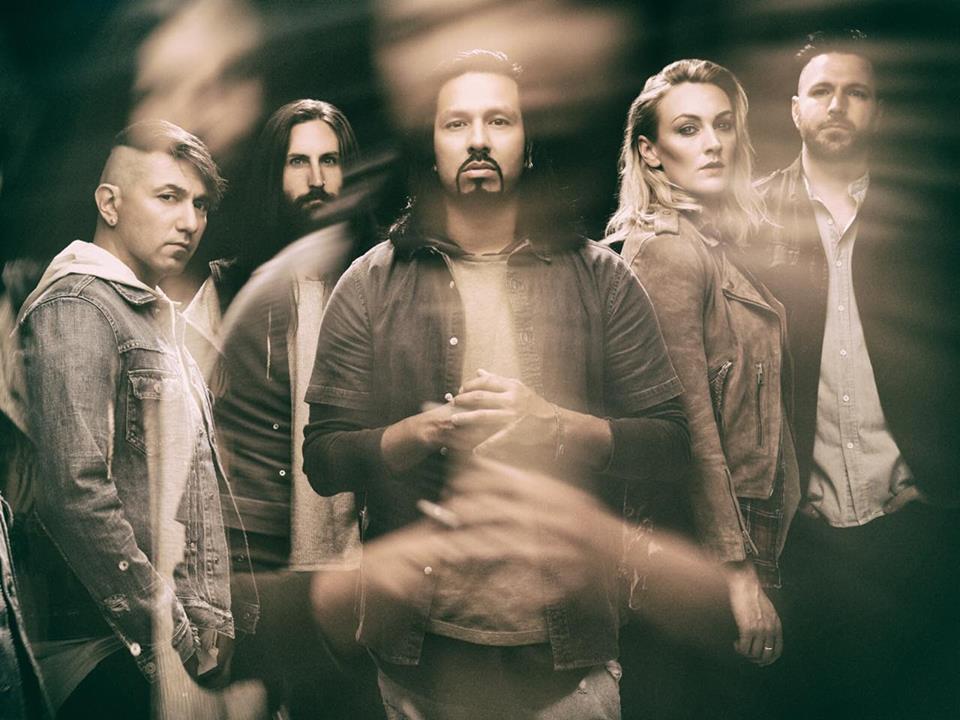 MUSIC
What kind of drumming style do people recognize you for?
,,Predominantly hard rock with a dash of metal. But I listen to so many types of music. I'm also classically trained on the piano and I hope my kind of playing is kind of rock rhythm but with musicality. I'm head banging a lot, fling my arms around and generally have fun. It is my favourite place to be and I want to pass that on to the audience. I just want people to have fun with me and go home be uplifted.''

Why should people buy `Pop Evil' the new CD of your band Pop Evil?
,,I think the new CD of Pop Evil is the most truest reflection of what they've wanted. This is the album they've always wanted to make and it really captured the sound they've always wanted and that's why it is self-titled. I'm just really happy for the guys. It is also the first time they've stepped away from the road. They have been on the road for 10 years solid, writing songs while on the road and they got tired. It was time to get away from that and write an album without the pressure. Just take the time over it, go back to just being a band, sit and enjoy playing together rather then like get half an hour in sound check trying ideas. All of them are so much happier and me coming in is a different sound and a different energy but it just works.''

What gives you the adrenaline rush on stage?
,,Feeling the bass [laughing]. Just really locking in tight with the bassist that's always been key for me. When that magic happens between the drummer and the bass player, that's a rush. You're moving together and that stage is absolutely roaring because you got it locked in tight together. I get a kick out of that. My father is a bass player, so that's always been something that really has driven me.''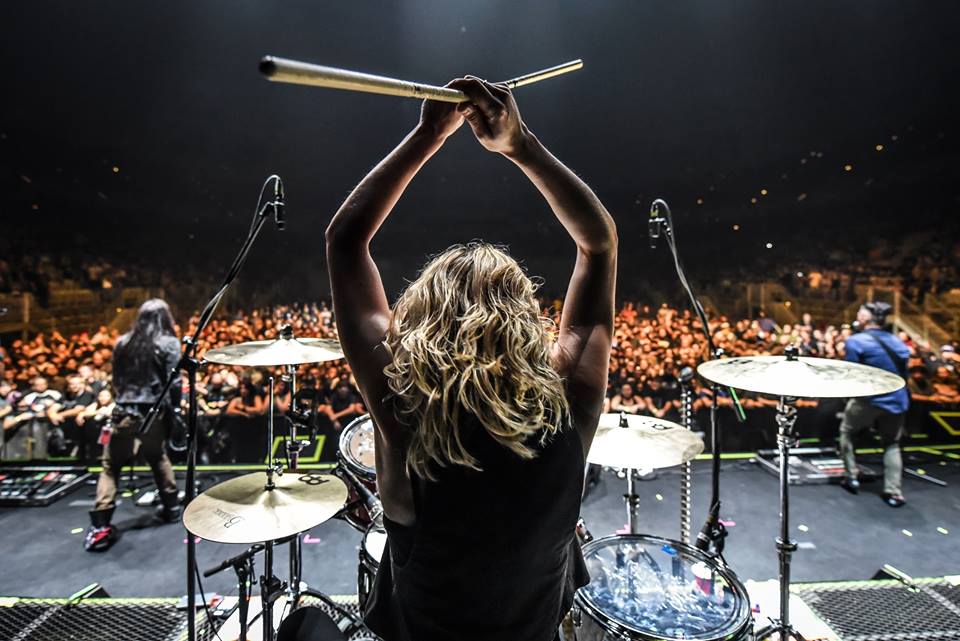 Photo credit: Steve Sergent Photography

What rotates in your IPod/CD player/Spotify playlist lately?
,,I've been enjoying the new Profits of Rage album and a little bit of the new CD of Royal Blood, not all of it though. I've listened to Giraffe Tongue Orchestra and Lower Than Atlantis, that drummer is freaking awesome. And Skunk Anansie, they are such a huge musical inspiration to me as well. I started playing drums when I was twelve years old and their drummer Mark Richardson was a huge inspiration. I always wanted his drum sound. He is a hard hitter but he is still musical and that is what I always wanted to capture in my drum style as well. He is a big guy but he still has that soft touch as well. I hope I have that too.''

With who would you like to do a drum duet one day?
,,Yes of course there is Mark Richardson but there is also Taylor Hawkins of Foo Fighters. I just love watching him play. There is something about his energy, he just looks like he has so much fun and every drum hit is hit like it is his last. You hear he means it, a true passion and I wanted to be like that as well. I was in New York the other week and I was in a little jazz bar. The bar man said to me I can see you are a rocker. Are you still in town tomorrow? And I said no I got to go to catch a flight. He said Taylor Hawkins is here tomorrow doing a secret gig. And I was like noooooooo. It wasn't meant to be then so maybe next time.''

What is your live motto?
,,Be good to each other. If you are working to something with a true heart you'll never have any regrets.''
—
Header photo by @kkryszakk44
Follow Hayley Cramer on Facebook and visit the Website of Pop Evil here.