BEAUTY AND LIFESTYLE PROFILE
with Lita Ford
Lita Ford is a true living rock 'n roll legend, who celebrates her four decades in music with her new album `Time Capsule' and debut book `Living Like A Runaway: A Memoir'. Starting playing the guitar when she is 11 years old, she finds herself 5 years later as lead guitarist of the first all-female rock band The Runaways. After 4 years of ground-breaking hard work, being big in Japan followed by internal, musical differences, Lita chooses her own path by starting a solo career. She has several hits over the years, contributes to the history of rock 'n roll and is a big inspiration to other female musicians. Not only is Lita an excellent performer, she is also a rock 'n roll icon who always looks stunning and smoking hot in her own recognizable fashionable style. Playing the guitar and performing live are her biggest passion, but Lita definitely loves to talk about beauty, fashion and lifestyle with HeadBangers LifeStyle.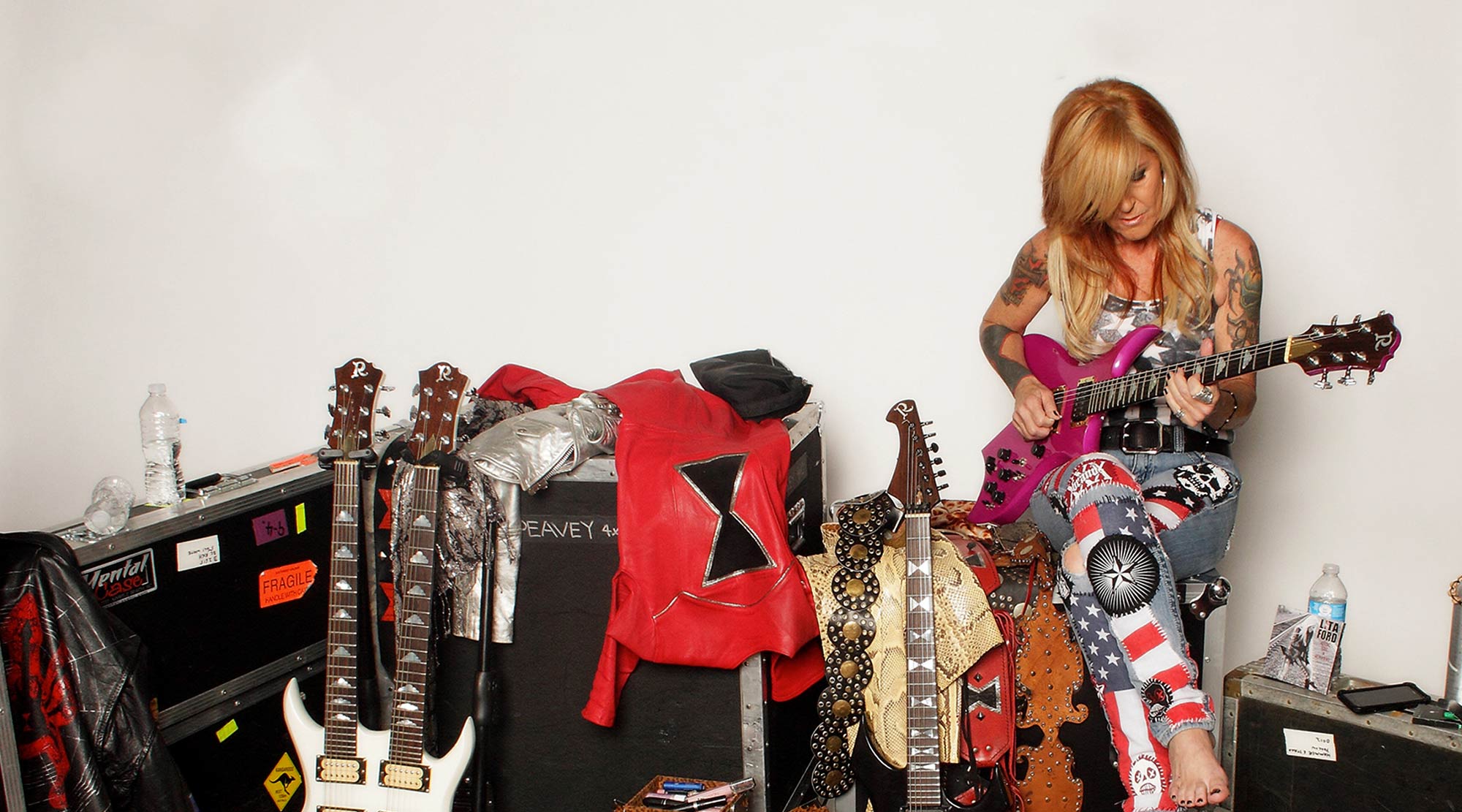 Do you consider yourself a make-up and fashion junkie?
,,Absolutely! I love make-up. This is when the girl in me comes out. I love getting my hair coloured and I love playing with different make-up and different nail polish. Stuff that attracts your attention, especially when you are performing live or doing a photo session.''

What beauty and styling products do you always use?
,,I use `India' shampoo and conditioner of I.C.O.N.. These products are really amazing and fantastic for your hair! If I don't have my I.C.O.N., my hair is a mess, it is dry and it breaks. With I.C.O.N. my hair looks shiny and healthy.
When it comes to make-up I always use foundation of M.A.C.. I know a lot of people don't like it but for me it works on stage because even when I sweat a lot it still doesn't come off. This foundation works really well and even after taking a shower you still have to use good make-up remover to get if off. In fact it is actually difficult to get it off, I like that though. A lot of women don't use that many make-up but I have to look good on stage. And I always use the eye primer of M.A.C., because it holds my eye shadow on the right place and makes sure it doesn't run while I am sweating on stage. Cause my eye shadow is black, black, black and once it starts running down my face, it looks terrible. With an eye primer you can put on any colour eye shadow, knowing it will stay there for hours. I don't always have time to touch up my face or fix my eye shadow, because I go from radio station to television show, go on stage, do an interview. So there isn't always time to fix my make-up and if it goes into the cracks or creases in the eye lids then it looks awful. This primer really helps me hold it together, especially during a live show.''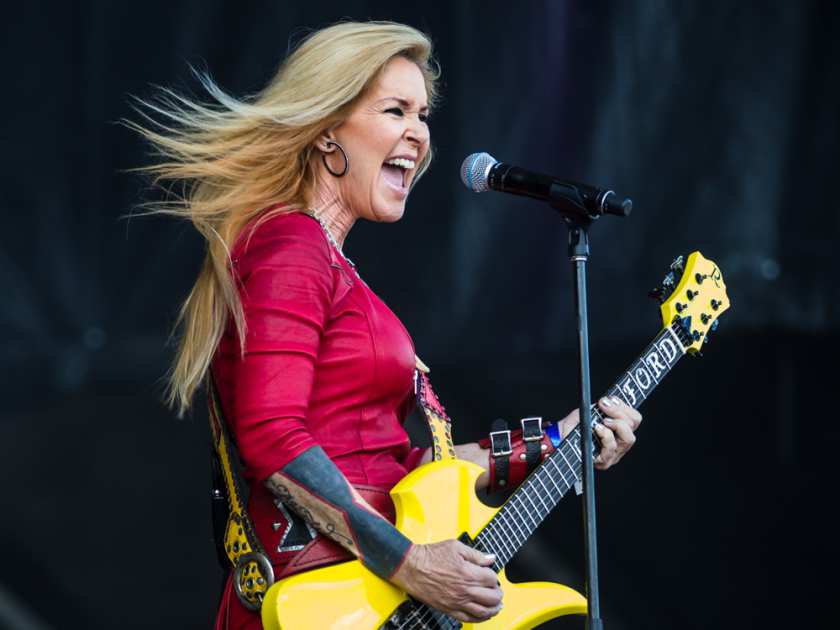 Did your make-up and styling behaviour change over the years?
,,Not really. I still do the same as I have always done since I was a kid; the Sophia Loren dark eye shadow look. I always loved that. It just suits me because I have such great big round eyes that I can get away with it. For people who have tiny small eyes I think it is not recommended; maybe a lighter colour would be better. I don't wear a lot of lipstick, never have done that, unless I am doing a photo session. If I put lipstick on for a show it only ends up on the microphone. Then it gets into the cracks of the microphone and then it ends up on your chin (laughing) and you really make a mess of yourself. As a woman you have to be very careful what you put on your face if you go out on stage. For men I don't think it matters that much, they just put some black around their eyes and they go out.''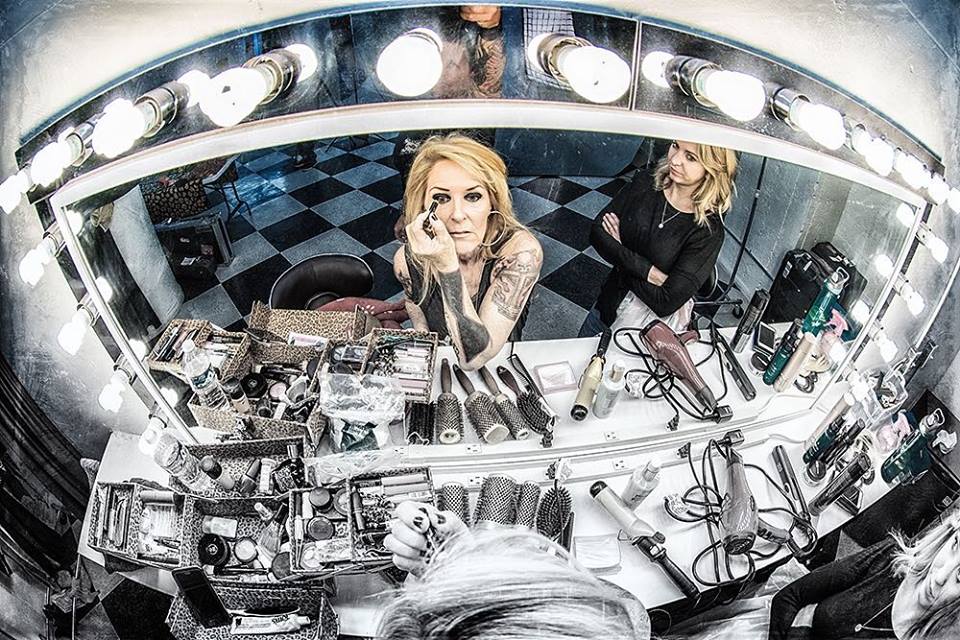 (Dustin Jack Photography)

What is your best beauty tip?
,,Make-up has changed so much over the years and there is so much junk out there. My best tip would actually be; get yourself a mud mask. It makes your skin tighter and it closes all your pores. I always use `Mint Julep Masque' of Queen Helene. It is a green mask and made out of mint. It takes all the fine lines away from the skin and it closes the pores. The longer you leave it on the better. So if you are at home and you got work to do on the computer or if you are watching television or do something while you are not around a lot of people, but being busy, put on a mud mask! Just let it sit until it is completely dry. Then you wash it off with cold water. The colder the better, because that also closes your pores and tighten your skin. Use a good moisturizer afterwards. I use Guinot Moisturizing, that works fantastic!''

What is your solution for a bad hair day?
,,Go to the hair salon (laughing). I am terrible with hair. I can't do my own hair so I just blow dry it and leave it as it is. But I have a girl here in town that does my hair. A good tip is; find a hairdresser you like, stick with that one person and don't go from hairdresser to hairdresser. And don't cut your hair all the time if you want it to be long! Also when you go to these different hair salon's they cut your hair whether you want it or not, really they cut it anyway.''

How do you keep yourself in shape?
,,I watch what I eat. I don't eat before I go to bed. That is awful for you. You might as well take the food and apply it to your hips (laughing). I am keeping up on tour and keep working a good exercise program. For people who don't have a physical job I would say go walking, running, swimming. Anything that you can do to get your heart beat rate up because that burns body fat.''

What do we mainly find in your wardrobe? What are your favourite items?
,,Leather, of course. I have a lot of different suits and outfits. Torn up jeans, jeans with patches on them and different decorations on the jeans. Cowboy boots. I like them because they are good to wear on stage. You can really run around with them and you have stability. You can also walk in the dirt and the heels won't sink in the dirt but you still have a heel, which is sexy. In a pair of stiletto heels you got to be very careful with were you step and where you walk.''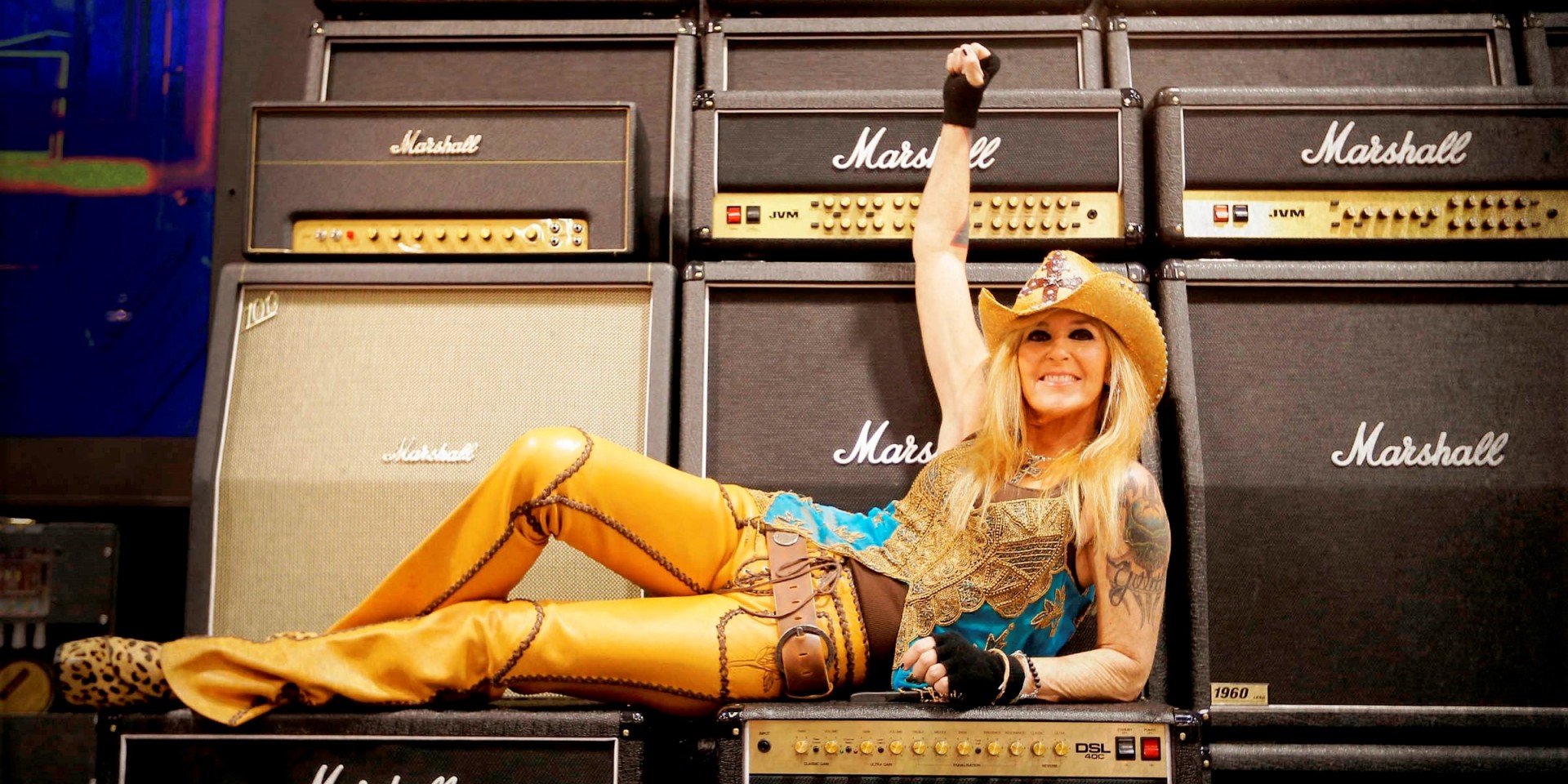 How does your perfect day off looks like?
,,No telephone. No computer. No make-up. Laying in the sun, eating lots of food and do some sleeping.''

What gives you the biggest adrenaline rush as an artist?
,,Playing live for the fans.''

Your best advise to young girls and boys who are dreaming of becoming a musician?
,,Follow your dreams. Only you can see the dreams. You know what they are. Follow them and don't let anybody tell you that you can't do it or you can't be this person. Don't let anybody get in your way, follow your heart, follow your dreams.''
—
Follow Lita Ford on Facebook, Twitter, Instragram and Lita Ford Website
(Pre)Order Lita's new album and debut book on Pledge Music

Official video for the track ,,Mother" taken from album `Live Like A Runaway'.