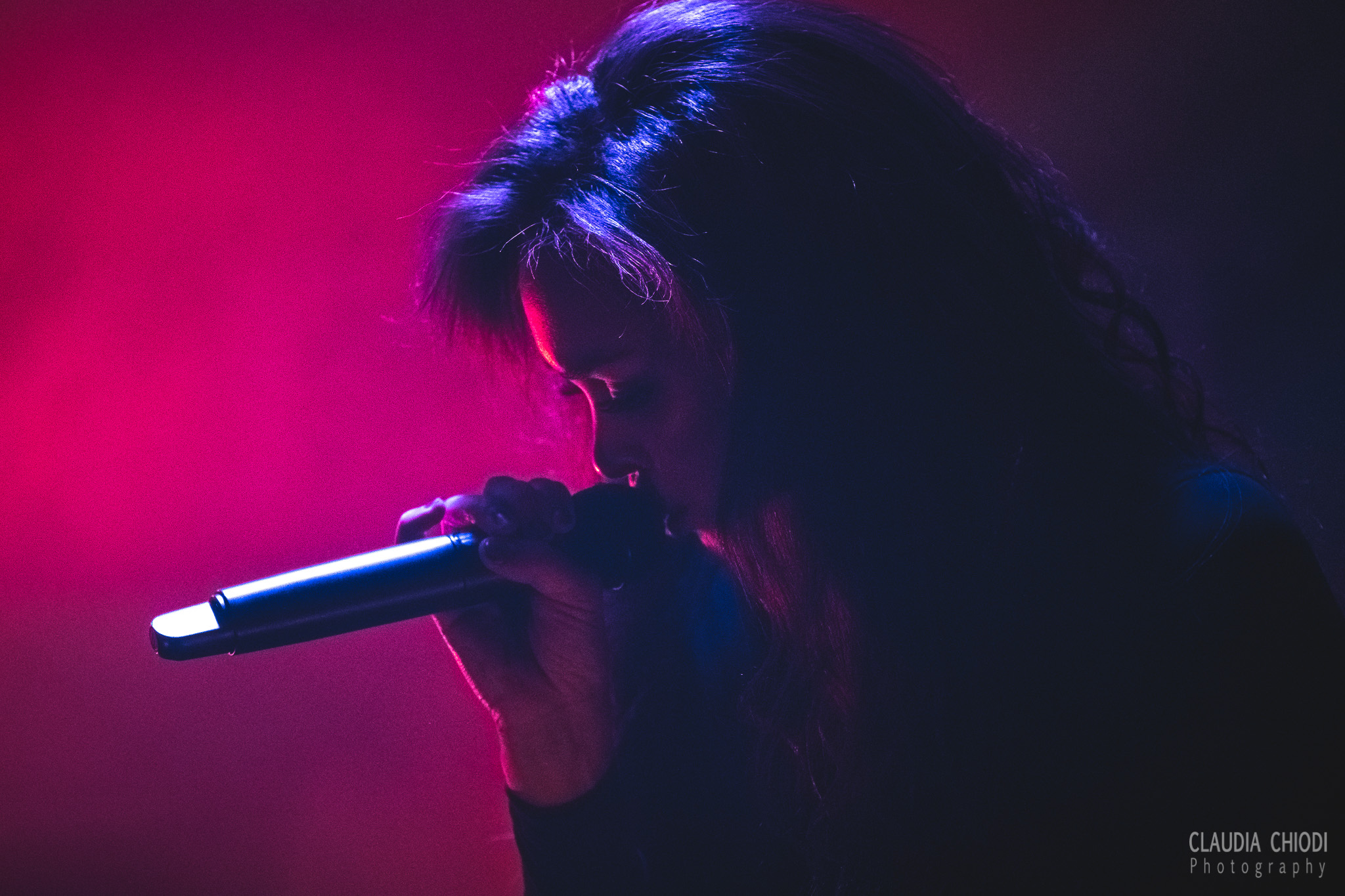 BEAUTY & LIFESTYLE PROFILE
Melissa Bonny, singer for Ad Infinitium
In April this year the symphonic metal band Ad Infinitum displayed its powerful, dark, epic musical journey to the world by releasing the impressive debut `Chapter I: Monarchy'. Not only is this band standing out in the female fronted genre because of the quality of the songs, but also because of the exquisite vocal performance by front lady Melissa Bonny, who already showed her talent with acts such as Serenity, Rage of Light, Rock Meets Classic and Warkings. Since `Chapter I: Monarchy' is released in the middle of the COVID-19 pandemic, like many other bands, also Ad Infinitum haven't been able to take their new songs to the stage. To keep things rolling Melissa and her band mates decided to record an acoustic version of their debut album under the banner `Chapter I Revisited', which will be released on December 4. When I got the invitation to ask Melissa a few questions, I decided to grab the opportunity to also find out more about Melissa's beauty, fashion, sport and lifestyle routine.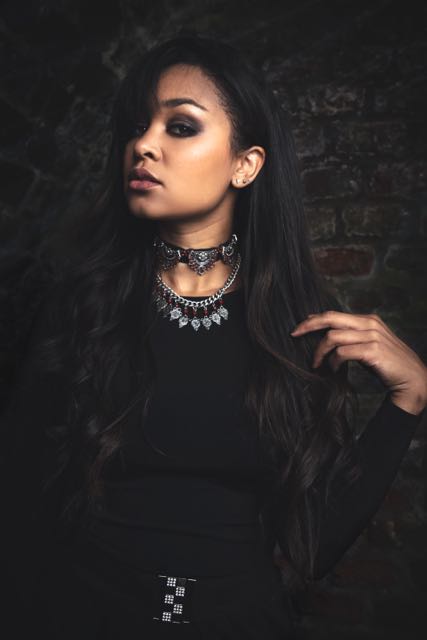 BEAUTY & FASHION
Is a good appearance important to you both private and as an artist?
,,I like to take care of my appearance, especially when I hit the stage. It's part of my personality and it makes me feel good and confident. So it is part of my routine in order to create a good mind set so I can rock the stage!''

How much of a make-up junkie are you?
,,I wouldn't call myself a make-up junkie and I could definitely learn a lot more. I like to create cool looks, especially for video/photo shoots and concerts, but I have to admit I only know the basics.''

What are your favourite make-up brands and products?
,,I love MAC's lipsticks and eyelashes and I love Urban Decay's eye shadow palettes. I also have plenty of NYX and KIKO products. To be honest, I can't even count the many lipsticks and lip-glosses I have!''

Do you have a specific skincare routine and is it different when you are on the road?
,,Not really and I just pay attention to what my skin asks me. Keeping my skin clean and hydrated is my main priority. I guess I am lucky that I have an easy skin, without any specific problems, to work with.''

What do we mainly find in your wardrobe?
,,Black shirts and trousers [laughing]! Oh, and I have plenty of band shirts, a few nice dresses and ensembles for an evening out as well as plenty of summer dresses. Then there's sport clothes and many other comfy clothes for my everyday life inside or outside my home.''

Who are your style icons/role models?
,,Some of my rock 'n roll friends have a sick style. I don't have a famous role model when it comes to fashion, but I have plenty around me.''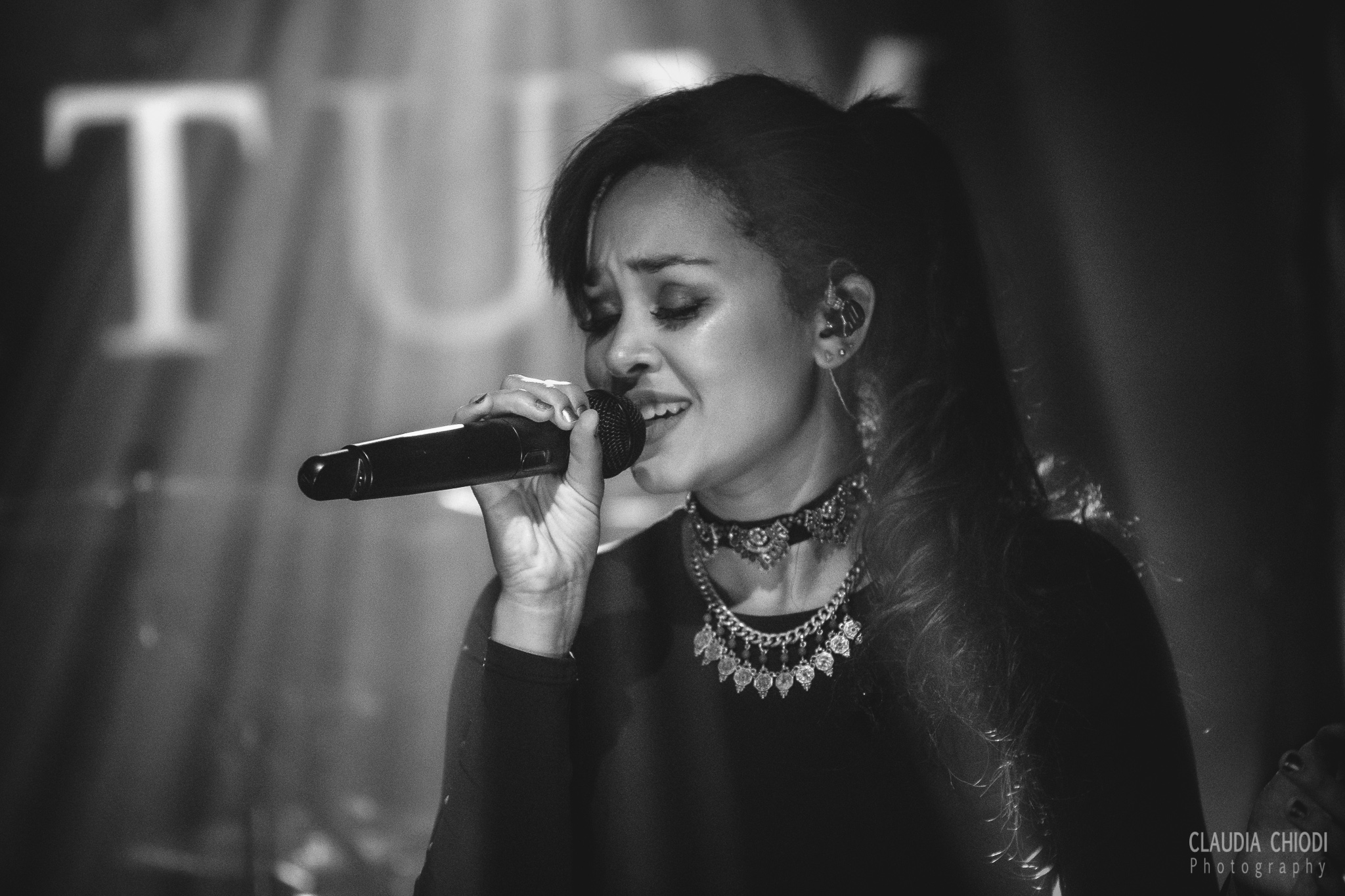 SPORTS
How does your (weekly/daily) sport routine look like?
,,I try to go to the gym as often as possible, but it really depends on my workload. As a singer my body is my instrument so I try to be in a good shape because it has such a big impact on my stage performances on so many levels. So, when I can, I hit the gym 3-4 times a week.''

Did your sport routine change since the COVID-19 pandemic?
,,Yes, a lot…! As soon as the gyms opened again here in Denmark, I finally got a new membership! I have been part of sport teams, like volleyball, gymnastics and dance for a long time, but when I moved to Denmark I at first worked nonstop for my band and my career. But as soon as the gyms opened again, I decided to follow my better half [Morten Løwe Sørensen, drummer for Amaranthe] and actually fell in love with that way of working out!''

Do you have a few tips for starters: easy but effective exercises?
,,Don't start from 0 to 100. Take your time to appreciate working out before putting the bar too high. Feel the effects on your body step by step. That's how you start to appreciate making the effort.''

To what songs/music are you listening to while exercising?
,,Well, the last time I hit the gym I listened to the Kobra And The Lotus's discography.''

What else do you do to keep fit and healthy?
,,A healthy lifestyle starts on your plate, and glass actually. I really try to give my body everything it needs every day and I cook fresh meals as much as possible.''

What do you do to keep mentally healthy as well?
,,It usually goes hand in hand with me. When my body is happy and my days are productive, my mind is healthy as well. The feeling of achieving something every day gives me a feeling of accomplishment. It feels good!
I also try to distance myself from all negativity. There is enough stress in life without investing any time in feeding it. I realized how I react when there is a conflict or an aggression, how I can feel it in my body… And there are situations or relationships in life that create worthless stress. I just learnt how to invest zero time into that, as much as possible.''

Which YouTube channels would you like to recommend us to get inspired and motivated?
,,I don't really follow any motivational YouTube channel actually. At the moment I am into reaction videos from Brad Mondo… [laughing]!''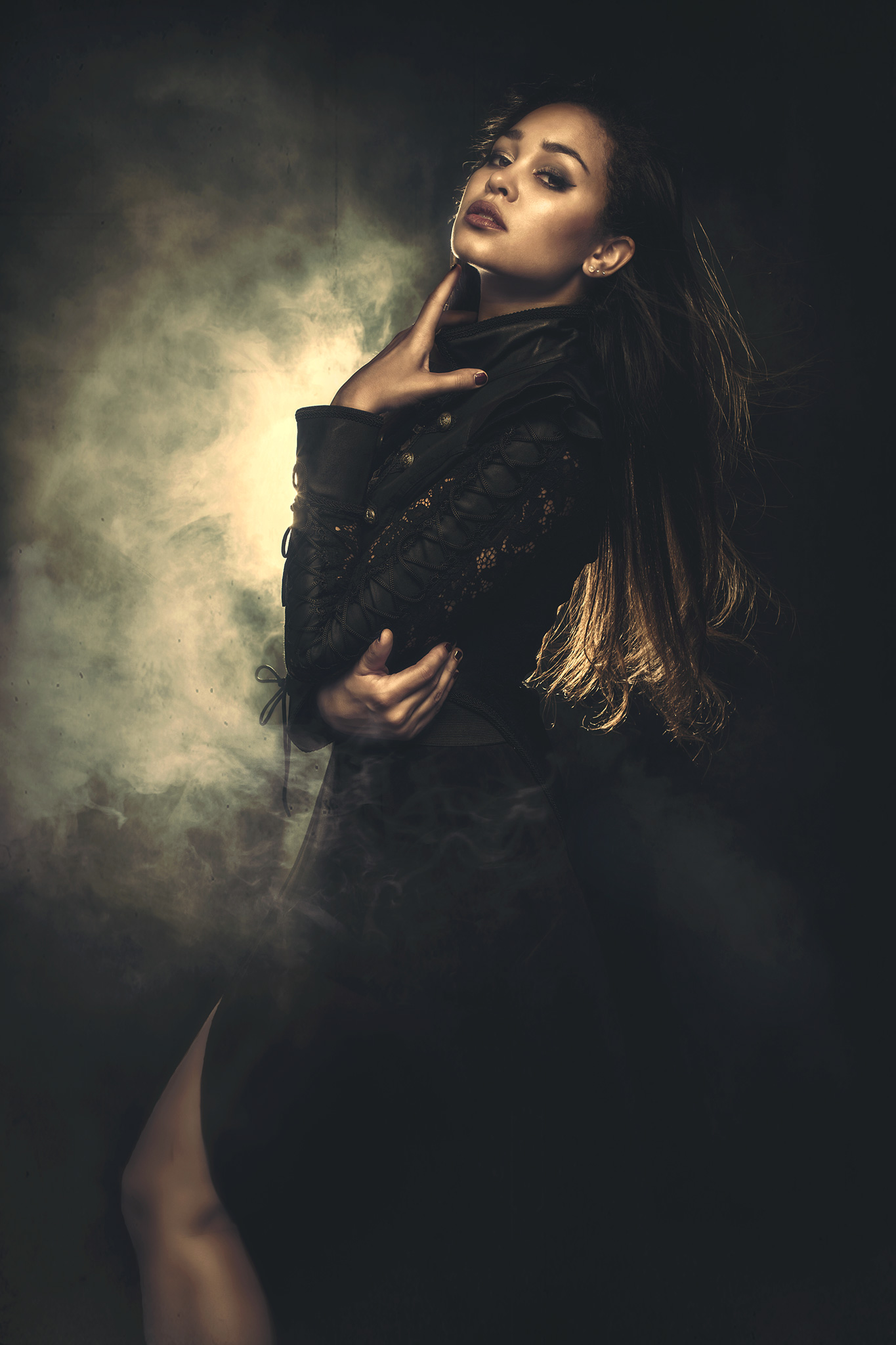 LIFESTYLE
What do you do to contribute to a cleaner and healthier planet?
,,I recently sold my car and I am now going everywhere on my bike as much as I can.''

What has been a real game changer for you when it comes to lifestyle?
,,Selling my car has been a big game changer because I had one for the past 9 years. But I live in a beautiful and cosy town and it's such a lovely thing to travel with a bike.''

What do we mainly find in your refrigerator?
,,There is always some cheese and some onions [laughing]! That's the kind of ingredients I could use everyday while cooking. And plenty of other things, depending on the season and mood.''

How do you use your personal Instagram account and is it a full 100% realistic reflection of you?
,,I try to publish updates on my work in music and my everyday life. At least the interesting parts. I try to stay myself so people can get to know me better. Even if being myself means being goofy sometimes [laughing]!''

How do you like to spend your free time and how does your perfect day off looks like?
,,I like to escape in the nature environment or to have a cosy time at home. I love baking, drawing, movies and series… And sometimes playing video games.''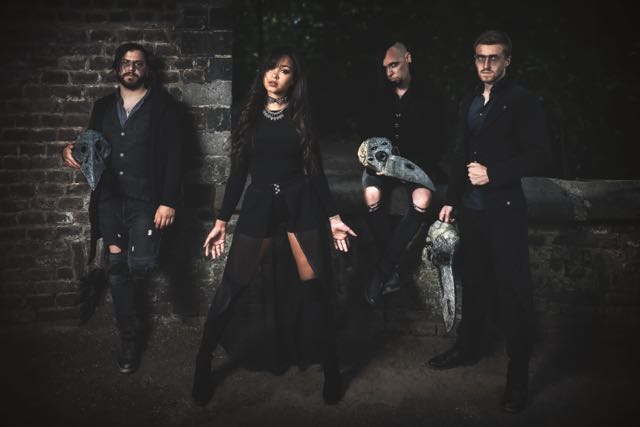 AD INFINITUM
What kind of a band mate are you?
,,That's a question for my band mates [laughing]! I am obsessed with music and having new ideas, new plans etc. all the time. So much that sometimes my band mates have to slow me down! This is positive and negative sometimes.''

What or who sparked you to sing in a metal band in the first place?
,,A friend of mine was looking for a singer for his band. I auditioned and started my metal journey with them. That was the revelation.''

How would you like to describe Ad Infinitum in the studio and on the road?
,,I can't tell you how it is on the road since we haven't been able to tour so far because of the current COVID-19 situation. But in the studio, it's a firework of inspiration and creativity! Although we have never been all together in the same studio at the same time so far so it's an e-firework [smiling].''

What makes Ad Infinitum different from other bands in the female fronted metal genre?
,,I think, without inventing something completely new, we succeeded in finding our sound. We have for sure been inspired by older bands but we did it our way, trying to bring some new and fresh energy into the metal scene.''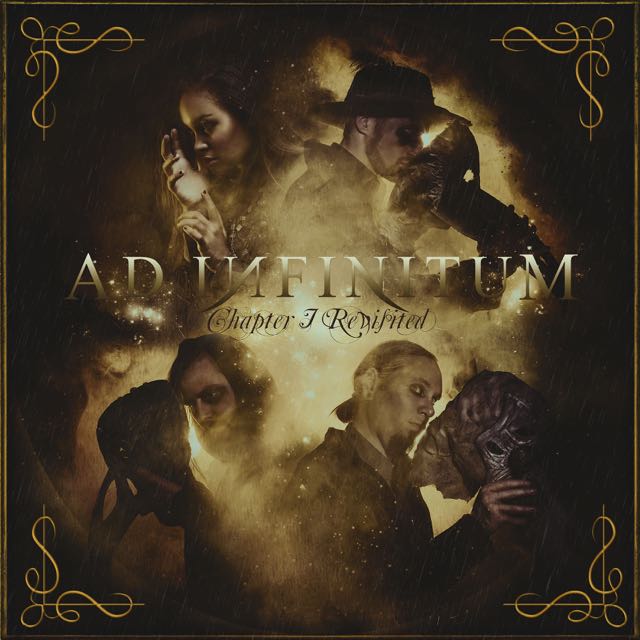 Why should people check out the new acoustic album `Chapter I Revisited'?
,,`Chapter I Revisited' has a brand new atmosphere. They are the same songs but completely different arrangements. We didn't only take the guitar, the Cajon and the campfire and started to play. We put a lot of thoughts into creating something that also represents the band and offers a great listening experience to the listeners.''

What else people should know you for?
,,For our entire universe. We try to offer good music and great visuals. I recommend to check out our videos, especially ,,See You In Hell'', which is made by our good friend Ralf Leitner. He did a fantastic job with this music video and it was a great experience to film this in Innsbruck, Austria.''
—
KEEP UPDATED
Ad Infinitum Facebook here
Melissa Bonny official Facebook here
Melissa Bonny Instagram Page here

HeadBangers LifeStyle review on `Chapter I: Monarchy' here

All photos provided by Napalm Records.