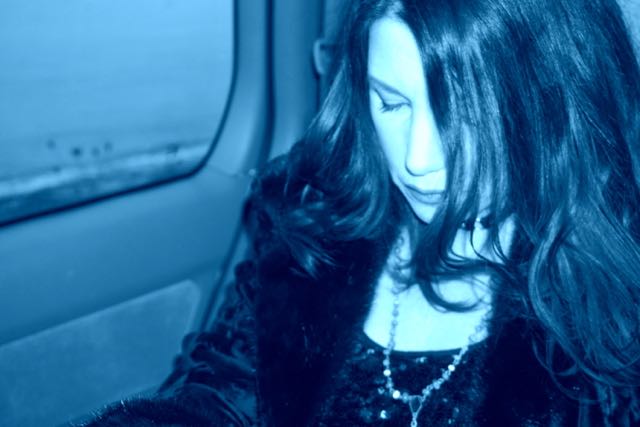 BEAUTY & LIFESTYLE PROFILE
With Lee Aaron
Canadian metal queen Lee Aaron started climbing the ladder of fame in the early 80s by releasing her debut `The Lee Aaron Project' [1982], but got her stardom with the successors `Metal Queen' [1984] and `Call Of The Wild' [1985]. Lee faced many highs and lows during her career but she never gave up on music and wasn't afraid to explore musical side roads, like jazz music, which actually brought her a new level of success. Along the road Lee became a mother of 2 and she even took a break to be a decent mom, but made a surprising comeback with the heavy rock CD `Fire And Gasoline' [2016]. Now that Lee is all fired up again, she continues with her brand new album `Diamond Baby Blues', on which the singer/guitarist embraces heavy blues-rock and brings a little ode to the musical giants from the 70s. After all these years Lee is still not only a passionate musician, she also still looks smashing and amazing. HeadBangers LifeStyle talked to the metal queen herself and got some really interesting insight in her beauty, fashion and lifestyle routine.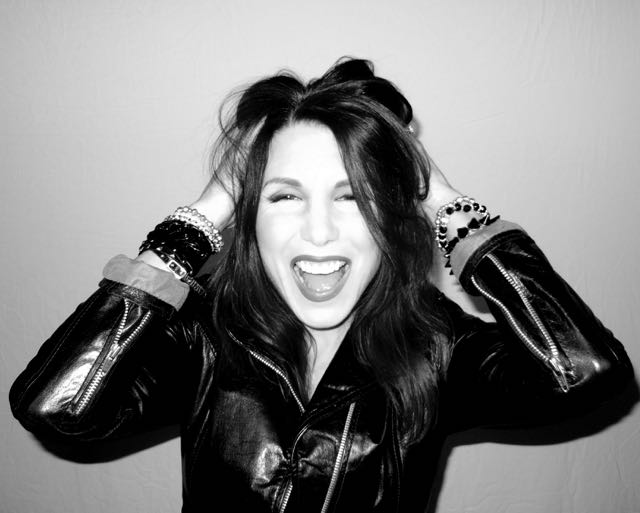 Photo by Andreja Irving, courtesy Big Sister Records

BEAUTY
Is a good appearance important to you?
,,Yes, but for me it isn't so much about traditional beauty. I recently saw this sign in a shop that said: `Strong is the new beautiful' and I loved it. As I've gotten older one of the things that is really important to me is to stay strong. I want to present myself as a clean person and I want to be healthy looking. I also want to be a strong performer, so I work out almost every day. For me it is not to look good but it's about strong is the new beautiful.''

Do you consider yourself a make-up junkie?
,,I wouldn't say a make-up junkie [laughing], but yeah I like make-up. I like how you can make yourself look in different ways and obvious when I am on stage, I wear a lot more of it. But that's because the bright stage lights can make you look washed out. Funny enough on some of the live pictures from my tour in Europe last Summer it looked like I didn't even had make-up on, while I had tons on [laughing]. Because I have had my make-up done by so many make-up artists in the past, I think I've gotten really good at doing a good make-up and stage make-up myself. There is one make-up article I cant' live without and that is lipstick, I never go out of the house without wearing lipstick.''

Do you have a specific beauty routine and what are your favourite products?
,,I don't have a complicated routine because I don't have time usually, being a parent of 2 children. So, I get up in the morning and I wash my face with an exfoliating type of scrub and then I use a moisturizer that has sunscreen in it. I never used to but in the last ten years I thought I'd better use sunscreen, also because we have a lot of sunshine during Summer in the Vancouver area where I live. I don't necessarily use very expensive products because when I was doing that and I ran out of something during travelling, I couldn't get it anywhere. So I found myself drugstore products that work really well. I usually use Neutrogena facial cream that has 60 SPF in it. During daytime I have a really simple make-up, just a little concealer and a powder, a little bit of blush and a real natural colour lipstick. If I have time I also wear mascara. But when I go on stage of course I have much darker eye make-up on so it looks like I have features [laughing]. Actually I use a lot of M.A.C. products, I really like this brand. They have a great concealer and powder foundation called Studio Fix, which I use for years. They also have great lipstick colours. At night-time, again I wash my face with an exfoliating cleanser and then I put on a richer night-time moisturizer.''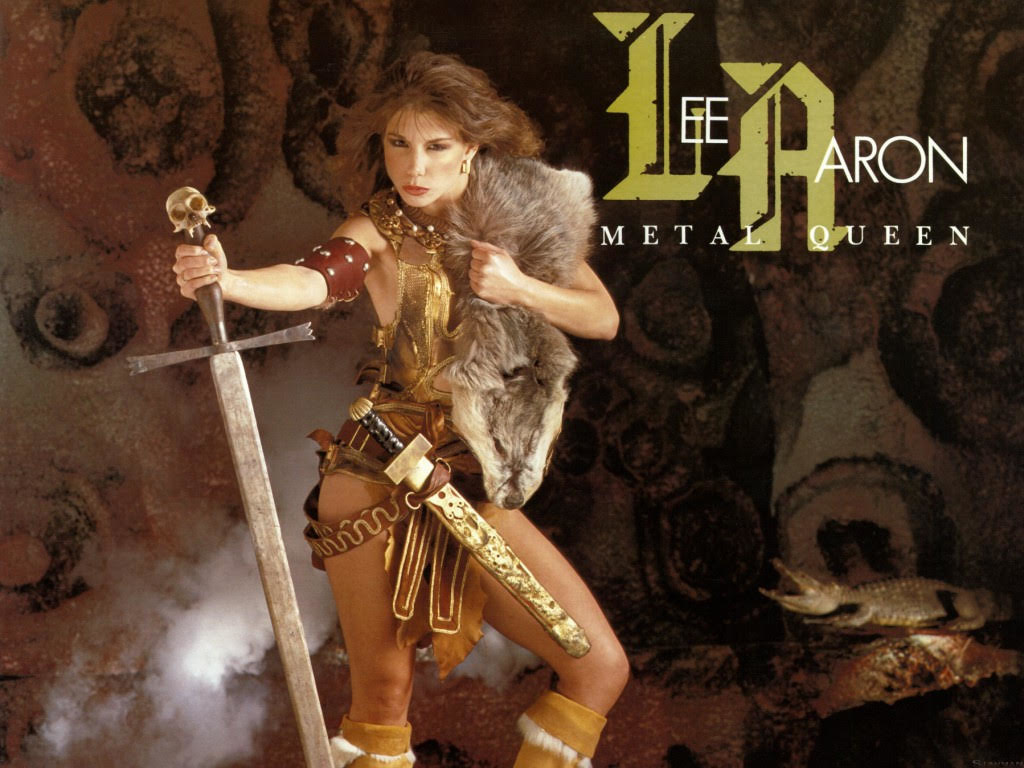 Did your make-up and beauty routine change over the years?
,,Oh, yeah! I used to like be busy or tired or having a couple of drinks and then fall asleep with my make-up on. We all did that when we were young, didn't we? [Laughing] I never do that anymore, I never ever go to bed without washing off my face and putting on moisturizer.''

What has been your worst make-up blooper?
,,I think it is more like a hair blooper when I look back at my 80s hair [laughing], thinking O My Gosh could I've made my hair any bigger? But overall, probably just 80s make-up: too much blush, way too much eye make-up and under eye-make-up, so over the top. I guess my worst make-up blooper happened before I became famous and that was probably in the 70s when I was a young teenage girl wearing blue eye shadow [laughing].''

How do you deal with a bad hair day?
,,I put on a beanie. Than I look cute and you don't see how terrible my hair looks. I try to have a pretty basic haircut these days. I have a really good hairdresser but she does the same long cut to my hair all the time and it is pretty full proof. Like if I wash it and give it a straight out blow out it looks pretty good no matter what happens to it and that's good. I used to obsess about my hair when I was younger, yeah as younger girls we were obsessed about beauty things so much more, and then at a certain age, especially after you become a parent, you have so many bad hair days and bad poopy diaper days, you don't care anymore. And you go, this is it, this is me. But I am a lot more comfortable with myself now. I'm still running out of the house in the morning to bring my kids to school but you know what, winter or summer, your best make-up tool becomes a really cool pair of sunglasses [laughing].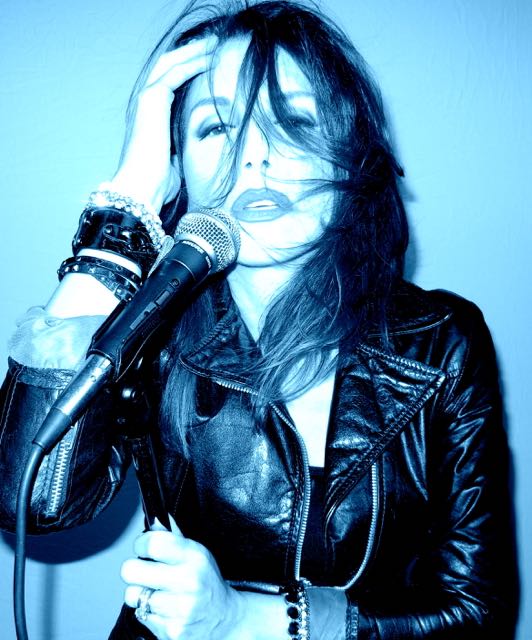 Photo by Theresa Mitchell

FASHION
What do we mainly find in your wardrobe and where do you buy most of your clothes?
,,That is interesting because I've come to this phase lately of wanting less stuff. I used to have closets full of clothes and lately I find that having more choice is worse than having less choice. I came to the idea to create the ultimate wardrobe with only a few items but they are of a really high quality and they all go together. So I'd like to buy high quality black t-shirts, high quality jeans and black pants, of course you got to have one really great leather jacket, a good army jacket and great leather boots. And this is just my day-to-day stuff. But this has been my big beef lately, I find it harder and harder to find good high quality footwear, and I love leather boots, because it's all synthetic products these days, vegan leather boots they call them out there but they just don't last. I buy a lot of my basic kind of clothes at Zara for instance, because, it's a reasonable quality and it's affordable. For me coats and footwear have to be really high quality but I don't buy them in a particular store. For stage I have motorcycle jackets in almost every colour of the rainbow.''

What are you a sucker for?
,,I am a total sucker for jackets. Actually recently I donated my favourite old black leather rocker jacket, from the 80s, from my `Bodyrock' album era, to the Canadian National Music Centre, which is almost like the Rock n' Roll Hall Of Fame. Yeah, there is a lot of history in that jacket.''

What will you never wear on stage ever again?
,,Red spandex!''

Who has always been your style icon or role model?
,,Nancy Sinatra. I remember her seeing in the 70s but those pictures were actually from the 60s when she was wearing these big badass Go-go boots and having the big hair.''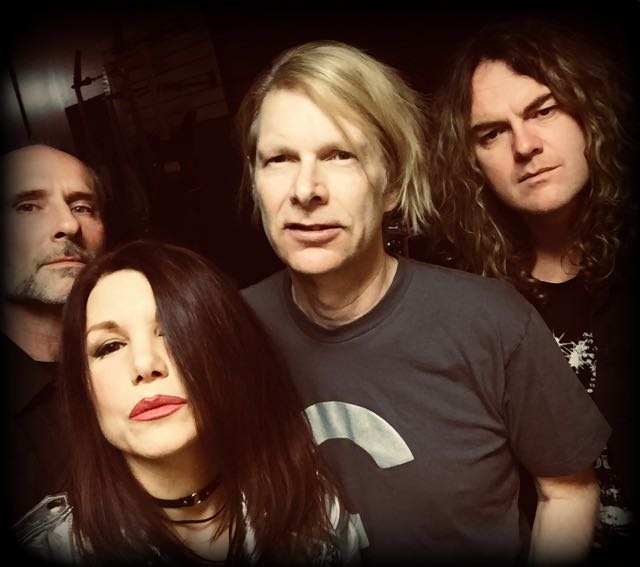 Photo by Andreja Irving, courtesy Big Sister Records

LIFESTYLE
Is doing workouts fun or a pain in the ass for you?
,,It is a total pain in the ass! I hate working out, I gotta tell you. In terms of physical activity, I like to bicycle, to hike and to walk, if it is enjoyable but actually working out with weights, I hate it. I'm not gonna lie about it. It takes discipline and I am not that type of person, but I also realize if I want to stay healthy and strong and want to have a good life as we are all getting older, that physical activity has to be build in in my daily routine.''

Do you find it easy or difficult to have friendships as an artist?
,,I have always had some good friends but ironically they are not in the music industry. I still have some very good friends back in Toronto where I used to live but also here in Vancouver. Some of them are the mothers of my children's friends and who I've become quite close to. The nice thing about those kinds of friendships for me too is that they don't look at me as Lee Aaron the artist, they just look at me like I'm exactly like them and to me that is the best way, those are the most honest friendships. Sure I have industry friendships as well and of course all the guys in my band, we are good friends. Throughout the years I have had different players in my band and I am in a stage in my life right now I just don't want egos and drama in my band. I have worked many years to find musicians that not only are fantastic players but who are really awesome guys, really great people that I can be friends with as well. I am really lucky that now I have that.''

What do you do to contribute to a healthier and cleaner planet?
,,It's very hard to go a 100% plastic free in your life because everything is packaged in plastic, but I am on a mission in my home with my children to try to reduce our carbon footprint and to use less plastic in our day-to-day living. It was a few years ago when my kids were younger and they got a bunch of plastic toys for Christmas. When I looked down at all the packaging from all these toys, I couldn't believe how much garbage we made. And I realized we have to do something about this. For instance, I started to use LunchSkins to pack my children's lunch and snacks for school, which are reusable bags made from fabric, so I don't have to use plastic bags every day. Since I realized we used 5 plastic soap containers every month, we now only use bar soap. I always take my own bags to the store and never use free bags anymore. We have organic bins as well. Also every Friday, don't laugh, I take all the leftovers from the whole week and heat them up for a left over surprise meal. My kids hate that night but I hate throwing food away, when you've got people starving plus all the food waste is causing methane gas. One of my best girlfriends agreed to be in an independent documentary film, to live for one year using no plastic. She almost had a mental breakdown because it was so hard. I'm not kidding. She had to take her own glass containers for food shopping, because everything is packed in plastic. Good thing she is a stay at home mom, because she spent all of her time shopping in all these different places to get products without plastic. She actually lost 20 pounds and that families diet got very healthy because she couldn't buy cheese at the delicatessen anymore, or potato chips, ice cream or anything like that because it was packaged in plastic. For Christmas they bought second hand toys, things like that. I tried to get my kids to go to a vintage store telling them it is better for the planet to buy a cool sweatshirt there instead of going to Abercrombie. Sometimes that works and sometimes it doesn't. I'm not gonna lie, we do buy some new things obviously but I do try to encourage my own family as well. Why buy something new if we can buy something that is already here on the planet, right?''

How do you like to spend your free time and how does your perfect day off looks like?
,,One of the goofy things I'd like to do and really enjoy doing is to buy vintage furniture and refinish it. Actually my secret pleasure is that I'm a decorating magazine junkie. I just love decorating magazines, like Architectural Digest and House & Home and I would say our house looks quite nice, its very well appointed. But I also love reading great books and I love old movies, especially film noire.''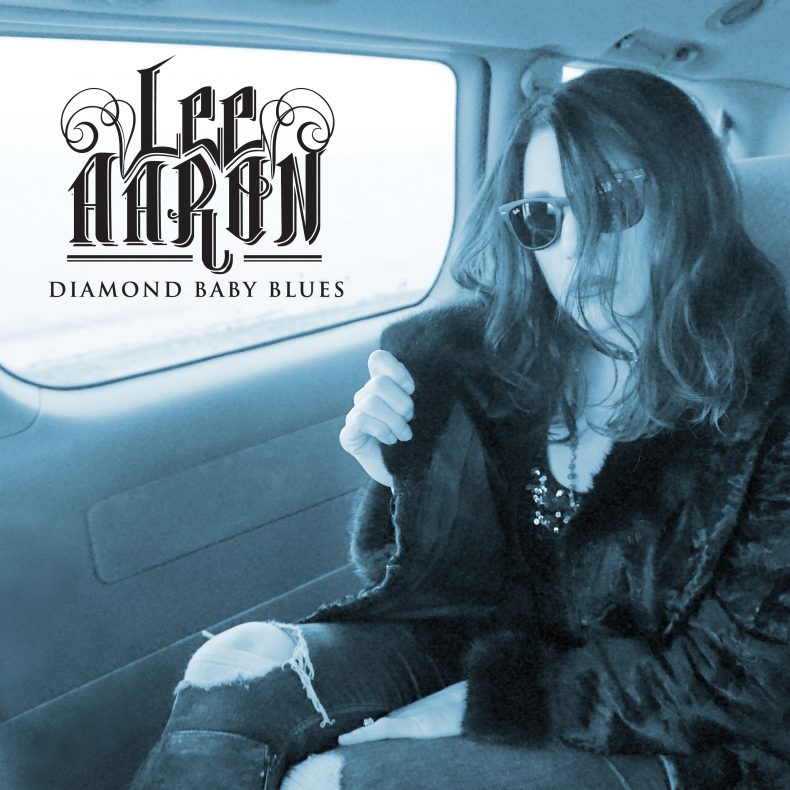 Photo by Andreja Irving, courtesy Big Sister Records

What kind of a neighbour are you?
,,That's a good question because I don't even really know my neighbours, because we live on an acreage property. But in terms of community, I'm almost always involved in some kind of charity activity and I volunteer my time helping out at my children's school. I was involved with an organization called Servants Anonymous Society for a few years here in Vancouver. We rescued young girls from human trafficking, got them off the street, gave them counselling, got them education, got them their lives relined so that they could get back on track,''

What is your advise to young kids who want to be a musician?
,,Number one, learn to play your instrument. Learn your craft and put in the time. There is an author named Malcolm Gladwell who wrote a few books and one is called `The Tipping Point' in which he talks about the 10.000 hours theory. If you put 10.000 hours into anything you are passionate about and you're bound to have success with it. So I really believe that. I definitely put in my 10.000 hours when I was young on the road, playing crappy little clubs in Canada. So put in the time, learn your instrument and learn something about the music industry. It is different now then it used to be but if you go in there without any business sense you're not gonna have success. So number two, have your business organized. And number 3, be original. Don't be like anybody else, don't be a carbon copy of somebody else, but be yourself. If you take on management and they try to push you into a direction that doesn't feel comfortable, trust your guts. I wish I had done that more when I was young because I got pushed into a couple of situations, you know the sex kitty kind of photographs and the way they were trying to marketing me that didn't feel comfortable. So do what feels right!''

Have you spotted your successor?
,,There is a band out of Toronto that I quite like and they are called The Beaches. I just think they are so cool. They've got this 70s glam thing going on and they write great hard rock pop songs. They remind me of me when I was young.''

How would you like to be remembered when you are not an active artist anymore?
,,With respect, that is really important to me because I got the battle very long and very hard for getting respect, especially in my own country. In Canada, folk, country and pop music is definitely more in the mainstream. The hard rock scene is not as big as it is in Europe and in Canada hard rock tend to be kind of swiped under the carpet and is left out of the history books as well. Like it's not a real thing, which is very weird. I guess I'd also like to be remembered as one of the ladies who was a pioneer for the women's movement in rock who paved the way for women to pick up guitars and walk out and write songs and record. I even produced my last 5 albums myself so now I'm a producer too. Yeah, I'd like to be remembered as a renaissance woman, someone who did it all.''
—
Header photo by Andreja Irving, courtesy Big Sister Records
Review `Diamond Baby Blues' can be read here
Follow Lee Aaron on Facebook and visit her Website here.