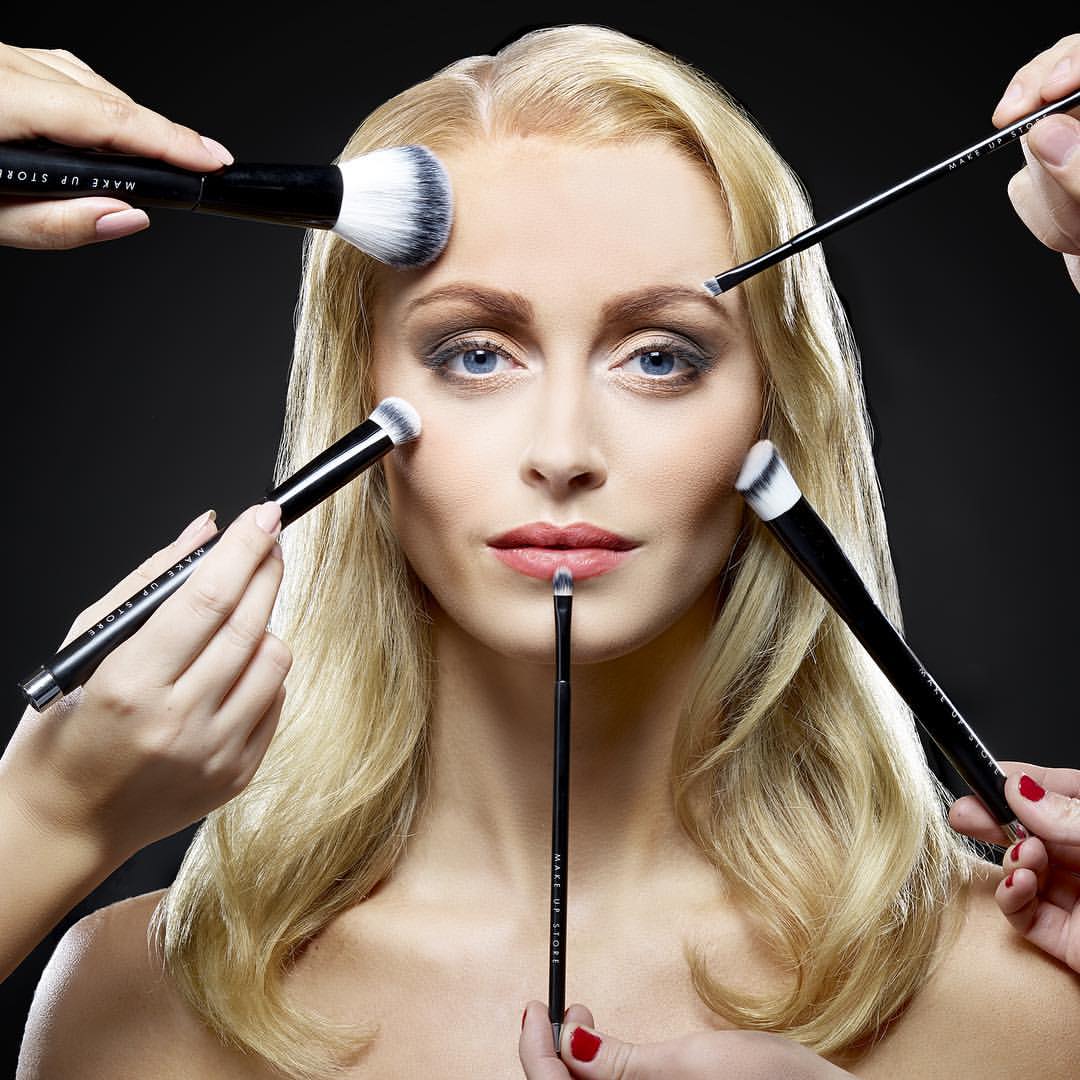 Q&A: CONTOURING AND HIGHLIGHTING
Smart make-up tips for an optical illusion by Merit Bertilsson
You Tube and Instagram are overloaded with great make-up tutorials, to help us out in the jungle of make-up. And apparently everybody does it: contouring, shading, highlighting. In fact thanks to television, reality star Kim Kardashian the biggest make-up secret, until then only known in the film- and model industry, is now out in the open. With contouring make-up technique we can apparently all look stunning. We can recede our imperfections, create a hell of a pair of tight cheekbones, slim our nose until a cute level and temporary get rid of a double chin. In fact from now on we are able to show the world the best version of ourselves with just a few strikes. Make-up artist Merit Bertilsson, owner of Make Up Store Eskilstuna (Sweden) and two times awarded for best Make Up Store worldwide and one time awarded as best marketer of Eskilstuna (Sweden), answers a few basic questions about contouring make-up technique.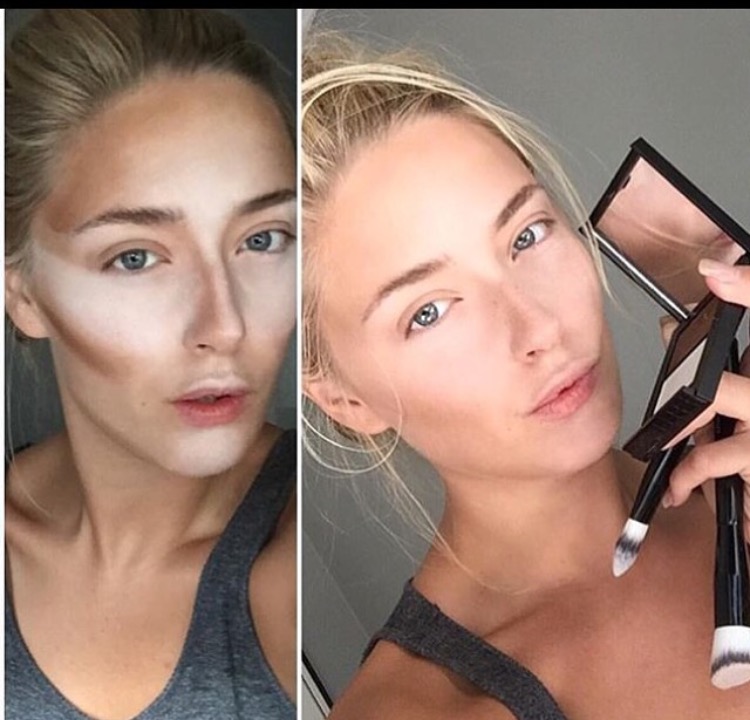 (Photo by Make Up Store)

Q. What is contouring and shading make-up technique?
A. ,,Contouring and shading is actually the same make-up technique. You use a darker tone, about 3 times darker then your own skin tone and instead of a warm and `orange' tone you use a colder tone with this technique. With contouring/shading you can recede parts of your face and make your face look more defined. For instance you can make your nose look slimmer or your cheekbones a bit higher.''

Q. What is the difference between shading and highlight technique?
A. ,,Highlight technique is the opposite of shading technique and it helps to make parts of your face stand out. For this technique you use a shade about 3 times paler than your own skin tone. A highlight is often a shiny product, like a cream shadow with lustre in it, but there are also matte looking highlight products if you don't like shimmery make-up. Using shading and highlight technique together is a perfect combination!''

Q. On what parts of my face do I apply these techniques?
A. ,,You always start with your basic make-up: foundation, BB Cream or CC Cream to smoothen your face and cover imperfections. Then you can use shading and highlight techniques. You apply shade under your cheekbones, at the top of your forehead (pay attention to the hairline), under your chin (if you want to look thinner or if you have a double chin) and on both sides of the nose to make your nose look smaller or longer or shorter, depending on what you want to achieve.
You apply highlight on your cheekbones to make them appear more. If you want to look more alert you apply highlight in the inner corner of your eyes, under your eyebrow on your brow bone, on the contour of your amour bow and between your brows''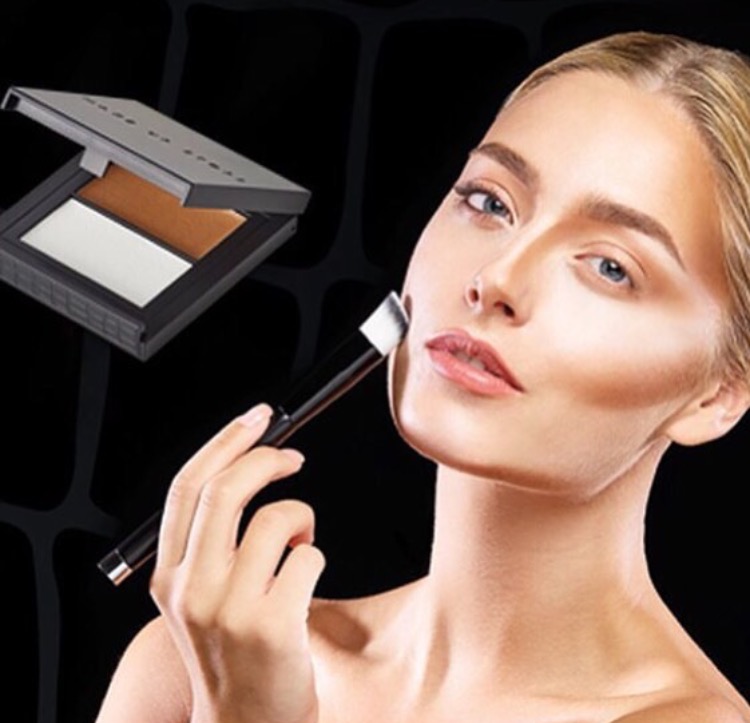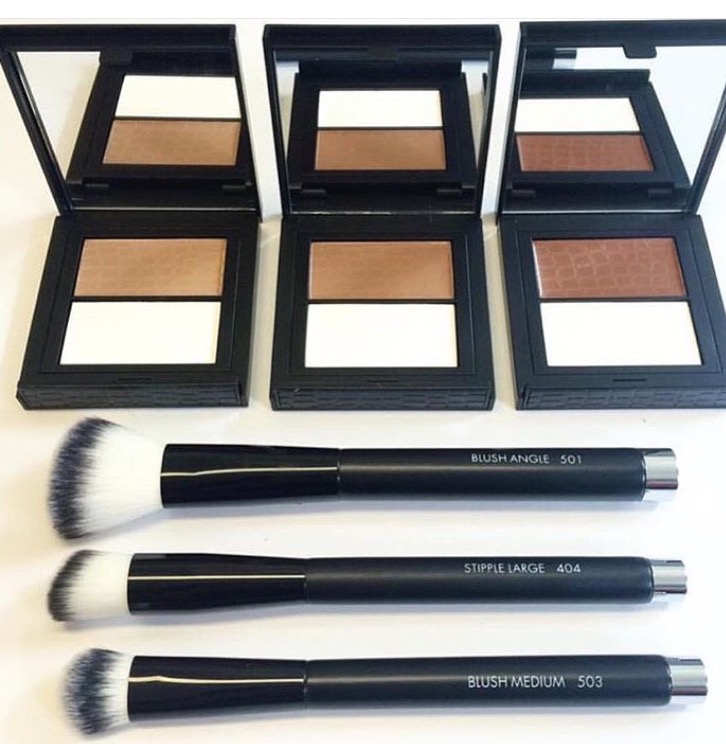 Contouring-Tools and contouring kit. (Photo's by Make Up Store)

Q. Which products and tools do I need for shading?
A. ,,There are cream products and also dry products you can use. For example you can use 3 different foundations to make a really nice contouring/highlight. Use a nuance that fits your skin tone for the whole face, then a darker tone for shading and a lighter tone as a highlight. As a dry product you can use different eye shadows.
The best tools to use are a flat foundation brush, a stipple brush, a small short blush brush and for the smaller areas of your face you need a bigger flat eye shadow brush. Make sure you blend the edges of the different tones carefully for a more natural look.''

Q. Which colour(s) do I need to use for shading with dry products?
A. ,,A colder brown tone.''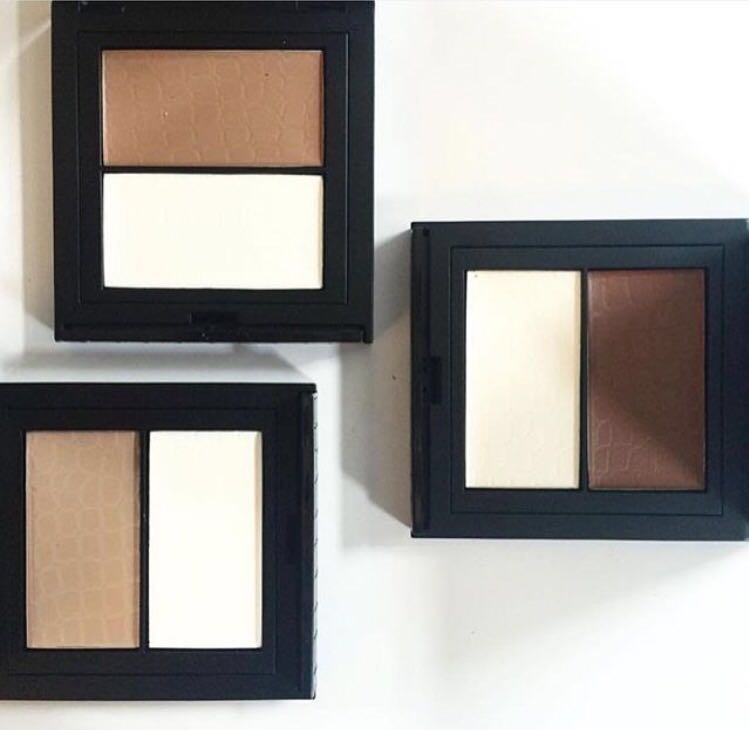 (Photo by Make Up Store)

Q. Which products and tools do I need for highlighting?
A. ,,Eye shadows, a foundation, crème shadows, there are so many choices. But any colour that is lighter than your skin tone is useful. When it comes to tools you need a sponge, a foundation brush, a very small blush brush and a round, fluffy eye shadow brush. And actually the same as with shading: there are so many tools that can be useful. Just experiment a bit to see what works best for you.''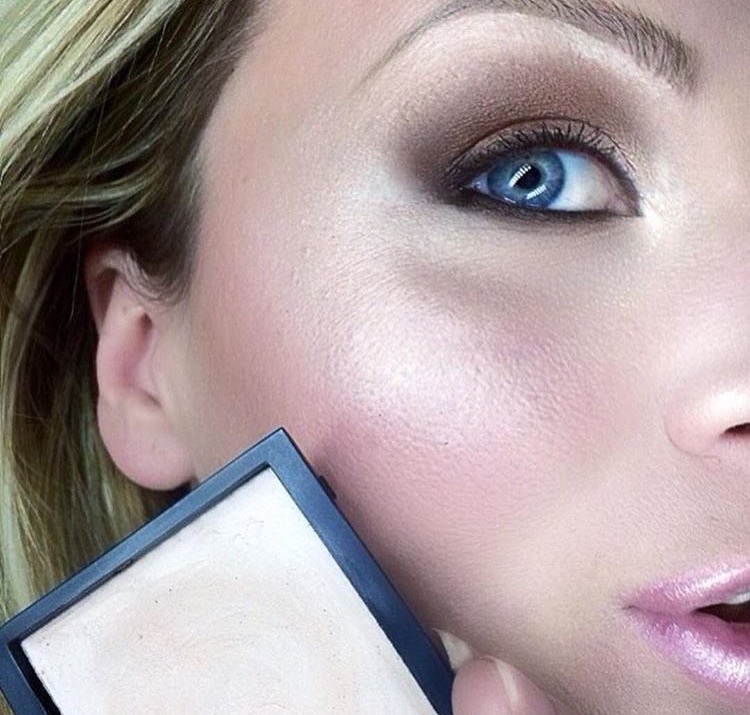 Nice highlight! (Photo by @facesbyninap)

Q. Do I still need to use traditional blush after shading and highlighting?
A. ,,Because shading is often done in a colder brown tone I think you do. It makes your face look more `alive'.''

—
Want to learn more about make-up? Be sure to like Make Up Store Eskilstuna Facebook page to stay updated!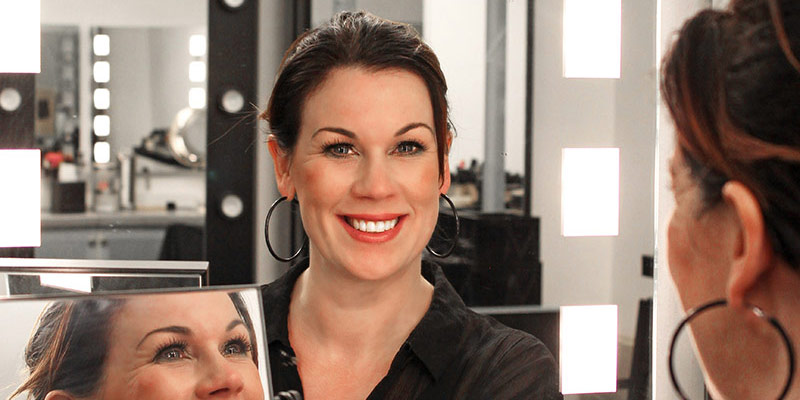 Merit Bertilsson (Photo by Kristoffer Gildenlöw)