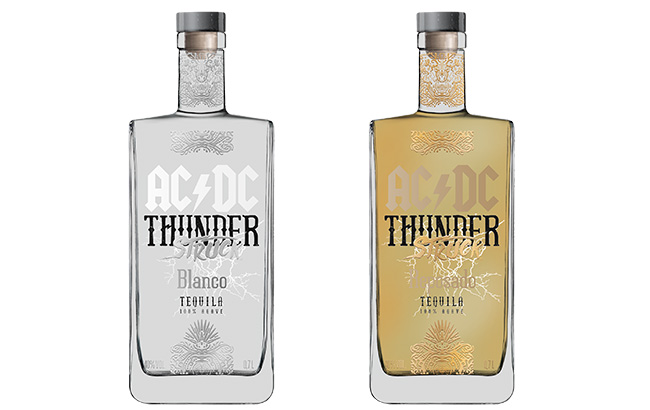 HEAVY HANGOVER
AC/DC Tequila
Beauty is in the eye of the beholder, especially if the delivery contains the unexpected. Since the market for band branded liquor and beverages is booming, we come across some unexpected choices. AC/DC, the band that has the rough 'n ready appearance, the bluesy and raspy working class rock delivered in large chops, I expected to come up with a more archetypical choice. Being familiar with their non-challenging 'AC/DC [German] lager' and their 'Rock or Bust' Pale lager, my mindset was bend to a bourbon rather than tequila, so the surprise is bigger and more challenging.
Thunderstruck is created in collaboration with Fabrica De Tequilas Finos, part of the renowned Amber Beverages Group, specifically following the band's high demands for creation. One of those demands was it to be produced from 100% organic ingredients.

AC/DC's Thunderstruck tequila comes in 3 variations; the pure and simple Silver, the 2 months plus aged Reposado and the top of the line Añejo.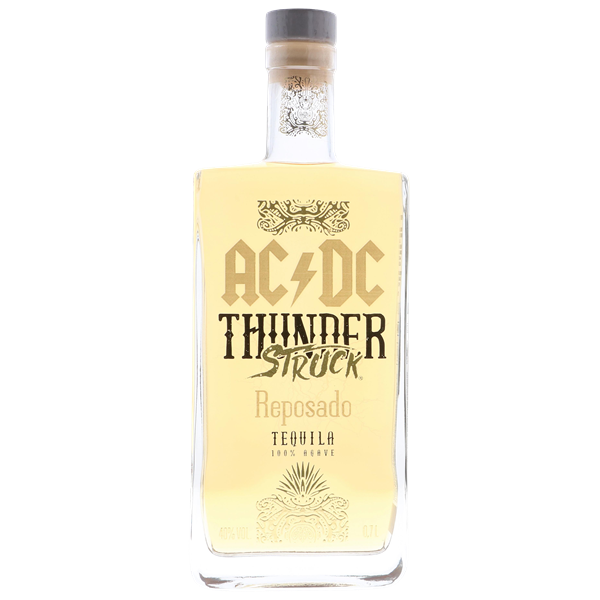 AC/DC TEQUILA
Thunderstruck Reposado
40 % ABV
Though I had not expected Tequilas to surface by anyone other than Sammy Hagar with his Cabo Wabo brand, this AC/DC 'Thunderstruck' didn't turn my frown upside down instantly.
The presentation is sober, yet elegant. The square bottle looks nice with the band logo in gold. Its 'Thunderstruck'-logo is well thought thru, adding to the overall presentation. Choosing the Reposado version only because of its aging, I likely made the correct move. The golden shine upon pour is simply wonderful adding to the joy of tasting. It shines brightly and, though I'm not that much of a tequila lover, it wins me over easily to sniff and taste. The typical agave notes are pungent on the nose.
Thunderstruck's taste is typical tequila, but the aging in oak barrels adds a deeper and more intense aroma in line with a full flavoured taste. The agave flavour is present and only slightly takes away the bite I remember that turns me off with tequilas specifically. Though it aged, the harsh tequila taste storms swirling making it tough to crack its taste to define. A second sip remotely reveals a roasted blend of vegetables, rather than meat. It defines with a peppery presence. What dominates most is the alcoholic presence and the harsh tequila-bite, making it hard to enjoy for a non-tequila drinker. Its pretty fair price makes this tequila easy accessible.

Not being particularly fond of tequilas, it is tough to cast an honest vote on AC/DC's Thunderstruck Reposado tequila. The need for limes and salt to smoothen the shots comes to mind on the spot. I can imagine slamming some of these at a hard rock party, already liquored up firmly. Doing shots and partying hard to the AC/SC songs is mandatory. Screaming the lyrics of ,,Thunderstruck" or ,,For Those About To Rock" and tons of other AC/DC classics, with Brian Johnson / Bon Scott's piercing high pitched head voice while pumping your fists.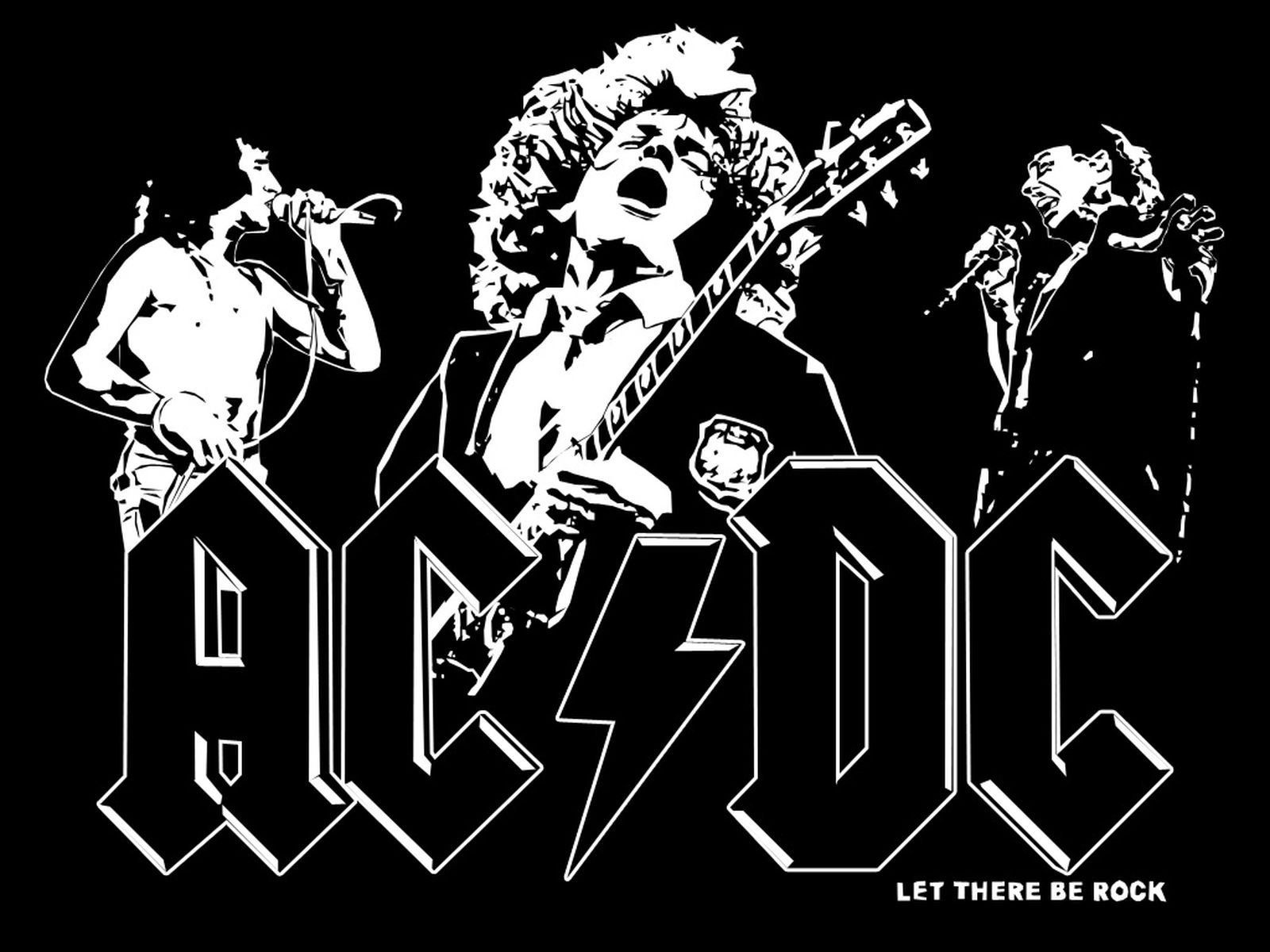 —
WHERE TO BUY?

Netherlands here

UK & USA here

Germany & European mainland here GOOD TO KNOW:

Brands For Fans here

Spirits For Rock here




#acdc #thunderstruck #headbangerslifestyle #hbls