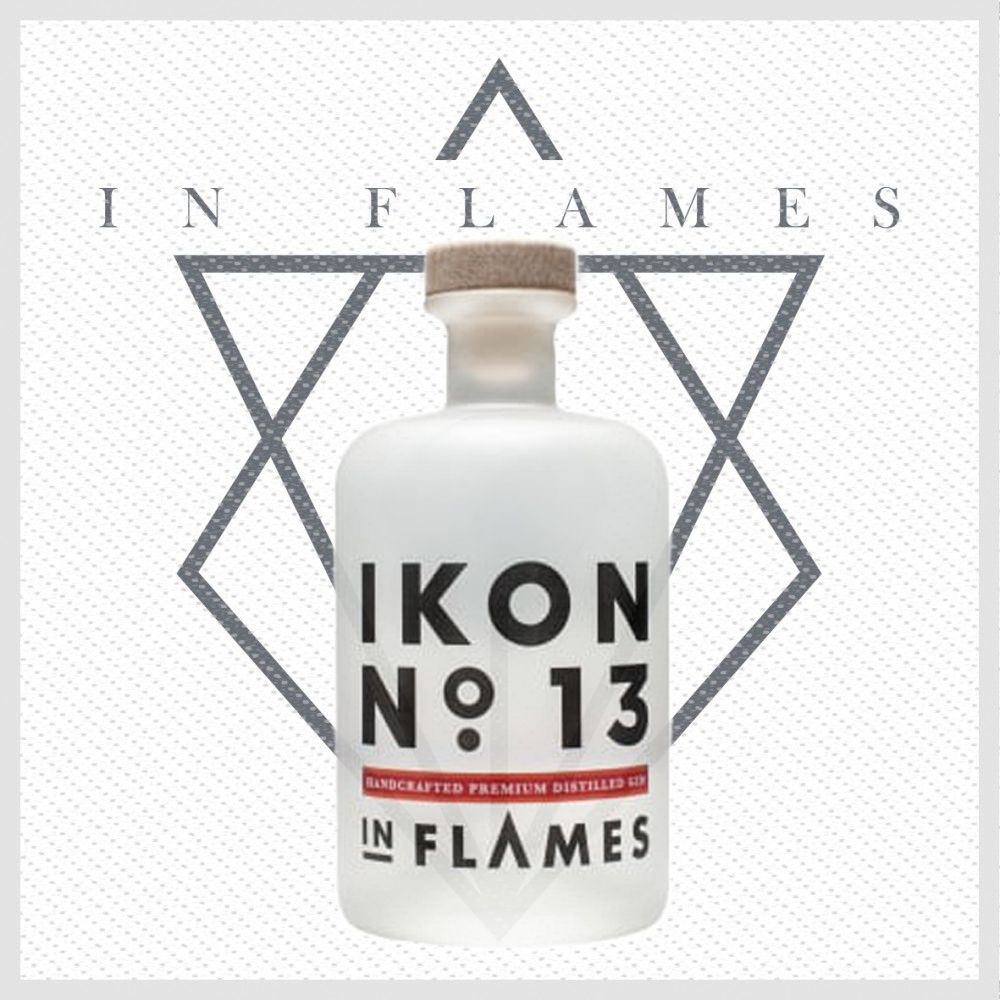 HEAVY HANGOVER
In Flames Gin
One of Brands For Fans' frontrunners collaborating on a varied number of liquors and beverages is Swedish In Flames. The band is a devoted creator of gin, having launched no less than five varieties under the No13 banner plus one special limited [1.000 bottles] edition 'Borgholm Brinner'. Five bottles differing in taste due to added notes, from pink pepper to cucumber or green tea. Four out of five were personalized bottles per member, with the fifth collaboration being a crewmember's batch. This limited collection sold out fast, with an occasional bottle still available at retailers. Browsing the European retailers will likely land you these collectibles.


The addition of elements is a successful indulgence of the crisp cutting taste of gins throughout Europe, with German craft distillers and Belgian gin distilleries releasing widely acclaimed taste-variety. Unlike the classic English gin, enhanced gins are much trendier and appealing, though the English market shifts shape due to the evolution of their favourite drink. With In Flames clearly being clairvoyant on the subject, the band is expanding their range of beverages. With No13 as their own unique brand, the band announced a new loot to be added; this Ikon No13 Gin. On top, the band also simultaneously launched the accompanying tonic for the liquor to be mixed with.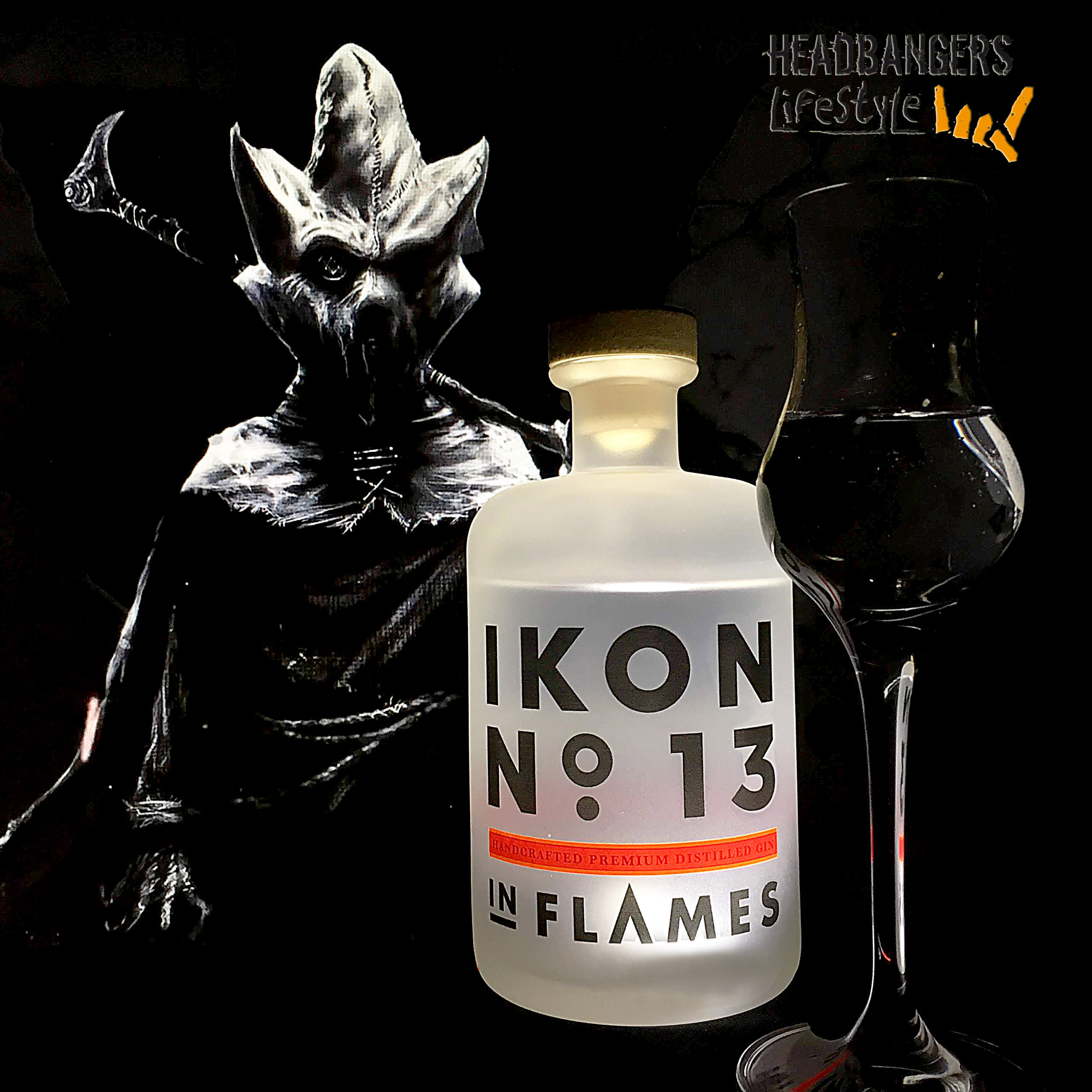 IN FLAMES GIN
Ikon No13
43 % ABV
Just as the box with this new Ikon No13 landed, carnival reared its ugly head in my beloved south of The Netherlands, drenching large parts of the country in endless streams of pilsner. I secluded, passing by on the festivities, get my tasting notes written and diving into the new In Flames album `I, The Mask' accordingly. Thus I taste the new Ikon No13 while listening to the new album and reviewing the album getting shitfaced slamming their gin.
The crisp gin is boosted in alcohol to 43% ABV upon request of In Flames' Anders Friden personally. The characteristic scent of juniper berry is a pleasant opening as expected. Being Dutch, I'm an enthusiast for traditional Korenwijn and Jenevers [pronounced gin-e'ver], the latter out of which gin originated. The juniper berry maybe a harsh scent to most, but it is etched in my DNA and I love it.
Now whether this gin is an assembled compound gin or distilled, I am not sure, but the presence of grains and barley in the scent and taste hint a traditional distillation. I dare to gamble a pot distilled traditional craft gin, especially since this is a small crafted batch with a higher alcohol percentage.

Its taste is typically piercing with juniper berry taste and a spicy pine bite. With the typical taste ebbing out, the gin starts to reveal coriander and cinnamon, as well as some [very remote] cardamom. This balances well with the juniper taste and it dissolves with some citrusy notes and drought. This citrus zest top note is added to the distilled gin at the end of the process. Though it is spotted remotely, it does add to the depth of the palet. Another thing, which I spotted, was a tiny twist of herbal taste… a bit in the vein of thyme, but I'm unable to address it specifically.
Needless to say, this Ikon No13 is a spicy and powerful liquor with a specific taste and classic aromas. It will appeal to the current hipsters as well as devotees of gin and jenever in general.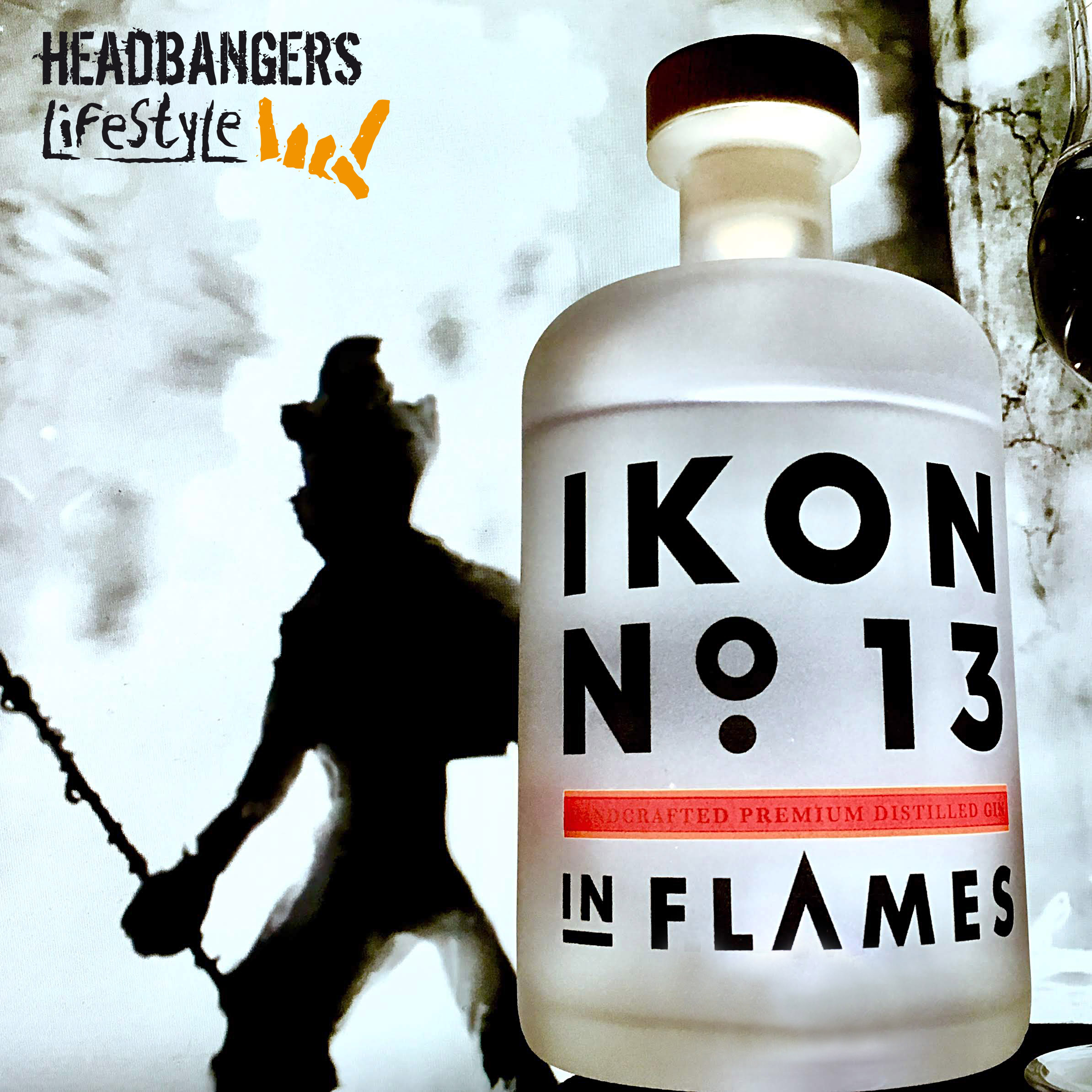 TASTING & RECIPES
Tasting the gin in small taster glass with slender top, I noticed it is rather complex, but strongly leaning towards classic Dutch Jonge Jenevers. Being used to this biting and sharp taste, I know my reference is subject to personal flavour.
Adding sugar, a fashion statement in the gangsta rap scene, will make it syrupy. Easier accessible, but not my choice, as we, the Dutch, discard it as a senior citizens' preference.
Nope, why not blend it with the soda that creates a match made in heaven; tonic?
Gin tonic is one of the most and widely favoured mixes in the world. Almost mandatory served with a wedge of lemon to add to the effervescent sharp taste of the blend. Both drinks fuse, with lemon providing a sour to level out the sharp edge.
Another favourite serving is the combination of gin with cocktail unions or green olives, as 007's 'Martini' is served. The olives and onions soak up the alcohol meanwhile providing a salty flavour to the gin. This also fuses perfectly with the Ikon No13 [somewhat] classic and brutal bite.
Also, be aware the Dutch also drink their jenever while drinking beers ("kopstootje", translated: "headbutt") on a night out. Another solid combination, especially when you have the gin accompanied by a rich and spicy Tripel beer, a bitter IPA, or a traditional lager/pilsner.

Enjoying this new Ikon No13 Gin listening to the brand new `I, the Mask' album really added to the pleasure. This went hand in hand, and not even their `Jester's Race' album was able to set a different mood. Wonderful!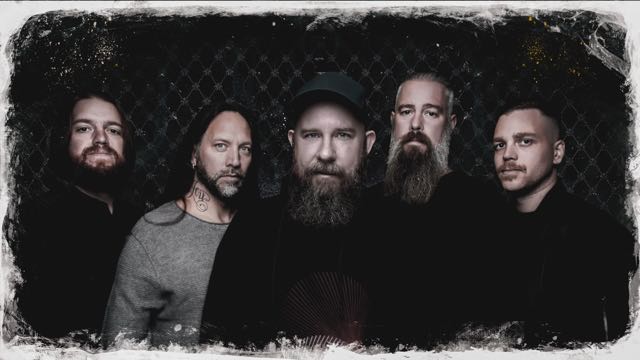 Photo by William Felch/WombatFire
—
GOOD TO KNOW:
WHERE TO BUY?



#inflames #ikon #gin #no13 #headbangerslifestyle #hbls #heavyhangover #brandsforfans #spiritsforrock