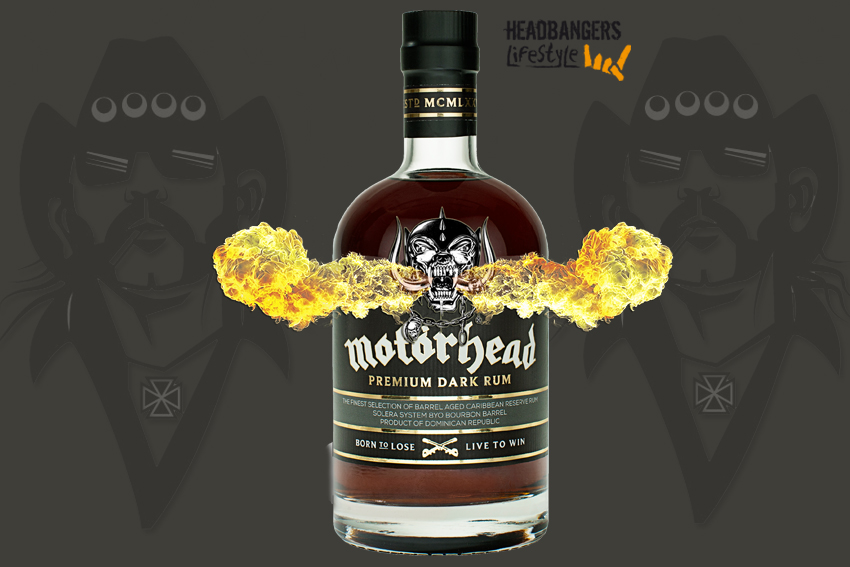 HEAVY HANGOVER
Motörhead Rum
With my review of the Volbeat 15 Años still in mind, I had to hold back on opening this slick Motörhead presentation. Like all its predecessors the presentation is top notch, with the rattlehead warpig and the Motörhead logo dominating the label. It adds to the band's branded high demands closely guarded by the remaining members of rock 'n roll's loudest band ever. It's a collaboration between Brands For Fans and the band that appears a marriage made in alcoholic heaven with approval of the higher powers. Following a wide varied range including various craftbeers, wines and the mandatory Motörhead whiskeys, this rum is a surprise with gripping tendencies.



MOTÖRHEAD RUM
8 Year Premium Dark Rum
40 % ABV
Motörhead's 8 Year Premium Dark Rum is easily accessible due to its smooth balance. Key factor of this is the usage of the production process called solera, which ensures consistency in taste. The rum is aging in 3 layers of barrels, with the bottom layer (Solera) being the oldest in age and layer two (Criaderas) being the medium aged Rum. By transferring the young matured Rum from its Criaderas aging into the 2nd level, with half of the 2nd level being transferred into the elder low level, the aging improves blending two different agings. This 3-step aging found its roots in the Spanish Sherry blending and worked its way up into distilleries of all brands, and is also used in the production of high-end Balsamic vinegars.
For this 8 Year Dark Rum, it adds to the maturity and nicely balanced tones hailing from the Bourbon barrels used, hailing from all over the Caribbean.

Pouring the dark rum it whelms with an alcohol-heavy nose. Molasses and brown sugar, with little complementing notes of dark chocolate are predominant in the nose. I also sense and smell Italian Marsala wine remotely. Although it's a dark rum, it somewhat has an allure of Whiskey, especially with the alcoholic nose hitting.
It is the same alcohol heavy nose that dominates the first sip, revealing a spicy and sharp first flavour. The Rum itself has a little burning sensation adding up to the spiced first taste, and the heavy metal experience in general. Allowing the Rum some time and [especially] a couple of extra sips, it reveals a deeper and more intense palate. The alcohol fading to the back, the rum blooms full bodied with vanilla and molasses, and hints of dried fruit [plums]. Subnotes of caramel are present, as is the dryer mouthfeel from the Bourbon casks. All balancing out in a subtle sweet, but not oversweet, dark rum experience with endurance.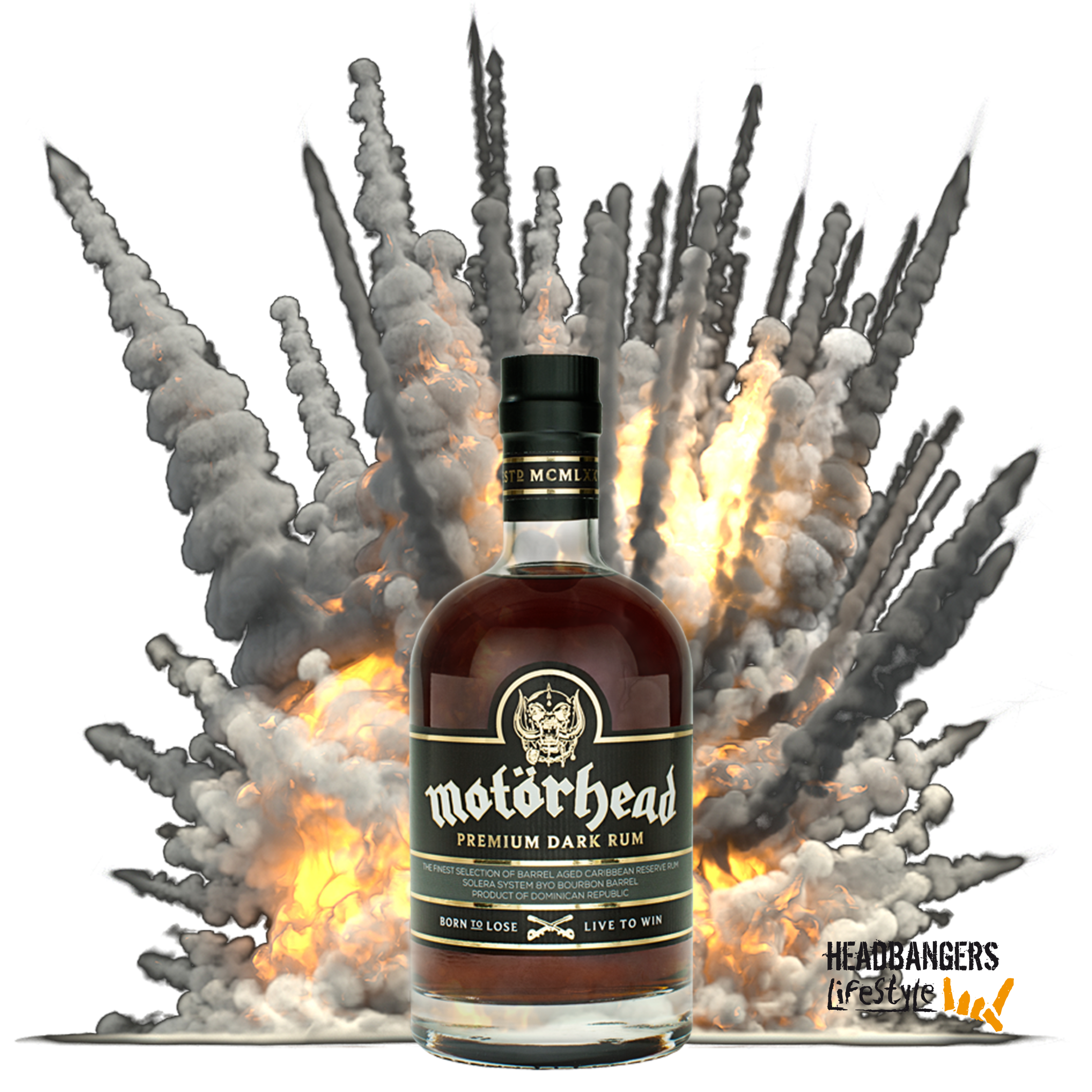 TASTING & RECIPES
Pouring it and warming the Rum and glass in between the palm of my hands, it revealed its spicy nose and subtle nuances best.
I also combined with a little drop (1/3) of Coke, which didn't do justice to the wideness of the Rum's palate. It sweetened up nicely, but the subnotes faded into the sugary overall taste. The quality of this Rum is just to good to mix it with coke.
My favourite recipe tasting the Motörhead Premium Dark Rum was with a wedge of orange, as well as adding a tiny shot of white rum, blending with the Dark Rum astonishingly well. Oh, and do not be afraid to delude the Rum with a bit of clean (spring) water. It can handle it very well.

Enjoying my rum with a selection of Motörhead's most anthemic classics such as ,,Overkill", ,,Iron Fist", ,,Ace of Spades" and ,,Bomber", I had a very enjoyable evening.
A celebration of badass rock 'n roll, Lemmy's growling and thundering voice, paired with hard hitting Dark Rum full of nice nuances.

Now be aware: This Rum hits you like the rock 'n roll machine Motörhead was, like a real Bomber. Heavy alcohol, which fades upon your second pour, but returns when you're getting overexcited emptying your bottle. With the sweet notes dominating once used to the alcohol, you're in for a lot of joy… and `No sleep 'til Hammersmith' will occur, as you're gonna sleep like a baby.
—
GOOD TO KNOW:
WHERE TO BUY?



#Motörhead #premium #dark #rum #heavyhangover #headbangerslifstyle #hbls #brandsforfans #spiritsforrock