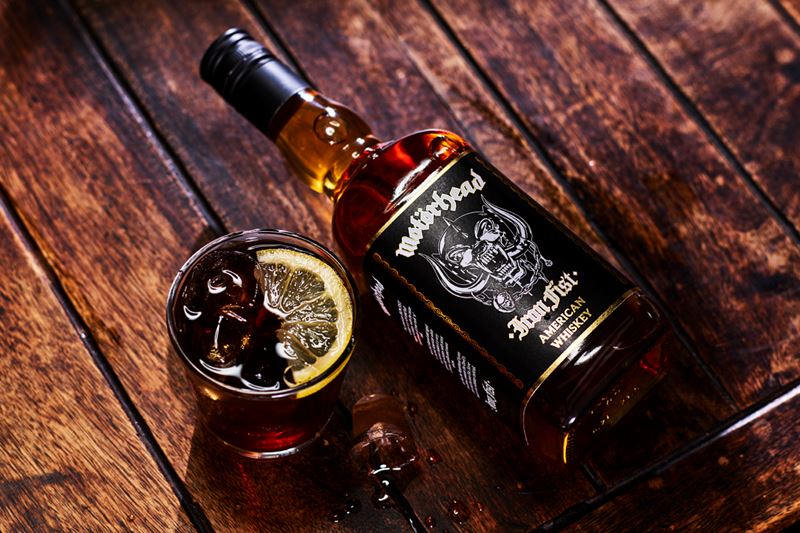 HEAVY HANGOVER
Motörhead puts down their Iron Fist with a strong Devil's Grip!
It is the inevitable Motörhead spirit release which took too long to release; American Whiskey. With Lemmy himself as a devotee of this particular spirit, one might have expected the obvious Jack Daniels release, but with Brands For Fans at the helm of their band branded spirits and beers, the band and their inherits uphold a legacy in style.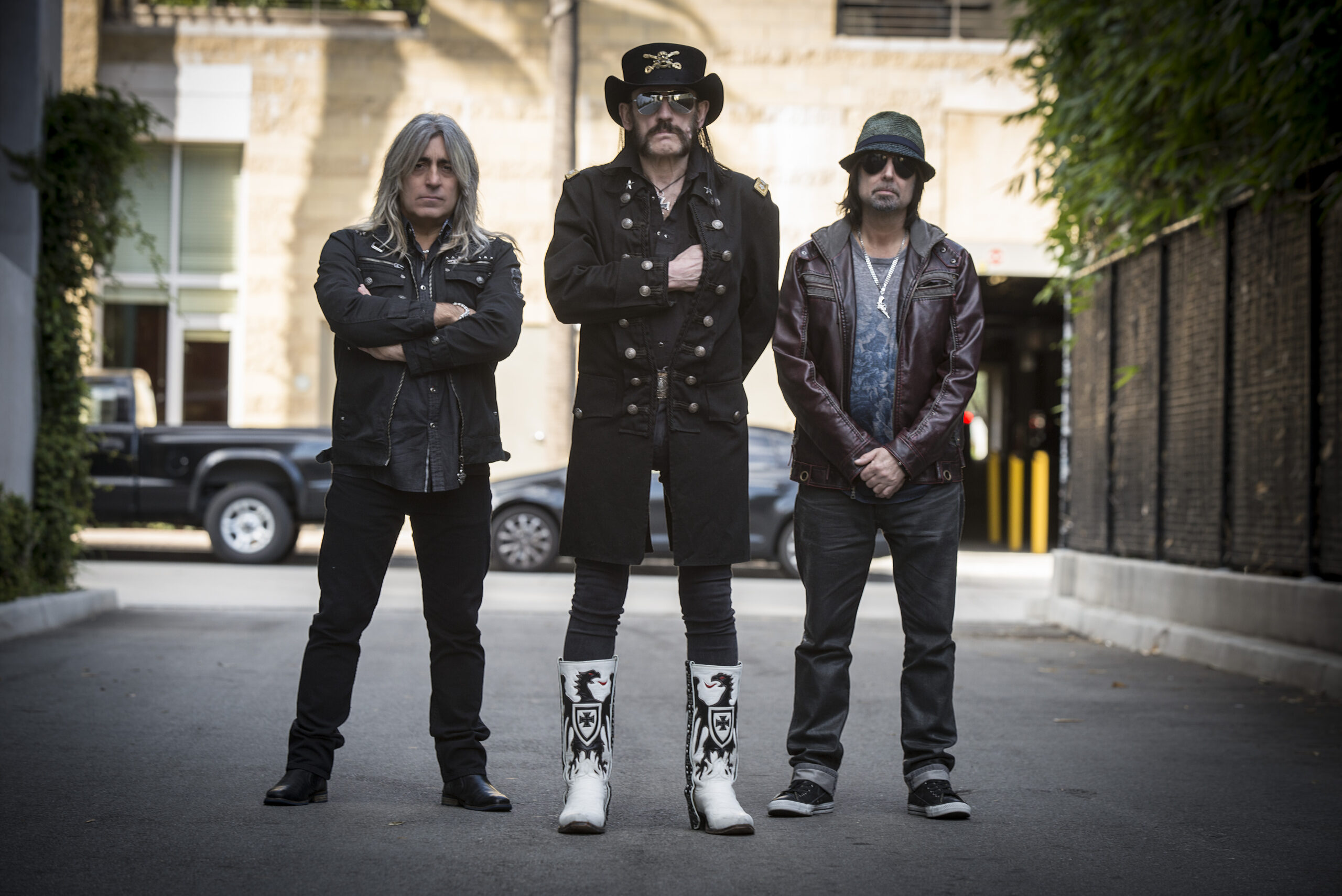 With the past release of the rather obscure Jack Daniels issue, Iron Fist is the genuine answer to the highly collectible rarity. It differs day and night from the mandatory JD range, leaning more towards European's finest such as Lagavulin.
Matured on charred American oak barrels, this Iron Fist American Whiskey however also features some typical American characteristics. The burned white oak barrels add a lot of depth to the taste of the drink. Iron Fist's presentation is slick, as we know it from the Brands For Fans team. Rattlehead is dominating the label with golden lining on the side. Aces Of Spades on the side and some info on the whiskey itself is featured.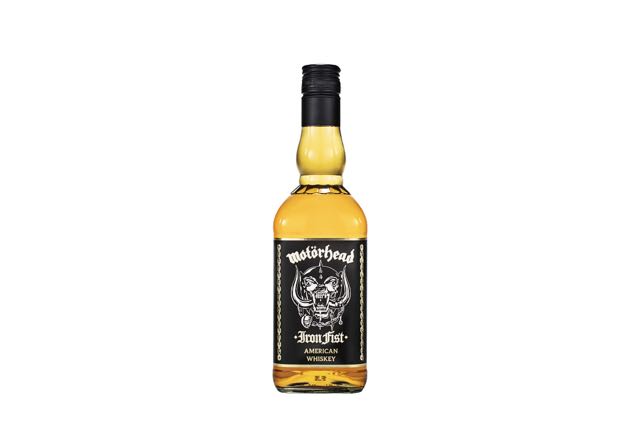 MOTÖRHEAD
Iron Fist
American Whiskey
40 % ABV

Though it is an American Whiskey I rush to say it is no bourbon. The crisp light golden colour leans more towards Irish whiskey, and the rich palate upon pour reveals more depth than American bold bourbons. Especially the high notes of bourbon in its perfume make it an overwhelming rich sensation. Remotely there are tiny hints of orange zest enriching the subtle sweet character.

It's this delightful subtle note that is also present in the rich taste of this whiskey. Vanilla is subdued by a caramel swirl and light and fresh tasting sensation. The crisp first glance is endured in the whiskey's taste and remains present. The palate of the whiskey's body has previously mentioned caramel with vanilla in a homorganic blend with dried fruit and slightly roasted pecan nuts. The taste is enduring and fades with a peppery finish and a tiny sniff of salt, which gels with the remote tiny sour Rye notes of the whiskey. Overall however, it is the subtle sweetness that is widely appealing to anyone with a love for rich whiskeys and a heavy metal lifestyle.
Upon second pour I add a drop of water to open the palate. It reveals even more depth and fusing with water it also empowers the subtlety of fruits. Where I tasted dried plum, the water opens up to some sweeter black berries and currant. Just a little sweeter and more subtle. It deepens the taste and though it might be considered blasphemy, I dare to call it out as a lighter and more accessible variant of the renowned Woodford Reserve. Less bold and without the typical KY spicy top notes Iron Fist comes out on top of this favourite of mine. Pouring it on the rocks did not add too much value to enriching the taste.
The only thing I challenge Brands For Fans with on this release is the choice of name. "Iron Fist" comes down pretty firmly and it doesn't align with the absolutely phenomenal taste and richness of this whiskey. I was somewhat anxious to try this whiskey expecting a classic Bourbon pour. Being a fan of the finest KY Bourbon's I became a little prejudice, discarding the additional info.
Iron Fist however is a whiskey that truly blew me away. Like I previously stated "a lighter and more accessible variant of the renowned Woodford Reserve", one of the finest I encountered during my trip to Louisville last year. It has the same rich nose and exquisite taste, just misses the typical Bourbon baldness. That last is no shame however, as it is also one of the thresholds to Bourbon for many whiskey lovers. With Woodford redefining tastes in KY, I can only recommend this Motörhead Iron Fist. This is a top notch American whiskey that you just need to check out!

MUST HAVE!
—
GOOD TO KNOW:
Official Distributor Spirits For Rock here
WHERE TO BUY?


#motorhead #ironfist #whiskey #headbangerslifestyle #hbls #awayoflife #brandsforfans #spiritsforrock