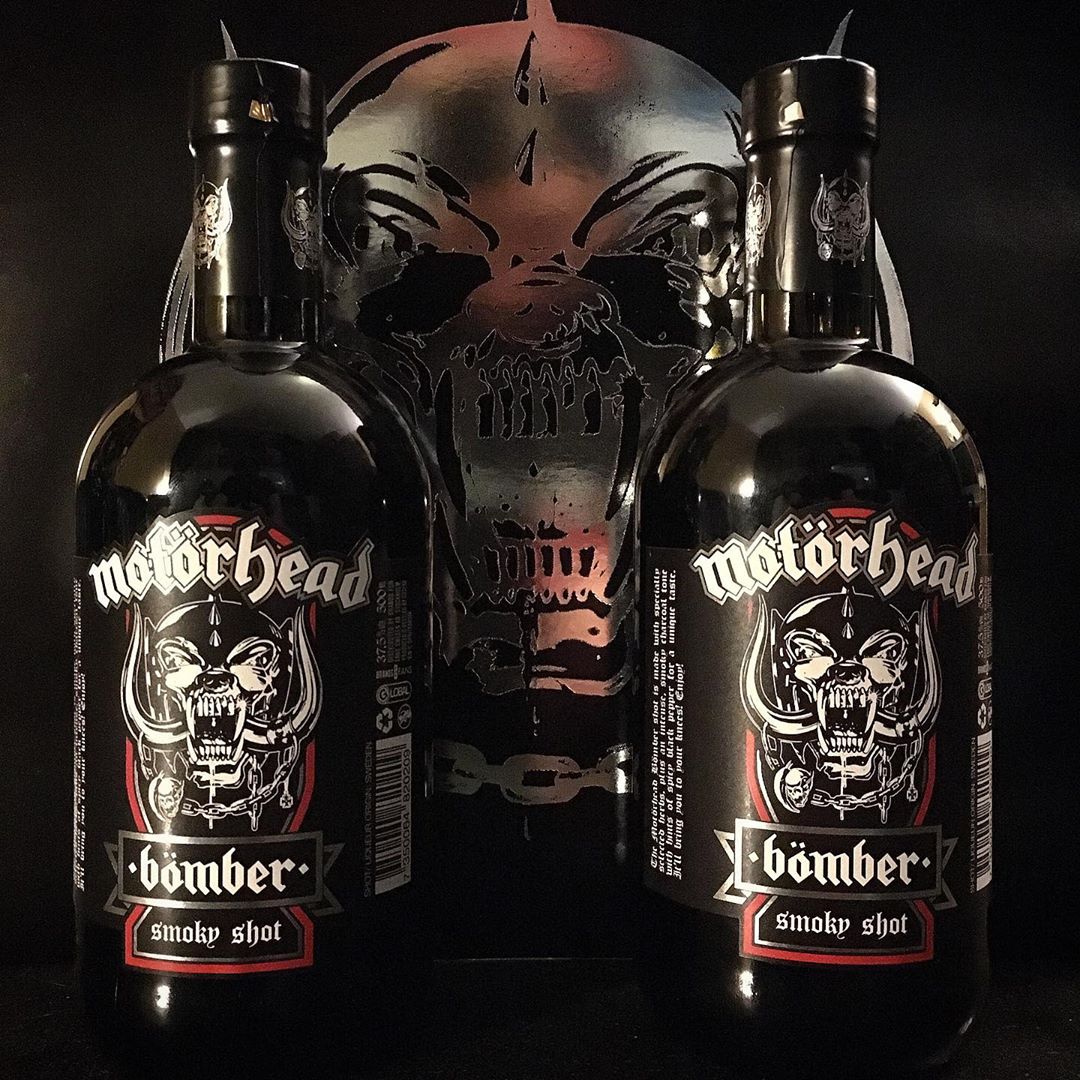 HEAVY HANGOVER
MOTÖRHEAD BÖMBER SMOKY SHOT
Created as collaboration between Swedish Brands For Fans and their countrymen, heavy rockers Lucifer's Johane Sadonis and Nicke Andersson, this new Bömber Smoky Shot isn't the typical you might expect. Bringing in band members assisting to lead the way for a new creation, strays slightly from the regular path of distillers adding their perspective. Nonetheless, this team proves to deliver an outstanding addition to the expanding range of spirit-merchandise and it surely adds up to the Motörhead branded range of spirits.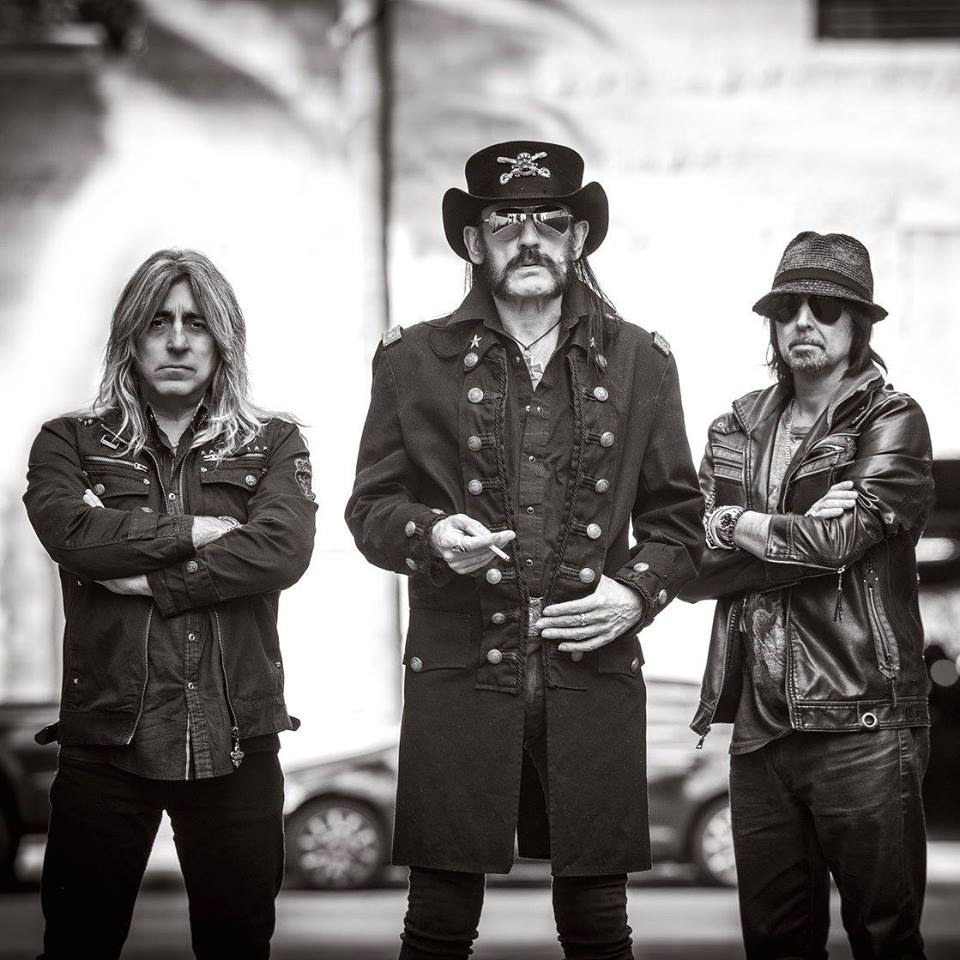 With Motörhead as the flagship of Brands For Fans, their collaboration intensified over the years, leading to unexpected releases aside the more obvious bearing the Rock 'n Roll machine's name. 3 solid craft beers (4 if you may count the Finland only Lemmy beer), white and red Shiraz wines, Premium Dark Rum, Vödka, and a single malt Whisky and brand new American Whiskey, all approved by management and band, do add value to the legacy. Tasteful design goes hand in hand with high quality liquors and beverages, proving the value added to today's Heavy Metal Lifestyle and modern fandom. Especially that last is the shift in our galaxy. More and more we seek joy in the totality of the experience. Enjoying your beloved classic albums and tunes accompanied by a great beer or liquor, preferably bearing the name of your favourite band, makes our hearts beat faster. Going full circle on the experience is Lemmy's flagship. Upholding the legacy of their lifestyle and fusing it with their benchmark logo and rattlehead sign, fandom gained an extra dimension.
Bömber is the newest addition and its presentation is complying with the high standards set. The 500 ml bottle is immediately appealing. Rattlehead snarling to you with the band's logo in silver and gold lining on top. Keenly designed, with an eye for detail, it adds to the line of products. Tasteful…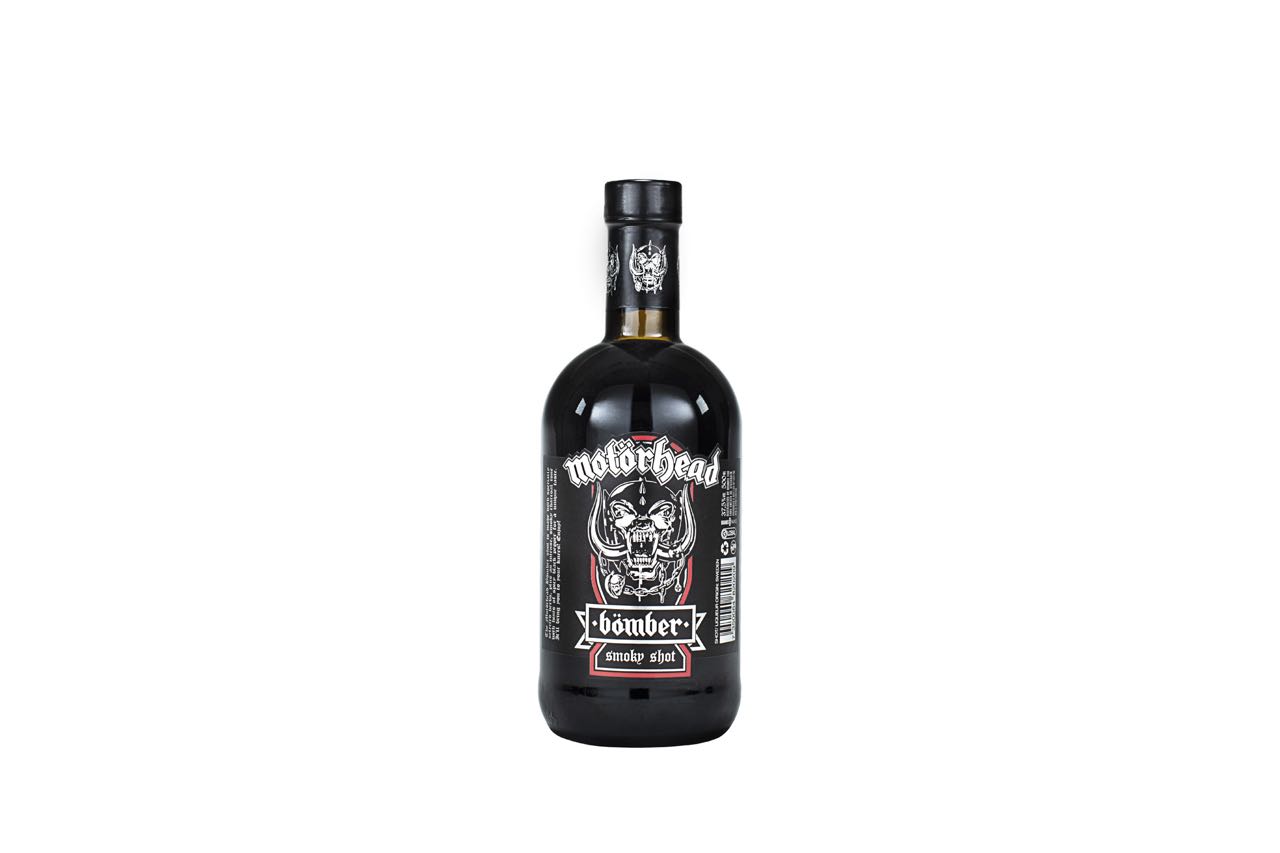 MOTÖRHEAD
Bömber
Smoky Shot
37,5 % ABV
Appearing like a dark rum the Bömber Smoky Shot has a typical warm blooded dark pour. Nicely shining like a herbal shot it however packs an entirely different flavour. Its scent is immediately hitting your nose and is somewhat funky. The sweet tones are subdued by a harsh smoky nose, which gives it this funky scent.
Much like the momentarily hip dark smoky ales, it takes a little time to get used to its scent and taste and being acquainted with these craft beers enables you to develop an appetite for the typical smoky roasted scents and tastes.
Aligning with the craft beers is that typical smoky taste that immediately hits you upon first nip of the liquor. Smoked cherry or rose wood and burned coffee roast are flowing into a spicy finish with peppery aftertaste. The smoky notes stay predominantly present. Slamming down the drink, it is a shot by all means, will reveal an even heavier smoke blast which ends spicy like previously mentioned but also shows a sweet upside. This herbal and liquorice sweetness gives it an intense body and remains present after the smoke settles. Funny enough your taste buds taste the sweet notes while the back of your tongue and your palate are still entangled in the smoky taste and scent.
Still it has me baffled whether I like it or not as the dominance of the smoke tones is very deep and rich. Much to my surprise the liquor evaporates quickly from my bottle hinting a love hate relationship with the Bömber Smoky Shot.

Definitely worth a taste though it needs to be explored to the max. Some will love it, others will hate it…. And I still haven't made up my mind.
—
GOOD TO KNOW:
Official Distributor Spirits For Rock here
WHERE TO BUY?


#motorhead #bomber #smokyshot #lemmy #heavyhangover #headbangerslifestyle #hbls #awayoflife #brandsforfans #spiritsforrock