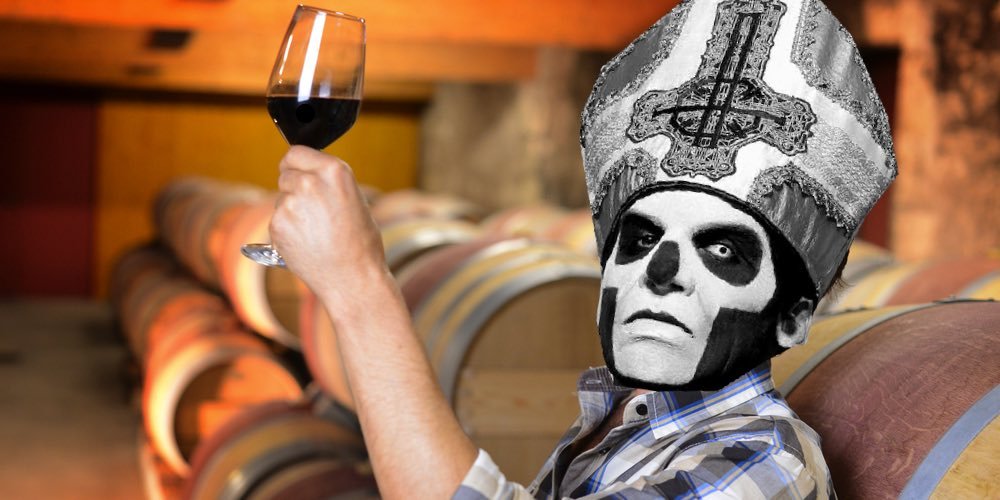 HEAVY HANGOVER
Ghost Wine
Certainly one of the best gimmicks in b(r)and merchandising is pulled by the masters of disguise; Ghost. The band recently released their own wine called Papastrello with Papa Emeritus III stating "It's fermented grapes, not the blood of Christ"…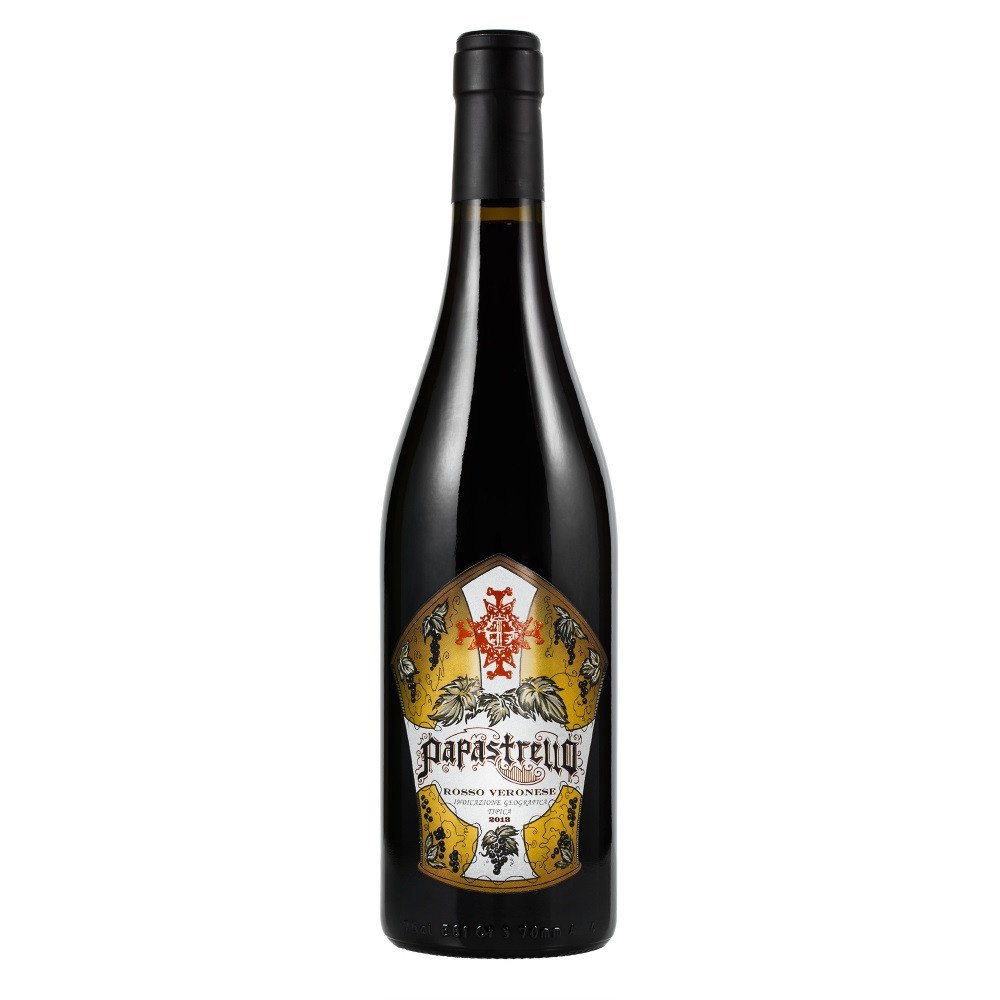 GHOST
Papastrello
Italian Red Wine
13.7% ABV
Unlike many band related merchandised wines, Ghost again blasted outside of the ordinary. Instead of an American or French wine based on classic grapes such as Shiraz, Cabernet Sauvignon or Merlot, the band implemented their praised character and chose for Italian wine. Italy, with Rome's Vatican being the capitol of the Catholic Church, is the perfect soil for Ghost to root their wine. It intervenes the band's mystic and sinister presence with the spiritual empathy of religion perfectly.
Papastrello is a 2013 Rosso de Veronese wine assembled from Corvina and Rondinella grapes, making this an exquisite deep red wine. It is a perfectly balanced Italian wine with supreme tannins and delicate spices that balance out a fruity aroma. Intense scents of ripe cherries and notes of withering flowers create an exquisite aroma that tickles the nose. Waltzing your glass is mandatory for enjoyment.
The body is dark and ruby red, powerful with a rich taste, hailing from the recognizable Rondinella grape. Using a slow fermentation process, this wine has a distinctive light sweetness embedded in the rich body with long lasting persistence. There's a light almond-like bitterness noticeable within the rich tannins.
It is an excellent wine to pour and share with friends around sunset. The strength of this Papastrello will enrich the conversation and there's no need for sweaters. Papastrello is a powerful heart-warming wine, no questions asked.
The label states this wine goes well with roast red meat, pasta and aged cheese. Papa Emeritus III also states it is an excellent wine which goes equally well with most rituals, wicker burning and other pagan rituals. Again; Emeritus and his Ghouls add a little fuel to the polemic fire. Enjoying it while `He Is' or the new `Popestar' EP blasts from your speakers is advisable.

I dare to say this Papastrello is one of the best wines in band and brand merchandising. This is a keeper!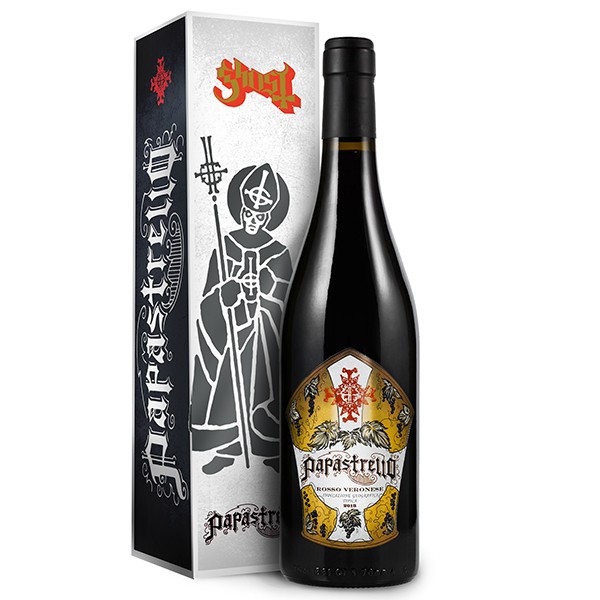 Giftpack
—