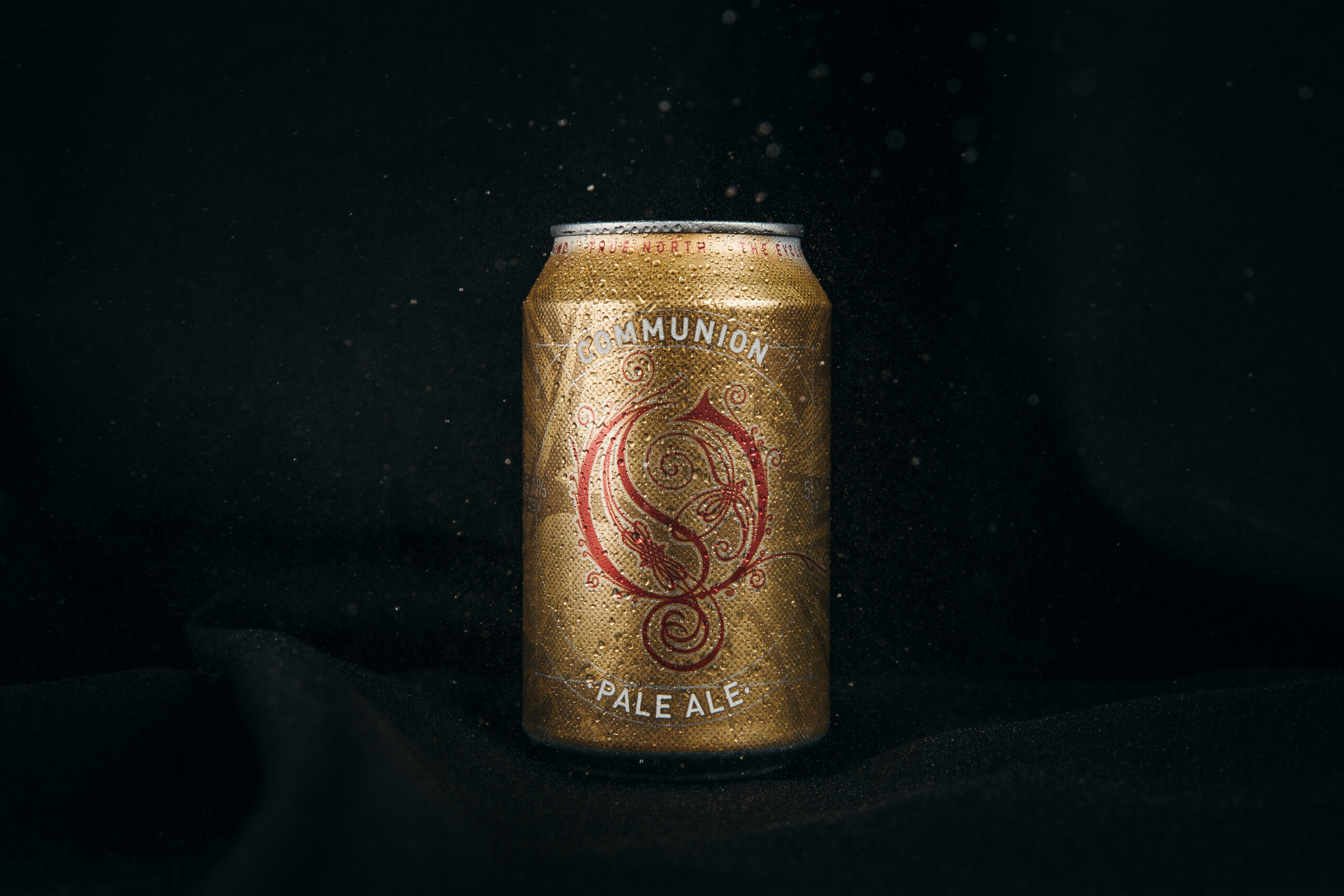 HEAVY HANGOVER
Craftbeer-Opeth
Man was I withheld in opening this 25th anniversary Opeth Stout. As a beer connoisseur I try to keep my collection intact, with aging beers gaining more momentum in my cellar. True; lagering your beers always has a percentage of gamble in it, with the flavour going from good to bad as if you fold open a damp and wet newspaper, it's worth the risk. I always keep in mind the outcome of such wonders, like Hertog Jan's Grand Prestige, the critically acclaimed Orval and Westvleteren, as well as most dark strong beers and tripels. The burned malts and barley for instance, slender and blend into the rich pallets of tones. It all adds up with a Grand Prestige after 6 years of storage revealing a taste similar to the best port wines in the field. Hints of caramel and wine embedded in the supreme taste of these rich strong beers, something I intended to create with the somewhat harsh stouts as well. My first project displayed less development and the strong bitter of the Stout retained its dominance in the aftermath and mouth feel of the beer. Yes it withered slightly and balanced out excellent, but the impact was to minimal to maintain my lagering. Thus I opened my Opeth!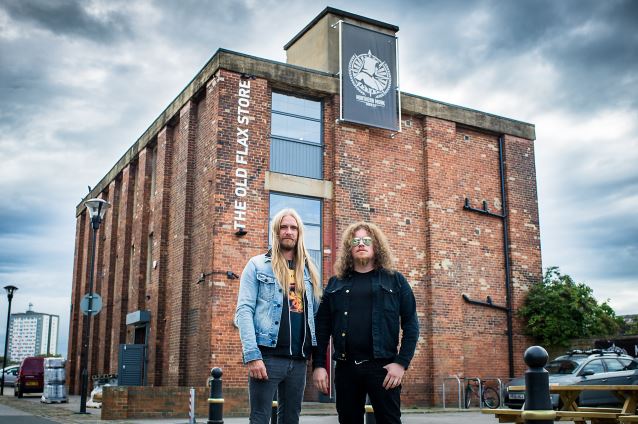 OPETH XXV Anniversary
Imperial Stout
Limited to 1700 bottles
9.2 % ABV
The 2015 collaboration of Northern Monk Brew Co. with the Swedes was laid to rest in my cellar awaiting its opening. While sunset is turning our overhead sky deep red, the mood set of the evening is growing in its intensity. I'm ready to slay this malt roast beast with candles burning, spreading it's flickering light upon my walls and ceiling.

Upon pour it displays the typical trademarks of Stout: deep pitch-black body much like Opeth's dark music, and a foamy brown head. Aroma of the beer is heavy and reveals hints of vanilla and chocolate over a heavy alcoholic nose.
Thick as crust this beast is full bodied and wonderfully balances out upon first sif. The mentioned alcoholic nose isn't dominant in taste, likely to be covered by the citric sour palate. The burnt notes have settled in the mandatory tar-taste of Stout's in general, but reveal liquorice and remotely some dark chocolate. The finish of taste slowly blooms in sweetness making it rather unusual, but perfectly lining up with the progressive musical intensions of the name-giving band in this matter.
Speaking of Opeth: the bottle is drop dead gorgeous and fits the bands gloomy dark sound perfectly. Tastefully stained glass with gold signet dipped cork. This is one to keep on my shelves, even being emptied.
`Blackwater Park' spinning for mood set and it aligns perfectly, the heaviness and richness of the music coinciding with the warmth and roasted tones of the barley. The rich palate is as wide as the musical diversity of Akerfeldt's piercing vocals and the malevolent driving riffs. A match made in heaven folks!
And yeah: any Russian Imperial Stout or Oatmeal Stout will ignite the sparks to get this progressively dark driven engine flying. Stout and Opeth….

Aside the strictly limited Stout hailing from Northern Monk Brew Co., there's also an Opeth Pale Ale on the market which is more accessible financially as well as in taste. The beer was released in April of 2016 and is (to my knowledge) still in production and can be purchased at most specialized stores throughout Europe.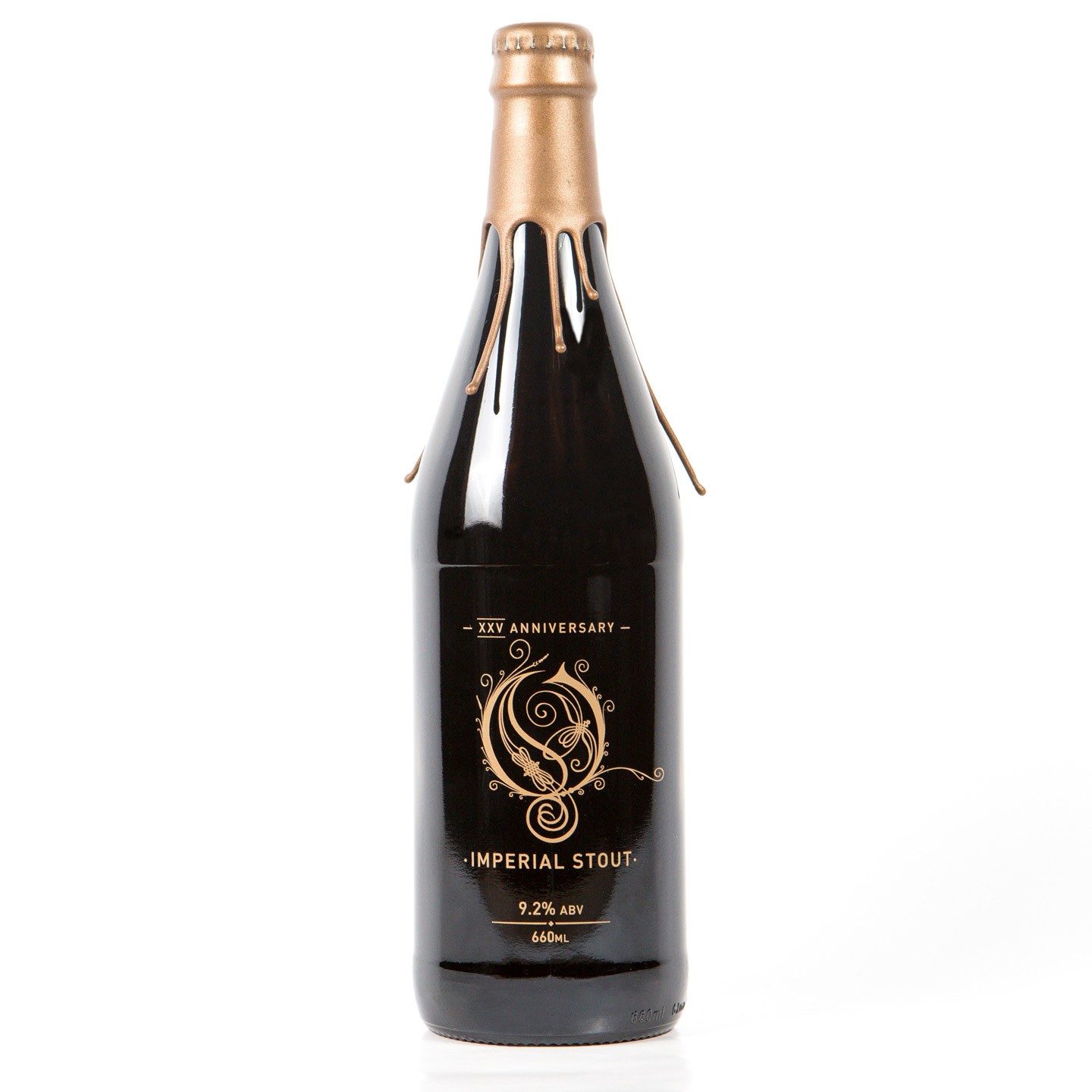 OPETH Communion
Pale Ale
5.1 % ABV
Unexpectedly Communion can be classified as American Pale Ale rather than an English style Pale Ale. The intensity of taste combined with the rich bittersweet flowery aroma is finger licking good, much like the Pale Ale blends from the US. Sierra Nevada IPA comes to mind when Communion is poured.

A rich nose filling aroma hits you on the spot and makes my mouth water. In terms of colour the Ale is orange copper with a light haze. Sunshine strikes, much unlike the dark drenched musical exercises of Opeth themselves. That being said, the music suits the Stout better than this Pale Ale, even though this directly refers to the `Pale Communion' album. But let's enjoy the fruits of this labour over the music – beer pairing.

When it comes to my beers I usually dislike the canned versions even though with IPA's it doesn't harm taste all too much. Communion comes in cans and with its low carbonation it isn't pressurized to the max. The head is bright, little off white and reveals the sweet aromas of grapefruit and citrus mandatory for an American style IPA. The nose drenched in the full fruity aromas adds to the taste of tingling hops. Malty and yeasty notes, nice hoppy and with exquisitely blended passion fruits into the medium weighted body, this Pale Ale is certainly a great addition to my collection. A moderate bitterness tops it off exquisitely and the extended grassy hop aftertaste and dry mouth feel remain present long after.

The Communion Pale Ale can also be ordered in a 3-piece howler edition, perfect to add to your collection of Opeth memorabilia as well as the beergeek's collection of Ales.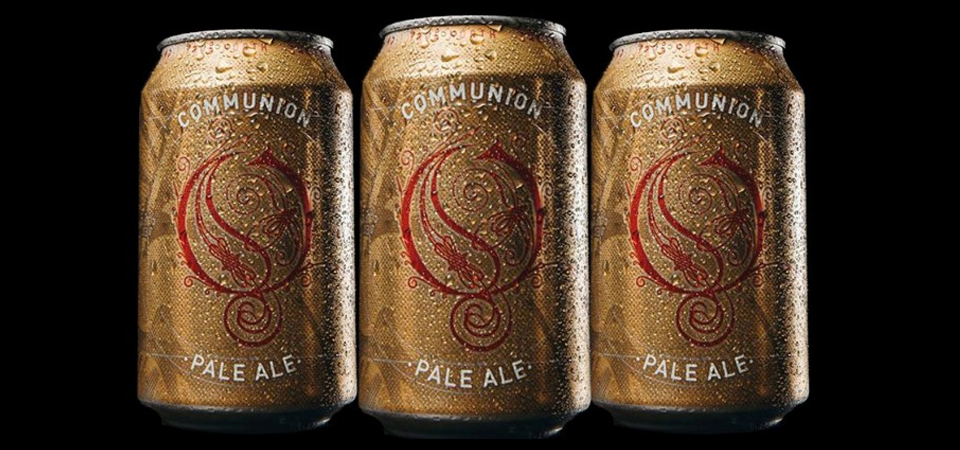 —