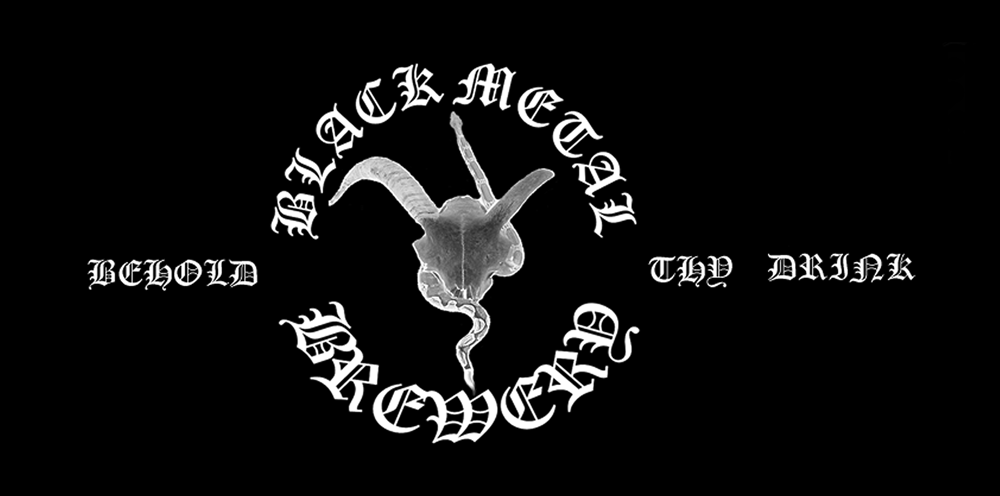 HEAVY HANGOVER
Black Metal Brewery
With craft beer slowly generating more and more interest worldwide, we see an increasing attention from inside the rock community. Festivals also embraced the diversity of beers appealing to the fans of rock. Several of this year's festival grounds featured a craft beer bar attracting flocking metal heads and rockers. Craft beers simply add up to the joy of celebration, add up to the overall experience of a festival and music in general. With craft beer brands expanding reach towards music we already spotlighted a few collaborations beers like Trooper Ale and Opeth's excellent brews. It's only a few I have reviewed yet, and more will come. In this column however I want to focus on an entirely different link of metal music and craft beer: Edinburgh's BLACK METAL BREWERY!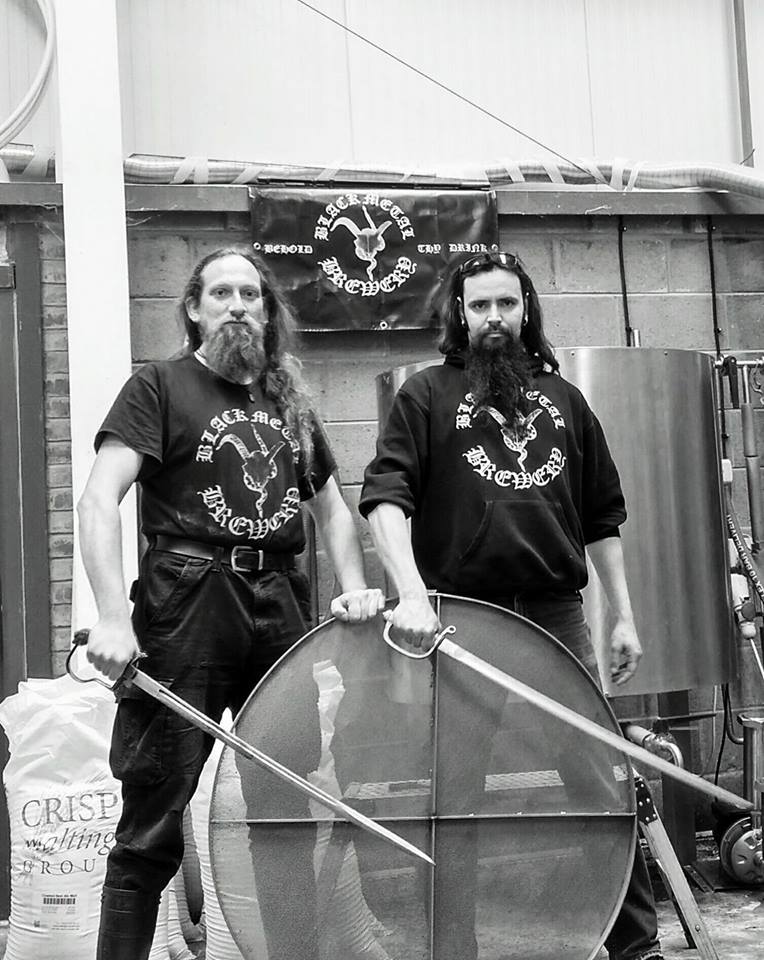 (Photo taken from Black Metal Brewery Facebook)

Unlike most craft beer breweries, Black Metal Brewery is the living proof of the inseparability of heavy metal music and craft beer, as they state on their homepage. "So-called "extreme metal" calls for appropriate beers". A phrase engraved in my head since I stumbled onto their excellent brews. No less than seven exquisite (strong flavoured) beers have sprouted from their brewery of which I review the 2 I have recently obtained on my journey through France.

YGGDRASIL
Dry Hopped Pale Ale
6,6 % ABV
Black Metal's Yggdrasil is a dry hopped Pale Ale with Amarillo Hops. It pours a clear golden orange body with nice white head. The aroma of this Pale Ale is wonderful with rich citrus and fruity flavours, like apricot and peach. Poured cold it tightens its perfume and the fruity notes make way for a floral scent with little spicy notes. Personally, the cold serving did more justice to the aroma, but slightly smothered the taste palette, without killing it. Served both ways it displayed two slightly varied styles with the Amarillo creating the sweet finish I expected. Sweet to semi sweet with nice refreshing hints of tropical crisp fruits combined with Galia Melon and nice low bitterness. The low carbonation helps the rich fruitiness and Yggdrasil gains a sweet momentum. Cold serving disables the sweet body to flourish and helps the bitterness, making it an excellent refreshing beer to enjoy in the full sun. Not an IPA one expects from Black Metal brewers, but certainly a beer to enjoy due to its lavish golden twinkle. It's refreshing and doesn't fade easily.
Linking it with music I would opt for a technical metal band like Toxik's `Think This'. The melodic perfection and the thrashy speed metal extravaganza delivered by Josh Christian and his band is excellent background music for this IPA.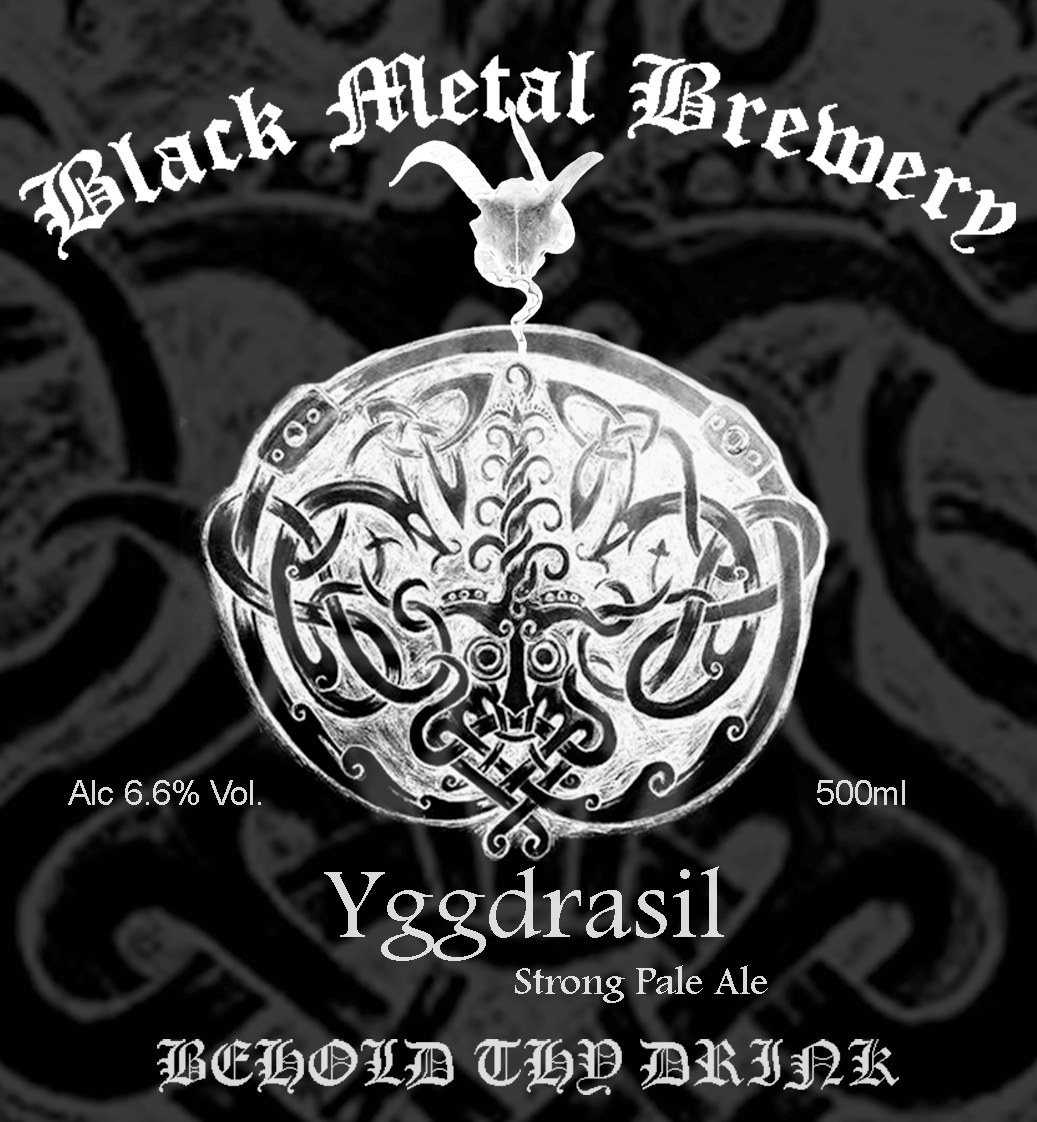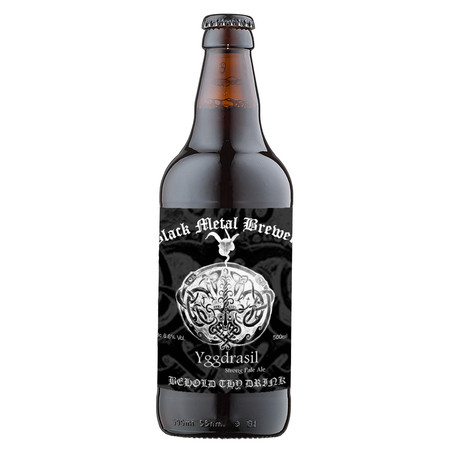 JOTUNBLOD
Oatmeal Rye Stout
8.1 % ABV
This oatmeal Rye Stout is an entirely different taste exploration.
An overwhelming and rich perfume hails swirls from the think creamy head. Vanilla and chocolate tickle the senses. An alcohol fused body with hints of corn, malt and liquorish balancing out the dark tones of the red-ish black body. The body of this Jotunblod Stout is an exquisitely rounded powerhouse with swirling flavours. Complex yet delicate the opening shot me out of balance as one is always clinging to the benchmark of Stout. The chocolate perfume transferred into a deep dark chocolate taste reminiscent to the Cote d'Or Chocotoff toffee. Rich dark chocolate with a caramelic undertone that blends perfectly with the rich coffee taste of Jotunblod. Little spicy edge adds to the roasted action set in motion with the low carbonation. The roasted malts give it enough bite to withstand the fresh sourness and slightly bitter astringent finish towards the end. The long duration of taste adds up to the pleasure of this stout.
Not a game changer, but certainly one that is very enjoyable especially when enjoyed with… say… Solitude Aeturnus' `Alone' or Candlemass playing, or an extremer kicker from the black metal genre.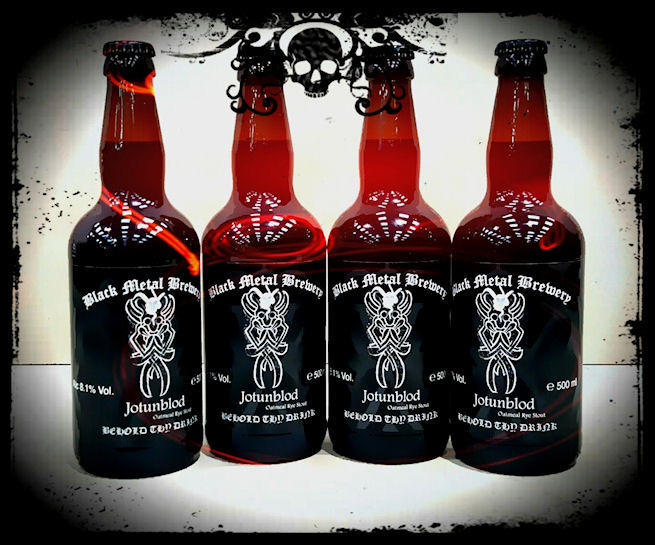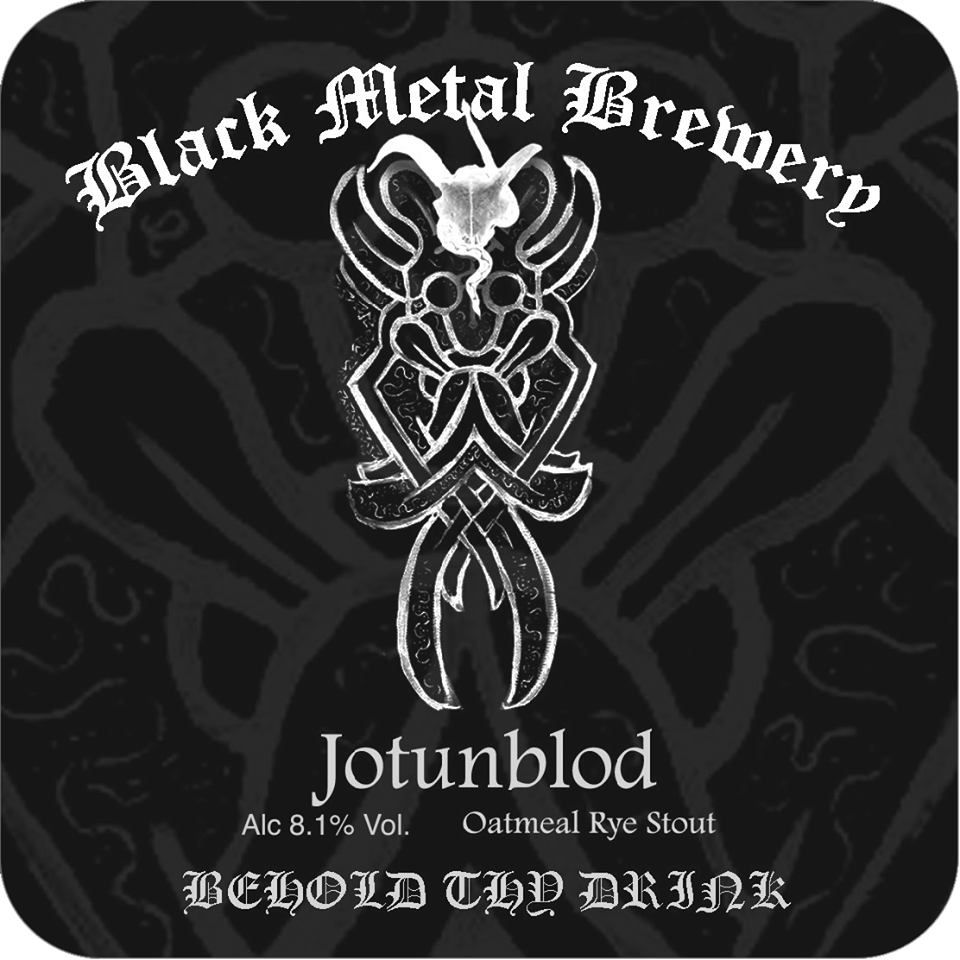 My taste was instantly triggered and I will hunt down the other beers from the brewery. By reaching out to the brewery I did however get in touch with the enthusiasts themselves and a short questionnaire will follow soon.
—
Follow Black Metal Brewery on Facebook and visit the Website here