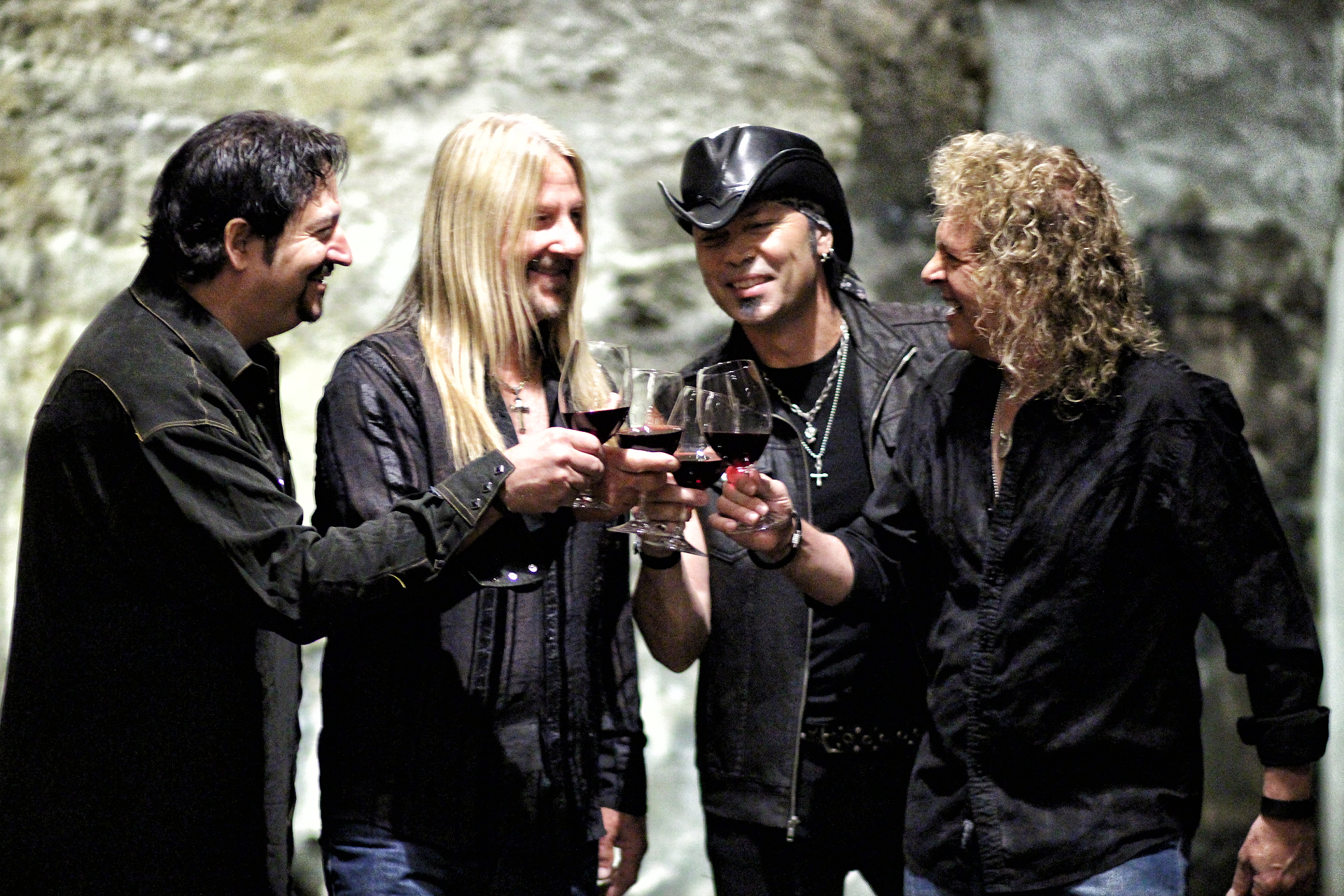 HEAVY HANGOVER
Meniketti Wines
Behind the bottle there's a story…. Amidst the constant cycle of recording and touring globally, the Meniketti's found time to throw themselves onto one of their biggest hobbies aside music: wine.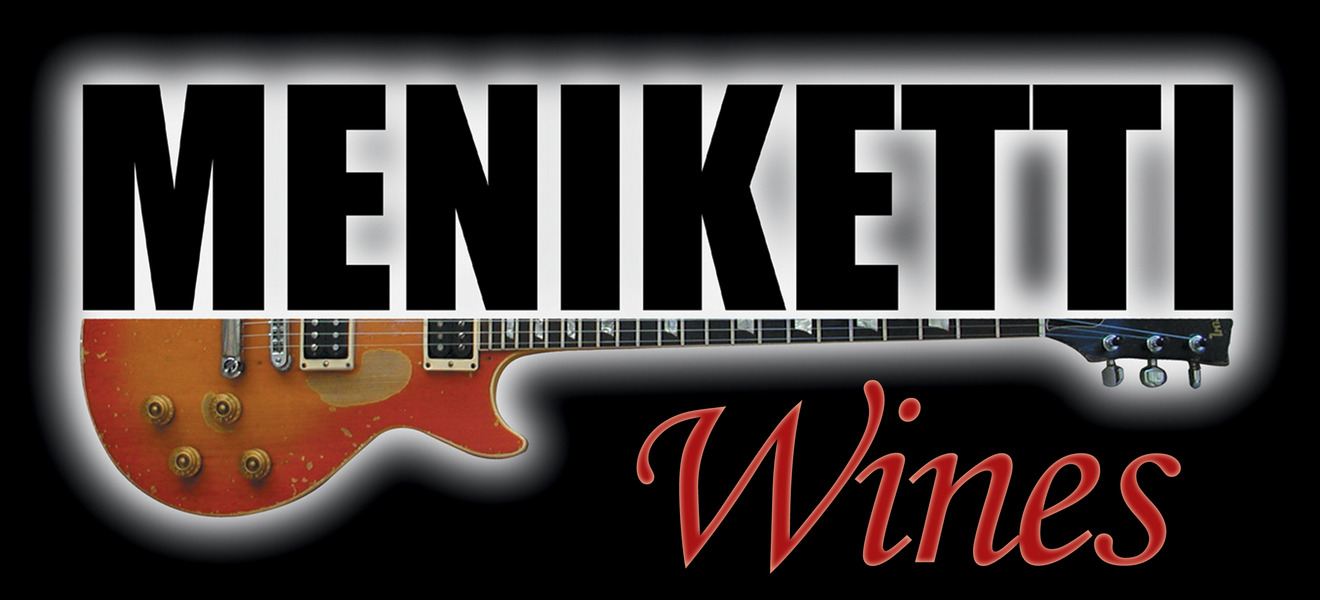 Being dared to launch their own brand, Jill and her husband, Y&T founder and guitar player Dave Meniketti, did not hesitate for a second; the happily married California residents fused dreams with love and bottled them under the Meniketti Wines banner. They team up with the better than best Californian assemblers and every bottle gets a distinctive name from one of Y&T's classic tracks. The result is an impressive line of wines fluctuating in style as the Meniketti 's handpick their grapes and vineyards. Impressive is their keen eye for perfection as both wines I tasted simply were astonishing examples in the top segment of my all time favourites

Forever 2013 can easily go head to head with my recently opened Chateau Belgrave 2005. Exquisite bouquets and delightful mouth feel added to an enjoyable evening. The star struck perfection of Dave's Y&T is enlognered in lively wines with the same power and passion. Music as tasty as wine, or wine as tasteful as Y&T's best songs…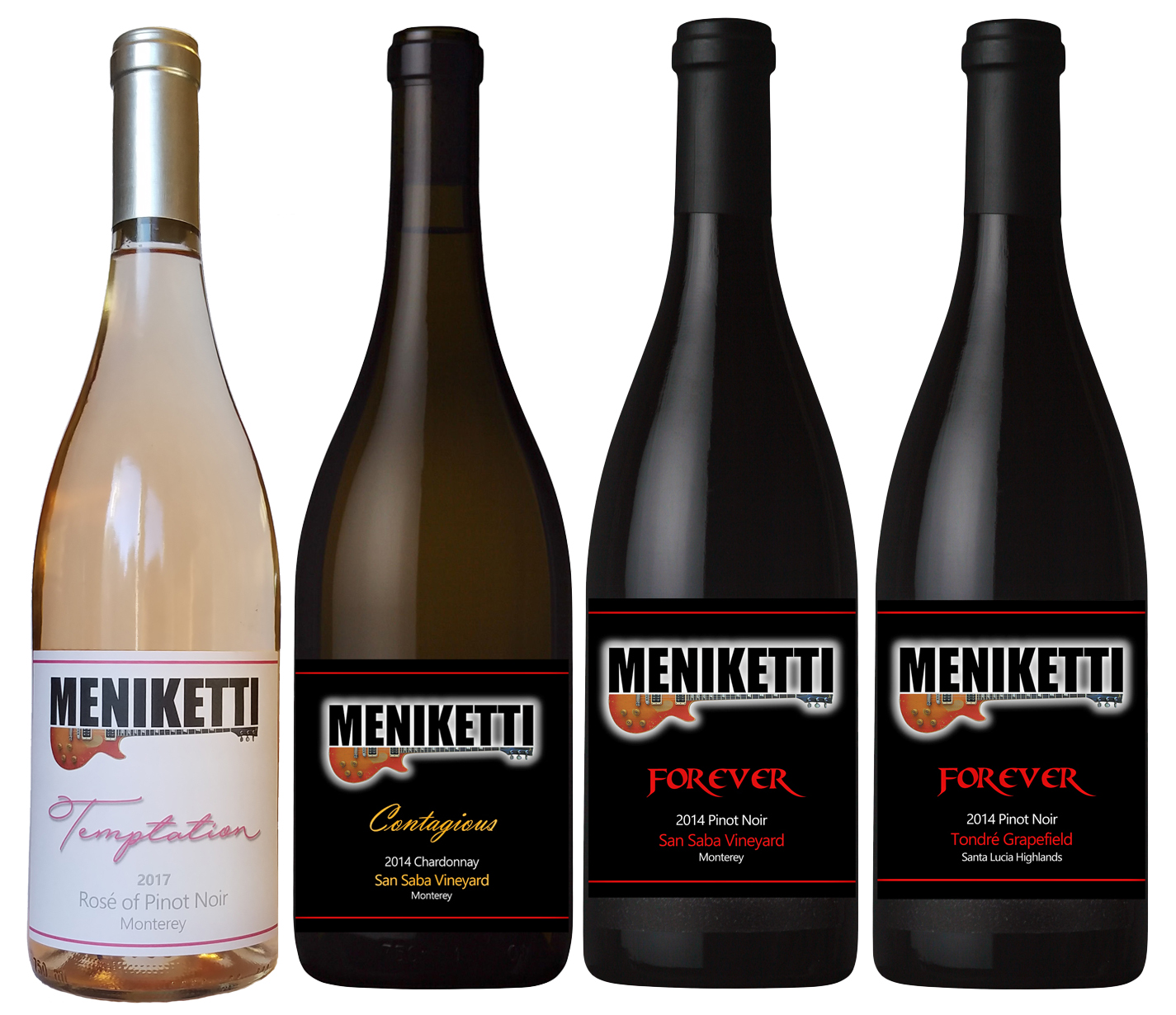 CONTAGIOUS
CALIFORNIA CHARDONNAY
14.5 % ABV
As I'm more into red wine than white, I was rather sceptic to attack this Chardonnay. This 2014 Contagious hails from San Saba Winery in Monterey California, the vineyard and Meniketti Wines started a collaboration that appears to be long lasting.
Contagious is a crisp and sizzling chardonnay that aged for 12 months on 25% French oak barrels.
It's a typical California Chardonnay with fruity flavours rather than the crisply mineral versions hailing from France. Contagious is medium bodied with hints of pear, some peach and a light hint of melon. In the distance there's some tropical fruit that come to mind but only vaguely, much to my appreciation. What I do like in this particular Chardonnay is the remotely present fermentation that I like so much in the praised Monbazillac wine. It's present, well balanced with the fruity aroma and taste. Also very appealing is the greasy thick structure that lines up perfectly with the buttery mouth feeling Contagious has. Served cold this wine will fire up any garden party!

As Meniketti chose to name it after the raging track from the album with the same name, who am I to judge. But with this chardonnay pouring as summer in your glass, ,,Summertime Girls" did come to mind.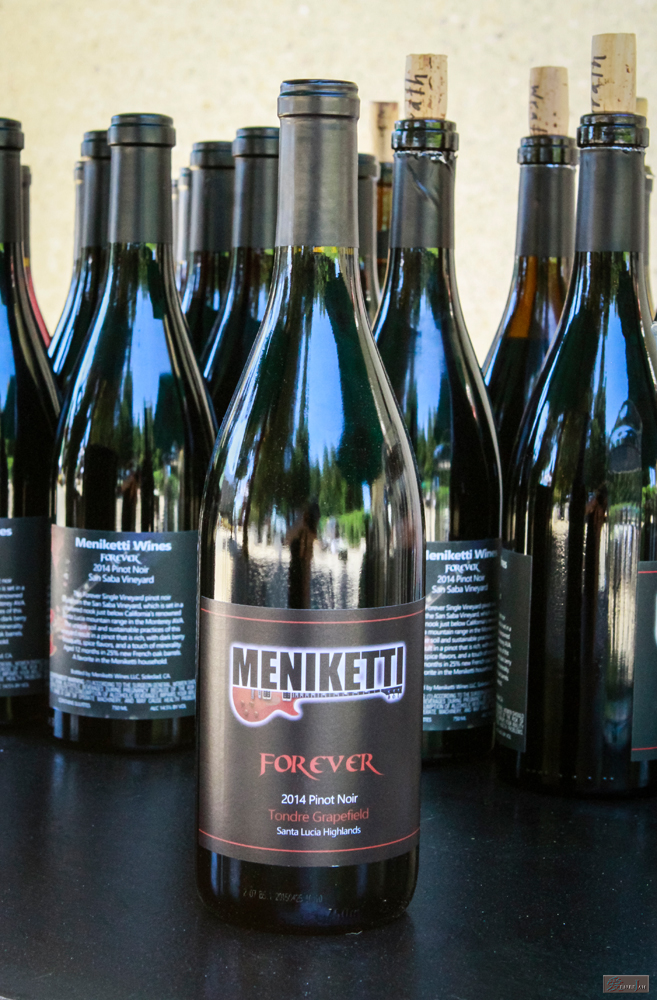 FOREVER 2013
PINOT NOIR
14,2% ABV
When I'm sipping wine, I tend to lean to Pinot Noir as one of my favourite grapes. The Pinot Noir is difficult to cultivate and transform into wine and therefor needs full attention throughout cultivation and harvest. As the clusters of the grape are tightly packed, the grape is susceptible to viticulture hazards, especially since Pinot Noir is particularly thin-skinned. This thin skin also lends Pinot Noir wines it distinctive red colour and lighter tannins in its taste. Pinot Noir wines are exquisite in taste and tend to embody more red fruit like cherries and raspberries, while aging in complexity.

Forever 2013 Pinot Noir was assembled by Bill Brosseau in collaboration with Meniketti and Testarossa Winery. As the wine has aged for 10 months in French Oak Barrels, Forever has a full flavoured body with hints of pomegranate and cherry. A light vanilla tone perfectly blends with the red fruit and aging for 5 years anteed up to the complexity of the wine. I once learned that a great wine is clear of a boozy nose and taste, this Meniketti Pinot Noir is a great one per se. The light tannins have withered gracefully and add up to the velvet aftertaste and mouth feel of this fine wine. Meniketti's Forever is as smooth and romantic as the rock ballad. Star spangled as the pitch-black velvet sky over my head in the summer time it hints perfection and had me humming ,,Don't be Afraid of the Dark" rather than ,,Forever". Likely, that hails from an emotional outpour with the last true sparkling star of Y&T being Mr. Meniketti himself. Excellent tasting wine in the higher segement. Santé!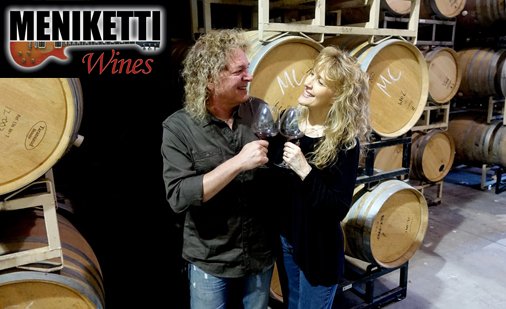 Now with Forever 2013 tasted I dove into the Meniketti wines website to find that this particular Pinot Noir is no longer in production. 2014 Launched 2 distinctive versions from 2 different vineyards that I have not yet tasted.
It also shows the way Meniketti Wines operates and dares to embark onto new terrain in order to tickle the senses. As they thrive to maintain an exquisite status and stand out in perfection, Jill and Dave switch vineyards and appellations to align with their superior quality.

We have reached out to Jill and Dave to get the full story and they have replied to set up a date to discuss their dream come true. To be continued….
—
You can order Meniketti wines here