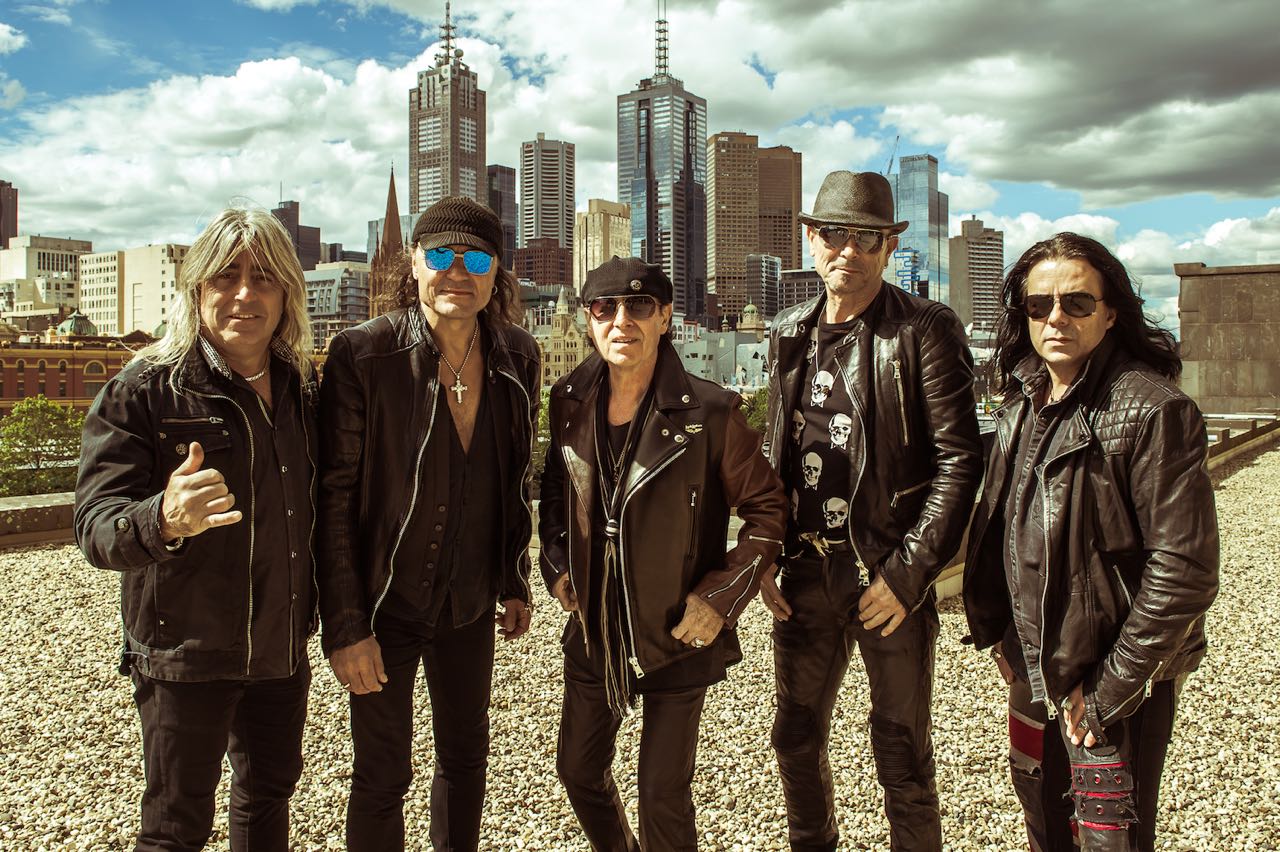 HEAVY HANGOVER
Scorpions Whisky
It has been shelved for weeks without me touching it. Even though I was looking forward to this tasting, I managed to steer clear from the dangers of emptying the bottle over the course of the Holidays. With the Brands For Fans interview with Sari completed, and Christmas drawing near at the time, I hooked up with Mr. Rudolf Schenker himself for his take on the launch and assembly. An exclusive interview and a chance, to dive into more than just the liquor and process itself. Small talk about past and present, and insight on the collaboration between Mackmyra & Brands For Fans, and the band. From their love for Chivas, all the way to Mikkey Dee and the new found chemistry. Things seem to fall into place. With Rudolf's appraisal for their new whisky tempting me, I finally made the dive into my cabinet to dig up my bottle of Rock 'n Roll Star Single Malt Whisky.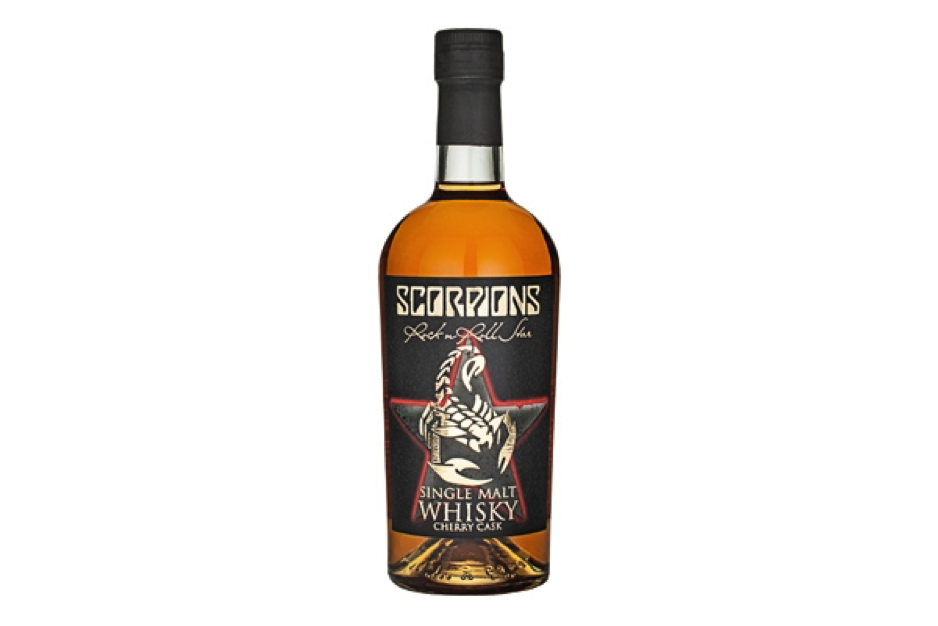 SCORPIONS
Rock 'n Roll Star Single Malt Whisky (Cherry Cask)
Single Malt Scotch
40% ABV
It is love at first sight.
The golden whirl of the Single Malt in the bottle emphasizes the band's trademark Scorpion sign. The pointy and sharp claws pawing towards you, in its slick design first seen in their 2004 "Unbreakable" album, does justice to the eradicate presentation of its label design. The pitch-black background with the Rock 'n Roll Star and its red shading enhances the grandeur and the bottle. Blended together it is a black and gold marriage of sublime design. Strike one for its presentation! Pouring into my glass the whisky dances in the light. It could have been any clean distilled single malt, but that would be far to easy. Like Rudolf stated distinctly: In order to carry the Scorpions' trademark and name it had to match their high demands and also had to carry something distinguished and typical German. This demanded influence implemented was a second aging in German Cherry Wine casks. Marrying in American Bourbon [white] Oak casks for it's initial maturation, it was a welcomed second aging that was mandatory to make this Single Malt stand out and deserve the band's approbation. Mackmyra's master distiller Angela D'Orazio assembled and intense maturation that is both, delicate as well as intense.
Instead of the usual heaviness of Mackmyra's Whisky's, mostly in the range of 46.1% and up, D'Ozario wisely chose to distil to 40%, and lower the threshold for fans of the band, new to Single Malt Whisky. The liquor does evolve with a subtle sherry nose with distinct vanilla sweetness. I add one drop of spring water to open the palette, which now makes the vanilla more present and transfers to butterscotch sweet. It also brings up the alcoholic scent more intensely, pretty unexpected. The Oak Aging reveals its more typical wood spices and hints of nuts, like pecan, but remotely. The taste pleasantly differs [slightly] from the nose. Light Cherry notes and dark fruit, making it fresher and lighter overall, more crisp. A little spicy at first taste, pleasantly fading on your tongue. It balances out the Oak aging's taste of roasted nuts and spices blend with dried fruits. But it really is the berry sweetness that makes this easier accessible as a Single Malt Whisky. More crisp and vivid, with a nice aftertaste of honey.
This Scorpions Rock 'n Roll Star Single Malt Whisky is definitely appealing.
Not only with its hardrock styled and distinguished appearance, but also its accessibility. The taste is refined and delicate and less harsh than average, which is likely to attract a broader audience. Fans new to Single Malts are likely to appreciate the delicacy and the whisky's kind taste and after taste. They will be introduced to a new taste and lifestyle aligning with their devotion for the band. It is subtle, but not to light weighted, very likely appealing to Whisky collectors and aficionados worldwide. Though their threshold might get in the way demanding a more complex nose and taste for its value. Priced in the range of 60 euro's, Rock 'n Roll Star is rather high priced.

Value for its money?
Well, I say: Yes… with little hesitation. And believe me; there's also a lot of overpriced whisky out there that can't compete with this collaboration. It is most certainly worth checking out, and its appearance definitely makes up for the extra buck spent. So, get stung!

Where to buy?
Netherlands here
UK & USA here
Germany & European mainland here
More info on Brands For Fans here
Header Photo by Ian Laidlaw