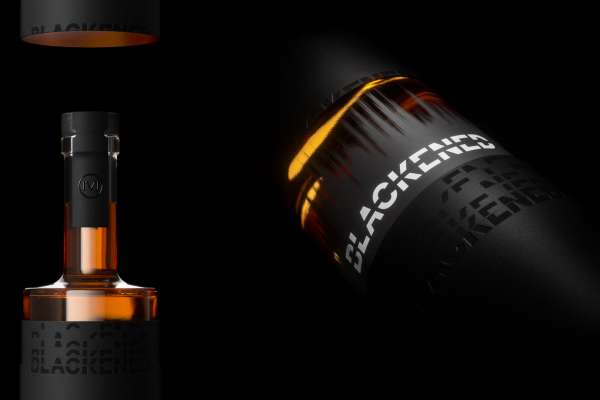 HEAVY HANGOVER WITH METALLICA
Blackened Whiskey-The taste of Black Noise
It landed in my lap recently, after remaining obscure for over a year. The turn of 2018 marked a goodbye from a squad that exposed me to some of KY's finest. From Bourbons to craft beers, and from fellowship to team being. It was all there. The bottle passed down never reached me in those days, but we finally united a couple of weeks ago. Much to my surprise it was a bottle of which the release passed silently on my end but the story intrigued. The collaboration between former Maker's Mark master distiller Dave Pickerell and Heavy Metal's biggest name Metallica added some nice notes in its development. Pickerell who was later celebrated for his blends with renowned WhistlePig distillery received the request from the band to brew up a blend exposed to what made the band so dominant: Sound!
Pickerell, who unfortunately passed away in late 2018, managed to bring together the typical ingredients of a metal gig in this provoking rich (but edgy) whiskey. With the genre specific powerful sound injected by a process they now call Black Noise enhancement, the whiskey should get a heavy metal finish.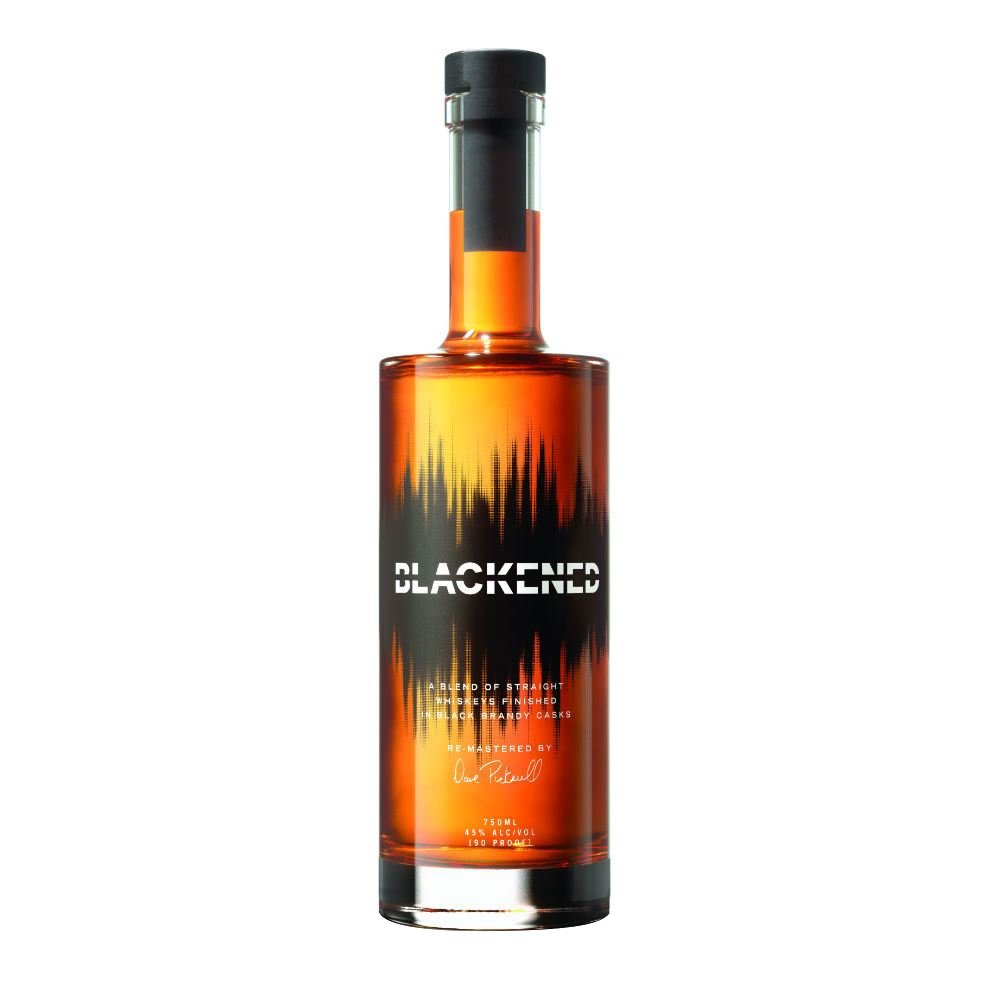 Metallica's Blackened Whiskey
Black Brandy Cask
45 % ABV
The presentation of the bottle is tight and sober. The logo of the whiskey surrounded by black soundwaves does match the overall appeal of the slim bottle. Little to no information other than the addition of Pickerell's signature and the (liner) note "a blend of straight whiskeys finished in Black Brandy casks" adds to the sober but slick styling.
Blended from an array of American whiskeys, which remain unmentioned, Blackened is a young blend with piercing heavy nose that needs some time to get acquainted with. Its nose is pretty heavy and settles nicely with a popcorn malty welling scent. Waltzing the glass it slowly opens the specific Rye finishes, but like I said; no mentions or specifics of used recourses to be found. Brandy notes provide the more complex edge of the spirit and its oak finish rounds off nicely.
The scent fits the profile of the overall taste that flourishes with a swirl of citrus and honey notes accompanied by dominant spices from the Rye blend and brandy cask finish. It's a complex palate that reveals presence of dark fruits, cinnamon and oak notes slowly. A drop of water or a small cube of ice elevates subtle notes and scents. More caramel and honey waves crashing on the tongue and remotely I taste sweeter notes like apricot. The after taste is enduring with butterscotch and a somewhat metallic tongue feel. The alcohol is dominantly present and it takes some sips to deepen the experience.
The robust and heavy taste of the whiskey is affected by the addition of a slice of orange, making it fuse with the heavy scent and taste. The generic edge blends perfectly with the citrus notes and sweet orange, making the whiskey deeper in experience. Especially notes of black pepper and more spices make it worthwhile. Though it is not my preferred way of slamming down any whiskey or Bourbon, it does add up with Blackened.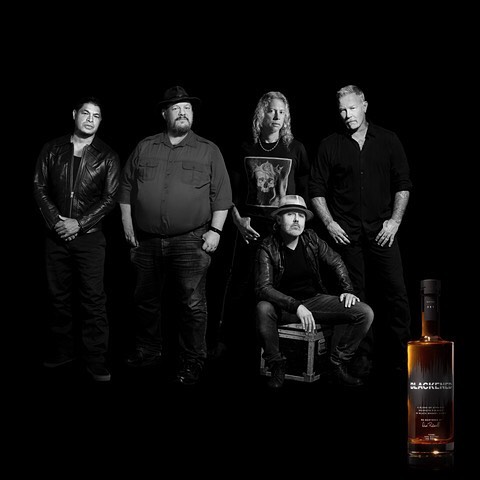 Now I tried to scribble down my tasting notes while playing ,,Blackened" and some more titles from the black album before switching. In all honesty, the music from `Master of Puppets' suits the experience and with `Kill 'em All' it reached its climax. By the time I reached ,,Whiplash" blasting I had to curb my enthusiasm and stopped refilling.
Blackened is a good and solid release that fuses the heavy metal piercing solos and loud driving riffs together with this unsubtle taste experience. I'm not sure if this is caused by the musical enhancement (who am I to question the late Pickerell?) of the whiskey or the young blend, but it certainly gels well with Metallica's status and music. Intended or not, Blackened isn't a whiskey for the faint hearted and definitely not the easiest to access. With the price tag in Europe being high, I also consider it not a real value for money whiskey.

But hey, with Pickerell up in the heavens, I cherish this bottle as a collector's item.
—
MORE INFO:
Blackened American Whiskey Facebook here
Blackened American Whiskey Website here


#metalllica #blackened #headbangerslifestyle #hbls #awayoflife #heavyhangover #whiskey