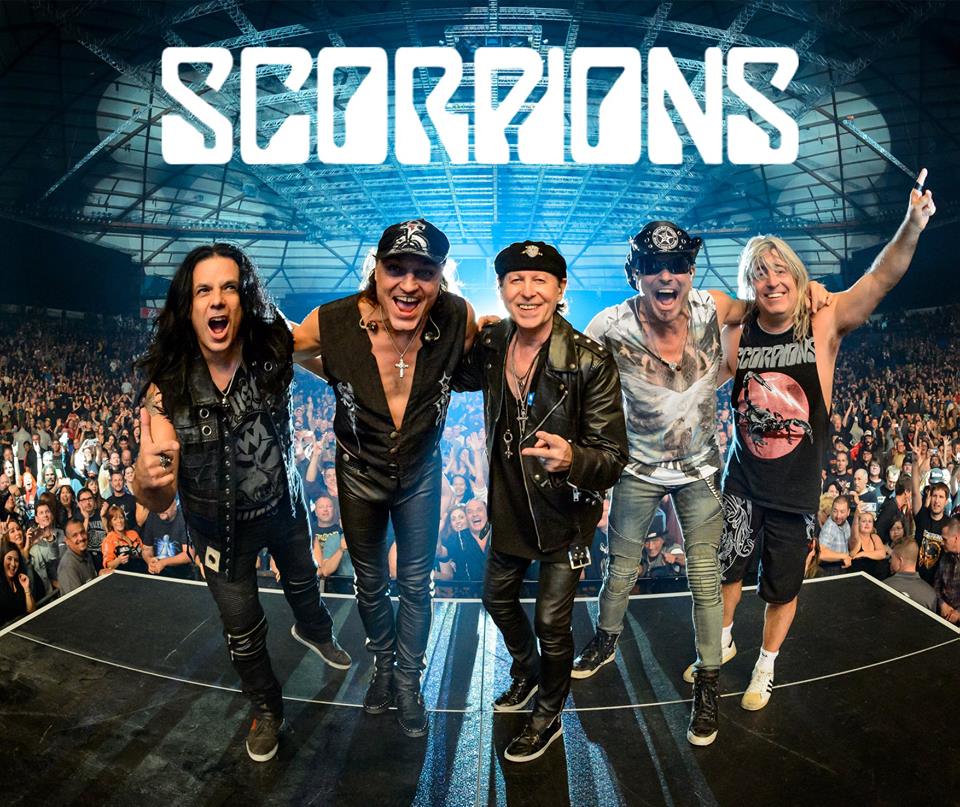 PRESS RELEASE-SCORPIONS LAUNCH THEIR FIRST WHISKY!
Scorpions Celebrate Their German Roots In Brand New Whisky!
German heavy rock legends Scorpions continue to make waves, teaming up with Swedish top distillers Mackmyra to release groundbreaking whisky, adding a distinct and original German twist to the drink.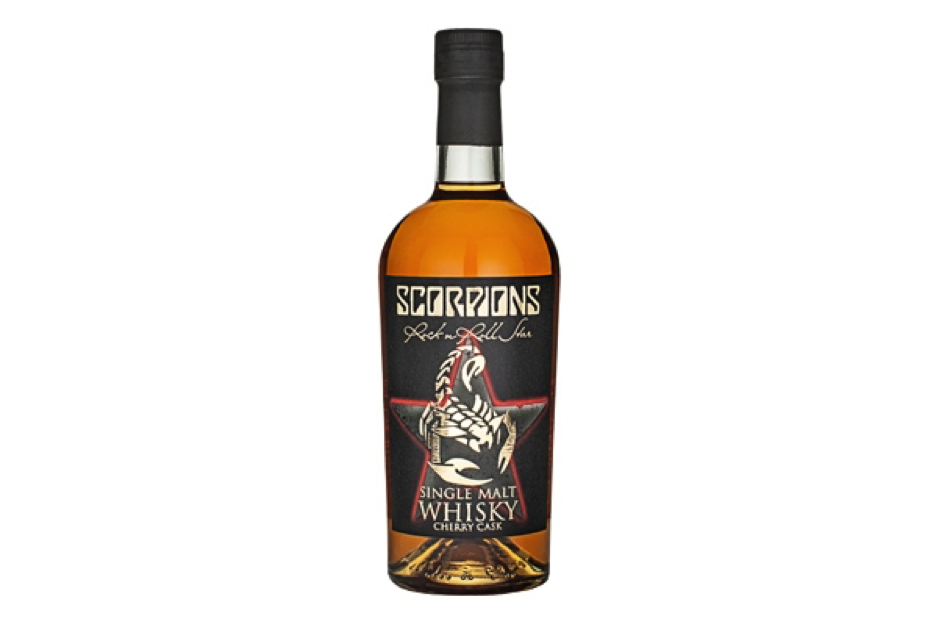 +++ PRESS RELEASE +++

The affectionate relationship between Scorpions and their Swedish audience is not only manifested with the addition of Gothenburg-based drummer Mikkey Dee a couple of years ago; with the release of Scorpions Rock´n Roll Star Single Malt Whisky Cherry Cask, the German-Swedish love affair is taken to the next level.

Matured in American ex-bourbon barrels as well as former Oloroso sherry casks, but with an additional finish in German sweet cherry wine casks, the meeting between German wood-influences and Swedish whisky-craft could not have had a better end result. While maturing spirits in casks that have held sherry, port wine or madeira wine is relatively common in the world of malt whisky, the use of the German ex-sweet cherry casks is guaranteed to pique the interest of the whisky aficionados. The added cherry sweetness to the character complements the vanilla of the ex-bourbon casks and the nutty buttery flavours of the sherry casks beautifully.

The band themselves are thrilled to see the whisky finally be released, and commented:
"Finally, we have our own Scorpions Whisky ready to be released …. we love it ! This particular whisky gets to its perfect maturity in extraordinary German sweet cherry wine casks. We hope you all enjoy it …. let's Rock the Night and Taste the Sting!!!"

Angela D'Orazio, master distiller at Mackmyra said: "Lovely guys to work with! Klaus, Rudolf, Matthias, Mickey and Pawel were very nice and interested in the process. I think we managed to get a smooth whisky with a lovely aroma of fruity vanillas from the bourbon casks, soft buttery tones from the oloroso sherry casks as well as a sweeter touch from the cherry casks. The fact that we got a finish of both cherry and sherry gave the whisky a perfect balance."

Sari H Wilholm from Brands For Fans said: "To be able to work with an iconic band like Scorpions has been a blast. They have a classic catalogue of music, to say the least, and we're really excited to be a part of building a, hopefully, equally iconic catalogue of drinks with the band!"

About Scorpions Rock´n Roll Star Single Malt Whisky Cherry Cask
When the good times roll, the timing is perfect for Scorpions Rock n Roll Star Single Malt Whisky Cherry Cask. Matured in ex-bourbon barrels and finished in German cherry wine and Spanish Montilla Oloroso sherry casks, the odds are you'll love this whisky at first sting. Scorpions Rock n Roll Star whisky provides a delicious aroma of fruity vanilla from the ex-bourbon barrels, rich notes of dried fruit and toasted nuts from the oloroso barrels, and a pleasant delicate sweet touch of cherry cask gives this whisky a perfect balance.
Facts: Price: 599 Sek (59 Euro)
Producer: Mackmyra Svensk Whisky
Master Blender: Angela D'Orazio
Distributor: Brands For Fans Sweden AB
Alcohol: 40.0%
Origin: Sweden
About Scorpions:
Formed in Hanover in 1965 by charismatic guitar player Rudolf Schenker, the band have released 18 studio albums to date. Led by the characteristic and instantly recognizable voice of Klaus Meine, together with Schenker, guitarist Matthias Jabs, drummer Mikkey Dee and bass player Pawel Maciwoda, Scorpions are a true force within the world of heavy rock. Classics such as Blackout, Animal Magnetism and the record that really elevated the band to world-leading status; Love at first sting, have enabled Scorpions to tour the world constantly. The connection with their fans is deep and well-documented and has been a big part of keeping Scorpions at the absolute top of their game for decades.