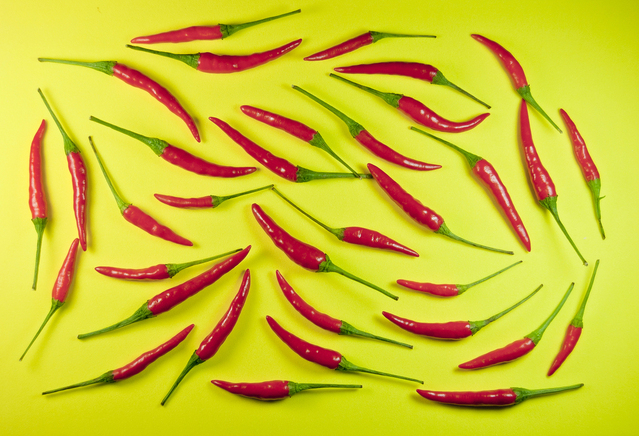 SOME LIKE IT HOT
Chili Talk By Guitarist Ruud Jolie (Within Temptation, Maiden UniteD and For All We Know)-Pt2.
As you might know I love chili sauce. I got really interested in it during Within Temptation's 2014 tour in the USA. We flew to San Francisco and, apart from some rehearsals, we had two days off before the start of the tour.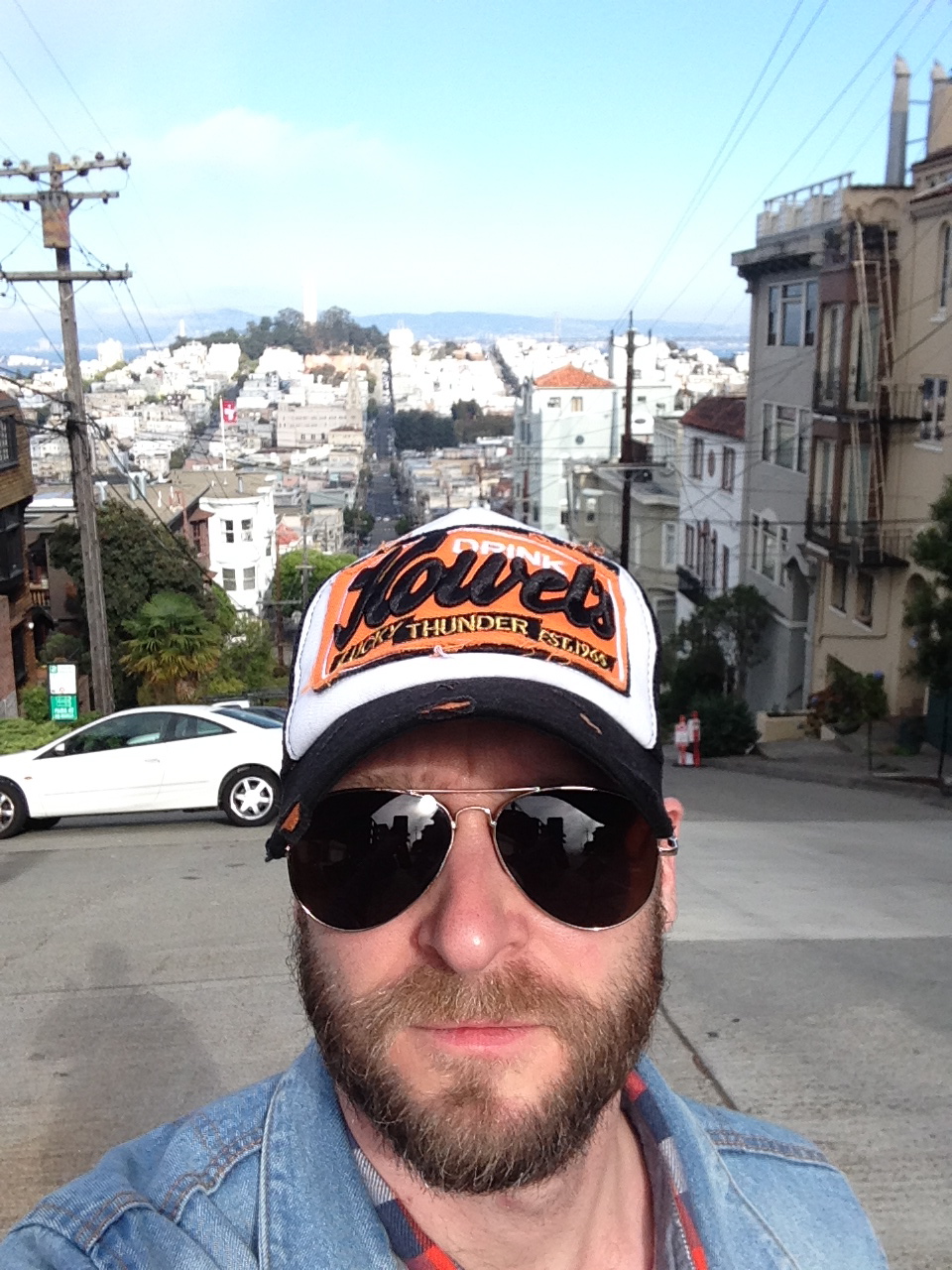 So what do you do when you have time off in SF?
Of course, you stroll around and you go to Fisherman's Wharf and drink a beer or two and have some lunch or dinner there. On the corner of the street was a place called Pepper Palace. I had never heard of it but it turned out it's a chain of stores that's all about hot stuff. They sell sauce, jelly, snacks, candy and chocolate and all kinds of other things.
The cool thing is that you can taste all the sauces. They have a setup in the middle of the store where they display a number of bottles and in front of that bottle is a little bowl containing that particular sauce. You can try them with some neutral chips. And of course it's not completely random but it builds up in hotness. You can start slow and make your way to the bowls of hell.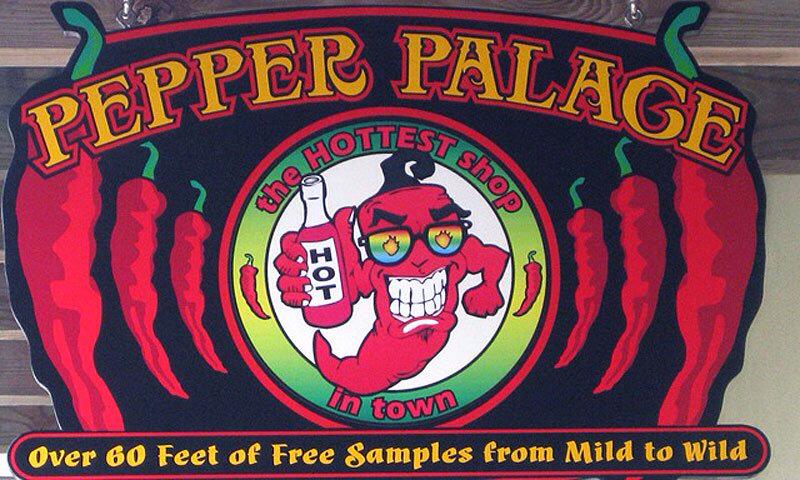 Both Stefan [Helleblad, other guitar player in WT] and me had to purchase some stuff to bring home of course.
Makes a great souvenir or a great addition to the fridge in the bus. The state of California has banned all plastic shopping bags so they put everything in two paper bags. On the way to the hotel we both bought a big bottle of spring water, which ended up in that same paper bag. No problem there. But it also started to drizzle a little bit and that in combination with the condensation on the water bottle made the paper bag rip on the bottom and everything ended up on the curb. And fortunately only two bottles broke. But the sauce was everywhere! I picked up the pieces of glass but there wasn't that much to be done about the sauce. And besides it was raining.

The next day Stefan and me went back to the store to buy the sauces that didn't make it to the hotel again.
They were GOOD! We walked pretty much the same way and at the exact same spot where the 'accident' happened was a chalk outline of a dog. You know, those outlines you see at crime scenes. I'm still wondering to this day if a dog passed by, saw the sauce, ate it, and died on the spot. I guess I will never know…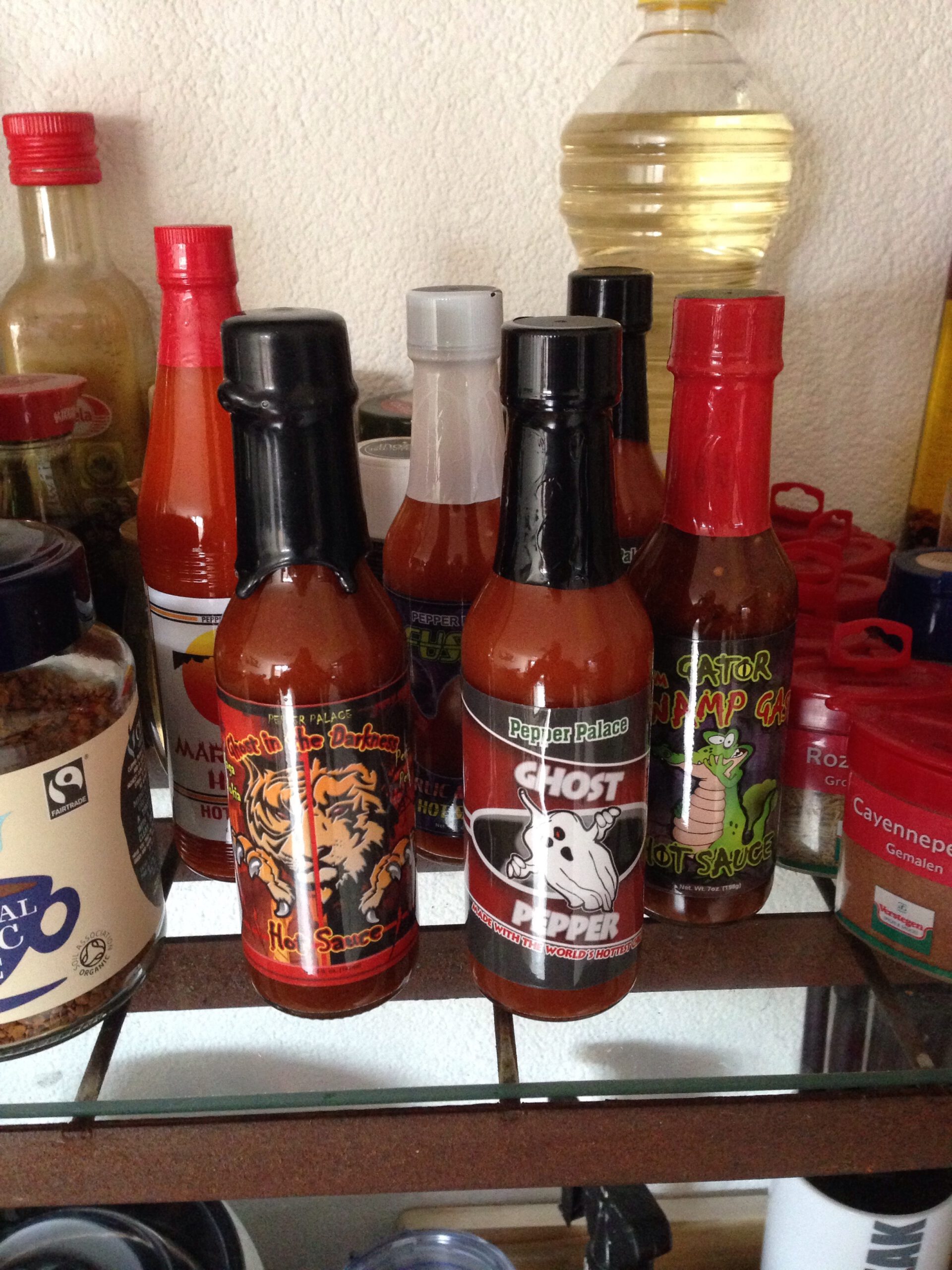 (Well, the story about the dog isn't true of course but I wanted some sort of a 'spectacular' ending to this story…)

Cheers!

Ruud Jolie
—