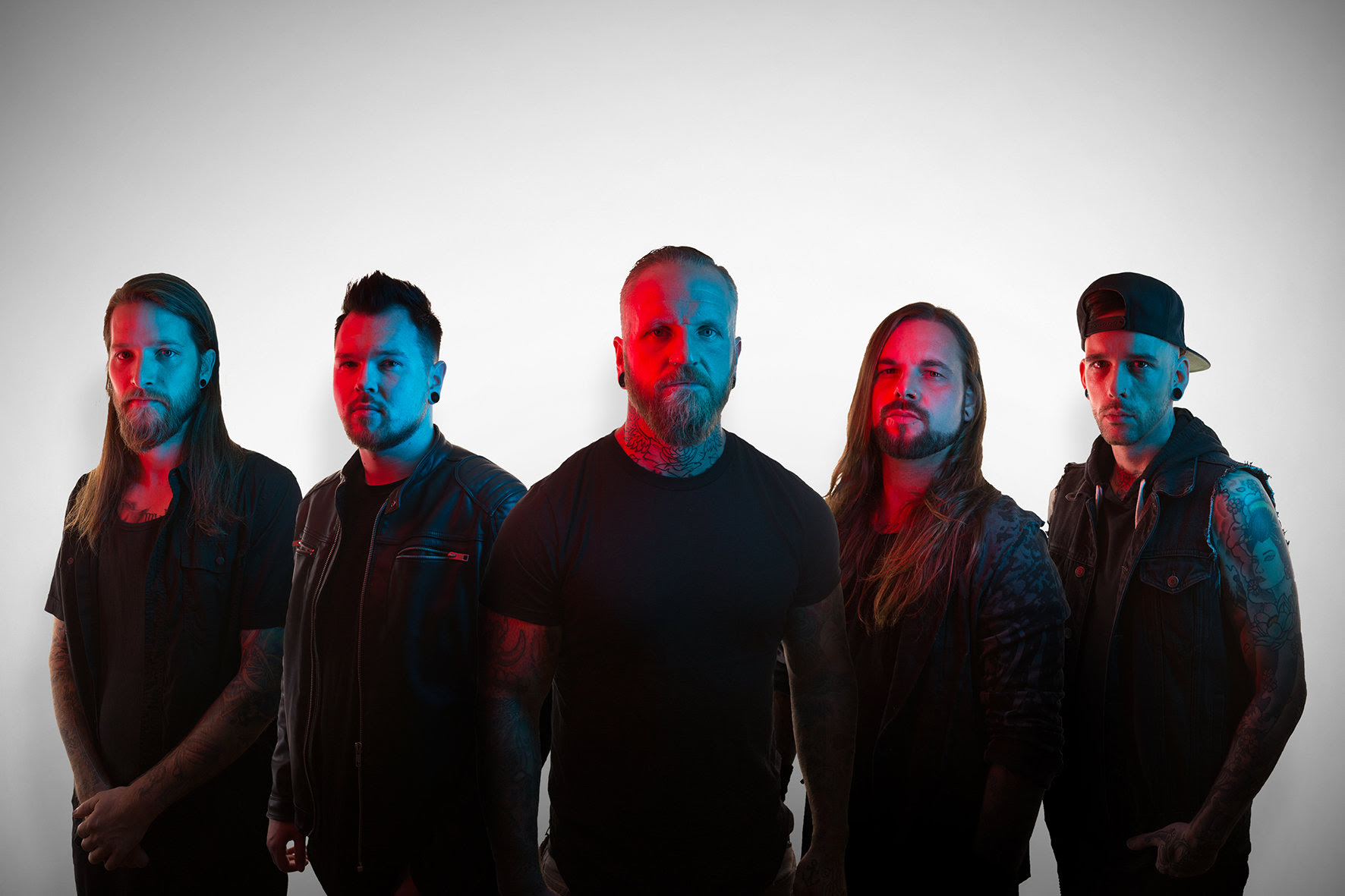 ANY GIVEN DAY Release Music Video For Brand New Single 'Loveless'
Metal rising stars ANY GIVEN DAY, from the heart of the German Ruhr area, have just released the music video for their brand new single 'Loveless'! This is also the launch pad for their album pre-orders, as they reveal the name and cover artwork for their upcoming full length record. 'Overpower' will be available on March 15th, 2019 via Arising Empire.
"'Loveless' is the second single, and it went through a long process of development having changed a few times. There were different versions of the chorus which got revised several times, music wise and lyrically. We let this song grow organically, to bring out the best of it! 'Loveless' is about feeling imprisoned within yourself and being one's own worst enemy. You want to escape or change but it's not enough. Life has its down sides, but the ones who fight and hang on will see – the darkest hour is just before the dawn." – ANY GIVEN DAY
"Overpower is our most hardest yet and melodic album. Every Song is different and has it's own vibe without losing our own sound. With this album we developed ourselves and we're showing new facets.", explains the band.
Although hailing from Germany, ANY GIVEN DAY are living the American dream. Founded in 2012, they ignited interest in 2014 with their debut, 'My Longest Way Home' (Official German album charts: #28).Then boldly proved they were more than just an internet phenomenon with 2016's 'Everlasting' (#14 on the charts). ANY GIVEN DAY can also look back on countless tours and shows with the likes of CALIBAN, BURY TOMORROW, TRIVIUM or SUICIDE SILENCE on stages of every size which has seen euphoric reactions and a rapidly growing fanbase that celebrates the band fanatically. 2013 also saw the band debut their cover of RIHANNA's 'Diamonds' (10 million + views on YouTube), while contemporary metal icon Matt Heafy (TRIVIUM) featured on the 2016 track 'Arise' (3.4 million views on YouTube).

On 'Overpower', ANY GIVEN DAY have perfected their unique blend of unruly brutality, compelling melodies and unbelievable catchiness. Surrounded by the great musicianship of his fellow band mates, one-of-a-kind vocalist Dennis Diehl, handles both growls and clean vocals. Dennis easily puts any American radio rock singer to shame with his distinctive, unique voice and epic vocal lines. Just drop onto any of the tracks on the album and you'll get pummeling, in-your-face modern metal power and epic arcs of suspense that are the foundation of 'Overpower' – all wrapped up in an always uplifting message to hold on to.

ANY GIVEN DAY are:
Dennis Diehl | vocals
Andy Posdziech | guitar
Dennis Ter Schmitten | guitar
Michael Golinski | bass
Raphael Altmann | drums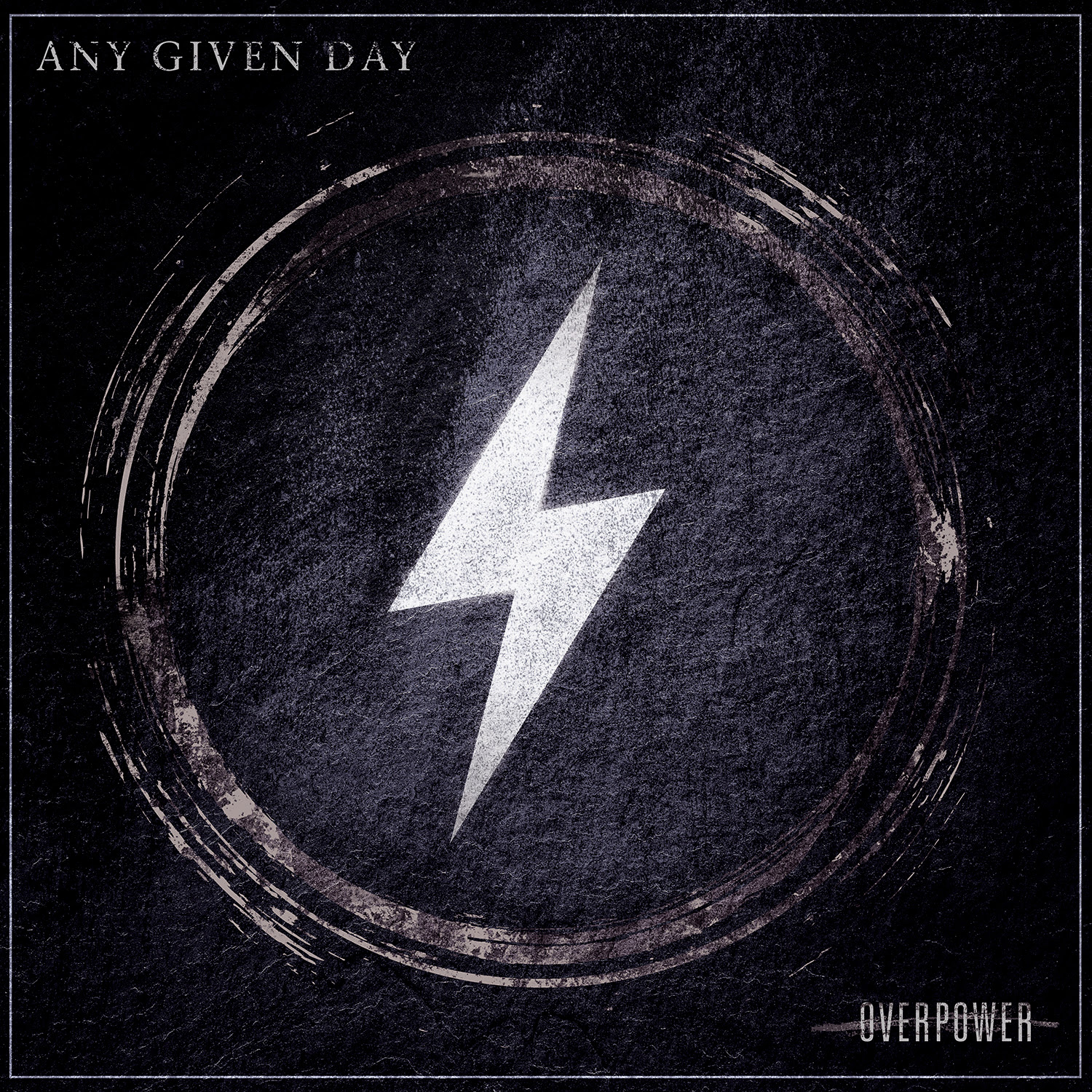 'Overpower' tracklist:

01. Start Over
02. Loveless
03. Savior
04. Taking Over Me
05. Lonewolf
06. Devil Inside
07. Sure To Fail
08. In Deafening Silence
09. Whatever It Takes
10. Fear
11. Never Surrender
The band recently announced their
album release tour for April 2019
!


ANY GIVEN DAY
Release Tour 2019
Plus Special Guest

10.04.2019 Hamburg, Logo
11.04.2019 Berlin, Musik & Frieden
12.04.2019 Frankfurt, Das Bett
13.04.2019 Oberhausen, Impericon Festival
14.04.2019 München, Backstage Halle