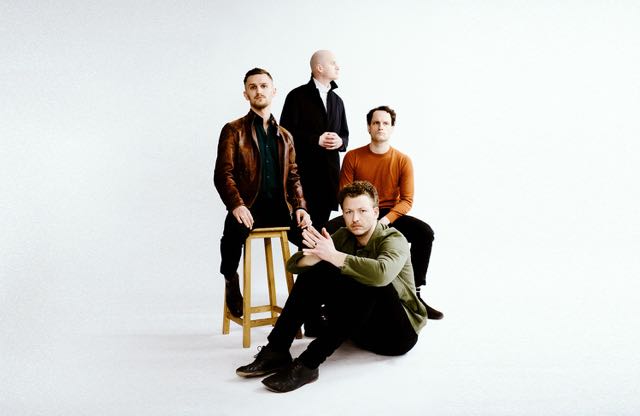 COLD NIGHT FOR ALLIGATORS
Release New Single/Video `Nostalgic'
+++OFFICIAL PRESS RELEASE BY ARISING EMPIRE+++
Progressive metal outfit from Denmark, COLD NIGHT FOR ALLIGATORS, have just dropped their brand new single `Nostalgic'. Watch here:
This song is a straight-up banger with a lot of brilliant nuances. Solid riffs, electronics and rhythmic oddities in a blender with a total complex and catchy outcome. The song feels like a nice continuation of both proggy and more metal influences.
The video was shot and edited by their friend Jacob Harris, who integrated live-action, the lyrics and a cool, throwback video-game aesthetic.
Johan Pedersen (vocals) comments on the song: "We're a weird band. We also have gotten quite a bit of hate over the time. Both in person and online. But now we finally wrote a proper "metal" song, so it seemed appropriate to write about this. I guess this is a kind of loving middle finger to a metal scene that we come from, but don't really fit into."
Cold Night For Alligators are a respected and forward-thinking progressive metal outfit from Copenhagen, Denmark. Swaying the world with their innovative take on progressive metalcore and playing numerous shows across Europe. And even the far east of India, these guys are no freshmen.
Having explored dense, technical prog metal on their two previous full-lengths, their upcoming material shows a more mature band. It's with a cleaner, softer sound, focused on well-crafted, innovative elements with a progressive edge.
COLD NIGHT FOR ALLIGATORS are:
Johan Pedersen | vocals
Kristoffer Jessen| guitar
Roar Jakobsen | guitar
Nikolaj Lauszus | drums