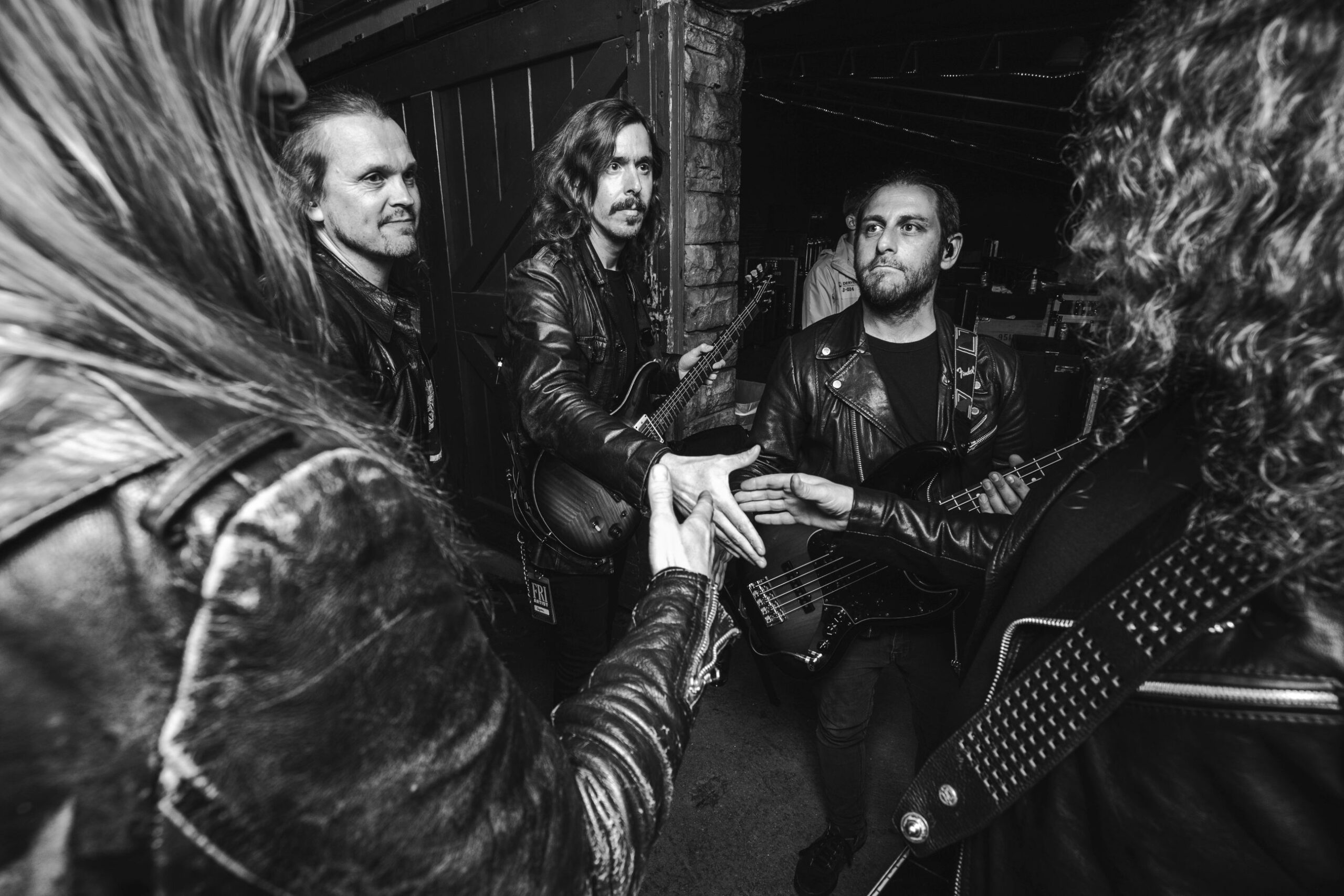 DAMNATION FESTIVAL 2019: First Bands Announced
Including Headline Act OPETH
Progressive metal masters OPETH will headline Damnation.
The Swedish quintet, who have topped stages at major festivals across the world, will close the 15th chapter of the event at Leeds University Union on Saturday, November 2. And they have promised a memorable set list which will merge fresh material with old classics.

The band said: "We are very excited to play this year's Damnation and hopefully we'll be able to play a few new songs along with tracks from our older records. See you there!"

Opeth are one of nine bands announced today who will make their Damnation debut this winter. French post-hardcore outfit BIRDS IN ROW, American sludge quartet LORD DYING, and Finnish prog rockers WHEEL will also play across the event's four stages, while New York's avant-garde black metal trio IMPERIAL TRIUMPHANT make their first venture over to UK soil.



The band said: "Imperial Triumphant has the distinct pleasure of making their first trek to the United Kingdom so luxurious thanks to their new hosts Damnation. Is the UK ready to join the golden ritual?"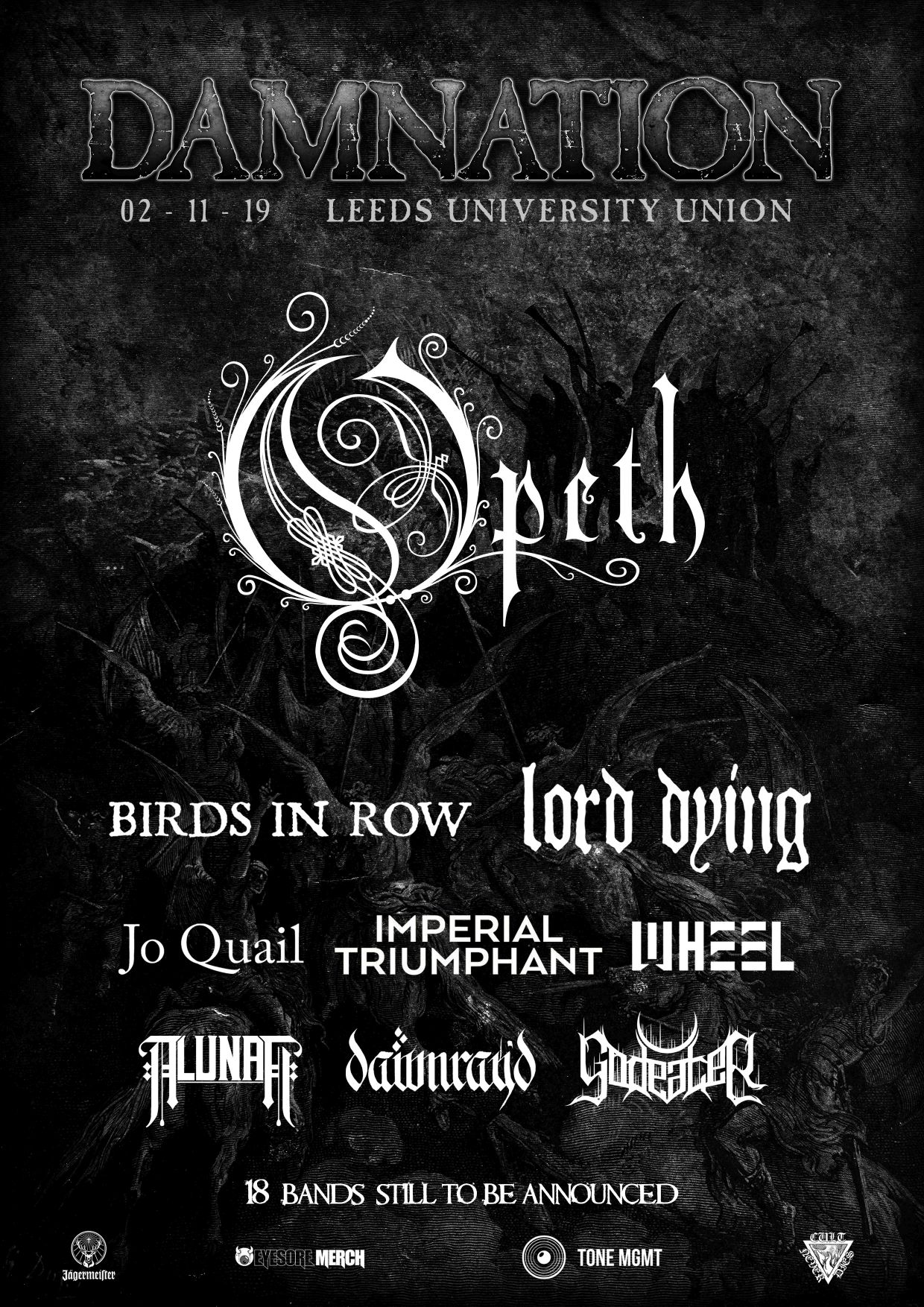 Cellist JO QUAIL adds diversity – and a touch of class – to the bill with further homegrown death, doom and black metal talent rounding off the first clutch of bands in the shape of ALUNAH, DAWN RAY'D and GODEATER.


Festival organiser Gavin McInally said: "You could argue Opeth are too big for an event like Damnation, and you'd probably be right – they headlined Wembley Arena after all. So it's an incredible coup, and a genuine honour, to welcome a headliner of such stature to Damnation. Birds In Row, Lord Dying, Wheel and Imperial Triumphant are some of the best bands of their genres from across Europe and America and we're delighted that they will be making their Damnation debuts alongside some of the finest homegrown acts; Jo Quail, Alunah, Dawn Ray'd and God Eater we have yet to have the pleasure of hosting. Not content to bathe in Opeth's considerable shine, we have an array of huge names, including a band who could headline Damnation in their own right, still to announce and we fully expect a sell out before summer arrives."

Tickets priced £49 are available from damnationfestival.co.uk/tickets