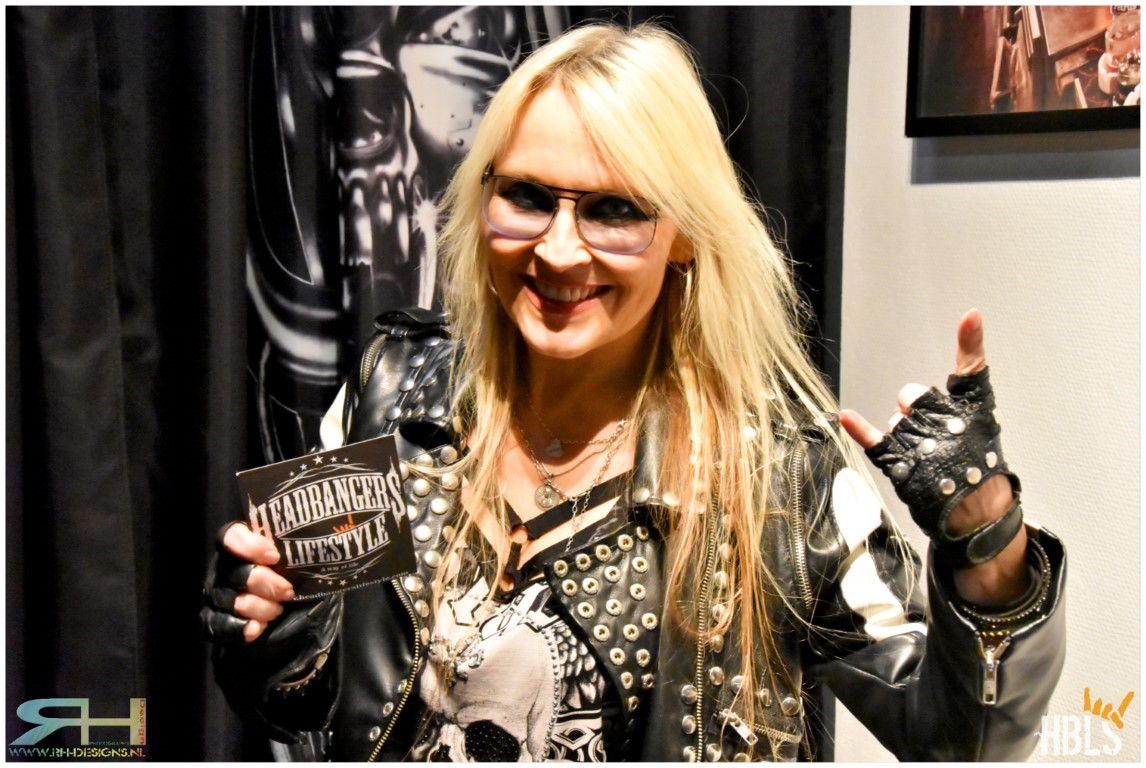 DORO PESCH THE QUEEN OF METAL
Selected Some Of Her Favourite Songs For HBLS
Exclusively for HeadBangers LifeStyle Queen of Metal Doro Pesch selected some of her favourite songs, which you can find on this week's HBLS Hotlist on Spotify.
LISTEN TO DORO'S PERSONAL HBLS HOTLIST ON SPOTIFY HERE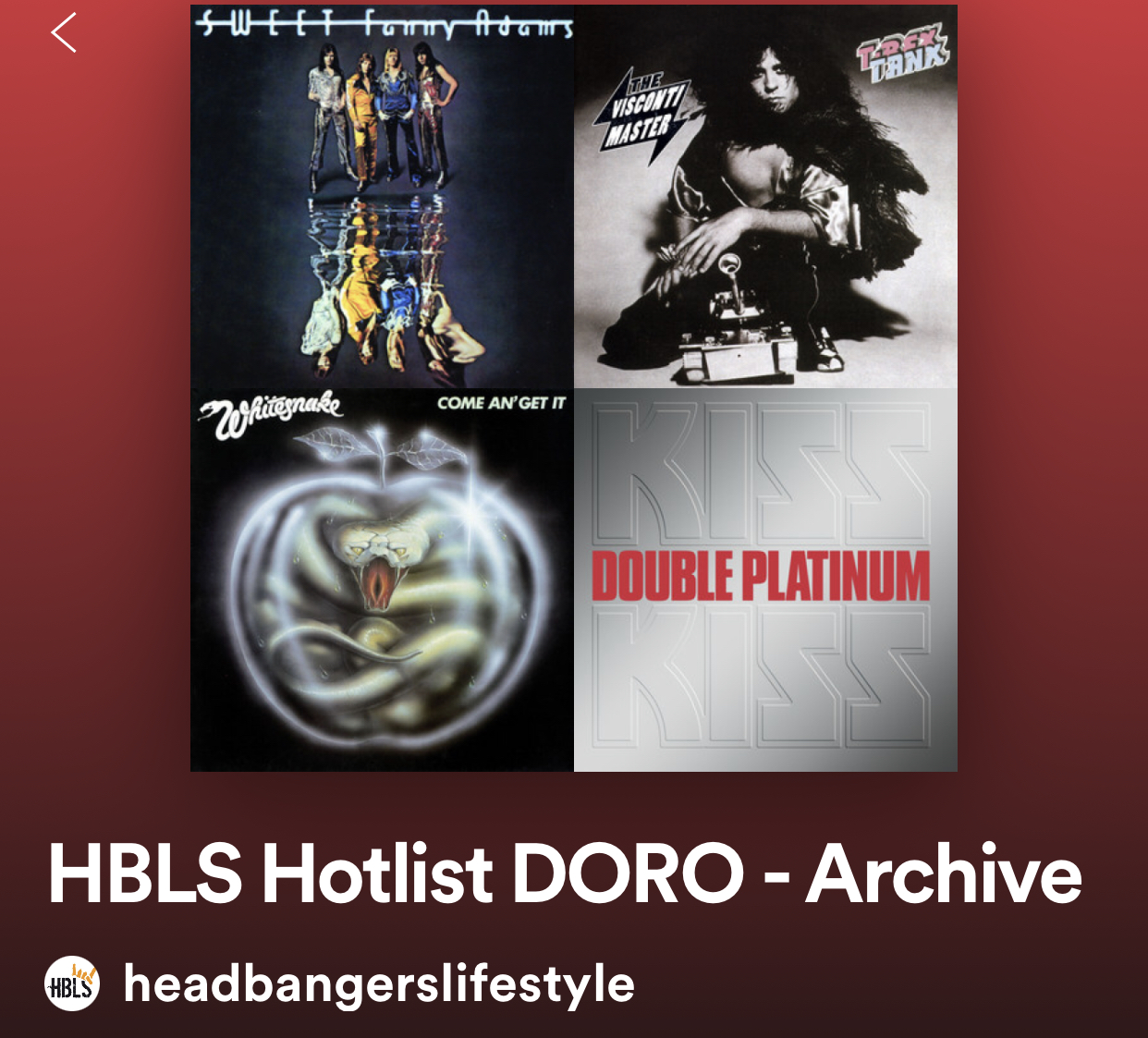 DORO ALSO HAS A FEW ANECDOTES ON HER CHOICE OF SONGS:

Ok, I always was a big enthusiast of the Glam Rock era. Growing up with bands like T-Rex, The Sweet and Slade. And I actually had the big honour to work with The Sweet on my, as well as their, anniversary shows.
So I would say #1 The Sweet – Ballroom Blitz and as a huge Marc Bolan / T-Rex fan I would say #2 T-Rex – Children Of The Revolution.

I also always have been a fan of Whitesnake, actually it was my first concert, back in 1980 in Cologne [Germany].
And because I am a fan of the band I have covered 1 song for my `Forever Warriors, Forever United' album.
So definitely #3 Whitesnake – Don't Break My Heart Again.
#4 Kiss – Detroit Rock City, I had the great honour to have worked together with Gene Simmons in 1990. 
#5 AC/DC – Touch Too Much and #6 Pink Floyd – Wish You Were Here.

The next special song has to be a song from W.A.S.P. We did our first UK tour together with W.A.S.P., so I would love to pick a song from them, let's say #7 W.A.S.P. – I Wanna Be Somebody. Because of the good memories I have from back then. Blackie Lawless used to pick a headbanger from the crowd, to sing the song with them and most of the time they blew the roof of the venues. That was so amazing and you never knew what was going to happen.

#8 DIO – The Last In Line cannot be left out of the list, with me being a huge DIO fan. It was great to tour with them in 1987.

Eeeh, yes of course Judas Priest!!! My first love! Back then I did not know Rob Halford would not marry me, he was my idol [laughing]. And I always enjoyed being on tour with these gigantic acts back in the days. Can you imagine, that girl from a small rehearsal room in Düsseldorf, having the chance to go on tour with them? So, which song to pick here, mmm….
Maybe I should pick the song I performed to present myself to the English record company. Lemmy was in the audience at soundcheck  and before the event he gave me a "couple" of whiskey cola in a pub nearby. All the important promoters and record company people were there, at this Kerrang magazine party and I was there without my guys from Warlock because it was too expensive to go with the complete band. So I actually played that gig with other musicians. But because of these couple of drinks, I could not remember any lyrics of the songs anymore. I nearly blew my chance on that record deal that day if it wouldn't have been for Lemmy, who was just smiling and because of him I did end up with the deal anyway.
The song we played that day is my #9 Judas Priest -You've Got Another Thing Comin.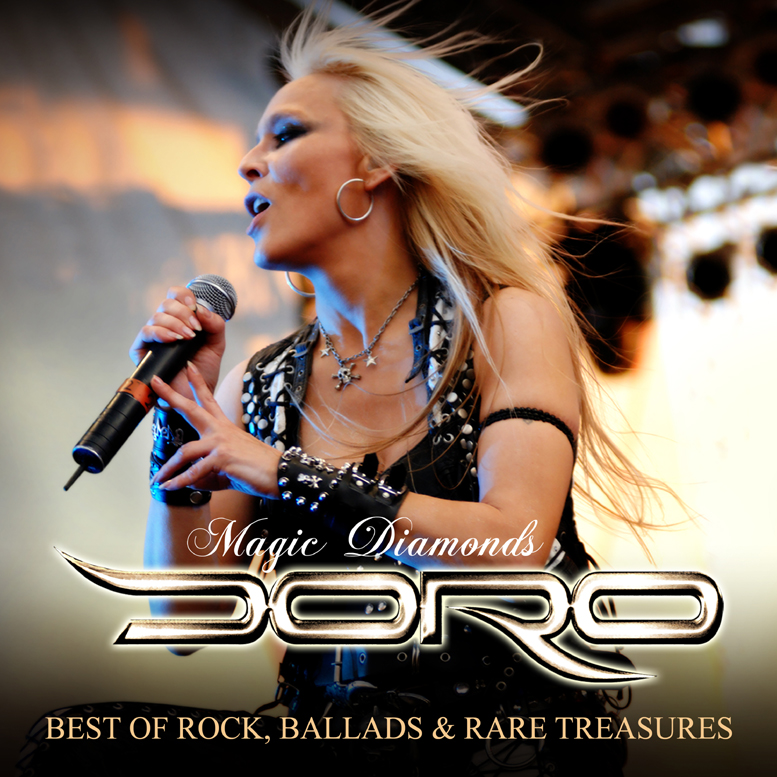 On November 13th DORO will release `Magic Diamonds – Best Of Rock, Ballads & Rare Treasures' on her own label, Rare Diamonds Productions, which will contain three CDs with a total of almost four hours playing time (56 songs) and will be available in different limited edition formats.
DORO explains in the official press release: ,,Since we all miss the concerts so much at the moment, I decided to release great live moments of songs like "Even Angels Cry", "Rare Diamonds", "Revenge", "Raise Your Fist In The Air" as well as a wonderful version of "Make Time For Love" here as well''.

KEEP UPDATED:
DORO Facebook here
DORO Website here