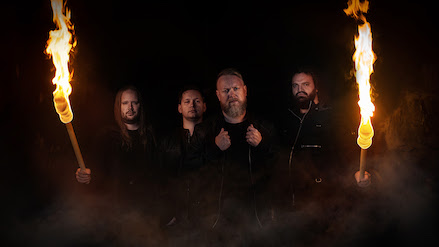 EYES WIDE OPEN BRAND NEW VIDEO SINGLE
,,Eraser''
+++OFFICIAL PRESS RELEASE BY ARISING EMPIRE+++
Eyes Wide Open release brand new single / video from upcoming album `Through Life And Death'.
"THE WORLD IS ON FIRE!"
Modern metal four-piece EYES WIDE OPEN from Sweden have released their catchy new single 'Eraser' from their upcoming album »Through Life and Death«, due for release on November 12th via Arising Empire.
The album will be available as CD, colored vinyl and special bundles via Impericon & EMP.
`Through Life and Death' carries the torch from the Swedish melodic death metal scene, mixing it with modern sounds and new influences inspired from metalcore. Catchy melodies, heavy drumming, pumping rhythms and versatile vocals are merging into an own style of metal.
Watch the video for ,,Eraser' HERE:
Pre-order `Through Life And Death' HERE
"A cold and dark winter depression that are blocking your energy, your will to seek out your dreams and hopes. Pray for the Eraser of the frozen to melt and mend your broken bones."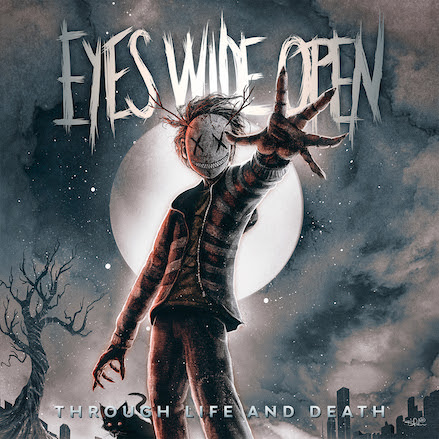 TRACKLIST
1. World on Fire
2. Devastation
3. Fallout
4. Burn 'Em
5. End of Days
6. Through Life and Death
7. Eraser
8. Brother
9. Wildfire
10. Echoes (feat. Richard Sjunnesson, Jonathan Thorpenberg)
11. Where Death Meets Paradise
12. Bridge to the Future
ABOUT EYES WIDE OPEN
EYES WIDE OPEN is a four-piece modern metal band based in Karlstad (Sweden).
With their latest album »The Upside Down« (2019) of four already released in total, they hit like a juggernaut and paved the road to top tier within the scene.
EYES WIDE OPEN are:
Erik Engstrand | vocals
Kristofer Strandberg | guitar
Jesper Lindgren | bass
Lucas Freise | drums
Header Photo by Christoffer Gisselfeldt