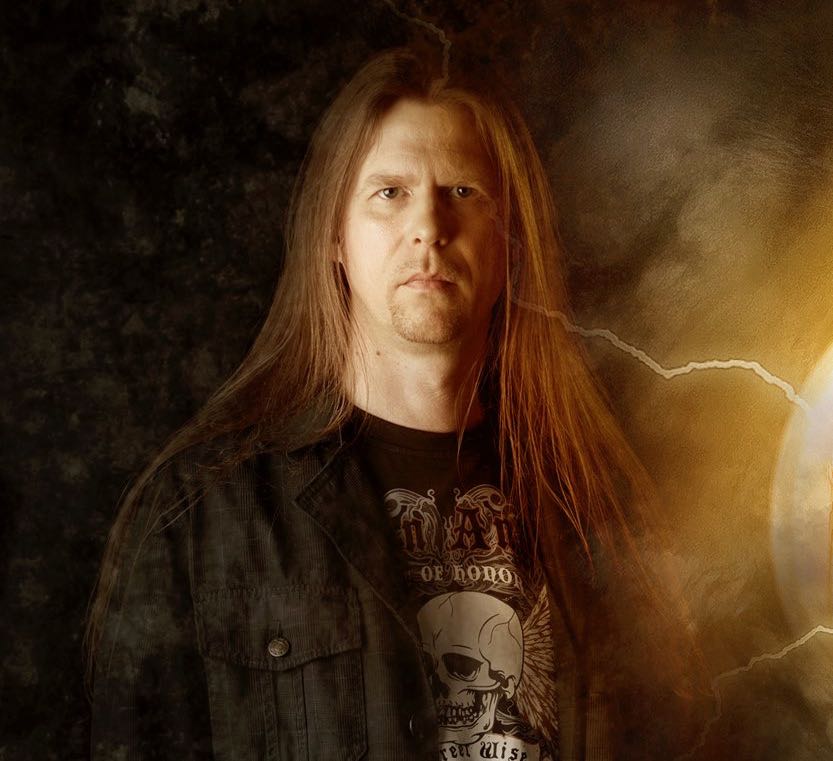 Guitarist Stephan Lill [Vanden Plas]
Selected Some Of His Favourite Songs For HBLS
Exclusively for HeadBangers LifeStyle guitarist Stephan Lill from the German melodic prog metal band VANDEN PLAS, selected some of his favourite songs which you can find on this week's HBLS Hotlist on Spotify.
LISTEN TO STEPHAN LILL PERSONAL HBLS HOTLIST ON SPOTIFY here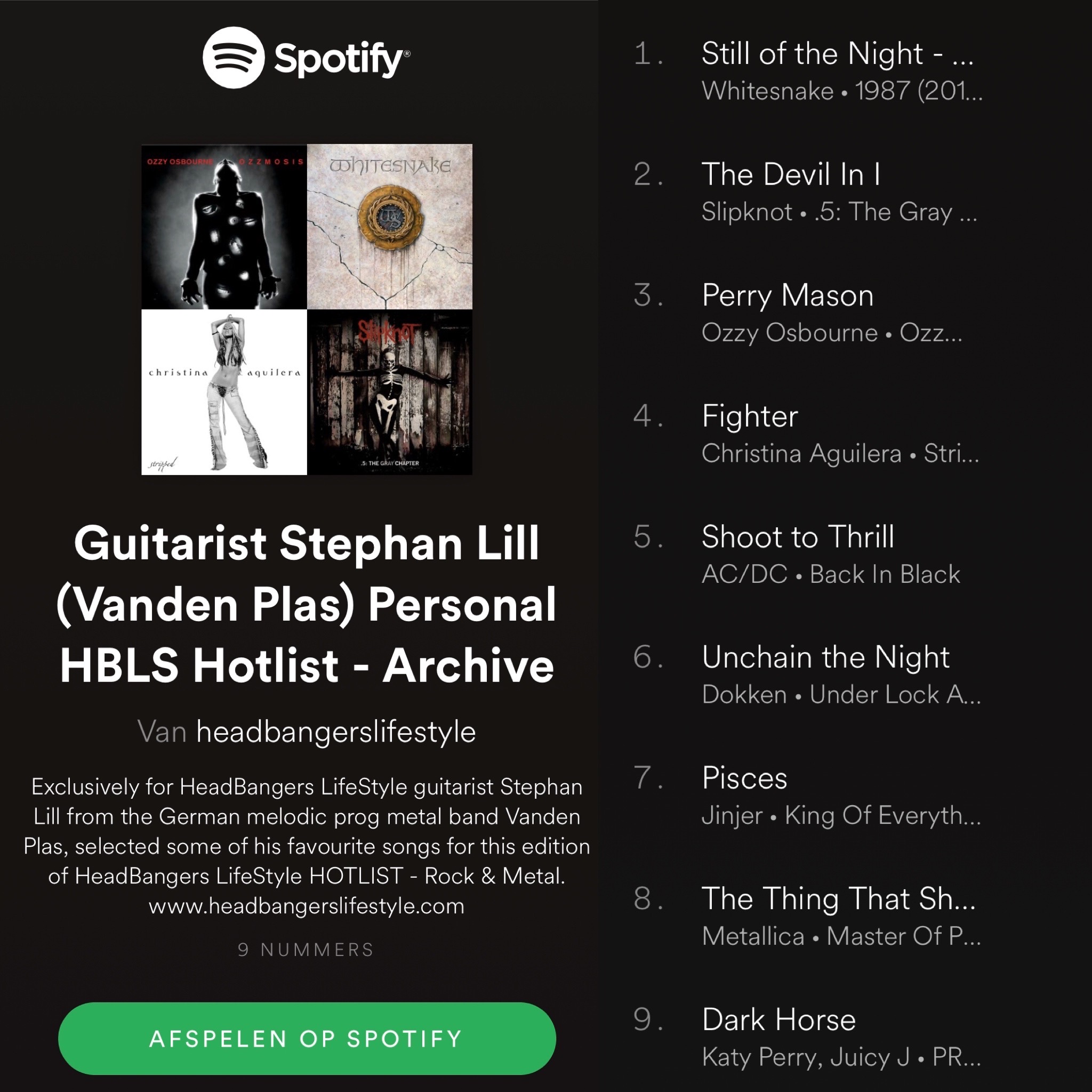 STEPHAN'S PERSONAL COMMENT ON THE SONGS:
Still Of The Night – Whitesnake
,,For me this is one of the best rock songs of all times, in combination with one of the best guitar players [John Sykes] of all times.''
The Devil In I – Slipknot
,,Commercial for Slipknot, but still heavy enough.''

Perry Mason – Ozzy Osbourne
,,The guitar riff in this song is a monster and to me a playlist without Ozzy isn´t complete.''

Fighter – Christina Aguilera
,,I truely wish she would have done more songs like this.''

Shoot To Thrill – AC/DC
,,This is still one of my favourite songs of this band.''

Unchain The Night – Dokken
,,The blueprint for a fantastic song in these days.''

Pisces – Jinjer
,,This song is just outstanding in every way.''

The Thing That Should Not Be – Metallica
,,A masterpiece of Heavy Metal.''

Dark Horse – Katy Perry
,,A masterpiece of Pop Music.''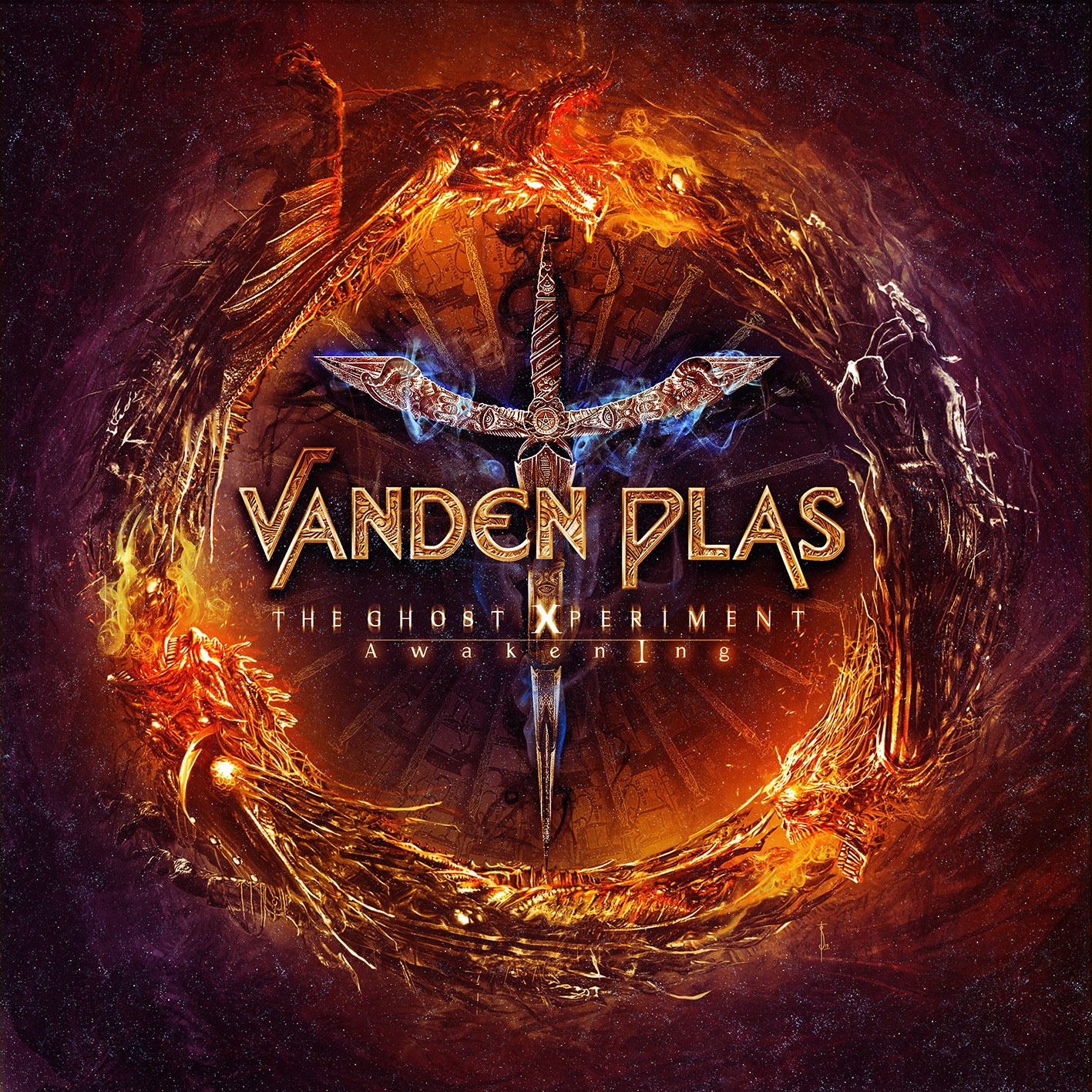 Vanden Plas just released the longawaited ninth studio album `The Ghost Xperiment-Awakening', which is the first part of an exciting chronicle, inspired by a true story about paranormal experiments. The release of part two `The Ghost Xperiment-Illumination' is expected to be in Fall 2020.
While Vanden Plas feature a big theatrical and rock opera sound on their latest two studio albums `Chronicles Of The Immortals: Netherworld (Path 1)' [2014] and `Chronicles of The Immortals: Netherworld (Path 2)' [2015], with this new album the 5-piece comes close to its original musical roots, such as `The God Thing' and `Far Off Grace'.
HBLS review `The Ghost Xperiment-Awakening' here
—
Keep updated:
Vanden Plas Facebook here
Vanden Plas Website here
#vandenplas #stephanlill #hbls #personal #hotlist #headbangerslifestyle #hbls #awayoflife