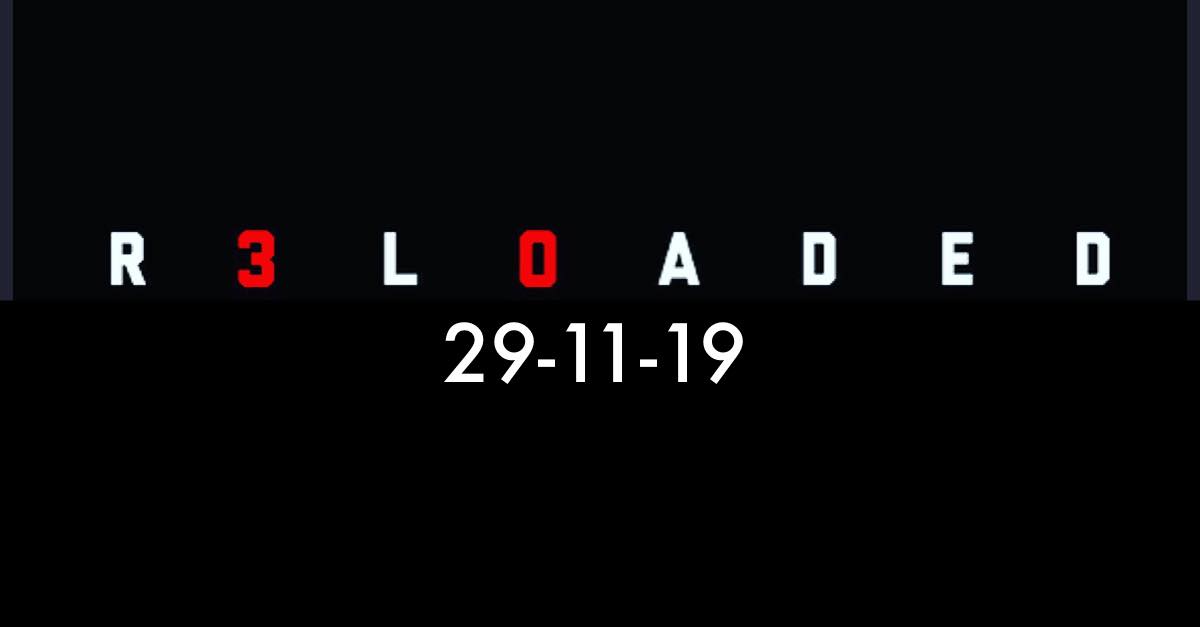 GUN ANNOUNCE RELEASE OF BEST OF ALBUM: "R3L0ADED"
New Video and Single: ,,Superstition'' (Stevie Wonder Cover)
Scottish rock veterans GUN are thrilled to announce the release of their best of album `R3L0ADED', due out on 29th November via Silver Lining Music. In addition the band has just launched the first single ,,Superstition"




`R3L0ADED' is a real declaration of intent. GUN are looking to the road ahead, to new challenges, unfulfilled ambitions. While the album is a celebration of the band's illustrious past, it also forcibly underlines that their focus is fixed firmly on the future. There's a real feeling of optimism and creativity… of so much more to be achieved.




Whilst celebrating the 30th Anniversary of `Taking On The World', the band's 1989 debut album, the double record gathers in one collection GUN's best singles, taken from their award-winning career spanning three decades.

`R3L0ADED' is presented as a double album, Disc 1 features singles from the band's seven albums, such as first chart hit `Better Days' (1989), 'Steal Your Fire' (1992), 'Don't Say It's Over' (1994) and 'Favourite Pleasures' (2017).


Guitarist Giuliano "Jools" Gizzi comments: `R3L0ADED' is a collection of our best singles. We wrote a bunch of songs – the best we could do and had no idea if they'd be successful or if people would connect with them." He then continues: "They are the soundtrack to a lot of good times and bad. Now, people come up to us to say how these songs have touched them or made an impact, however small, in their lives. In 1989, we WERE taking on the world. We still are."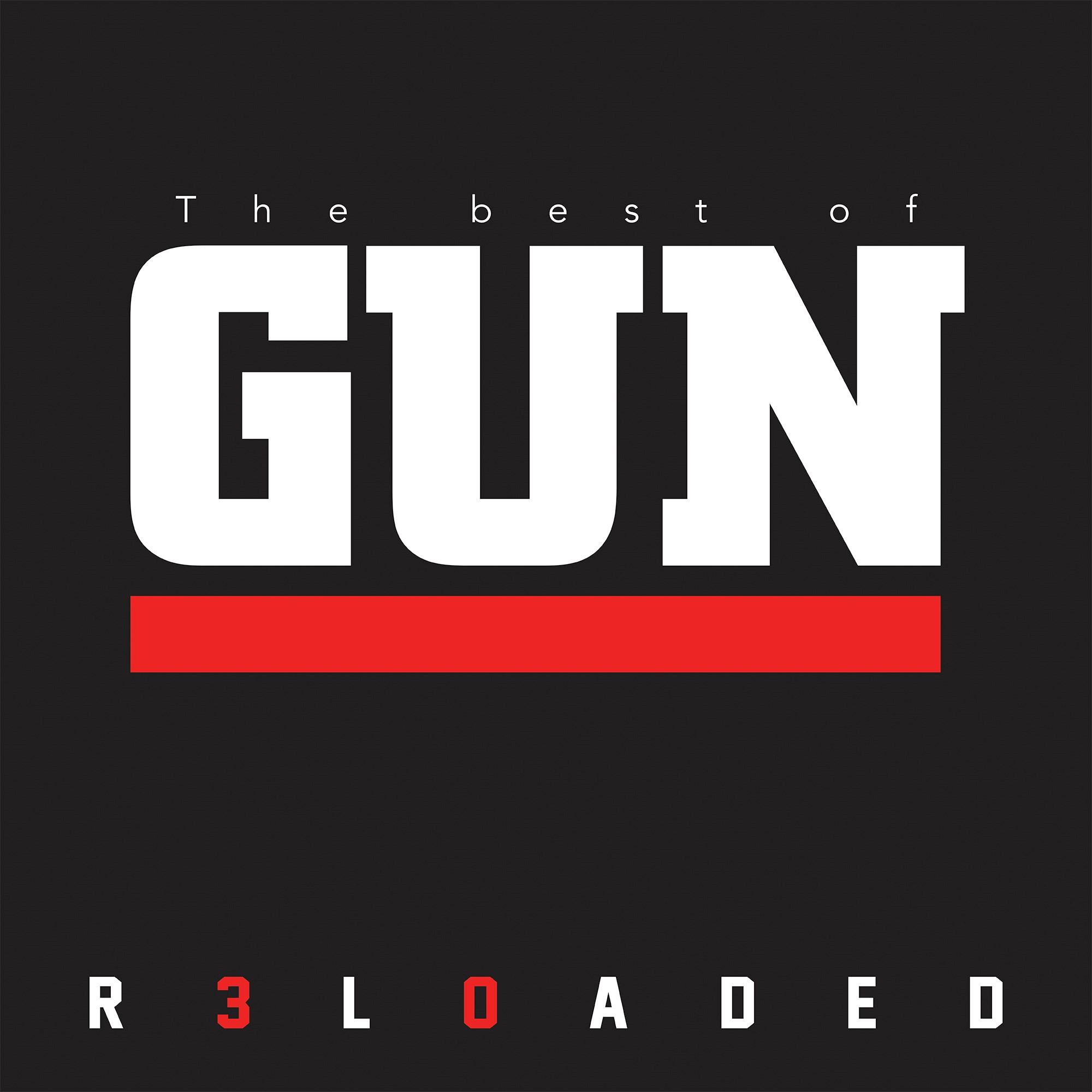 Frontman Dante Gizzi adds: "Taking On The World really put us on the map. Thirty years ago, our dream was simply to sign a record deal, release an album and maybe go on tour, no more than that. So it's great to recognise something which means so much to us, and also to the people who have stayed with us over the years."


Disc 2 is a collection of cover songs, which includes ,,Word Up" by Cameo (1986), for which the band won the prestigious MTV Europe Music Award for Best Cover. The band have recorded new versions of ,,Every 1's A Winner" by Hot Chocolate (1978), ,,(You Gotta) Fight For Your Right (To Party)" by The Beastie Boys (1986), ,,Union City Blue" by Blondie (1979), ,,Rock The Casbah" by The Clash (1982), ,,Everybody Knows" by Dixie Chicks (2006), ,,Diamonds" by Rihanna (2012) and ,,Take Me To Church" by Hozier (2013). Firm proof GUN can also pull some real musical aces from the pack are the inclusion of the classic ,,Superstition" by Stevie Wonder (1972) and ,,Success" by Iggy Pop (1977).

Jools reveals: "These tracks are our favourite songs by acts we've grown up with. But we tried not to pick the obvious ones. Our aim was to make heavy rock versions of these great songs. It's what we do. It's become one of our strengths both live and in the studio."

Dante continues: "There are many people out there who still want to hear GUN… We have an incredibly loyal fan base, so we owe it to them – as well as ourselves – to keep shooting for goal. Everything is a challenge or a pressure… but it's a good challenge or a good pressure. We've never had it any other way. You always want to march on. But the feeling is that there is still so much more to be done. We're far from finished. `R3L0ADED' is just the beginning… the start of a new chapter."



To coincide with the album release and the 30th anniversary of seminal debut album `Taking On The World', the band will embark on a full UK tour alongside other two rock legendary names: FM and Dan Reed Network.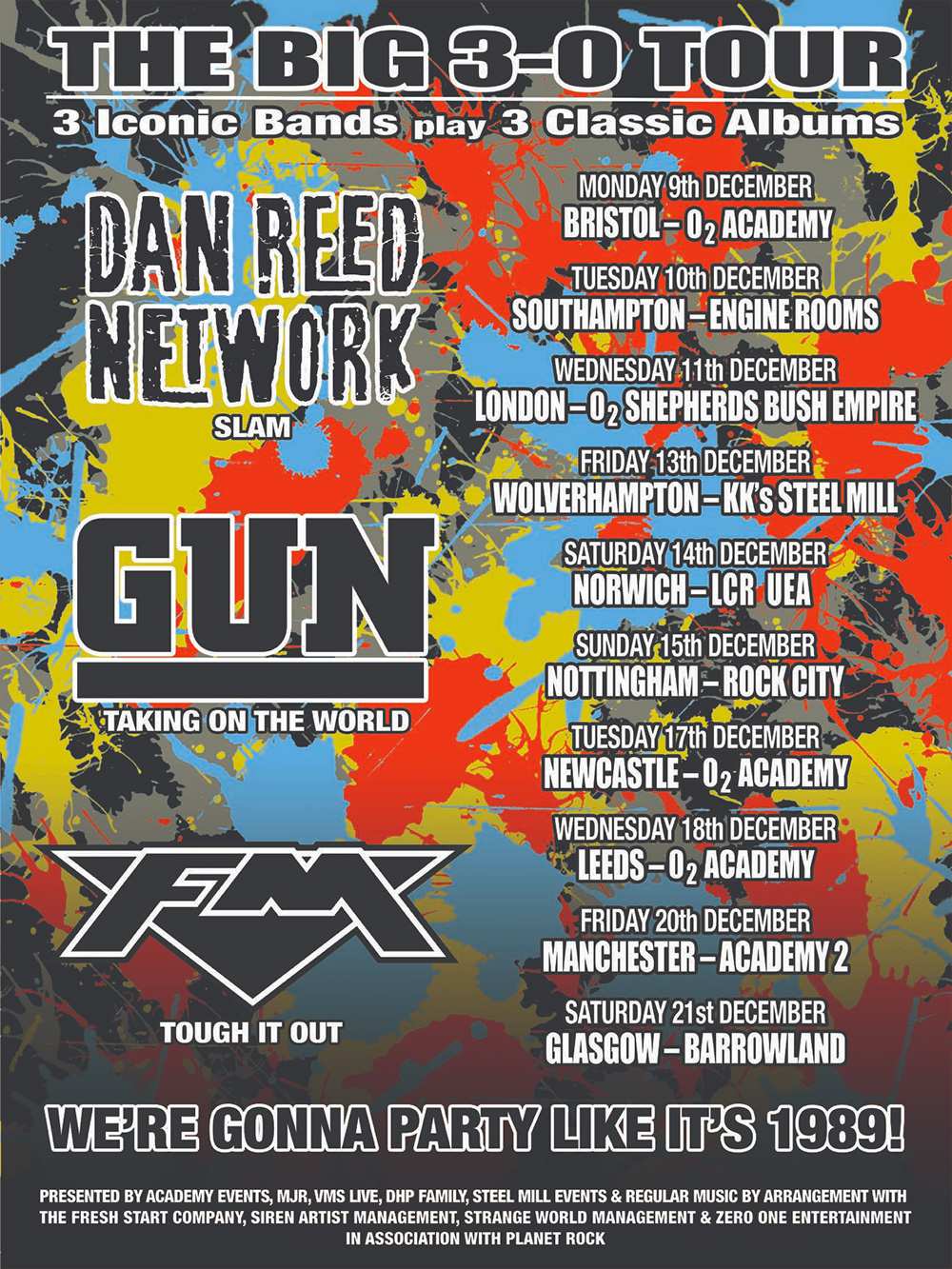 The Big 3-0 Tour Dates

9th December – Bristol – o2 Academy
10th December – Southampton – Engine Rooms
11th December – London – o2 Shepherds Bush Empire
13th December – Wolverhampton – KK's Steel Mill
14th December – Norwich – LCR UEA
15th December – Nottingham – Rock City
17th December – Newcastle – o2 Academy
18th December – Leeds – o2 Academy
20th December – Manchester – Academy 2
21st December – Glasgow – Barrowland


 

TRACKLISTING R3L0ADED
Side A
1. Don't Say It's Over
2. Better Days
3. Break the Silence
4. Higher Ground
5. Something Worthwhile
6. Crazy You
7. Take Me Down
8. Steal Your Fire
9. Favourite Pleasures
10.Taking On The World

Side B
1. (You Gotta) Fight For Your Right (To Party)
2. Every 1's a Winner
3. Superstition
4. Union City Blue
5. Word Up
6. Success
7. Rock the Kasbah
8. Take Me To Church
9. Everybody Knows
10. Diamonds

"R3L0ADED" will be released on 29th November via Silver Lining Music.


Pre-Order available from September 20th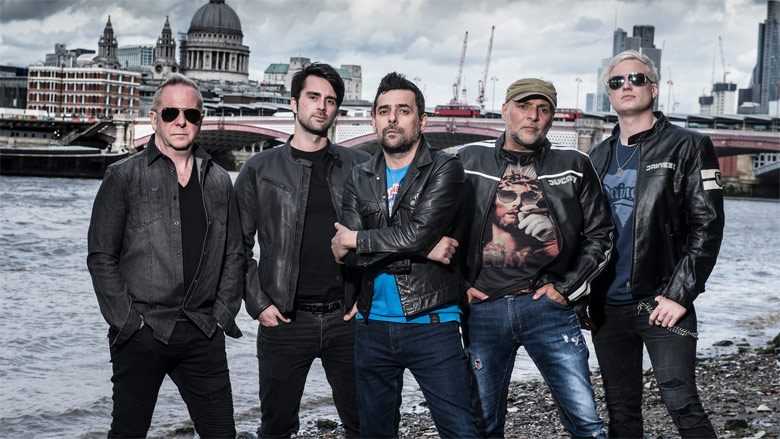 GUN is – Dante Gizzi – Vocals; Giuliano 'Jools' Gizzi – Electric Guitar; Paul McManus – Drums, Percussion; Andy Carr – Bass – Guitar & Vocals; Tommy Gentry – Electric Guitar
—
GUN Website here



#gun #silverlining #headbangerslifestyle #hbls #awayoflife