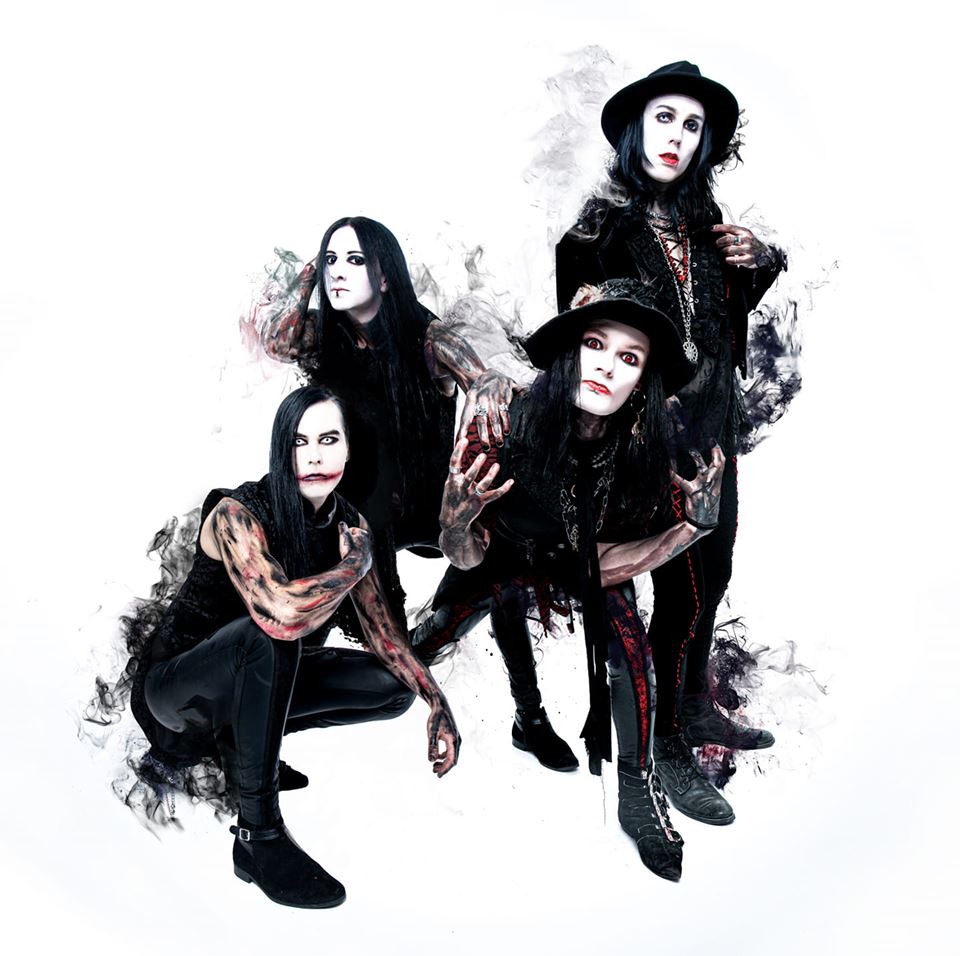 Harley Vendetta and Alex Nine [MISTER MISERY]
Selected Some Of their Favourite Songs For HBLS
Exclusively for HeadBangers LifeStyle singer/guitarist Harley Vendetta and guitarist Alex Nine from the Swedish band MISTER MISERY, selected some of their favourite songs which you can find on this week's HBLS Hotlist on Spotify.
LISTEN TO MISTER MISERY PERSONAL HBLS HOTLIST ON SPOTIFY HERE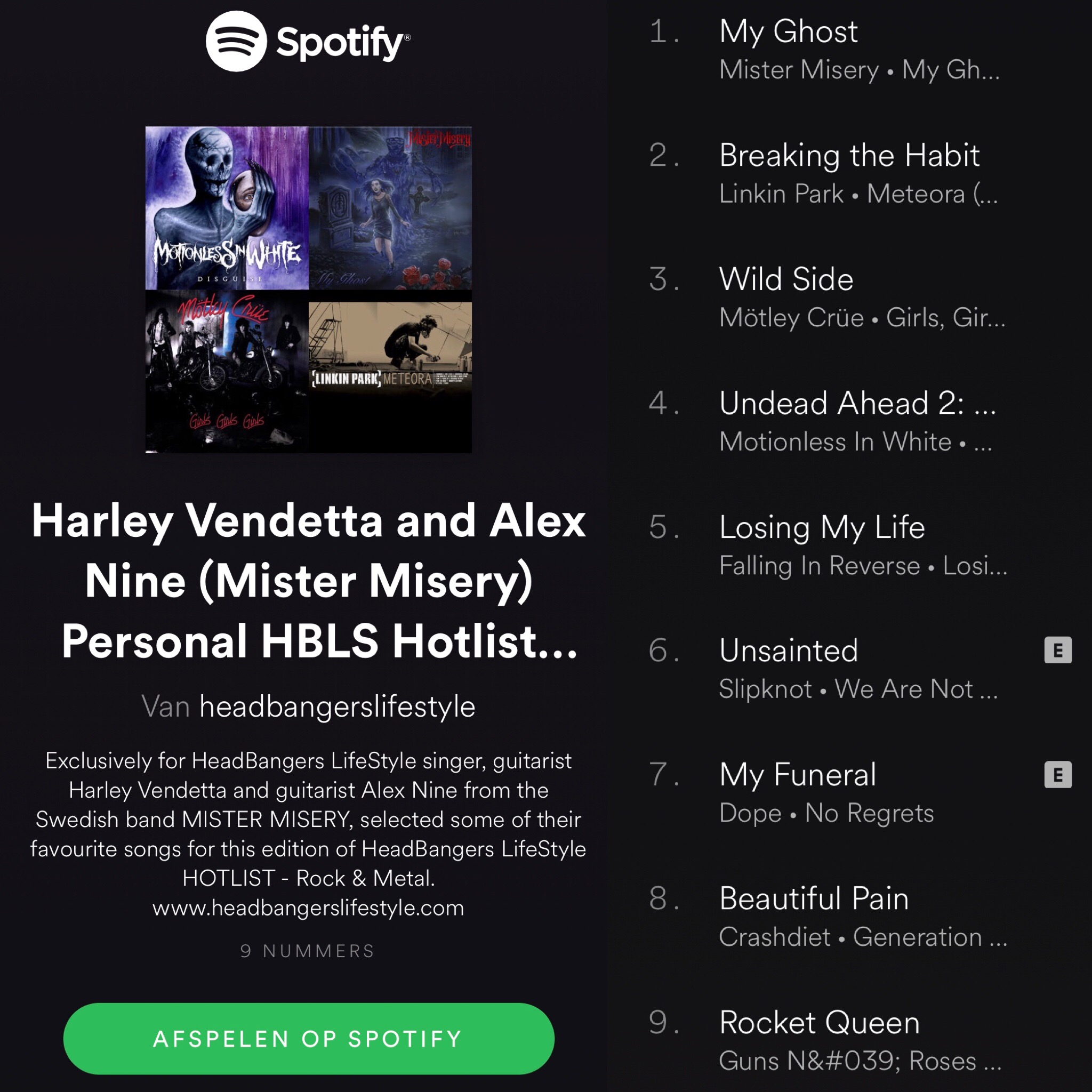 MISTER MISERY is a four piece metal band from the streets of Stockholm, founded in February 2018 by Harley Vendetta and Alex Nine. By blending high energy riffs with anthemic choruses and ripping guitar solos, they have managed not only to create hype within the underground metal community, but also caught the attention of renowned founder of Nuclear Blast/Arising Empire, Markus Staiger, leading the band to sign a record deal with Arising Empire in 2019.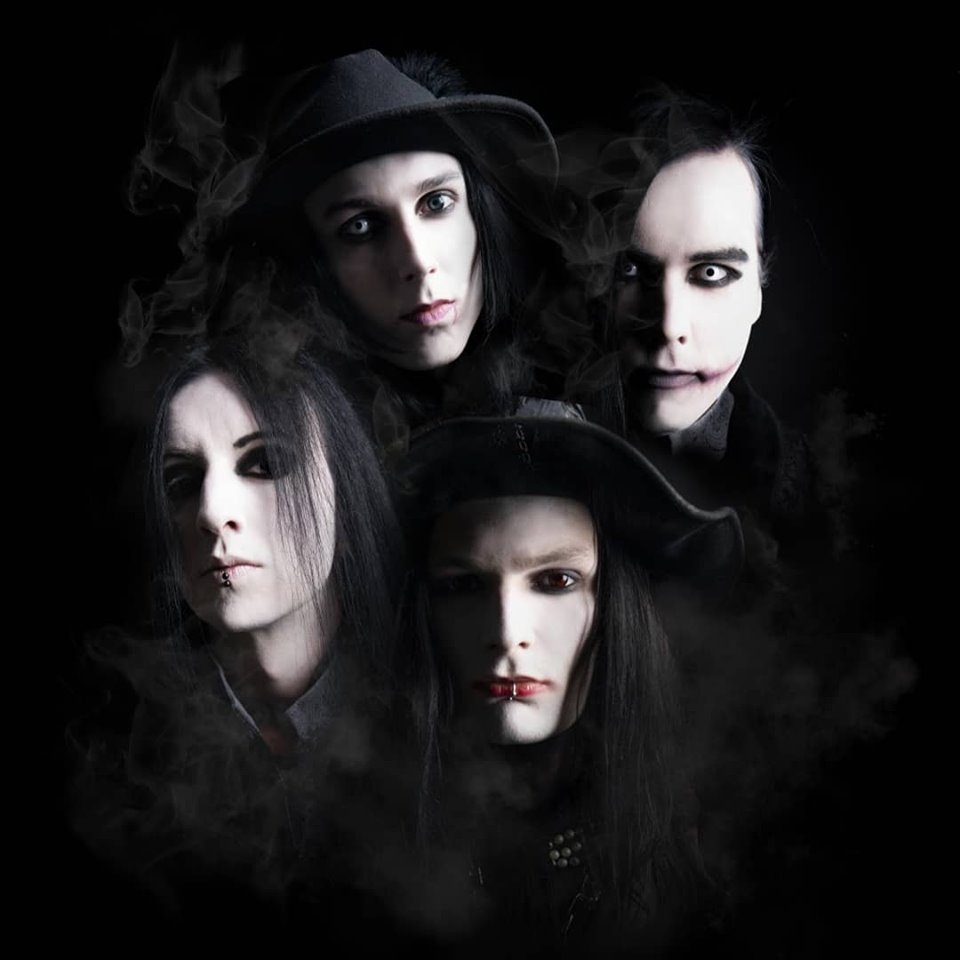 Alex Nine [under left], Harley Vendetta [under right], Eddie Crow [bass, up left] and Rizzy [drums, up right]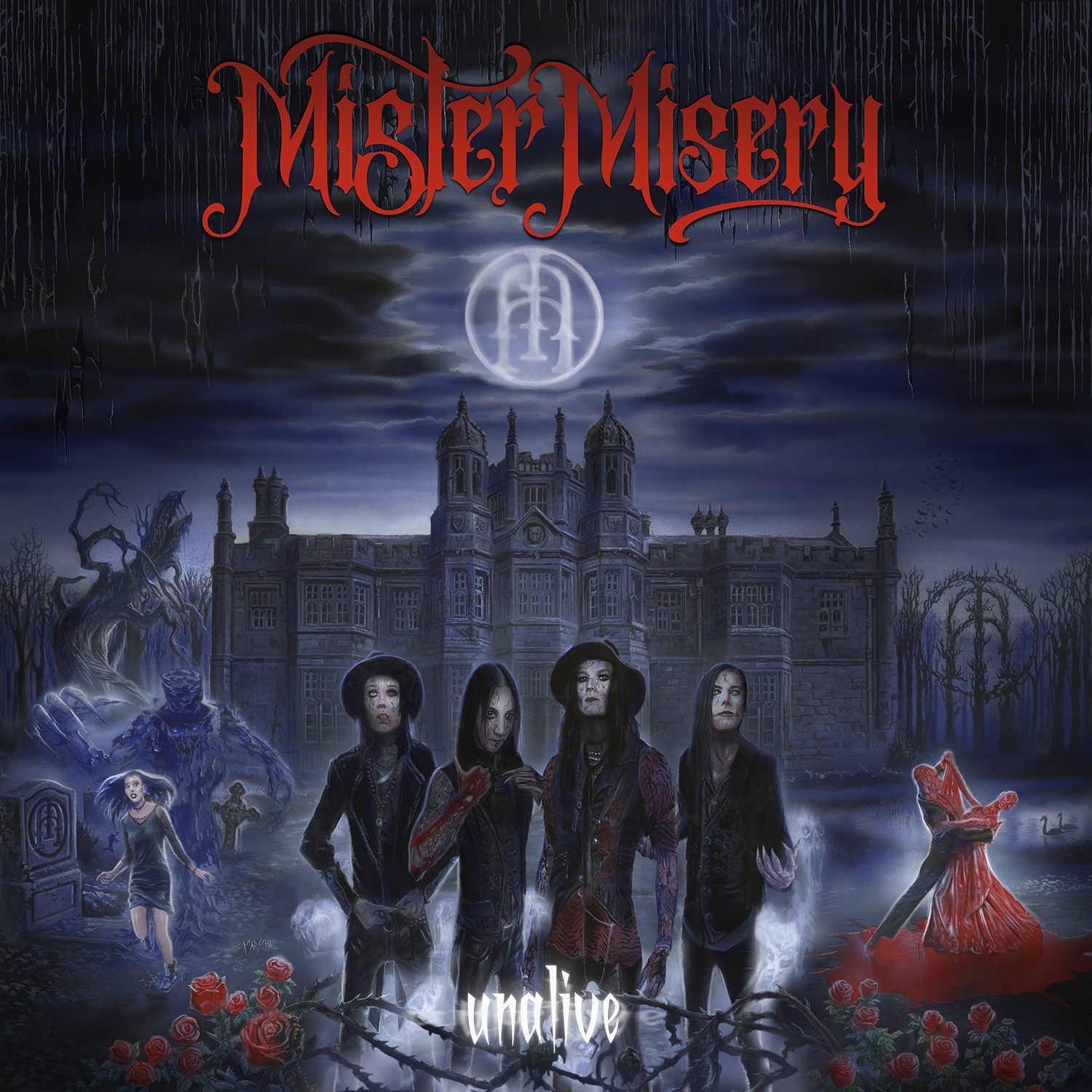 October 4th 2019 Mister Misery will release their self produced/mixed debut album `Unalive', which features 10 tracks reflecting the emotion and struggles of a journey taken by the four members including death, jailtime, abandonment, drugs and poverty. Though the bandmembers turn that misery into something inspiring and pull themselves up from the dirt and give life to what they now call Mister Misery.
The album title itself is inspiring by their undead, vampiric look and their visual depiction of what it felt like for them to be metaphorically dead on the inside.
With `Unalive' Mister Misery shows their musical talent and showmanship right from the start of their journey, not holding back on anything. With catchy choruses, a wild writing style and guitar composition, with elements from every musical genre known to man, they are starved for stardom and keen to show the world how metal and rock is still alive and kicking in the 21st century.

Mister Misery will go on a European tour with Beyond The Black, starting October 10th through to November 3rd.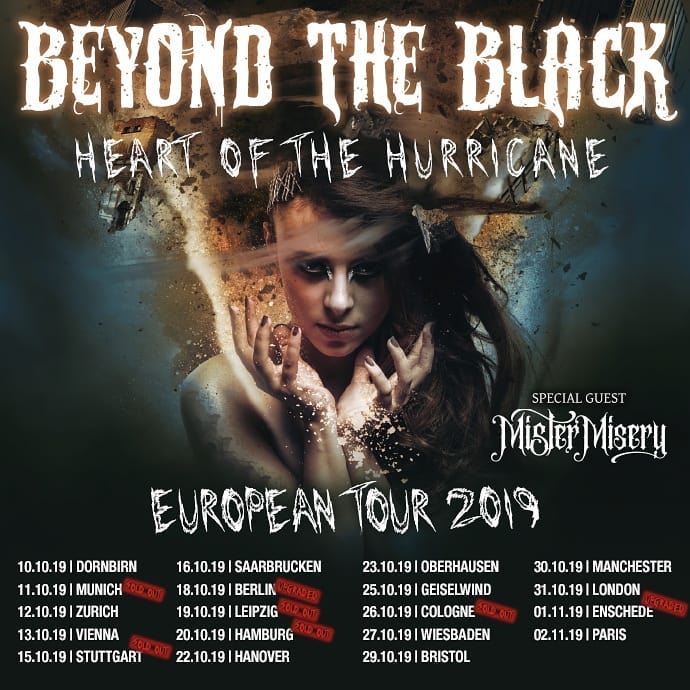 —
Keep updated:
Mister Misery Facebook here
Mister Misery Website here




#mistermisery #headbangerslifestyle #hbls #awayoflife #arisingempire #spotify #hotlist