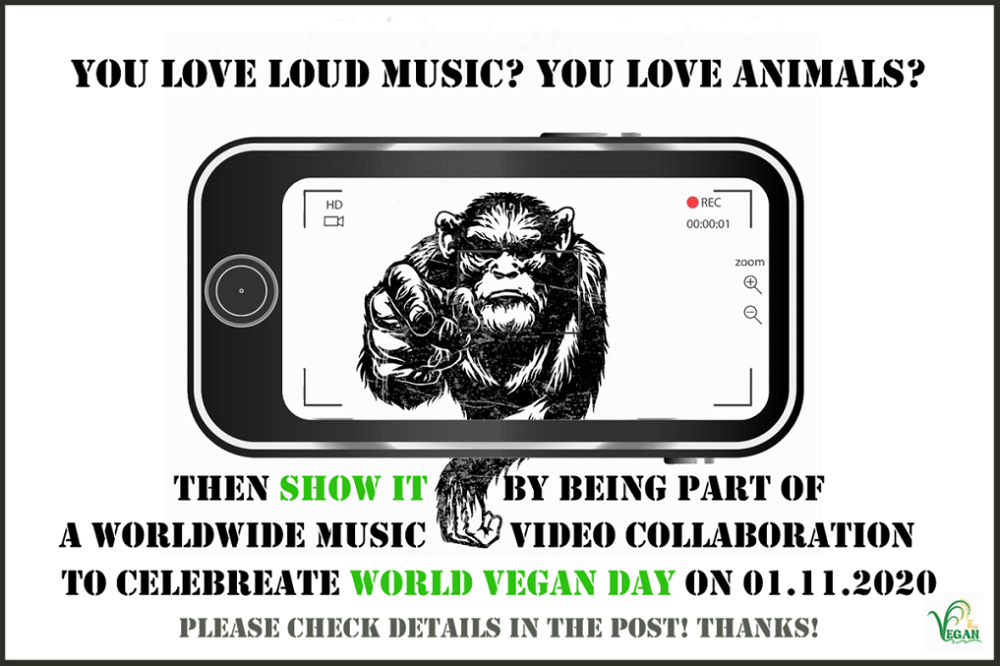 INVITATION TO CELEBRATE WORLD VEGAN DAY NOVEMBER 1st
Be part of a worldwide music video collaboration
+++OFFICIAL PRESS RELEASE BY THAI VEGAN+++
Statement:
Doro, having been a long-time plant-powered artist wearing faux leather for many years, the idea of using one of her songs to celebrate World Vegan Day, yearly taking place on November 1st, came naturally to Thai Vegan's mind.

While listening to "All for Metal", the team realized that her great lyrics would still make total sense if "Metal" was replaced by "Animals".

Thai Vegan managed to get in touch with Doro's management and requested the authorization of changing the lyrics and recording the song. The project has been generously approved and the final phase is going on.

It would be fantastic to have as many people as possible in the video.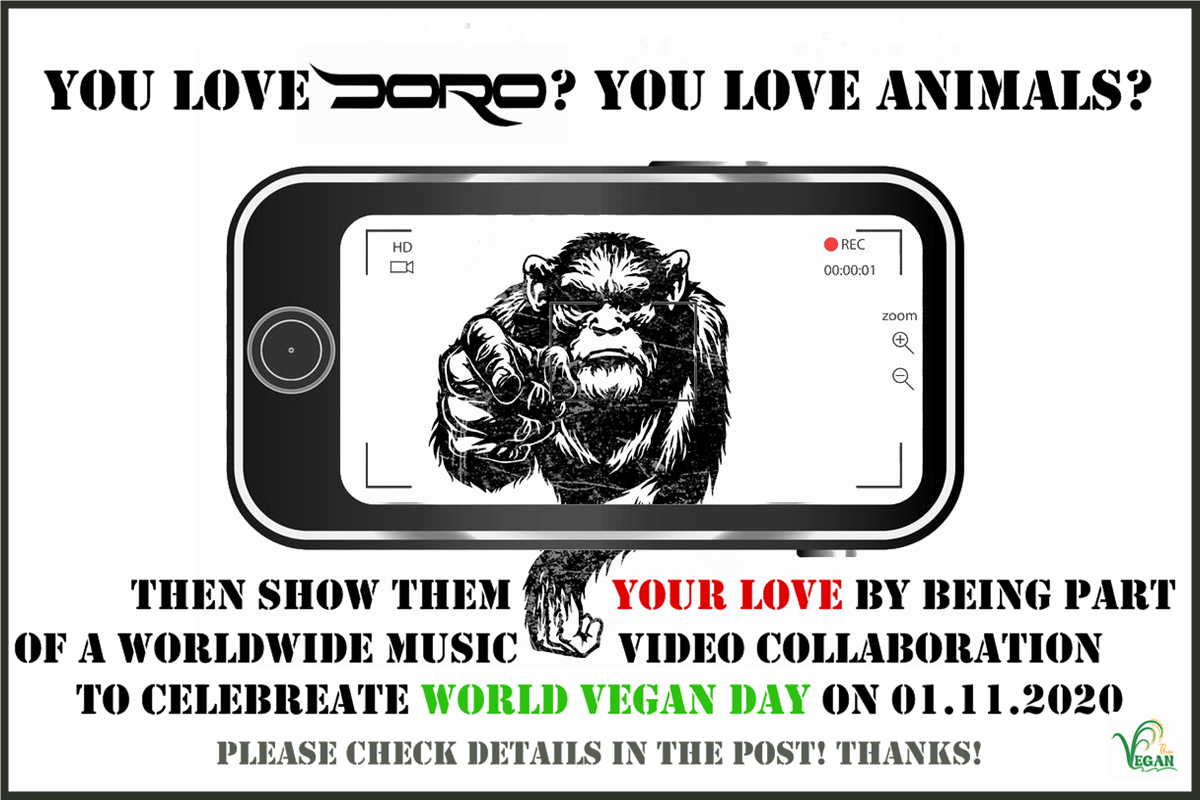 Beloved DORO is not only an iconic metal singer but she is also a compassionate Earthling who cares about all her non-human brothers and sisters.

Thai Vegan and their friends 1Q94 want to pay homage to Vegan Queen of Metal and her universal love by facilitating a collaborative music video (an acoustic cover of "All for Metal" with altered lyrics) where her fans from all around the world could show their admiration.

It will only take 10/15 minutes of your time for a once in a lifetime experience. All you need to do is watched this short tutorial:


Then, grab your phone and record yourself shouting one single word in time and send to Thai Vegan [TODAY] the file(s) that will be included in the video to be released on World Vegan Day: November 1st, 2020.


It's as simple as that!
Thanks in advance for your participation! Thai Vegan team

P.S. We will be more than happy to write your name and country if, of course, you want them to appear in the video. Just let us know and we will do accordingly!

1Q94 is one of the participating guests among other musicians from the U.S. to the Philippines by way of Europe.
—
HBLS interview with 1Q94 here
HBLS interview with DORO here



#plantbased #vegan #singalong #metal #doro #headbangerslifestyle #hbls