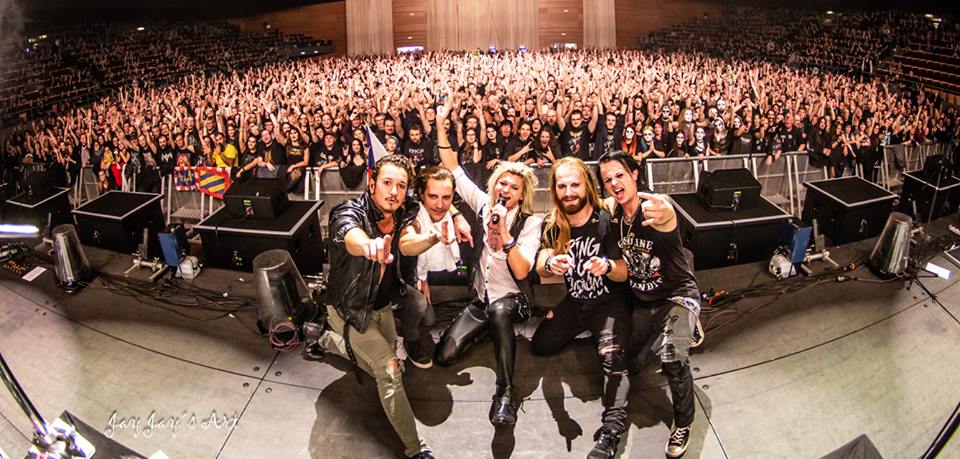 KISSIN' DYNAMITE Releases New Single And Video
For,,'Heart Of Stone'' With Accompanying Orchestra
KISSIN' DYNAMITE are looking back to a very successful year with the launch of their latest album 'Ecstasy' and a very successful tour in support of POWERWOLF which saw them take over arenas all over Europe.
KISSIN' DYNAMITE has now released a brand new single for the song ,,Heart Of Stone", it's a new version with an accompanying orchestra!




KISSIN' DYNAMITE will support POWERWOLF on their second European run in January!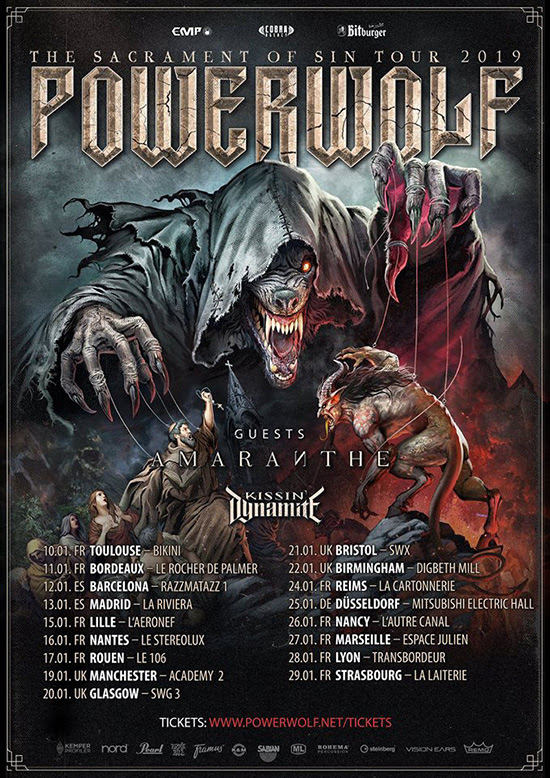 Also catch KISSIN' DYNAMITE live on their upcoming European headline tour in March!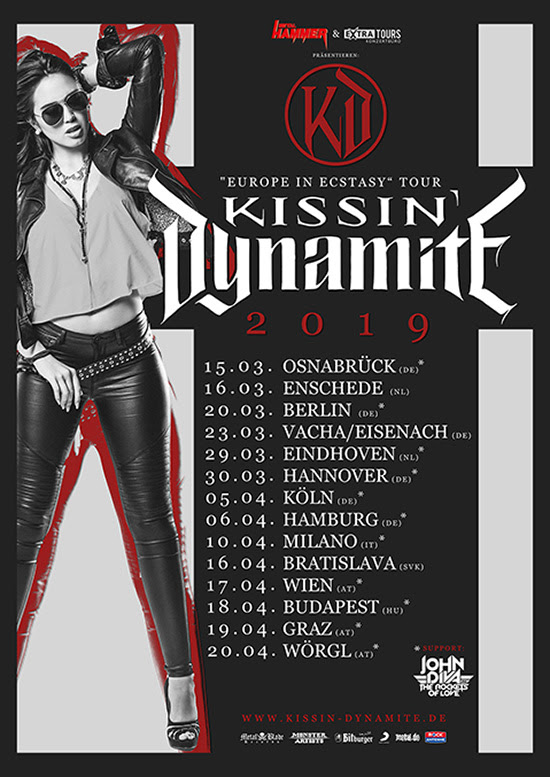 KISSIN' DYNAMITE released their latest album 'Ecstasy' in July 2018 via Metal Blade Records. Produced by KISSIN' DYNAMITE singer Hannes Braun, 'Ecstasy' harks back to the quintet's unpolished, energy-laden early days, while at the same time marking a turning point in their eleven-year history.

KISSIN' DYNAMITE lineup:
Hannes Braun – vocals
Ande Braun – guitars
Jim Muller – guitars
Steffen Haile – bass
Andi Schnitzer – drums