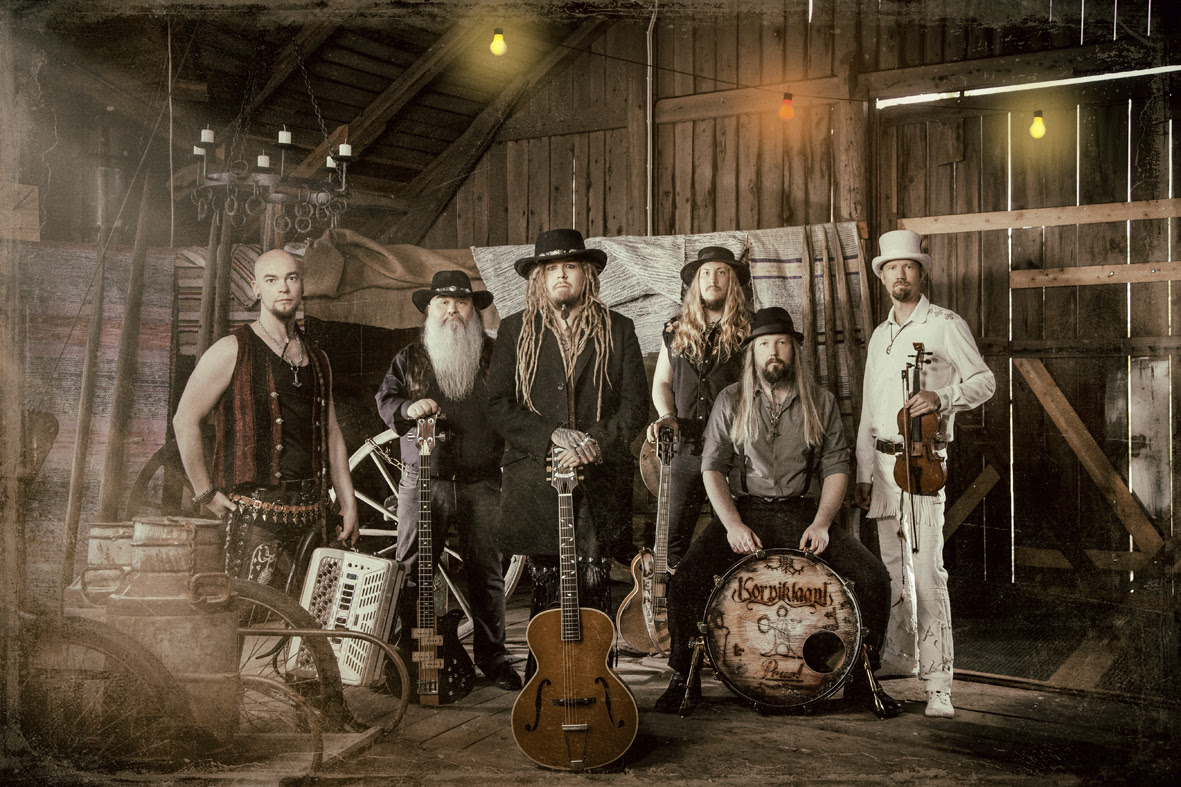 KORPIKLAANI Release Lyric Video To 'Beer Beer' Feat. ALESTORM's Christopher Bowes
& Announce More Tour Dates
2018 will go down in the history as an important year for KORPIKLAANI. The band celebrated its 15th anniversary, released their 10th album »Kulkija« and finally wrapped up the year with a successful North American tour in December.
2019 will be just as busy. The Finnish Folk Metal Superstars will start the year with an 8-date Finnish tour and will be joined on stage with a brass section from Lahti Sinfonia. With KORPIKLAANI attracting a wide and varied audience, it is especially nice that the tour includes also two all-ages shows at Nosturi in Helsinki and Finlandia Klubi in Lahti. The show in Helsinki will be opened by WALTARI and the Norwegian TROLLFEST, while all Finnish shows will also be supported by PROFANE OMEN who recently released their latest album »Ooka«.

After the Finnish tour, KORPIKLAANI will continue their world wide »Kulkija« -tour with a month-long European run with TURISAS and TROLLFEST and in May, the band will once again head down to Australia and New Zealand.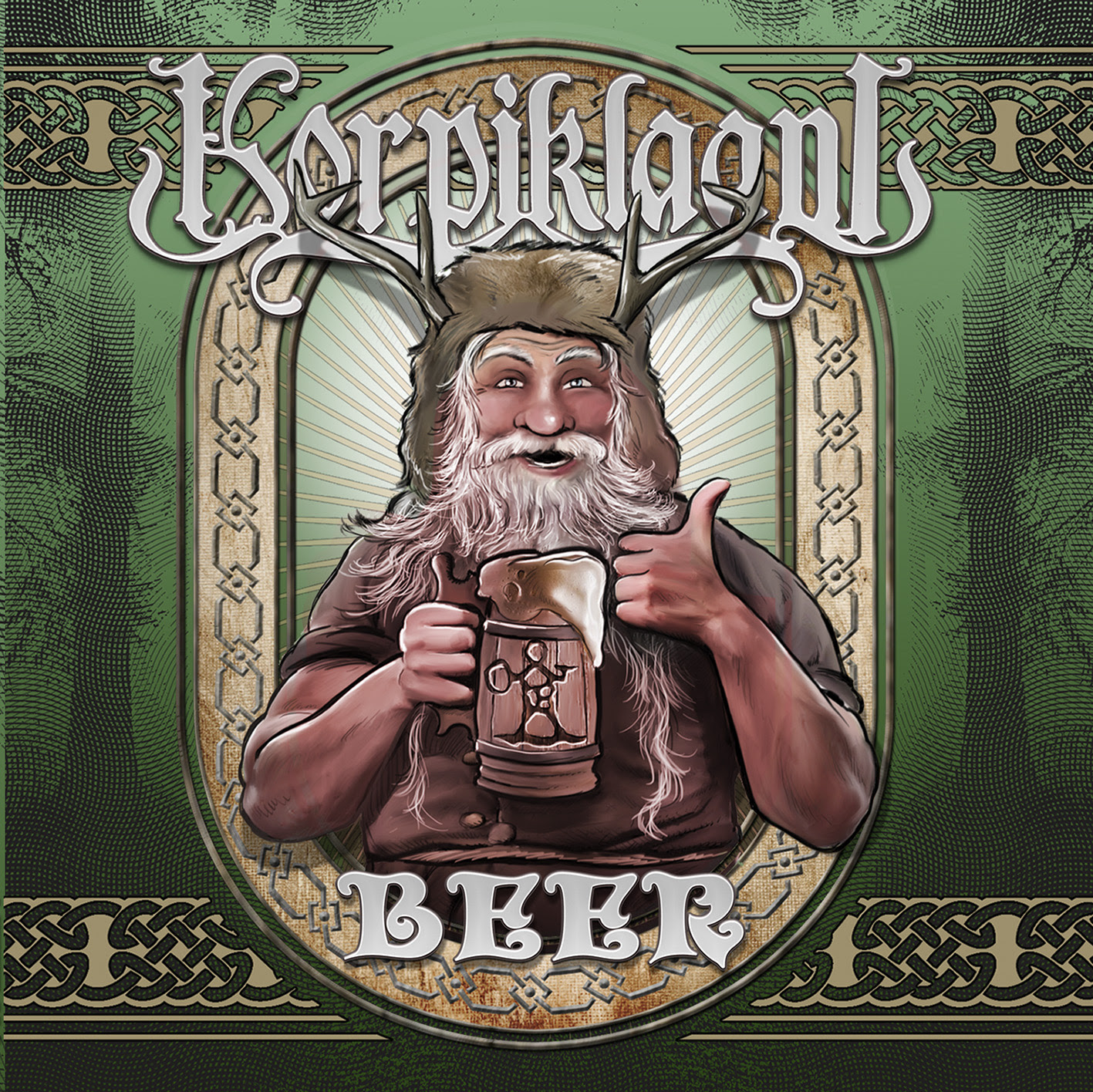 Just recently, Pyynikin Craft Brewery unveiled a tasty KORPIKLAANI lager and to celebrate this occasion, the band will release a special tour edition of their new album »Kulkija« ("Wanderer"), which doesn't only include the regular songs, but also a bonus CD titled »Beer Beer«. This disk, only available in the physical package, includes 14 versions of KORPIKLAANI's iconic song 'Beer Beer', graced by the likes of Christopher Bowes (ALESTORM), Steve "Zetro" Souza (EXODUS), Andreas "Gerre" Geremia (TANKARD), Jesper Anastasiadis (TURISAS), TROLLFEST, HEIDEVOLK and many more of their friends' bands and musicians.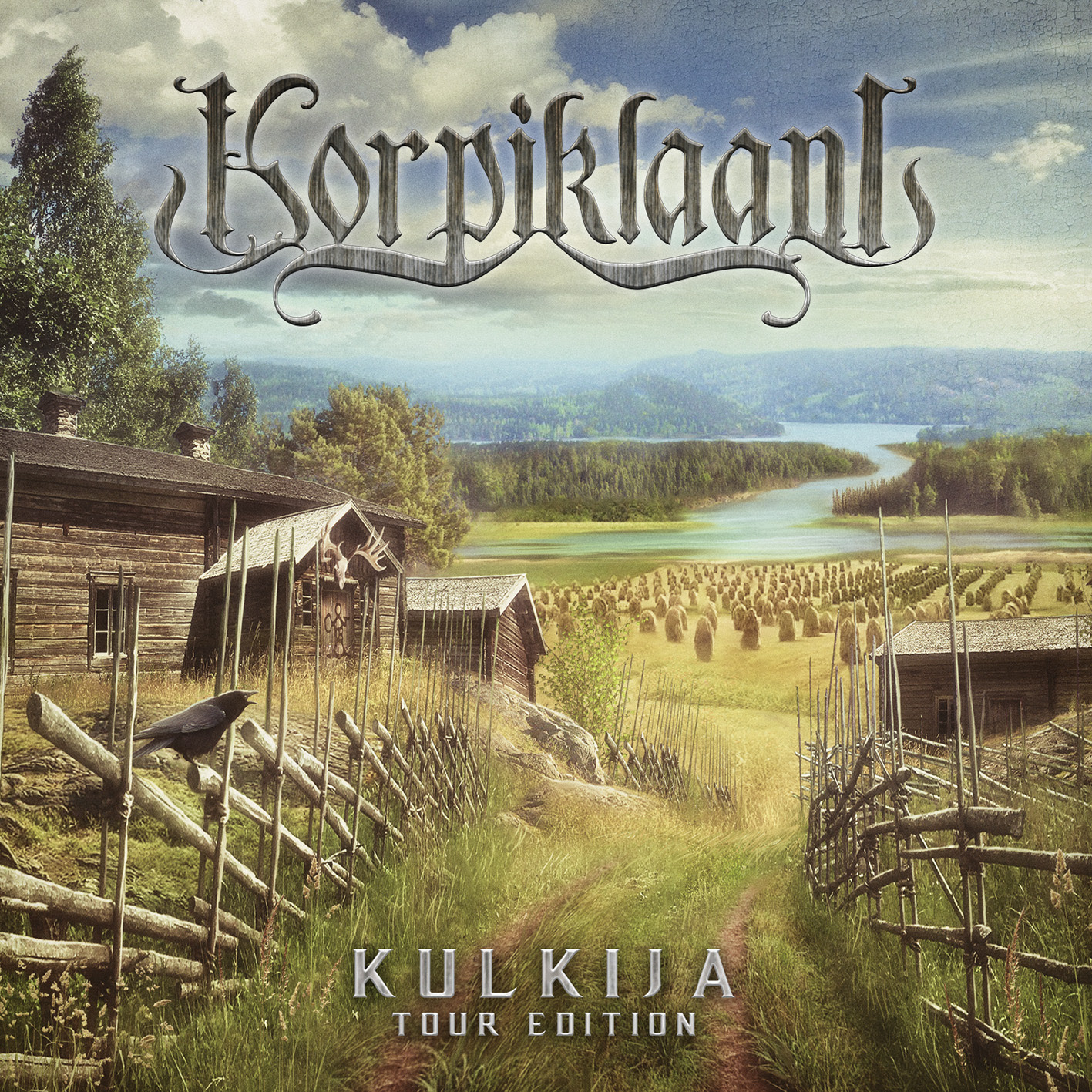 »Kulkija [Tour Edition]« – Track Listing:
01. Neito
02. Korpikuusen kyynel
03. Aallon alla
04. Harmaja
05. Kotikonnut
06. Korppikalliota
07. Kallon malja
08. Sillanrakentaja
09. Henkselipoika
10. Pellervoinen
11. Riemu
12. Kuin korpi nukkuva
13. Juomamaa
14. Tuttu on tie

»Beer Beer« CD
01. Kaljaa (feat. Vesku | KLAMYDIA)
02. Bier Bier (feat. Gerre | TANKARD)
03. Bíra Bíra (feat. FLERET)
04. Øl Øl (feat. TROLLFEST)
05. Shai Shai (feat. NYTT LAND)
06. Birra Birra (feat. Emilio | SKILTRON)
07. Пиво Пиво (feat. TROLL BENDS FIR)
08. Pivo Pivo (feat. Meri | IRIJ)
09. Μπύρα Μπύρα (feat. Jesper | TURISAS)
10. Pivo Pivo (feat. Milan from ASCHAR)
11. Beer Kill Kill (feat. Zetro | EXODUS)
12. Beer Beer (feat. Chris | ALESTORM)
13. Mellanöl (feat. Viking Danielson | SVARTA LJUSET)
14. Bier Bier (feat. HEIDEVOLK)
The first taster is released in the form of a lyric video to 'Beer Beer' and you can listen to the track with Christopher Bowes, here:
Celebrate with KORPIKLAANI on these upcoming tour dates for 2019:

w/ PROFANE OMEN
25.01. FIN Helsinki – Nosturi (w/ TROLLFEST, WALTARI)
26.01. FIN Tampere – Klubi (w/ TROLLFEST)
31.01. FIN Jyväskylä – Lutakko
01.02. FIN Lahti – Finlandia-klubi
02.02. FIN Turku – Apollo
07.02. FIN Kuopio – Henry's Pub
08.02. FIN Oulu – Hevimesta
09.02. FIN Seinäjoki – Rytmikorjaamo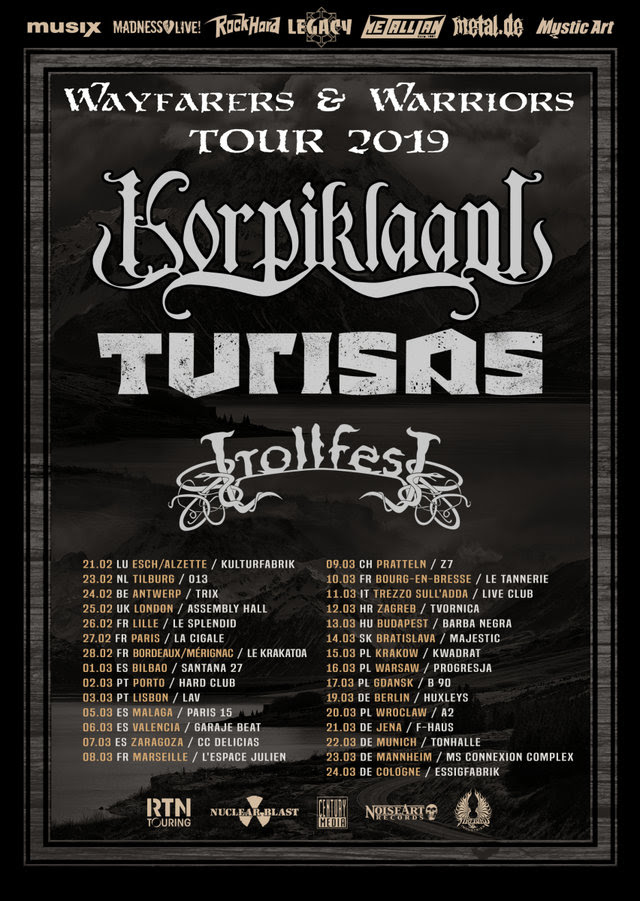 »Wayfarers & Warriors Tour 2019«w/ TURISAS, TROLLFEST
21.02. LUX Esch-sur-Alzette – Kulturfabrik
22.02. D Wacken – Wacken Winter Nights
23.02. NL Tilburg – 013
24.02. B Antwerp – Trix
25.02. UK London – Islington Assembly Hall
26.02. F Lille – Le Splendid
27.02. F Paris – La Cigale
28.02. F Mérignac – Krakatoa
01.03. E Bilbao – Santana 27
02.03. P Porto – Hard Club
03.03. P Lisbon – Lisboa ao Vivo
05.03. E Málaga – Paris 15
06.03. E Murcia – Garaje Beat Club
07.03. E Zaragoza – Centro Cívico Delicias
08.03. F Marseille – Espace Julien
09.03. CH Pratteln – Z7
10.03. F Bourg-en-Bresse – La Tannerie
11.03. I Trezzo sull'Adda (MI) – Live Club
12.03. HR Zagreb – Tvornica Kulture
13.03. H Budapest – Barba Negra Music Club
14.03. SK Bratislava – Majestic Music Club
15.03. PL Krakow – Klub Kwadrat
16.03. PL Warsaw – Progresja
17.03. PL Gdansk – B90
19.03. D Berlin – Huxleys Neue Welt
20.03. PL Wroclaw – A2
21.03. D Jena – F-Haus
22.03. D Munich – TonHalle
23.03. D Mannheim – MS Connexion Complex
24.03. D Cologne – Essigfabrik
New Zealand & Australia *NEW*
18.05. NZ Wellington – Valhalla
19.05. NZ Auckland – Whammy Bar
21.05. AUS Brisbane – The Triffid *
22.05. AUS Sydney – The Manning Bar *
23.05. AUS Canberra – The Basement Hotel *
24.05. AUS Melbourne – Max Watts *
25.05. AUS Adelaide – The Enigma Bar *
26.05. AUS Perth – Amplifier Bar *
* with Troldhaugen
31.05. – 02.06. CZ Pilsen – Metalfest Open Air
21. -23.06. LT Varniai – Kilkim Žaibu
03. – 06.07. D Ballenstedt – Rockharz Open Air
21. – 27.07. SLO Tolmin – MetalDays
01. – 04.08. RO Rasnov – Rockstadt Extreme Fest
02./03.08. FIN Tampere – SaariHelvetti