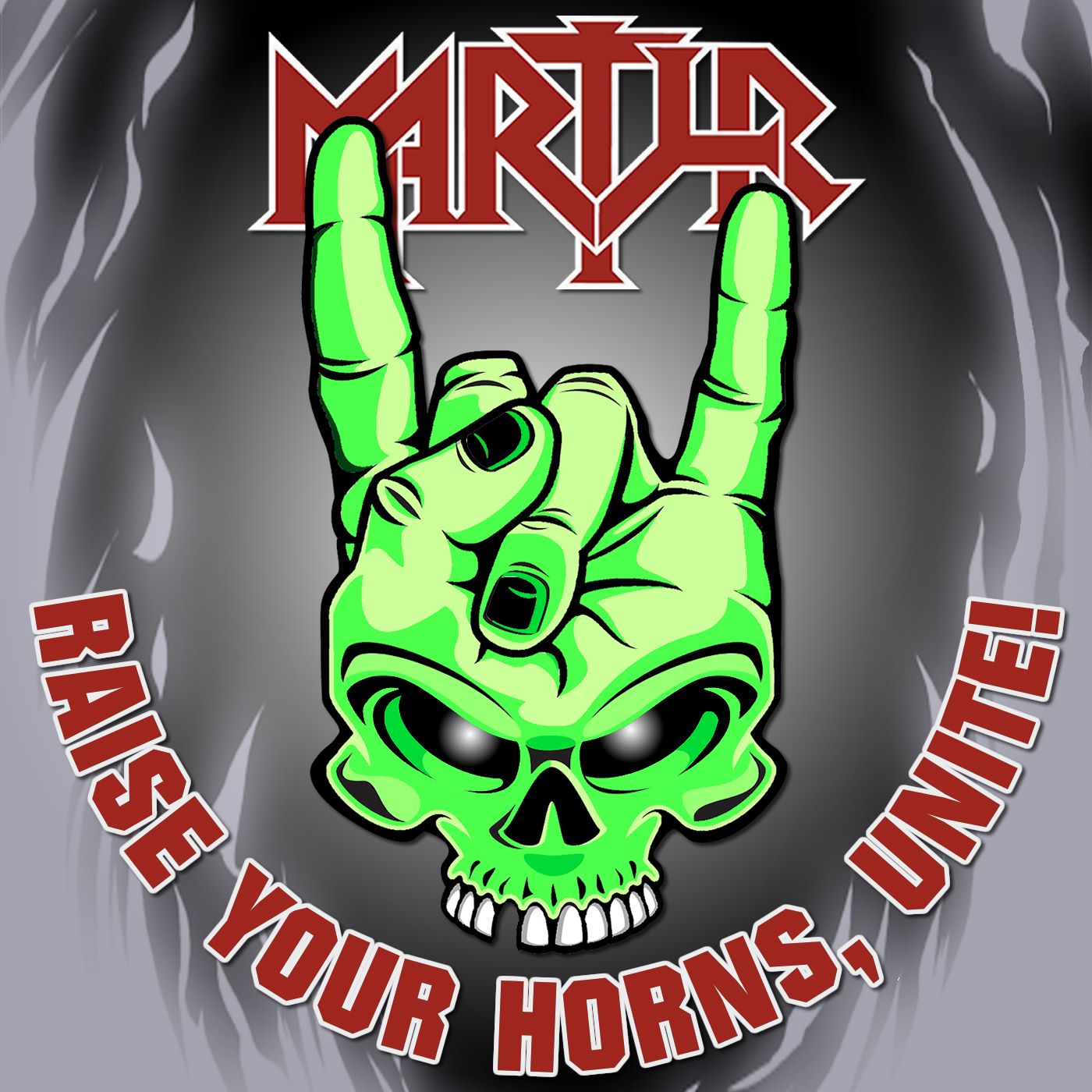 MARTYR
will release third single of upcoming album
+++OFFICIAL PRESS RELEASE Pt78 Records+++
Martyr will release third single ,,Raise Your Horns, Unite!'' The new single of the upcoming album is a fast pounding metal song with a real 80s vibe. Martyr received many great reviews on the first two singles and got a lot of radio time.

This song will be accompanied by a video and will be released on Sunday 15th November 15:00 CET.
Be there and chat with the band.
MARTYR "2.0" is: Rick Bouwman (Guitars) / Vinnie Wassink (Bass guitars) / Rop van Haren (Vocals) / Rick Valcon (Drums) / Geoffrey Maas (Guitars).
The song will be released through all relevant online streaming services.

YOUTUBE PREMIERE HERE:



PREVIEW HERE:


Martyr is a heavy metal band from Utrecht that has existed since 1982. During its existence a set of demo cassettes were released, as well as a number of long players. The general public first became acquainted with Martyr in 1985, when the song "En Masse (Stand Or Die)" appeared on the collective album "Metal Massacre VI" of the legendary American label Metal Blade. Other greats on this record included Possessed, Hallow's Eve, Dark Angel, The Obsessed, Hirax, Hades and Nasty Savage.
​​The debut album "For The Universe" from the same year is still considered a classic in heavy metal circles. For example, the leading website "Encyclopaedia Metallum: The Metal Archives" wrote the following about this album: "Martyr's songwriting is vastly superior to most of its competitors". In 2014, the group was honored by the "Dutch Steel (80s Metal From The Netherlands)" collector for Martyr's contribution to Dutch heavy metal history. E.e.a. the then mayor of Utrecht, Jan van Zanen, did not miss either, he sent the group a personal letter in early 2018 to thank Martyr for their ambassadorship for the city.

​​The group frequently performs at home and abroad, as a headliner or as a support act for a better-known act within the heavy metal spectrum (for example as support of ex-Iron Maiden singers Paul Di'Anno and Blaze Bayley, Trivium, Iced Earth, Manilla Road , Lizzy Borden, Raven and Saxon). The absolute highlights of Martyr's career so far have been their 3 tours in Japan, which featured frenzied crowds. The feedback Martyr receives based on their performances is purely positive (see reviews below).

​​Martyr is now writing songs for the new album with already two released singles "No Time For Goodbyes" (1 June 2020) and "Fire Of Rebellions" (17 July 2020).
—