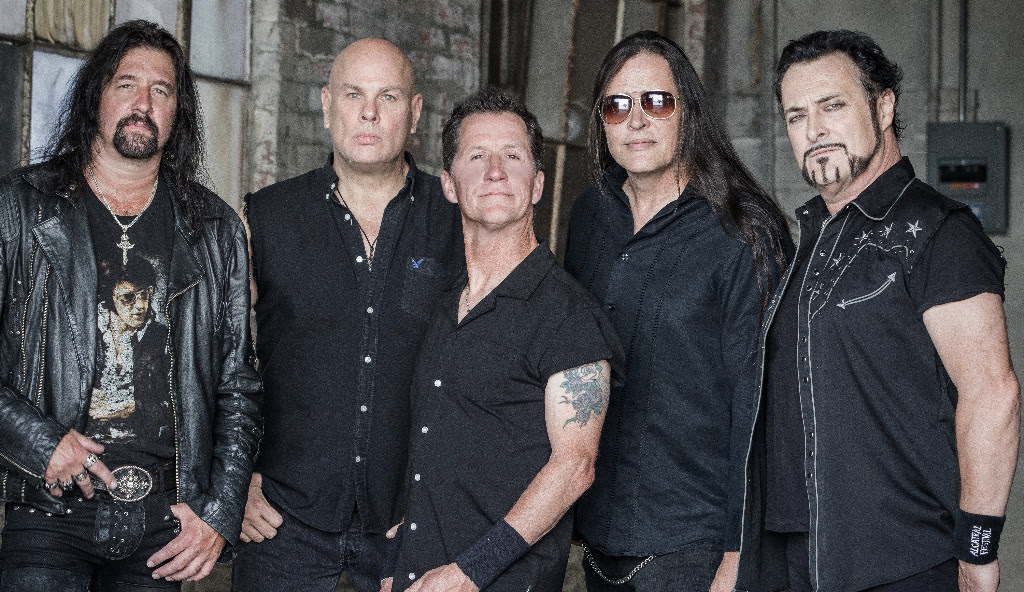 METAL CHURCH Release New Single And
Music Video For ,,By The Numbers''
West coast metal veterans METAL CHURCH will unleash their 12th full length studio album 'Damned If You Do' on December 7, 2018 via Nuclear Blast Records (Rat Pak Records/America & King Records/Japan). The latest release is the follow-up to their highly successful 2016 album 'XI', which saw the return of legendary frontman Mike Howe. 'Damned If You Do' is a cross between the band's iconic 'Blessing In Disguise' and 'The Human Factor'.
METAL CHURCH has launched the third single from their upcoming offering entitled 'By The Numbers'. In a case where art imitates life, the video tells the story of a successful businessman who also plays double duty as a rock star lead singer, something Mike Howe knows all too well.

'Damned If You Do' also features new drummer Stet Howland (ex-W.A.S.P./Lita Ford). Stet first arrived after the departure of long-time drummer Jeff Plate, but soon after joining the band he was diagnosed with diffuse large B-cell lymphoma. Miraculously, his treatments for the aggressive non-Hodgkin lymphoma worked and he was able to begin recording the new album.

'Damned If You Do' is something truly unique and special. The songs are powerful, precise, and METAL CHURCH's musical vision is unified. From the haunting opener ,,Damned If You Do" to the final hard-edged track ,,The War Electric", this new album is sure to resonate with fans from the band's early years while garnering new ones. Songs like ,,By The Numbers",,,Guillotine" and ,,The Black Things" are sure to become instant favorites!