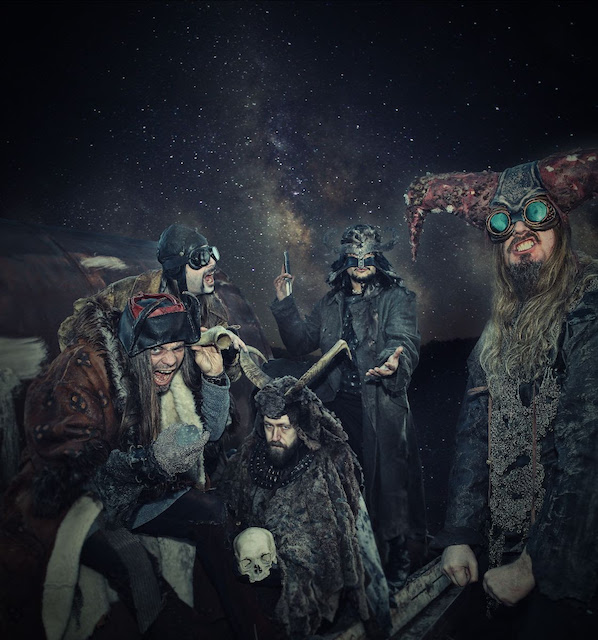 News | Arcturus announce Anniversary Tour
+++ OFFICIAL PRESS RELEASE BY PROPHECY PRODUCTIONS +++
ARCTURUS announce "The Great 31st Anniversary Tour" European Shows 2022
ARCTURUS have announced a new set of European and tour dates for January and February 2022. The avant-garde metal pioneers will kick off their winter road trip under the heading of "The Great 31st Anniversary Tour" locally at Oslo's Parkteatret on January 20. Following the premiere, the Norwegians will continue to plough through the snows of 14 more European countries before taking their final bow for this time at the Petit Bain in France's illustrious capital Paris on February 12.
ARCTURUS will be joined on all dates by Danish progressive metal outfit IOTUNN, who feature HAMFERÐ vocalist Jón Aldará.
ARCTURUS comment: "We would just like to formally announce that in celebration of our 31 year anniversary, we will be touring across Europe with our good friends Iotunn during January and February 2022", writes the band and asks. "Will we see you out there?"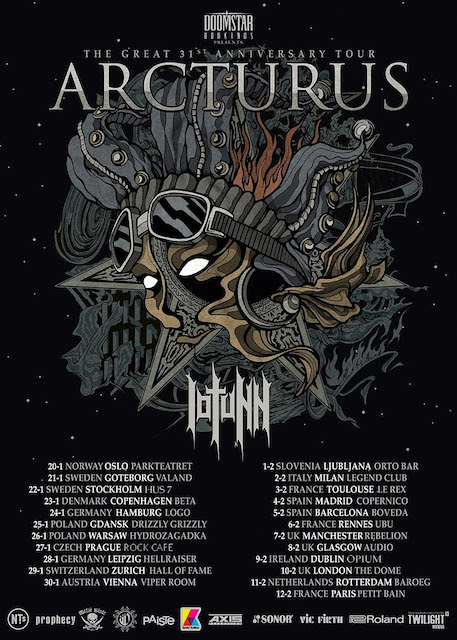 ARCTURUS LIVE 2022
20 JAN 2022 Oslo (NO) Parkteatret
21 JAN 2022 Göteborg (SE) Valand
22 JAN 2022 Stockholm (SE) Hus 7
23 JAN 2022 København (DK) Beta
24 JAN 2022 Hamburg (DE) Logo
25 JAN 2022 Gdansk (PL) Drizzly Grizzly
26 JAN 2022 Waszawa (PL) Hydrozagadka
27 JAN 2022 Praha (CZ) Rock Café
28 JAN 2022 Leipzig (DE) Hellraiser
29 JAN 2022 Zürich (CH) Hall of Fame
30 JAN 2022 Wien (AT) Viper Room
01 FEB 2022 Ljubljana (SI) Orto Bar
02 FEB 2022 Milano (IT) Legend Club
03 FEB 2022 Toulouse (FR) Le Rex
04 FEB 2022 Madrid (ES) Copernico
05 FEB 2022 Barcelona (ES) Boveda
06 FEB 2022 Rennes (FR) Ubu
07 FEB 2022 Manchester (UK) Rebellion
08 FEB 2022 Glasgow (UK) Audio
09 FEB 2022 Dublin (IE) Opium
10 FEB 2022 London (UK) The Dome
11 FEB 2022 Rotterdam (NL) Baroeg
12 FEB 2022 Paris (FR) Petit Bain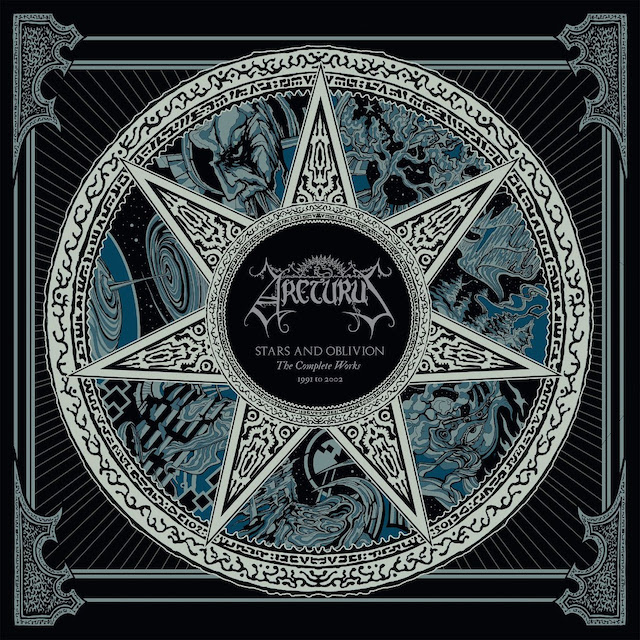 STARS AND OBLIVION – THE COMPLETE WORKS 1991-2002
In September this year, ARCTURUS have released their early masterpieces under the title "Stars and Oblivion – The Complete Works 1991 – 2002″ in luxurious box set editions that are already sold out as well as in a 7-CD hardcover artbook, of which a few are still available. Please see below for more details.
ARCTURUS have continuously spearheaded the metal avant-garde of their Norwegian homeland and far beyond until this day, ever since the band emerged from the bubbling cauldron of Oslo's creatively bursting, fast rising underground black metal scene with the two-track 7″ "My Angel" in 1991.
With then-guitarist and formidable keyboard player Sverd taking the helm and forming the act's core together with MAYHEM drum-beast Hellhammer, ARCTURUS released a string of classic albums that were recorded with the notable inclusion of ULVER frontman Kristoffer "Garm" Rygg until 2003. The band's early material including all recordings with Garm has been reissued in September 2021 as lavish limited collectors' editions under the title "Stars and Oblivion – The Complete Works 1991 – 2002" that contain a wealth of rare and previously unreleased bonus materials.
Included in these editions are all four legendary albums of the "Garm-period": "Aspera Hiems Symfonia", "La Masquerade", "Disguised Masters", and "The Sham Mirrors" as well as another album that combines both early EPs "Constellation/My Angel" with the addition of 2 "My Angel" rehearsal-tracks. The sixth album, entitled "X-Tapes" is a very special collection of ultra-rare and previously unreleased material from ARCTURUS' personal archives including private cassettes of rehearsals, drunken jams, and even two live tracks from 1995. The artbook features a seventh CD, which contains synthesizer compositions from ARCTURUS mastermind Steinar "Sverd" Johnsen.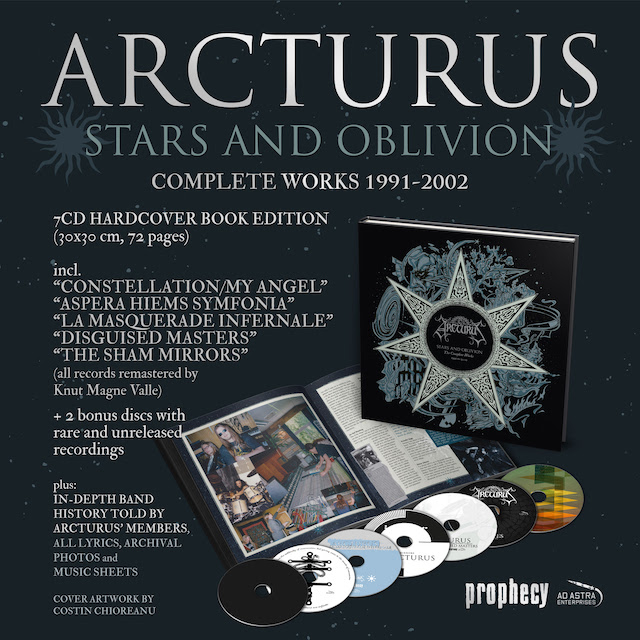 What sets these editions audibly apart from previous reissues is the careful remastering of all material by long-standing ARCTURUS guitarist Knut Magne Valle that diligently maintains the original spirit, but enhances the sound to contemporary standards.
To do these musical masterpieces justice, renowned Romanian artist Costin Chioreanu created fresh cover art for the already sold out boxes and the artbook. Additional artbook pages graphic design, enhanced original artworks commissioned by ARCTURUS, and for the bonus materials were created by Łukasz Jaszak. The 72-page hardcover artbook features an in-depth essay by music journalist Jeff Wagner, celebrated author of the book "Mean Deviation: Four Decades of Progressive Heavy Metal". 
"Stars and Oblivion – The Complete Works 1991 – 2002" constitutes the definite collection of ARCTURUS classic early releases that created the foundation of this legendary Norwegian avant-garde metal band and that have stood the test of time.
Shop`Stars and Oblivion-The Complete Works 1991-2002′ HERE