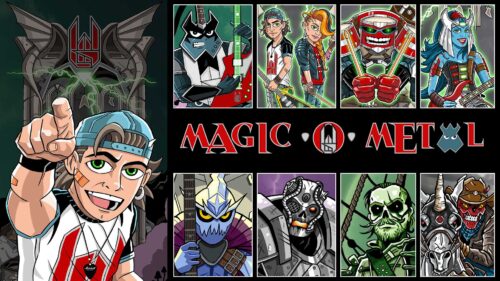 News | Magic O Metal proudly presents the first music video
from its new LOUD AND PROUD series
+++ OFFICIAL PRESS RELEASE MAGIC O METAL +++
Magic O Metal proudly presents the first music video from its new LOUD AND PROUD series, which will be available worldwide on December 17, 2021.
CHILDREN OF HOPE
With Loud and Proud, Sander Gommans (After Forever) brings young talents together to write and record killer metal-tracks with professional artists. Loud and Proud is a series of heavy metal tracks with a message for everyone, regardless of age, to be inspired and to discover your own true unique powers! It is a reminder to never lose sight of the child in you. Keep wondering and keep playing! The POWER is in you … BELIEVE … CREATE!!
Watch ´Loud and Proud: ~Children of Hope~´
The foundation for this new track was laid in cooperation with Frank Schiphorst from the band Mayan. It was then further developed with the help of cool new riffs and ideas from 2 young guitarists Thijmen van der Meer and Alexander de Wit.
METAL POWER
Monica Janssen (X-Tinxion and Downcast Collision) gave this song its lyrics and provided the vocals for both melodic and aggressive parts of Loud and Proud – Children of Hope. She was supported in this by none other than 10-year-old grunt-talent Nova Huijben. With her rendition of Arch Enemy's track The Eagle Flies Alone, Nova has recently shown on the show Game of Talents on Dutch and Belgian national TV, that children also have a lot of Metal Power!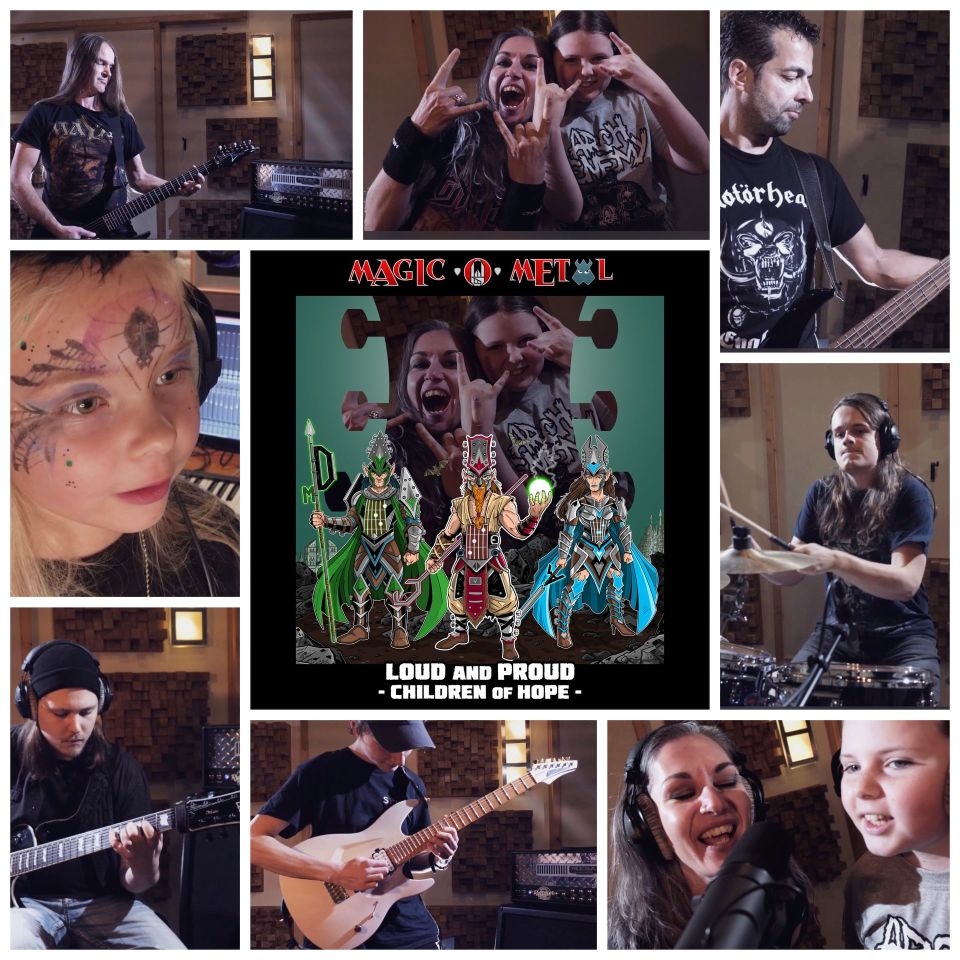 The line-up is completed by drummer and Metal Factory graduate Fons van Dijk (Sisters of Suffocation) and bassist Sander Stappers (Sengaia, China White en Souls of Deaf). Erwin Hermsen is responsible for the production and also shot the video clip and added some keyboard fragments to the song at his Toneshed Recording Studios. Sander Gommans eldest daughter, Lana Gommans, made a spoken contribution halfway through the song. "It was very special for me to record this with my daughter Lana. This was where everything came together for me, young and old worked together and created a song with a unique atmosphere," says Sander Gommans.
HAVE FUN
On the creation of this track Sander Gommans continues by saying: "The cool thing about this collaboration is that this track contains both old school as well as many new elements. Magic O Metal hopes to show aspiring artists of all ages that everyone can create something cool, as long as you are motivated to work for it. I'm very proud of the end result!". Monica Janssen adds: "The message of Loud and Proud – Children of Hope fits in seamlessly with the core values of my company Wisselkind-Creative Coaching. Wisselkind (Changeling) stands for creativity and its development. Play seriously and from your heart, with imagination and passion. Have fun in everything you do and be kind to yourself and others, without judgment or prejudice."
About
Musicians from our world embark on an adventure with magical creatures from The Metal Dimension, a world where fantasy becomes reality. There is a passion that all our heroes share: METAL!
Genre
Metal
Website
https://www.magicometal.nl/
Social
Tags