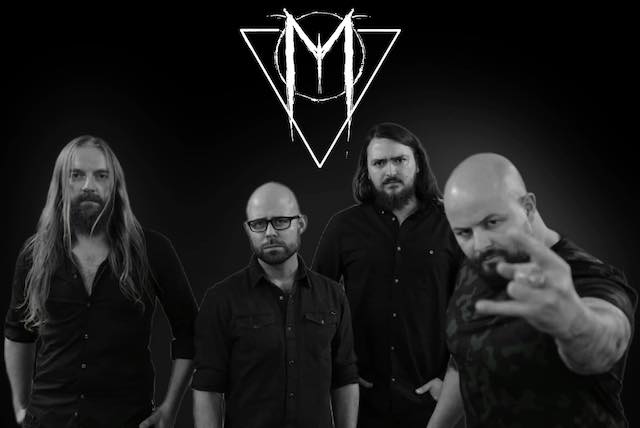 News | Mercenary release new lyric video
,,Where Darkened Souls Belong''
+++OFFICIAL PRESS RELEASE BY NOISEART RECORDS+++
Like frozen giants breaking out of their year-long slumber, the veterans of dark melodic metal Mercenary are once again rising from the depth of Danish soil, awakening from their dormancy to rekindle the flames of hope amidst the cold harsh realities of modern existence with their hard-hitting metal hymns and unique blend of Scandinavian melancholy, melody and aggression.
THE BAND'S HISTORY
Over the past two decades Mercenary has been a relentless titan of the Danish metal scene and their albums have been highly acclaimed by fans and media alike. The characteristic mix of huge, epic melodies and aggression has brought them appearances on some of the biggest festival stages as well as headliner tours in Europe and Japan and support slots for bands such as MEGADETH, ARCH ENEMY, NEVERMORE, KING DIAMOND, SYMPHONY X and DARK TRANQUILITY. The unusual mixture of elements from many genres within metal is the band's biggest asset: an organic diversity of soaring leads, crushing vocals and hard-hitting hymns bound together by tight songwriting and the ability to stand up to any sort of audience and make them lifetime followers.
Mercenary's new single »Where Darkened Souls Belong« combines their signature strengths with a fresh sound and the grand melancholy and soaring clean vocals of past albums, and now Mercenary is back for more with a darker, harder and more aggressive sound to fit the end times unfolding around us.
WATCH LYRIC VIDEO FOR ,,WHERE DARKENED SOULS BELONG" HERE
QUOTE FROM GUITARIST JAKOB MOLBJERG
"We're happy to present the second single from our new album, the first song in our career that has been recorded and produced entirely by our very own guitar genius Martin Buus at the Mercenary HQ
(also known as Buus Studios), giving the song a big, fat, organic and pounding sound. Whereas our first single "From the Ashes of the Fallen" introduced a dark and aggressive new expression, this song delves into more mellow territory, combining experimental elements like distorted keyboards and mellow electro-synth verses with classic Mercenary elements like big soaring vocal hooks and goosebumps-inducing leads. A dark song to soothe all the darkened souls out there."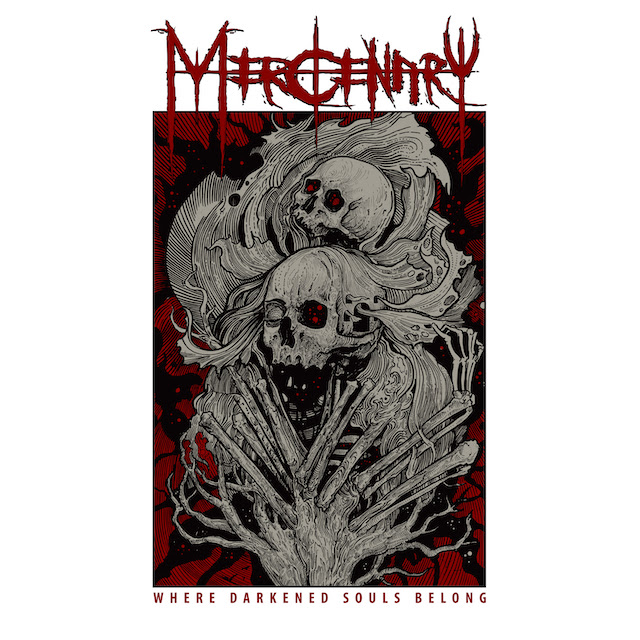 ABOUT
Song mixed by Jacob Hansen Song recorded and produced by Martin Buus @ Buus Studios Single artwork by Timur Khabirov.
For the next two months, Mercenary is crowdfunding the recordings and mix of the rest of their upcoming 8th album, offering perks such as vinyl, custom craft beer, their very own gin, punny coffee mugs, chances to appear on the new album or jam with the band and much much more. Check out their Indiegogo campaign HERE
For now, you can catch Mercenary live at Viborg Metal Festival (Dk) on March 5th with Paradise Lost, Bloodbath and others.
LINE-UP 2022:
Martin Buus: Lead guitar
René Pedersen: Bass & vocals
Martin Nielsen: Drums
Jakob Mølbjerg: Guitar