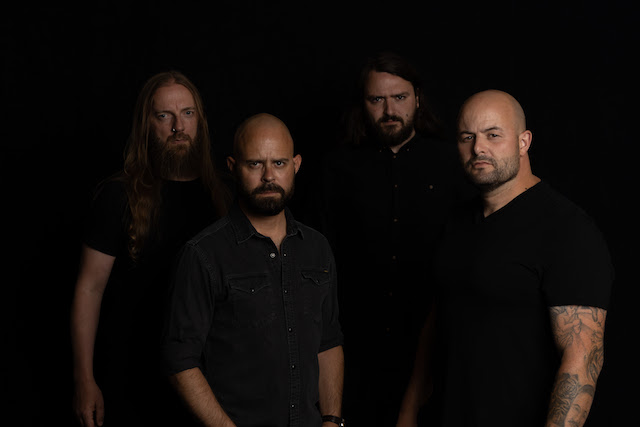 News | Mercenary release new single ,,Heart Of The Numb"
Featuring Matt Heafy
+++Official Press Release by Noise Art Records+++
Mercenary – Release new single "Heart of the Numb" featuring Matt Heafy.
They also announce a new album called: `Soundtrack To The End Of Times', to be released 22 September 2023.
WATCH THE VIDEO HERE:
`Soundtrack To The End of Times' Denmark's Mercenary rekindle the flames of hard hitting metal hymns for all melodic metal fans!
With album number eight and ten years since their last release, Mercenary return with a masterpiece for every melodic death & progressive metal fan. Formed in Aalborg, Denmark, Mercenary capture the unique blend of Scandinavian melancholy, melody and aggression. 22 September, 2023 will see the band release their new offering, Soundtrack To The End of Times.
Pre-order HERE
The first single of the album, is the haunting ,,Heart of the Numb", featuring TRIVIUM vocalist Matt Heafy which proves that death metal does not always need fast-paced riffage and thunderous blast beats.
MERCENARY PERSONAL COMMENT
Guitarist Jakob Mølbjerg comments:"It's a great pleasure to finally be able to spill the beans about our new album "Soundtrack for the End Times" which will be out on September 22nd!
In all sincerity, we truly feel that this monster of an album is our darkest and heaviest effort yet and a truly fresh take on all the trademark elements of Mercenary's characteristic sound: Huge, soaring choruses that will grip and pierce your soul, bone crushing riffage and punishing drums that will pound you into the ground, and stellar leads that will bring back a renewed belief in beauty to your shattered existence. Everything wrapped in the crisp, powerful production from our very own Master-of-all-trades, Mr. Martin Buus, and a huge, crushing world class mix from Jacob Hansen.
New and old fans alike will hopefully also be mesmerized by the outstanding cover artwork by the masterful Niklas Sundin, who also did the legendary covers for "11 Dreams" and "Architect of lies".
Get a taste of the delicious darkness that is our new single, "Heart of the Numb", featuring none other than one of our biggest supporters ever, Mr. Matt Heafy of Trivium! We've been in touch for years and we were so fortunate that he agreed to grace this song and found the time to add some fierce killer vocals in his incredibly busy schedule. We're ever so grateful!
QUOTE FROM MATT HEAFY:
"The world has always been familiar with the sounds and styles of metal from Sweden, from Norway, from Finland; but one country who has just as important – but unique – of a style is Denmark. 
Denmark has had countless amazing bands come forth in the last few years, but one of the most iconic Danish metal bands who sounds quintessentially Danish-Metal is Mercenary. Mercenary for years has been ahead of the game crafting its own special blend of metal. When I hear Mercenary – I hear Denmark. I hear metal. 
The way Mercenary has and does present its own special breed of music is exceptional. 
You all must listen to this band."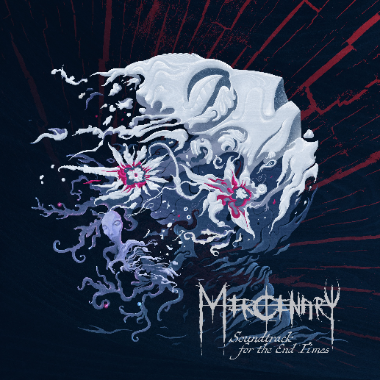 TRACKLISTING
Burning in Reverse
Heart of the Numb (Feat. Matt Heafy)
Where Darkened Souls Belong
Through this Blackened Hatred
Anthem for the Anxious
A Darker Path
Become the Flame
From the Ashes of the Fallen
Black Heart, Dead Tissue
Black Blood Soil
Beyond the Waves 
Available on all digital platform, Digipak & 2LP Vinyl
UPCOMING TOURDATES
2023: Danish Album Release Tour
   23/9: Beta, Copenhagen
   29/9: Studenterhuset, Aalborg
  13/10: Platform K, Horsens
  14/10: Kansas City, Odense 
MERCENARY LINE-UP
Martin Buus: Lead guitar
René Pedersen: Bass & vocals
Martin Nielsen: Drums
Jakob Mølbjerg: Guitar