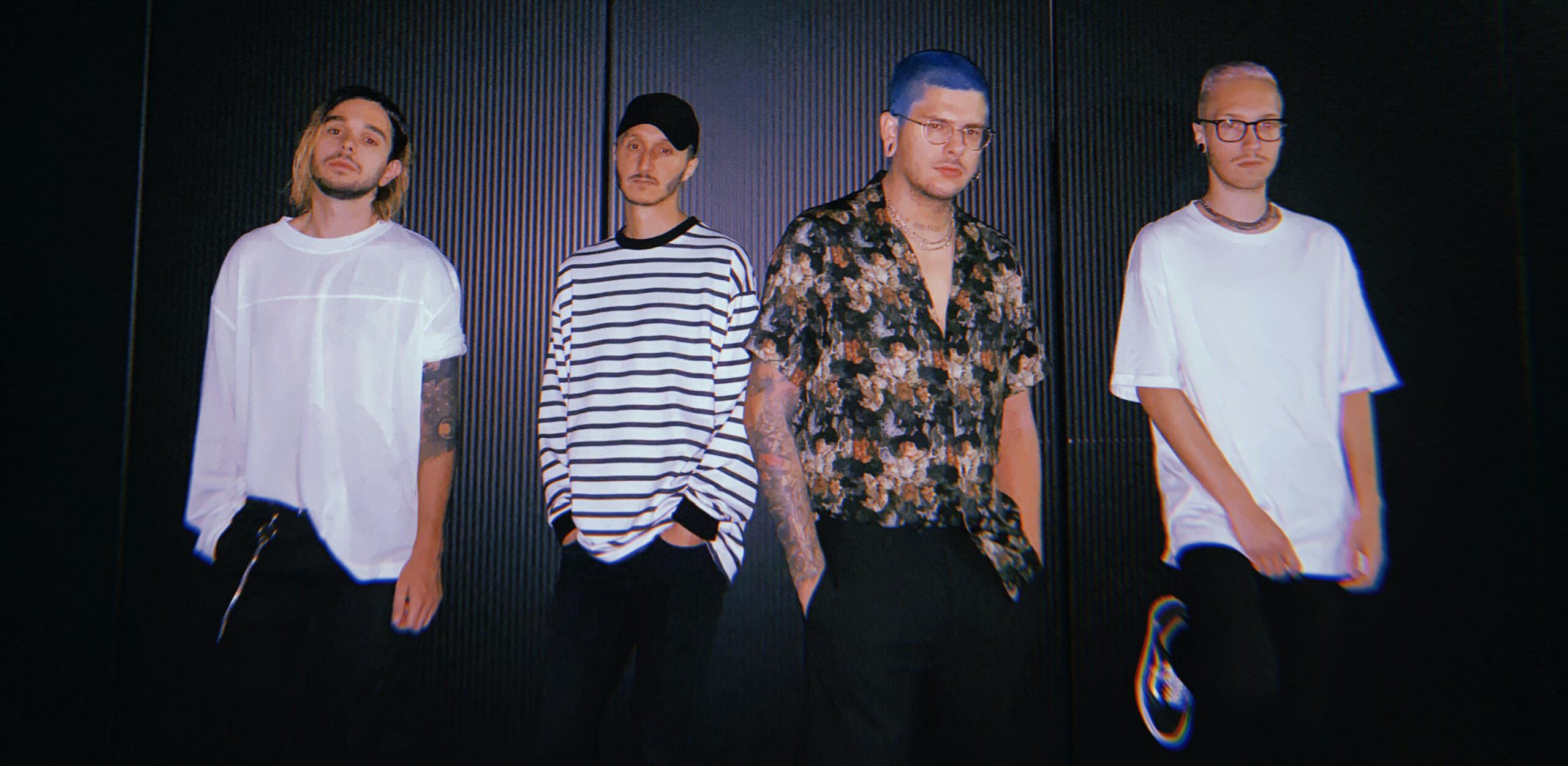 NOVELISTS FR
Release new video
+++OFFICIAL PRESS RELEASE BY OUT OF LINE MUSIC+++
NOVELISTS FR – Release New Video "Lost Cause"
By now NOVELISTS FR should be known to anyone who shows even the slightest interest in Metal and hasn't spent the last years living under a rock. The four-piece, founded in France, has been producing their very own interpretation of Metalcore for more than seven years now which cannot be pigeonholed into any conventional category, breaks with dull genre boundaries, and is in no way inferior to big names of the industry such as Architects & Co. – Welcome to Out Of Line Music!
Today, NOVELISTS FR hits hard with this new single release by working with Dan Lancaster, known for producing bands such as Bring me the Horizon, Blink 182, One Ok Rock, etc., and how impressively how bands can develop musically without throwing their artistic principles overboard with the release of their brand-new single "Lost Cause".
NOVELISTS FR leave their musical comfort zone and create an alternative and experimental work, which gives hope for great things yet to come. The band combines different styles, which form an impressive overall picture from electronic passages à la Bring Me The Horizon with cutting-edge clean vocals to brutal gutturals and djenty guitar riffs in the style of Make Them Suffer. NOVELISTS FR are also taking a new direction structurally. Tobias Rische has been taking his place at the mic now and completes the originally purely French quartet after the surprising departure of ex-singer Matteo Gelsomino. Tobias, who had previously lent his voice to the recently departed Metalcore band Alazka, brings new shades to NOVELISTS FR and presents himself from an impressively ambivalent side by taking the contrast of clean vocals and gutturals familiar from NOVELISTS FR already to an absolutely new level.
WATCH ,,LOST CAUSE" HERE:
"Lost Cause is actually the first song we all wrote together. Because everyone in the band has very different backgrounds, influences, and musical preferences, it's by far our most diverse track yet", explains bassist Nicolas Delestrade.
Nicolas recalls: "We already knew Tobias from a few shows and festivals we played together and when it was clear that Alazka would break up, he contacted us immediately and wanted to be part of Novelists FR. After a few trial studio sessions, we realized how well we harmonize together and a month later we booked the studio again to work with Tobias on new Novelists FR material".
"We wanted to keep the song lyrically as open as possible so that everyone has the chance to identify with it", as Tobias describes the premise of the single, "if you find yourself personally in the music or the lyrics, the songs can give you so much more."
Whether musically or within the band, NOVELISTS FR are definitely heralding a new era with Tobias and "Lost Cause". "When Matteo left the band, we expected the worst", confesses Nicolas. "We made one thing clear to ourselves: If there was a future for Novelists FR, we would approach music from a more open and self-determined perspective to completely unleash our creative vein without any restrictions – regardless of whether the end result would please the masses or not."
Thanks to Tobias, the band could finally put this intention into action and created a first taste of the new NOVELISTS FR in "Lost Cause". "We had remained true to our old familiar style for three albums now and only polished it up from record to record", comments Nicolas. "Now was the time to just have some fun again". Also, Tobias confirms: "I personally strive to constantly develop myself further, and if that means making stylistic changes, then that will probably be the right way to go."
Order or stream "Lost Cause" HERE


NOVELISTS FR are:
Tobias Rische – vocals
Florestan Durand – guitar
Nicolas Delestrade – bass guitar
Amael Durand – drums
ABOUT NOVELISTS FR:
The Parisian NOVELISTS FR have been very busy in recent years. More melodic and equally progressive metalcore of modern interpretation with a good portion of Djent. Since the foundation in 2013, three albums have been released and there has been a lot of touring. With their unmistakable style, which combines spherical elements à la Northlane with technical playfulness in the sense of Erra, NOVELISTS FR were able to win over crowds of fans in their early days already. Today, Novelists FR are bearers of hope for modern Metalcore and arouse the urge for headbanging and wild moshpits among young fans as well as long-established ones.
—