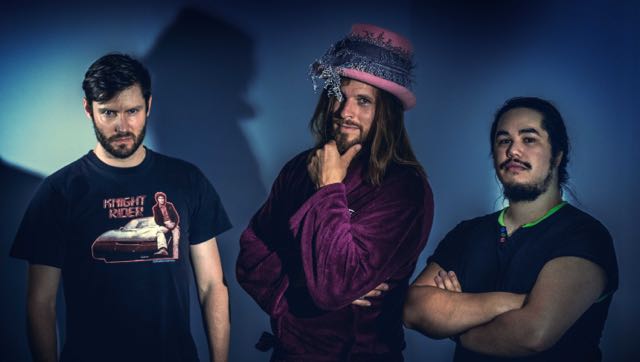 PYJAMA PLANET (South Africa)
Release new single
+++OFFICIAL PRESS RELEASE BY DEVOGRAPHIC+++
THE SYMPHONIC INSTRUMENTAL DJENTY GENIUS OF MARK PYJAMA AND PYJAMA PLANET (SOUTH AFRICA) IS BACK WITH NEW SINGLE ,,STORM THE GATES".

Join PYJAMA PLANET on a journey as they STORM THE GATES of King Obdurance's stronghold with this sick symphonic, proggy and djenty riff-laden beast of a track!

STORM THE GATES is the spirited second single from the upcoming PYJAMA PLANET album MADJENTA (coming 2021).

Following suit from THE PRELUDE (released in October 2020), STORM THE GATES is inspired by bands such as Sylosis, Persefone and Trivium, powerful, fast as hell, and gets right to the point!

STREAM ,,STORM THE GATES" HERE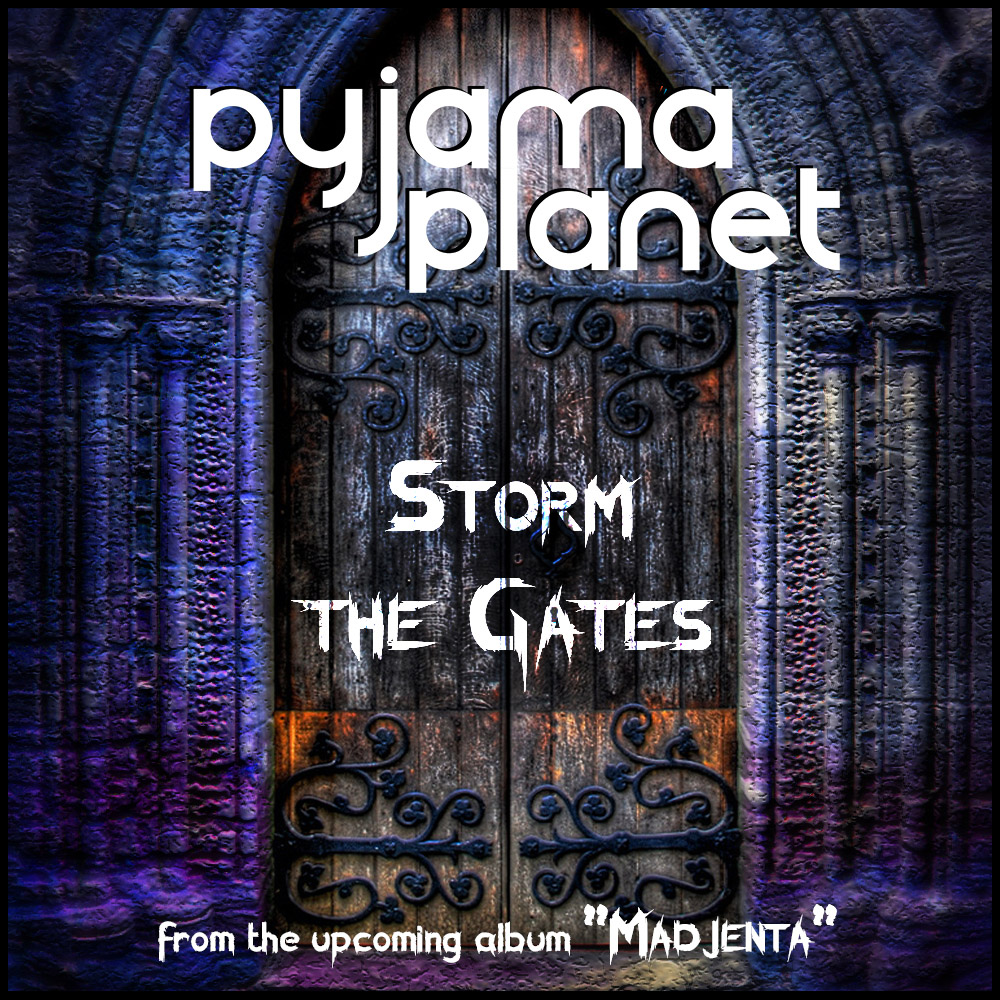 Mark Pyjama elaborates that:

"This song was first written as a demo in 2017, but then sat on a shelf, and was not listened to for years whilst I personally worked on the overall production sound for Madjenta. But, the time has come …

Obdurance, a King of the Old World, unwilling to change and adapt to the ways of Pyjama Planet, is possessed by an ancient evil and transformed into a monstrous, monolithic demon.

Once the King of Kings, the heart of all women, and the muscle of all men, King Obdurance was a force unlike any other in the realm. He was kind to the young and old, stern and encouraging to the rest, and led with vigour.

That was until he was 'gifted' the chance to live forever…

"Never show your true desire," he would say to his followers. "Always keep your enemies guessing, and your loved ones curious."

Sadly, the King's only child was lured into a trap and killed by a gang of outland bandits when just a wee pup.

Such a cataclysmic event turned the King sour, and it was then that the forces of evil engulfed his sorrowful soul.

Angry at his loss, and lost from his anger, he was never the same. The years turned him into an actual monster; 20 feet tall, and skin with the texture of rock. His powers grew and he became more ferocious in his ruling.

For centuries, Obdurance ravaged the outskirts of Pyjama Planet, causing pain and harm to anything that lived.

At her wits end, Madjenta takes it upon herself with her band of followers to finally storm the gates of Obdurance's stronghold, and finish him off once and for all."

Mark Pyjama is a man with music in his DNA and rhythm pulsing through his veins. When Mark is not mixing and producing music for brands and bands, ghost-writing or developing Audio Plugins, he is also a blistering Solo Artist writing his own music and melting faces with tracks.