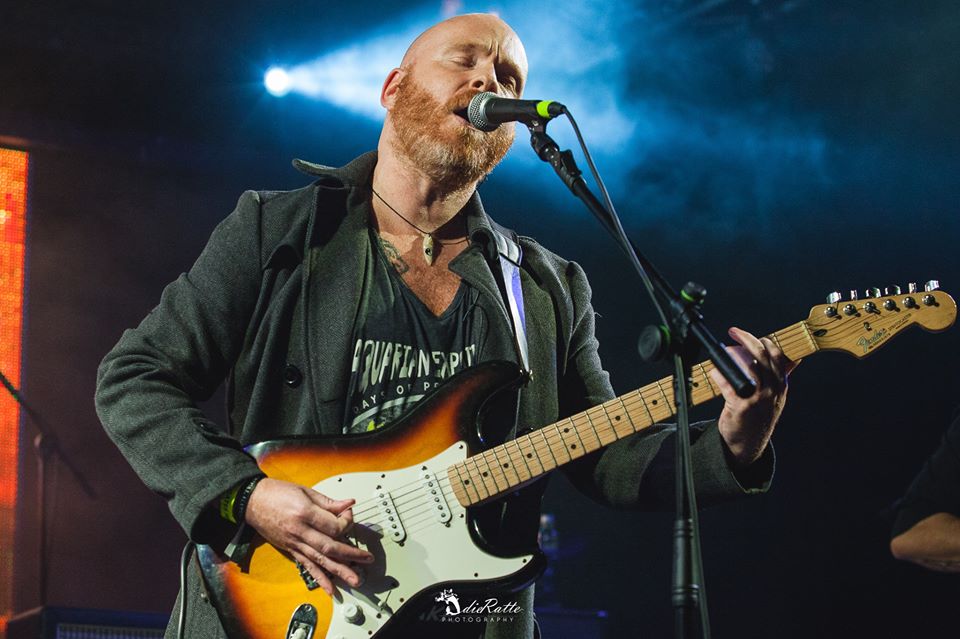 SINGER & GUITARIST MICK MOSS OF ANTIMATTER
Selected Some Of His Favourite Songs For HBLS
Exclusively for HeadBangers LifeStyle singer, guitarist, songwriter and lyricist Mick Moss from the band ANTIMATTER, selected some of his favourite songs which you can find on this week's HBLS Hotlist on Spotify.
LISTEN TO MICK MOSS PERSONAL HBLS HOTLIST ON SPOTIFY here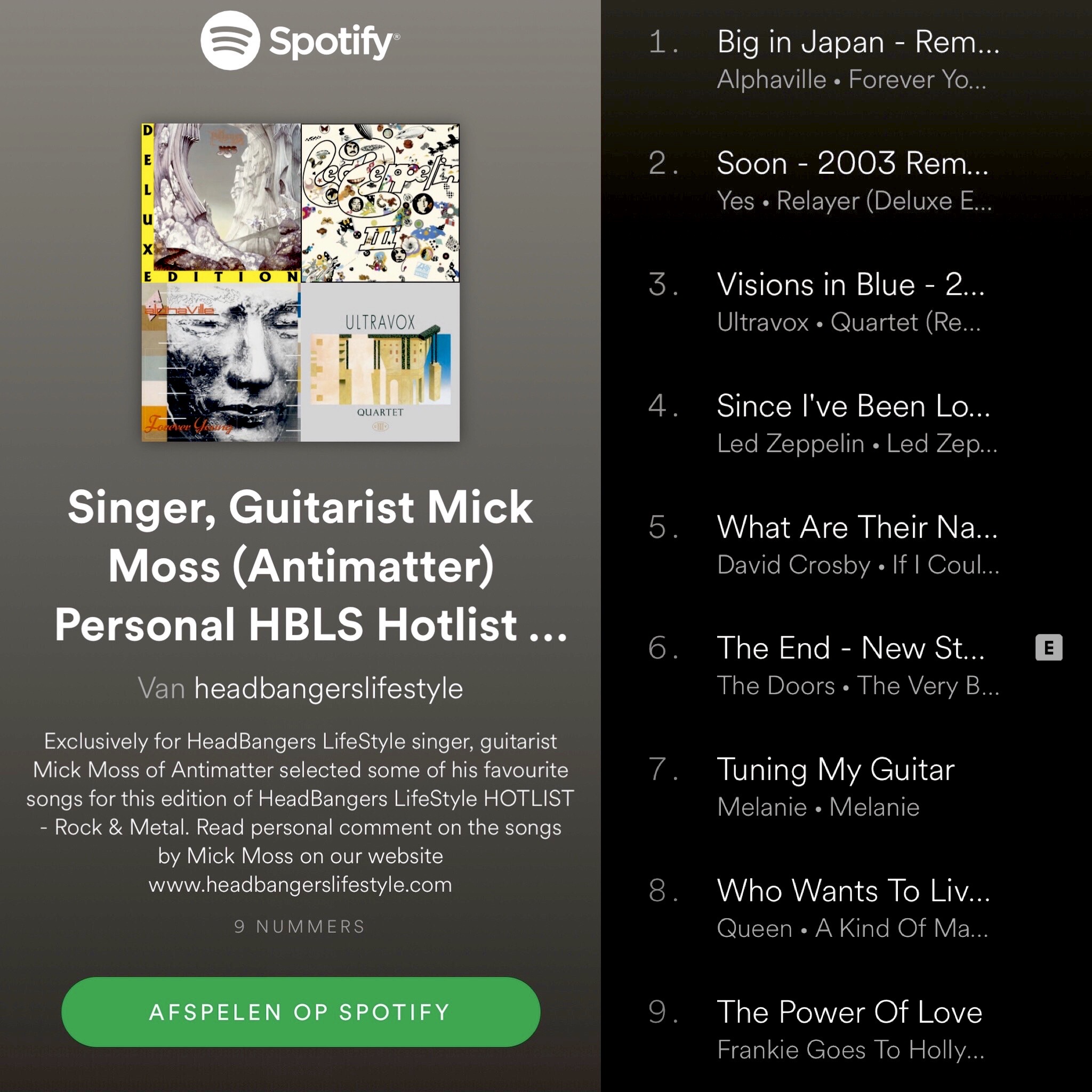 MICK'S PERSONAL COMMENT ON THE SONGS:

'Big In Japan' – Alphaville
I'm a self-confessed child of the 80s, and this song is one that caught me back in 1984. I get chills whenever I hear it. There's something magical in the little, subtle twists and turns of the vocal melody as it arches over the chords below. It's genius. I've played this one live A LOT at my solo acoustic shows, and the video inspired elements of the 'Uniformed & Black' promo video… I wanted to have video projected onto me as I sang, just like Marian Gold did.

'Soon' – Yes
This piece is the closing section of Yes' bonkers 'Gates Of Delirium', though stands alone in its own right. For me one of the most emotional pieces of music/lyrics ever. My nearest and dearest are under orders that this is to be played at my funeral, and up to now, its the only piece of music I've ever heard performed live that managed to draw tears out of me.

'Visions In Blue' – Ultravox
Up until I got hold of Ultravox's 'The Collection' album (at the ripe old age of 9 years old), the music I listened to was my parents music (Motown, The Beatles). But Ultravox, that became MY MUSIC. I tore the fuck out of this vinyl, it lived on my turntable 24/7. Side A. Side B. Side A. Side B. The dark synth, melodic darkwave, synthpop soundscape has dominated what I do in Antimatter since the early days and doesn't seem to be going away anytime soon. Midge Ure and Billy Currie were a marriage made in heaven. But one song, 'Visions In Blue', had me on a meathook every time. In fact I played it that many times that the needle drops eventually fucked up the vinyl. Damn.

'Since I've Been Loving You' – Led Zeppelin
This was a game-changer when I first hear it, aged 16. By 1991 I'd listened to nothing but metal, thrash and death for a few years, and this song opened me up to a completely different musical experience. Whenever I hear Jimmy Page's first 5 notes that open this song up, I just stop what I'm doing and zone out. 7 and a half minutes of pure bliss. The live version aint too shabby either. This song triggered my hippie phase. Out went Slayer, Obituary and Iron Maiden and in came Crosby Stills & Nash, Jefferson Airplane, and The Doors. Speaking of which …

'What Are Their Names' – David Crosby
Whenever I get a new turntable, the first piece of vinyl that gets put on it is David Crosby's 'If I Could Only Remember My Name'… Side 2 … Track 1 … 'What Are Their Names'. A short, simple and amazing piece of music, and a gorgeous analogue recording. The message is simple. 'Get me the names and addresses of the fuckers who are running this country, coz I wanna go over there right now and give them a piece of my mind'. Legend.

'The End' – The Doors
Miles ahead of their time… nobody was doing shit like this in 1967, not this dark, this immersive. Like a lot of my generation I was introduced to The Doors through the movie in 1991, and it wasn't too long before I was full-on. These are probably in my Top 5 artists of all time and have produced a tonne of classics, of which 'The End' stands proudly on top. I've read a tonne of books on them and Morrison sounds like a total sociopath, one I'd like to punch after 5 minutes. However, seeing as he's been dead for decades, I don't really have to worry about that .. instead I can sit back and just enjoy the recordings and the legend. Many imitators.

'Tuning My Guitar' – Melanie Safka
In '92 I fell in love with a girl who played Melanie Safka all the time, but it's quite possible that I'd actually fallen in love with Melanie Safka's voice, and just got confused. This song is a killer, another amazing marriage of vocal twists and turns over simple chords, this time plucked by Safka on a spanish acoustic. The song deals with not being really too sure who your friends are once you've hit the bigtime.

'Who Wants To Live Forever' – Queen
A few years ago I went to see Brian May & Roger Taylor's Queen show. I wasn't really sold on the guy who was singing, but he was extravagant enough to provide a ballpark alternative to Mercury. I'd brewed myself some weed tea, so when the lights went down, the lasers came on and this song got belted out, it was quite the trip. I'd never fully realised how amazing this song is until then. I mean, I knew it was good, but not this good!

'The Power Of Love' – Frankie Goes to Hollywood
Another 80s song, and one that lives inside of me. Fellow Liverpudlians 'Frankie Goes To Hollywood' knocked this one out of the park in '84, and, again, my version of this has been a live staple at my acoustic Antimatter shows ever since 2003.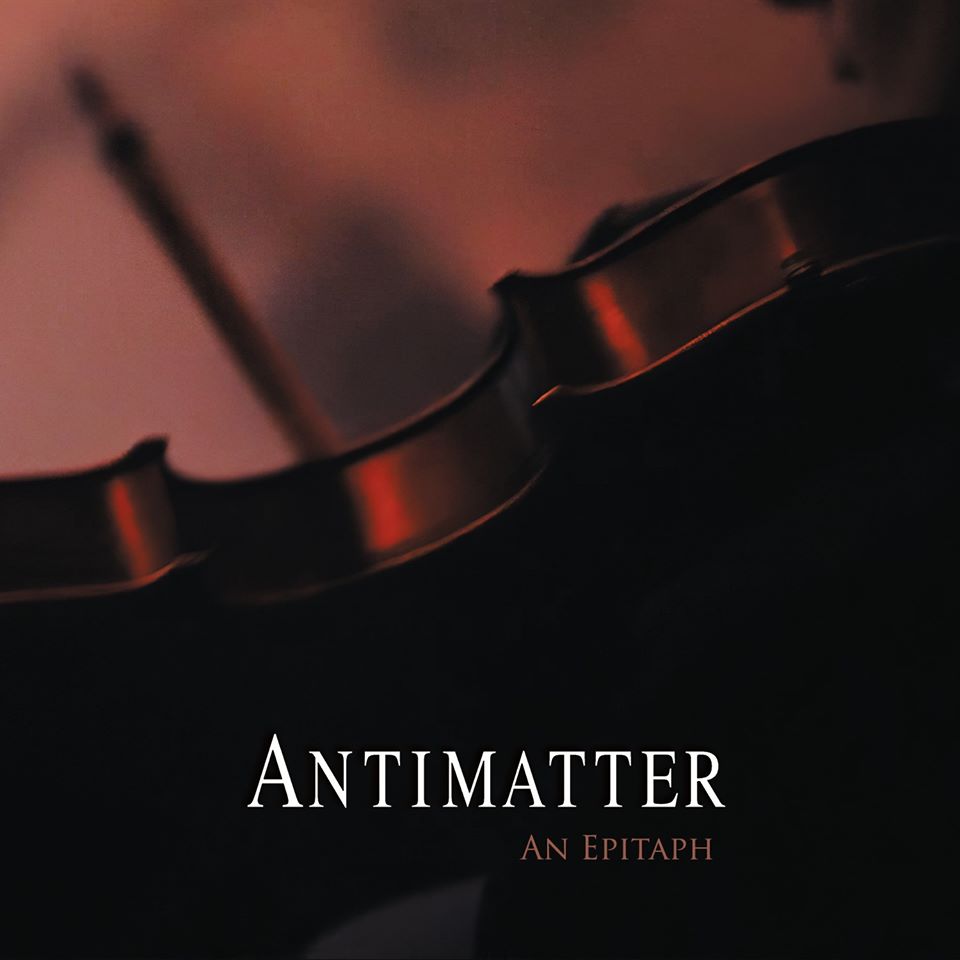 Antimatter recently released the live CD/DVD `An Epitaph', a unique, one-of-a-kind show performed, recorded and filmed during 'The Judas Tour', of the Antimatter live band featuring a string quartet! Watch 'Redemption'.
`An Epitaph' features the following jewels:
Leaving Eden
Black Eyed Man
The Last Laugh
Little Piggy
Too Late
The Power of Love
The Judas Table
Stillborn Empires
Epitaph
Redemption
Conspire
The Weight Of The World
Legions
Fighting For A Lost Cause (dvd bonus track)
You can order this beauiful and intimate sounding Tri-fold Digipack (signed!) here

Keep updated:
Antimatter Facebook here
Antimatter Website here

HBLS interview with Mick Moss about the latest Antimatter studio album `Black Market Enlightenment' here


Header Photo by DieRatte Photography

#antimatter #mickmoss #headbangerslifestyle #hbls #awayoflife #hotlist #spotify