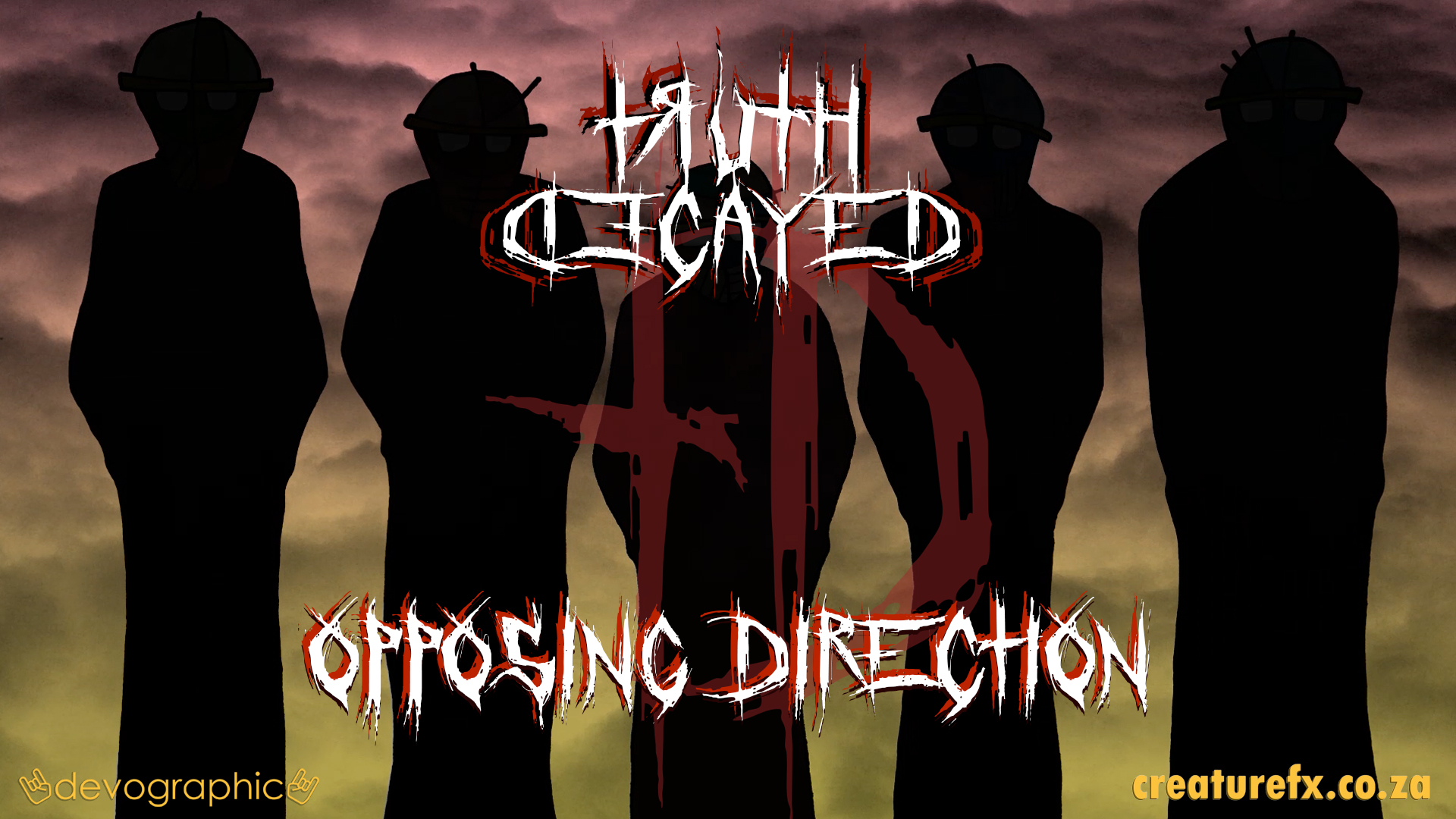 SOUTH AFRICAN THRASHERS TRUTH DECAYED
Release musical video
+++OFFICIAL PRESS RELEASE BY DEVOGRAPHIC MUSIC MEDIA+++
SOUTH AFRICAN THRASHERS TRUTH DECAYED RELEASE OFFICIAL MUSIC VIDEO FOR ,,OPPOSING DIRECTION''

Hot on the heels of their recent debut EP release titled MODERN DAY ILLUSION, South African Thrashers TRUTH DECAYED are back with the Official Music Video for their blistering track OPPOSING DIRECTION

Producer and Director Lynton Richards (creaturefx.co.za) shares that "the creation of this video for Opposing Direction was a gift. Truth Decayed gave me total freedom to interpret and visualize the song for myself, and that kind of trust is not common at all!"

Vocalist and Guitarist Ryno Theron adds that "It truly was a pleasure to work with a professional like Lynton. He brought so much vision to the process and created a truly wonderful palette for the song to play out on."

Guitarist Warren Jones affirms, "The process of making this video was really cool. Lynton was super professional in telling us how to act and the Camera angles he wanted. It was really fun and a great experience." WATCH HERE:

STREAM MODERN DAY ILLUSION HERE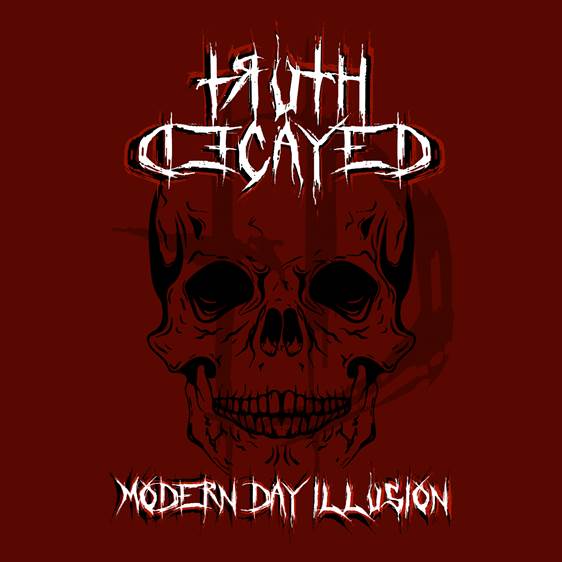 ABOUT TRUTH DECAYED
Truth Decayed is a South African Thrash Metal band founded by long time friends, Warren Jones and Ryno Theron. Warren Jones played for the promising Durban Metal band "Mystical Element" early in his music career.
More later ventures include the successful "Metallica, Kill Em All Tribute" in Durban. Ryno Theron has played in numerous Durban Metal bands, most notably "Throne". He has also for the last few years built up a solid solo career which has seen him release his critically acclaimed "Howling Rush" album, and perform at Smoking Dragon festival, Splashy Fen and more.

To make up the four piece, Warren brought in Johan Maree (bass) and Brandon Carey (drums). Johan is a newbie to the music scene, but packed with talent and passion. Brandon was part of the popular Stigmata Dawn. In his time in Stigmata Dawn, he performed at numerous festivals including Thornfest, Mutherfudd, Season's Wither and Witchfest (When Carcass headlined) to name a few.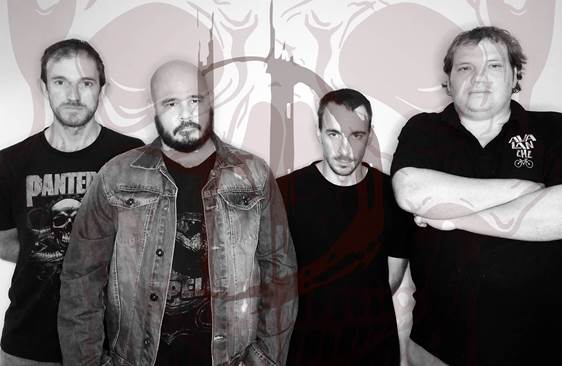 Warren Jones (Guitar) Ryno Theron (Guitar & Vocals) Brandon Carey (Drums) & Johan Maree (Bass & Vocals)

With this complete line up they are a new band, with big goals. Developing as a "lockdown band" they have brought out their first single "Modern Day Illusion" which won them a top 5 spot on France The Planet's Southern African Metal Madness Week on BurgStudio. This was closely followed by taking the Battle of the Bands Title with The Metal Lab in the UK. Their debut EP "Modern Day Illusion" was released to critical acclaim on 23 October 2020
—
KEEP UPDATED:

Truth Decayed Website here
Truth Decayed Facebook here

HeadBangers LifeStyle South Africa Special here