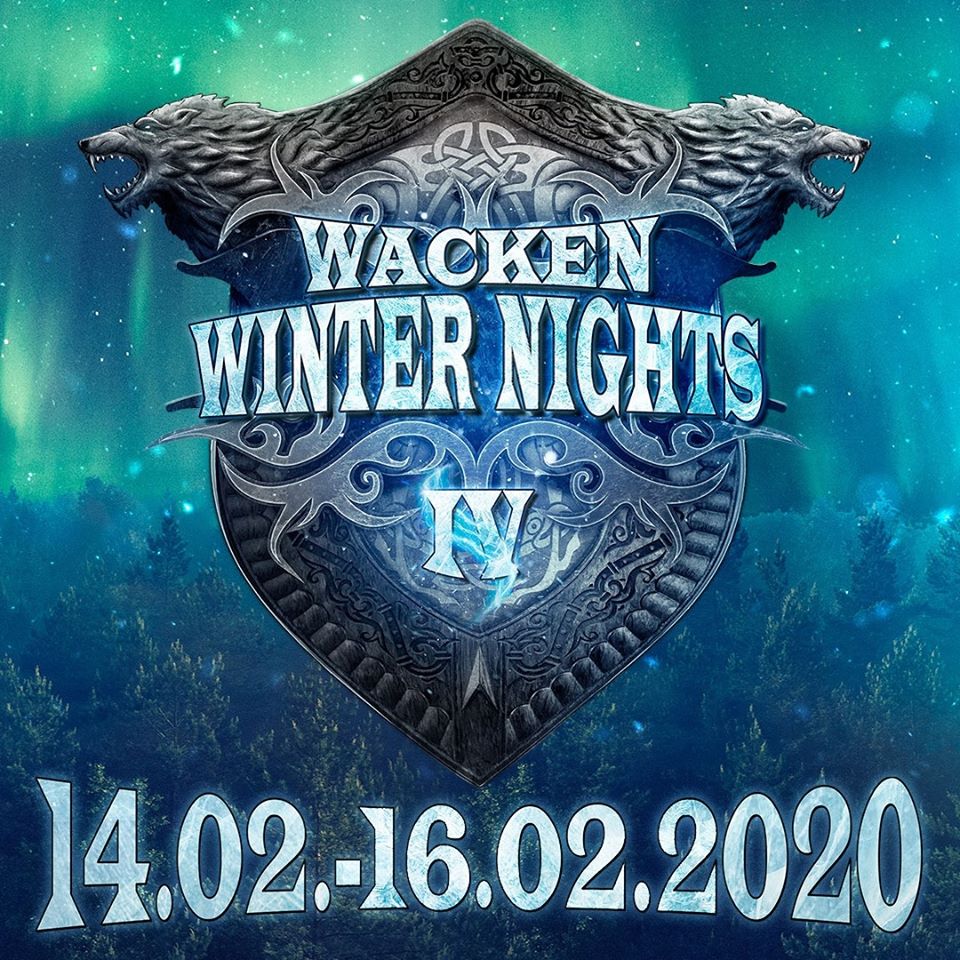 WACKEN WINTER NIGHTS IV
Only A Month Away
This year Wacken Winter Nights will celebrate its fourth edition already! From 14 February till 16 February, the famous German town Wacken will be transformed into a medieval, fantasy, folk and metal festival terrain, where metalheads can go on an enchanting journey and escape into a magical world and watch performances.


Just one month away and you can experience renowned bands from several genres, such as medieval rock, symphonic metal, pagan and viking metal, and even mystic folk playing full sets inside the Ice Palace. Just a few steps away, more amazing music is awaiting in the Theatre of Grace. And a few select special performances will happen in the enchanting Old Village Church.

You can stroll through the picturesque festival village where traditional craftsmen display their skills and offer their handmade goods at the market. There you can also enjoy fine medieval treats, of which many are produced organically. Encounter mythical creatures, wandering bards, magicians and storytellers in the Mystic Woods or gather around several warm campfires. There are bars, seatings and warm-up possibilities built into the forest.
Furthermore there are exhibitions and workshops in the planning stages.




Into the heart of the Ice Palace you can witness magical shows of the main acts, such as Subway To Sally, Primordial, Schandmaul, Heidevolk, Corvus Corax and Borknagar. Of course there will be a bar area and outside around the Ice Palace will be a cozy market.

After its successful first years and winning the prestigious BEST NEW FESTIVAL 2017 category at the European Festival Awards, WACKEN WINTER NIGHTS are now ready for the next level!

Get your tickets, before it's sold out here

LINE-UP 2020
In alphabetical order: Baldrs Draumar, Borknagar, Comes Vagantes, Corvus Corax, Dalriada, D'Artagnan, Der Elfenthron von Thorsagon, Einherjer, Fairytale, Fejd, Heidevolk, Hexvessel, Irdorath, Lindy-Fay Hella, Metsatöll, Nytt Land, Primordial, Reliquiae, Schandmaul, Subway To Sally, Suidakra, Thyrfing, Tyr, Waldkauz, Winterfylleth, Ye Banished Privateers and many more!




MORE INFO ABOUT FACILITIES, HOTEL, CAMPING, TIMESCHEDULE, KEEP UPDATED:
Wacken Winter Nights Website here
Wacken Winter Nights Facebook here

#wacken #wackenwinternights #festival #winter #headbangerslifestyle #hbls #awayoflife