WILDFEST 2021
First Bands Confirmed
+++Official Pressrelease WildFest+++
You have been with us from the start through this crazy unreal year, a big thank you for all your endless support. Whenever it's possible again to enjoy live music to its' fullest, we want to be ready. That's why we have some new updates for you combined with some exciting news.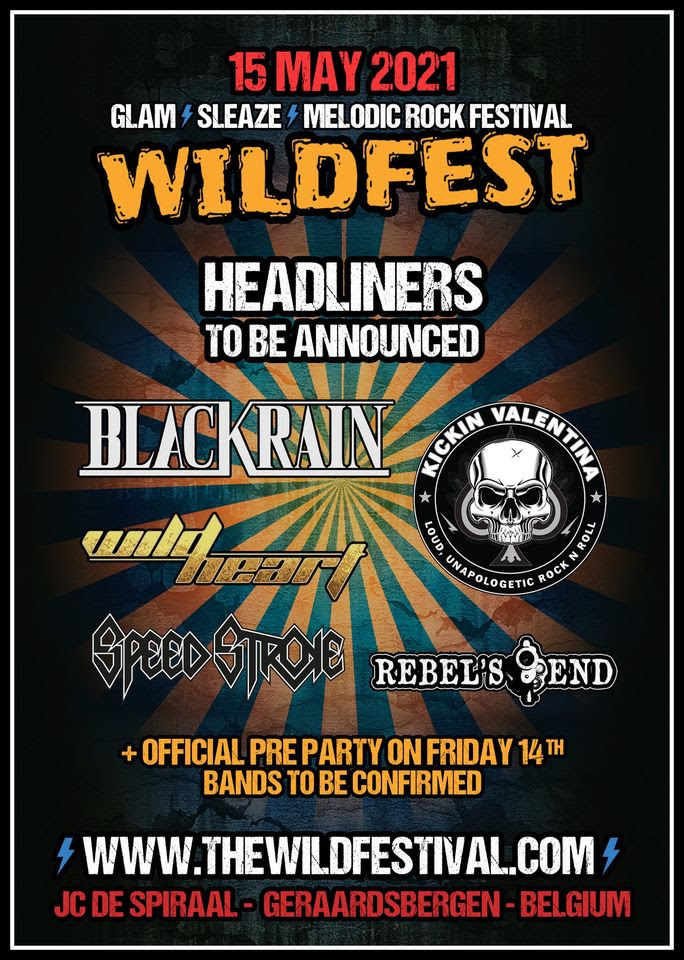 Here we go:
• The H.E.A.T gig scheduled for Friday December 11, 2020 has been postponed to 2021. A new event website + ticket possibilities will be made available shortly as soon as we get the final confirmation.
• Tickets for the postponed Wildfest 2020/H.E.A.T 2020 edition remain valid for Wildfest 2021 (May 15, 2021). If you want your Wildfest 2020/H.E.A.T 2020 ticket reimbursed, please follow the official communication from Ticketmaster or contact the person where you bought your tickets.
• First bands confirmed for Wildfest 2021: Kickin' Valentina (US), Black Rain (FR), Speed Stroke (IT), Rebel's End (BE), Wildheart (BE). More coming soon.
• We will have an official pre-party at Wildfest 2021 on Friday May 14th. Detailed information will be available soon (tickets, bands, location). More updates coming soon. Thank you for sticking with us and see you soon!!

Wildfest
https://www.facebook.com/thewildfestival/




#wildfest #glamrock #sleazemetal #rock #festival #headbangerslifestyle #hbls #awayoflife