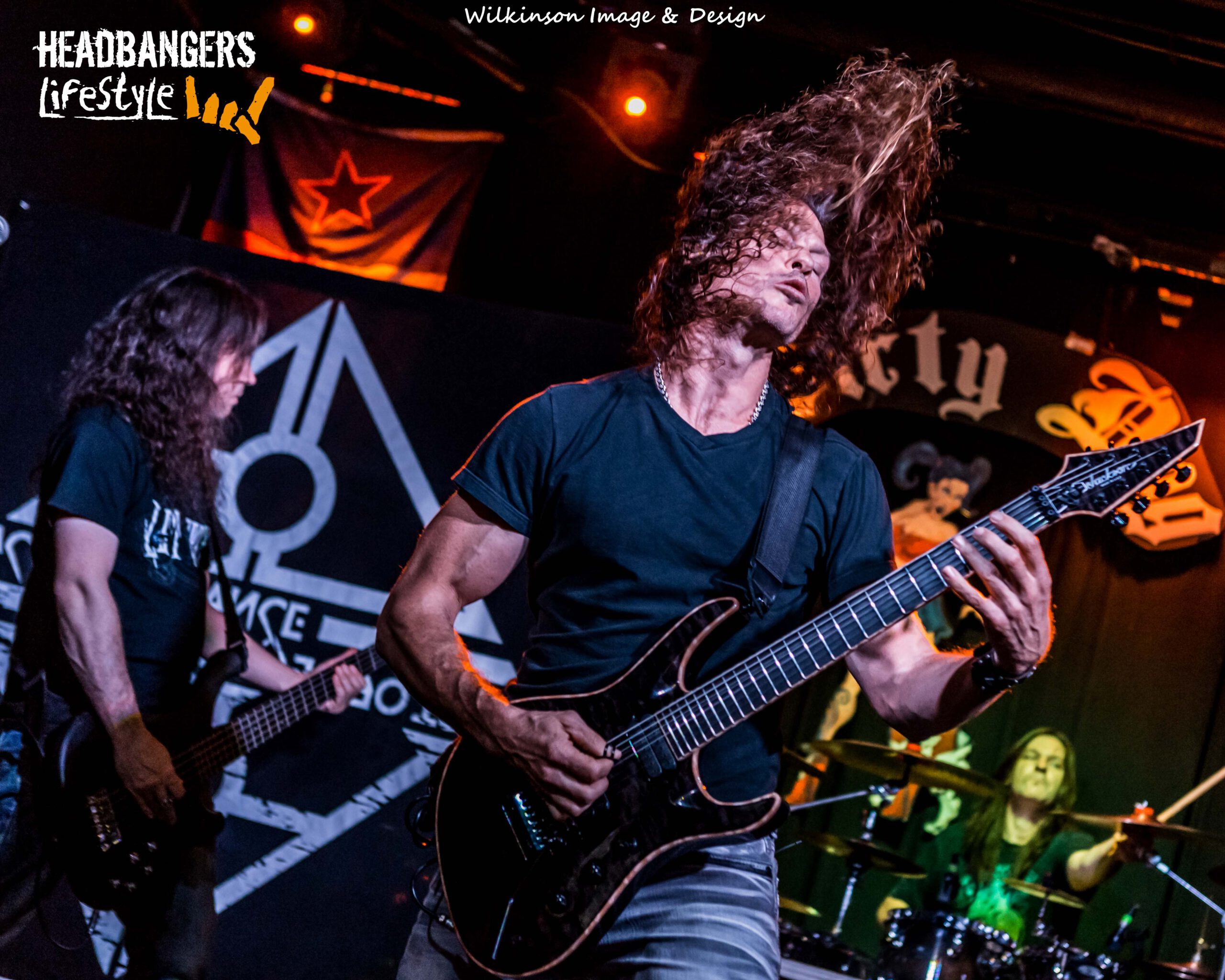 ACT OF DEFIANCE (& support act ALLEGAEON)
Austin Texas (USA)-Dirty Dog Bar-30 November 2015
Act Of Defiance, a veritable all-star extreme metal band, composed of Chris Broderick (Ex Jag Panzer, Ex Megadeth) on guitar, Shawn Drover (Ex Megadeth) on drums, Henry Derek (Ex Scar the Martyr) on vocals, and Matt Bachand (Shadows Fall) on bass, made their 2015 headlining tour stop in Austin, Texas (The self proclaimed `music capital of the worl'. It's a Texas thing), in support of their debut album `Birth and the Buria'. Along as support act, was US melodic death metal band Allegaeon.
As a photographer who has shot many shows at this venue, I know that there is no photopit, which means, get there early to be up front, or deal with having to wade through a crowd if getting there late. In the concert photography game, it's better to be early, than late. The night starts out with 3 local bands opening the show before we get to the main acts. As is the norm for a Monday night show in Austin, the crowd is fashionably late in arriving. As the night goes on, the crowd finally builds to a reasonable 200 people by the time Allegaeon hits the stage.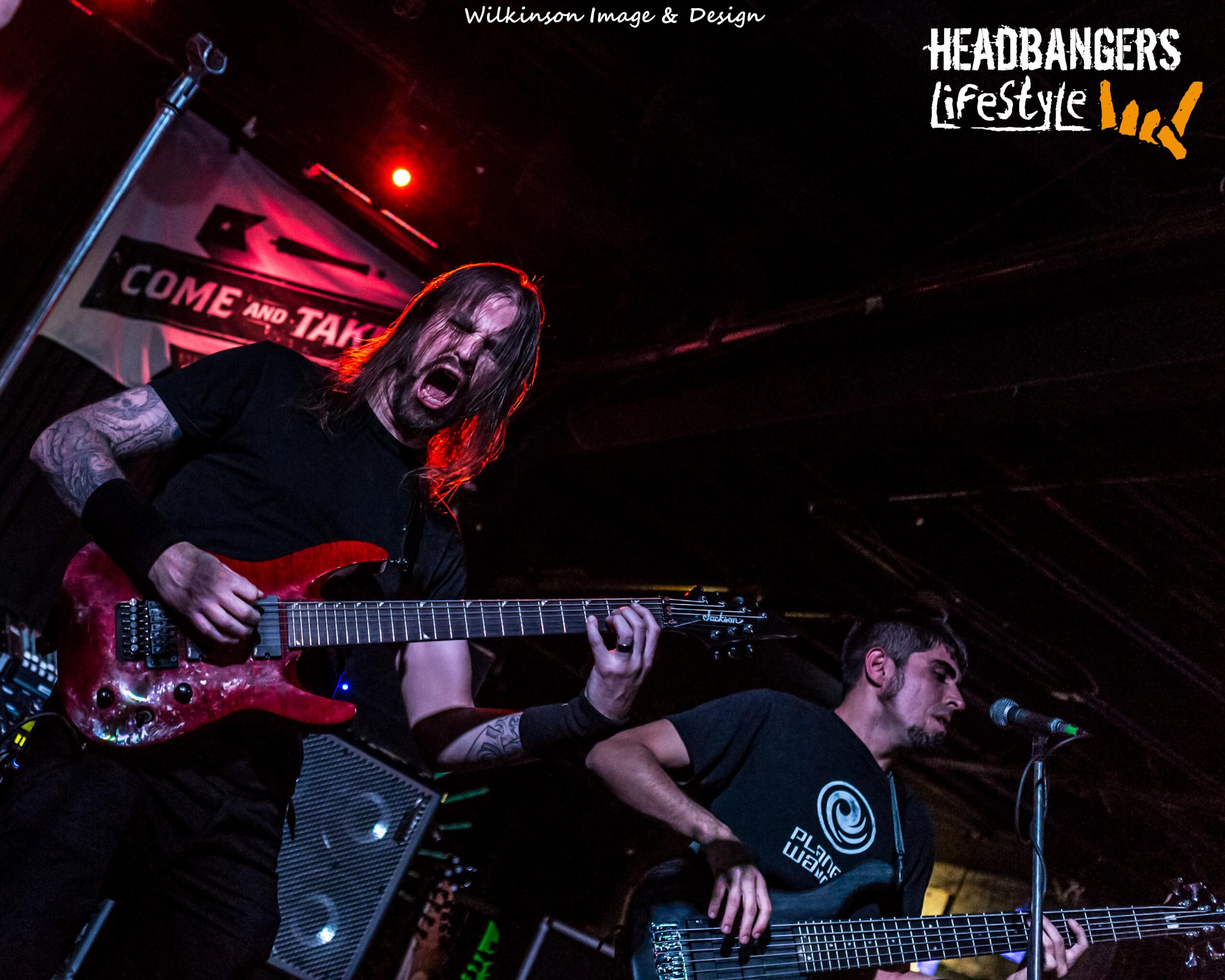 Support act Allegaeon starts the party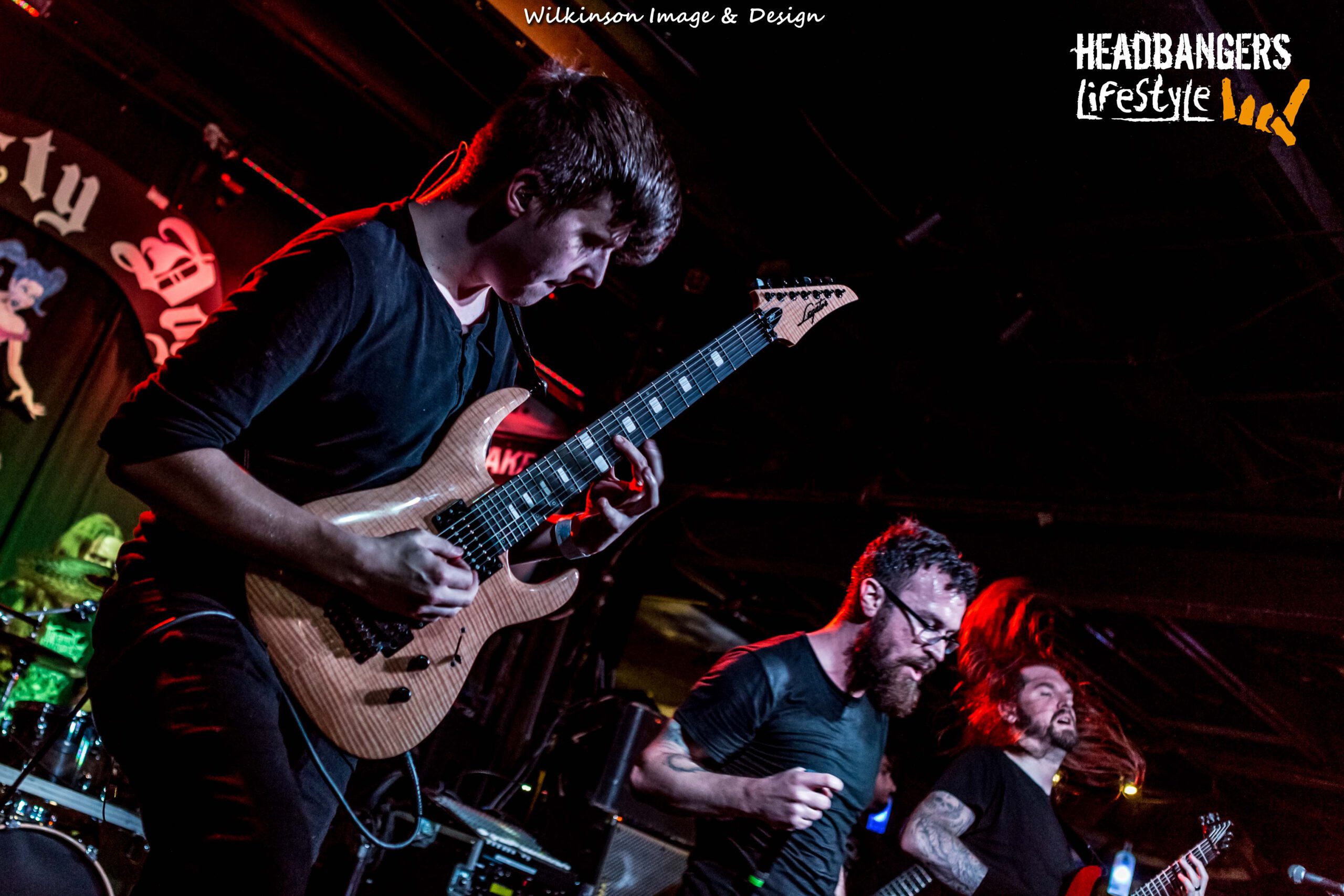 Support act Allegaeon

I've seen Allegaeon several times, and tonight they are on fire. They are a fun band to shoot as they are active and move around a lot. A photographer always likes to see bands who move around on stage, since it makes the job of photographing the band, that much easier. As they rip through their 10-song set, they play prime cuts from each of their previous releases (`Formshifter', `Fragments Of Form' and `Function') they focus on playing multiple songs from their latest release `Elements Of The Infinite'.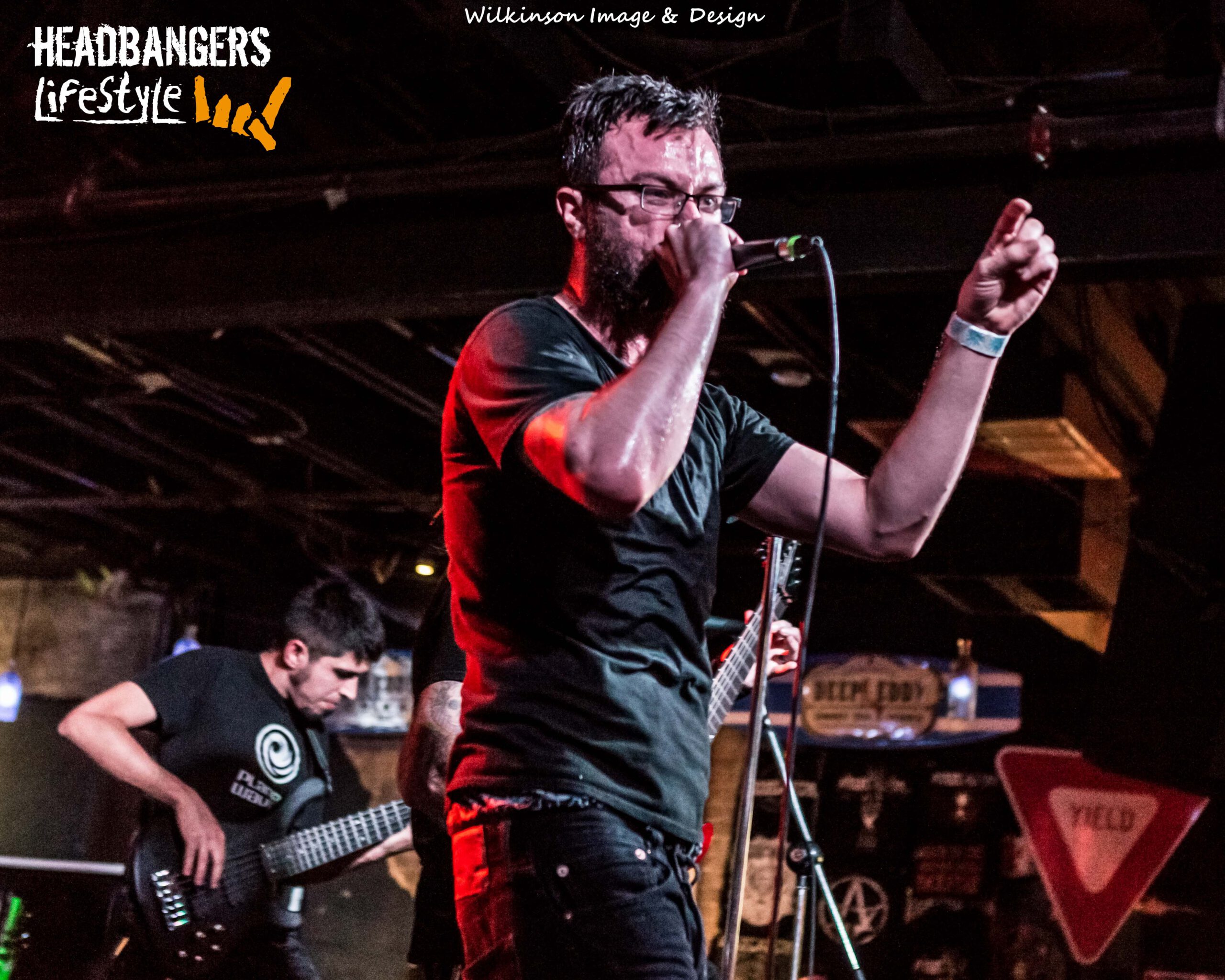 Support act Allegaeon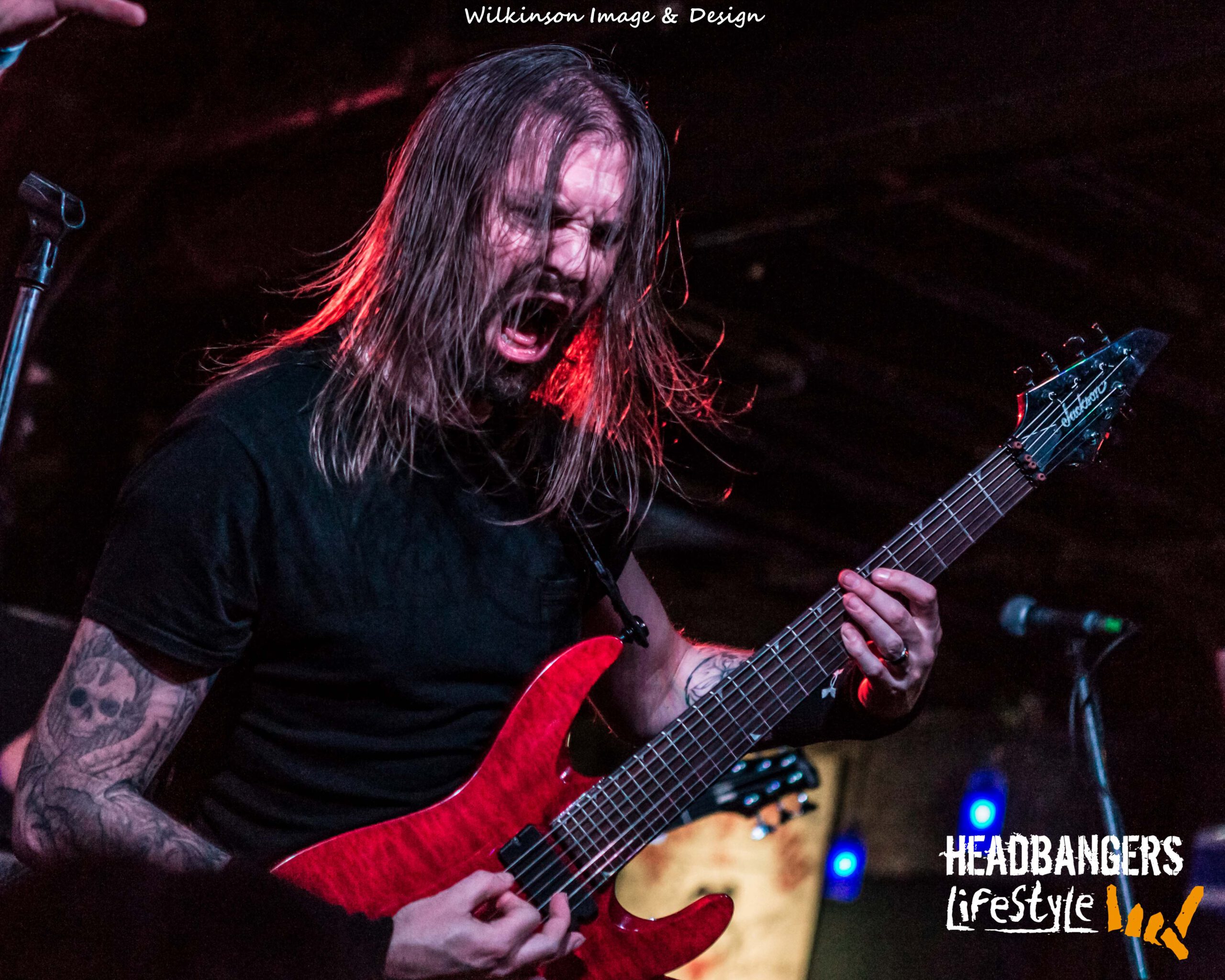 Support act Allegaeon

Act Of Defiance, a band that was formed by both Chris Broderick and Shawn Drover, just before they decided to leave Megadeth, is a band that brings with it, a vast array of technical skill and song writing. Tonight would be the first time I had the chance to see, hear, and of course to photograph them. I bought their debut release the day it came out, and have enjoyed the hell out of it. So, I knew that I was in for a killer set of great music.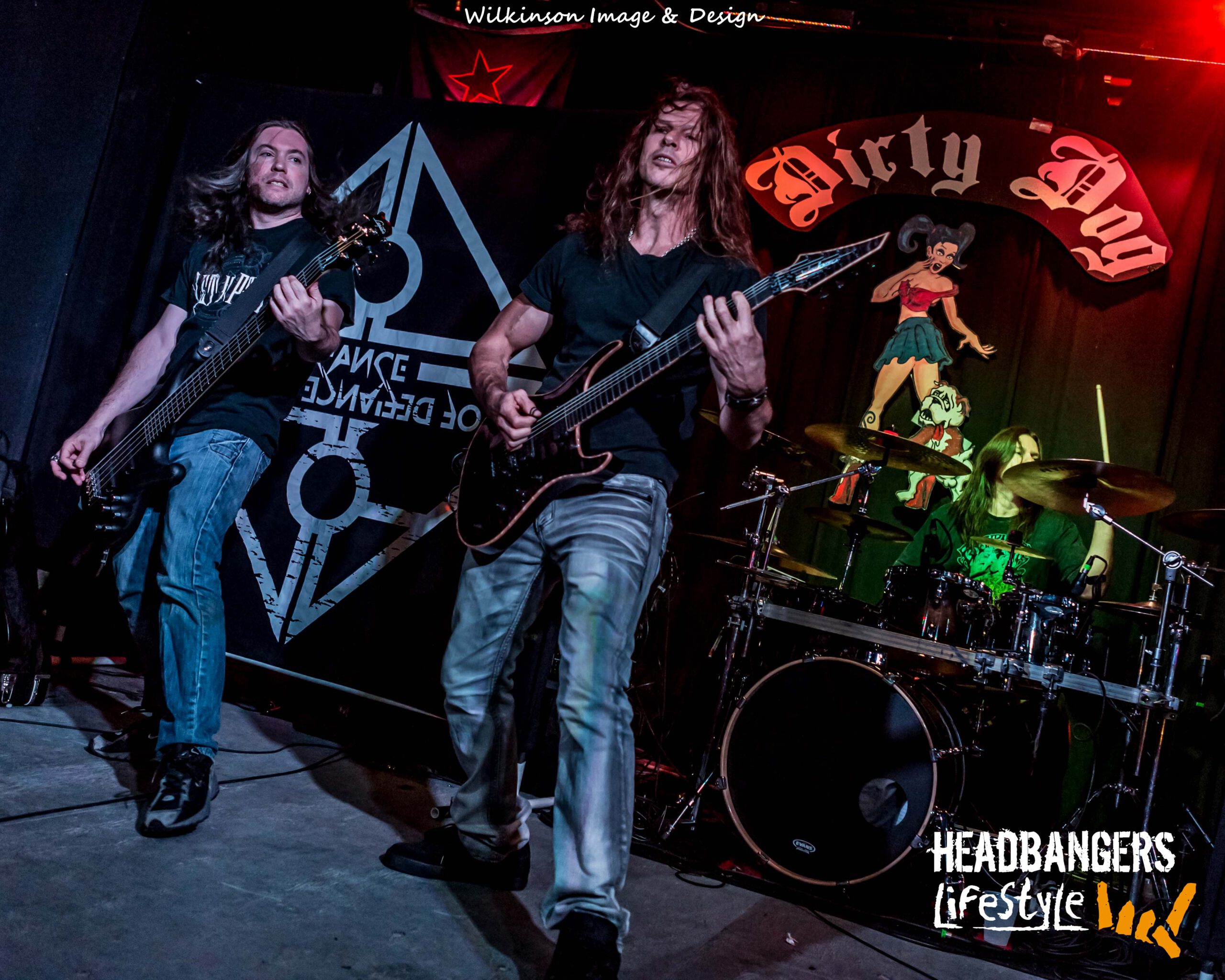 Bass player Matt Bachand and guitarist Chris Broderick of Act Of Defiance in action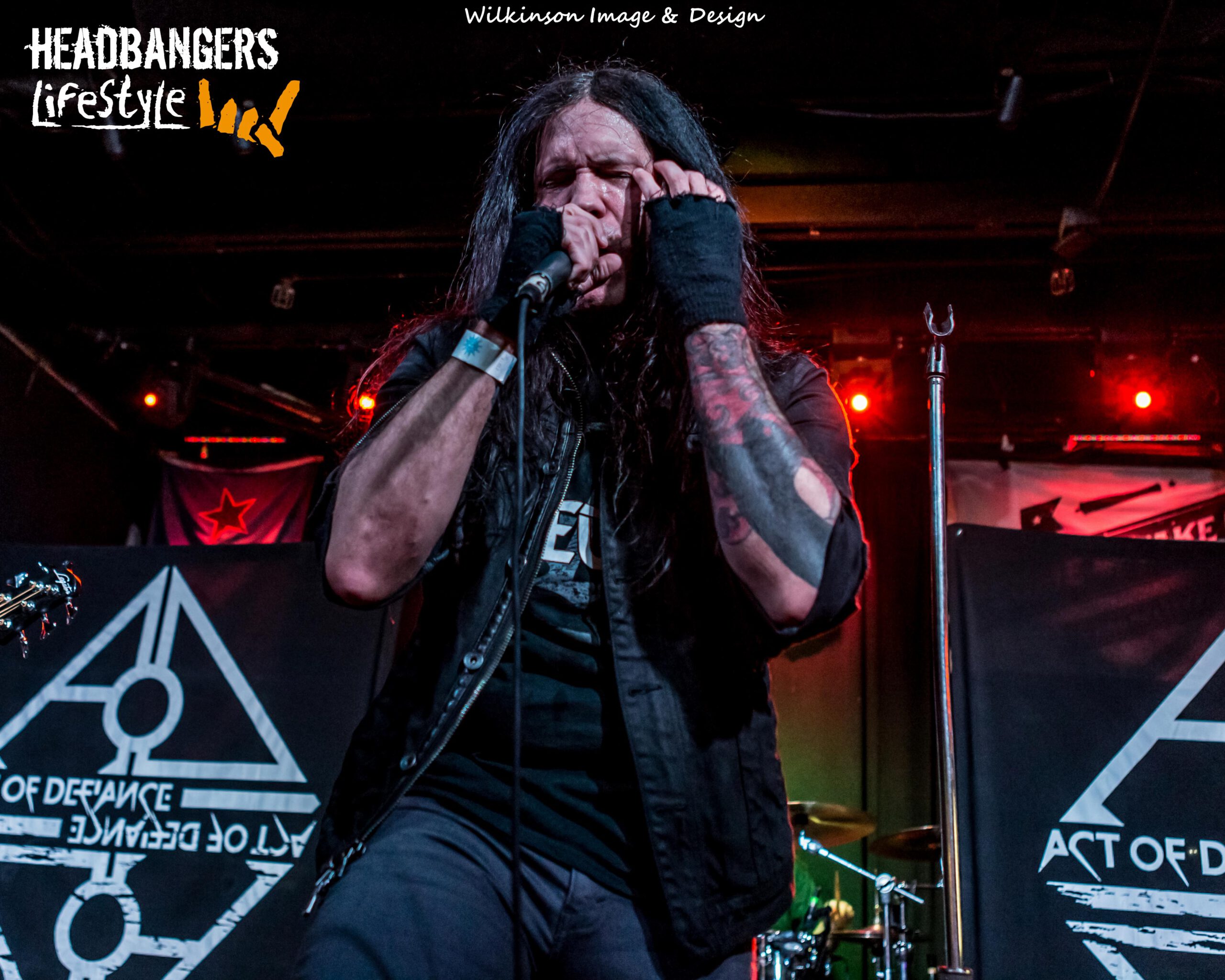 Henry Derek frontman of Act Of Defiance

Seeing that they were the headliners and only their debut release `Birth And The Burial' out, they played every song from it. Opening with ,,Disastrophe (A New Reality)'' the night was kicked off in grand style. Chris Broderick is seriously a technical shred master on his signature series Jackson 7 strings. What I heard on the cd is exactly how it sounded live. No backing tracks or any other tricks. Just straight in your face, Metal!!
When, and if, they come to your city, or one nearby, get out and check these guys out. You will not be sorry!!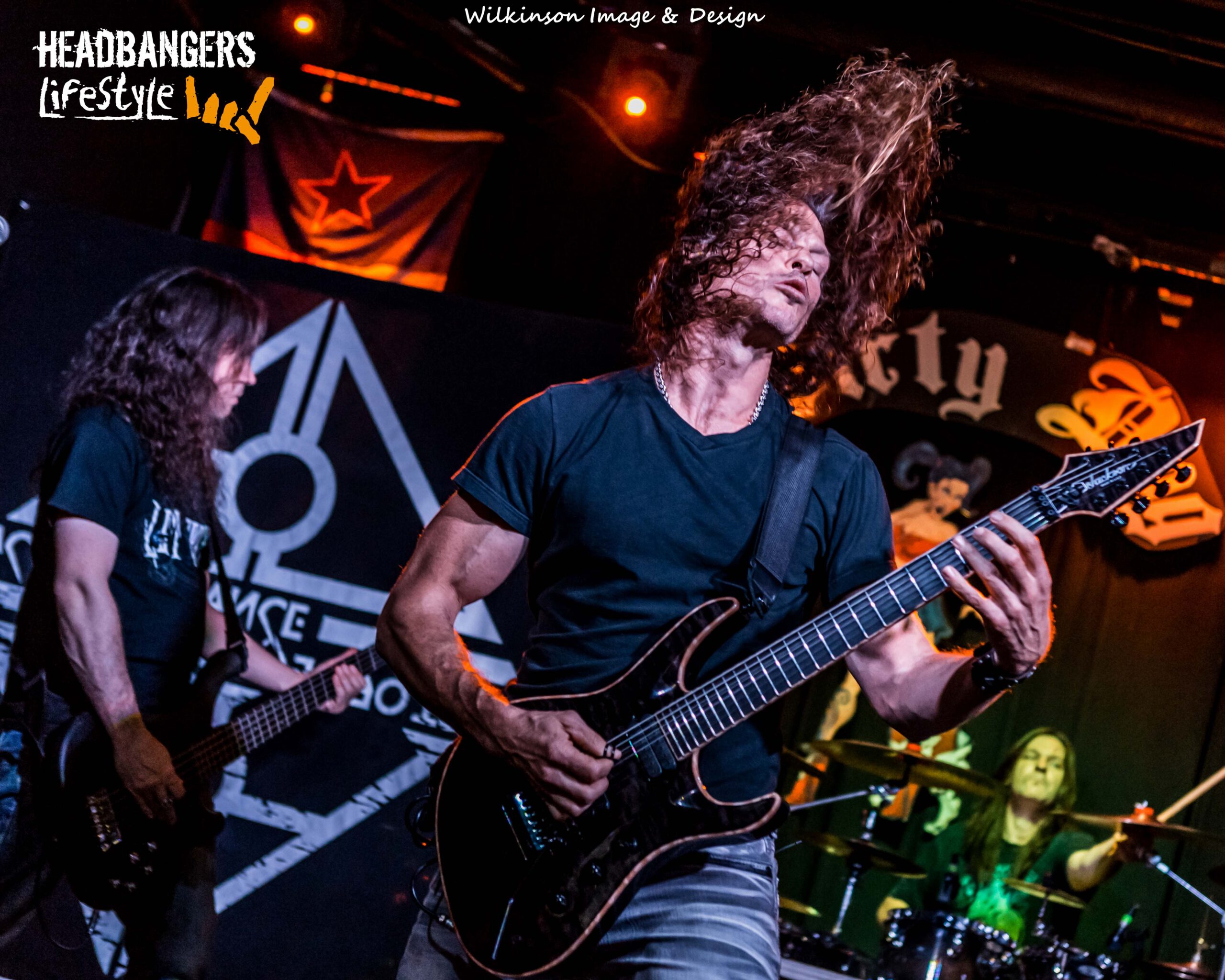 Chris Broderick shred master of Act Of Defiance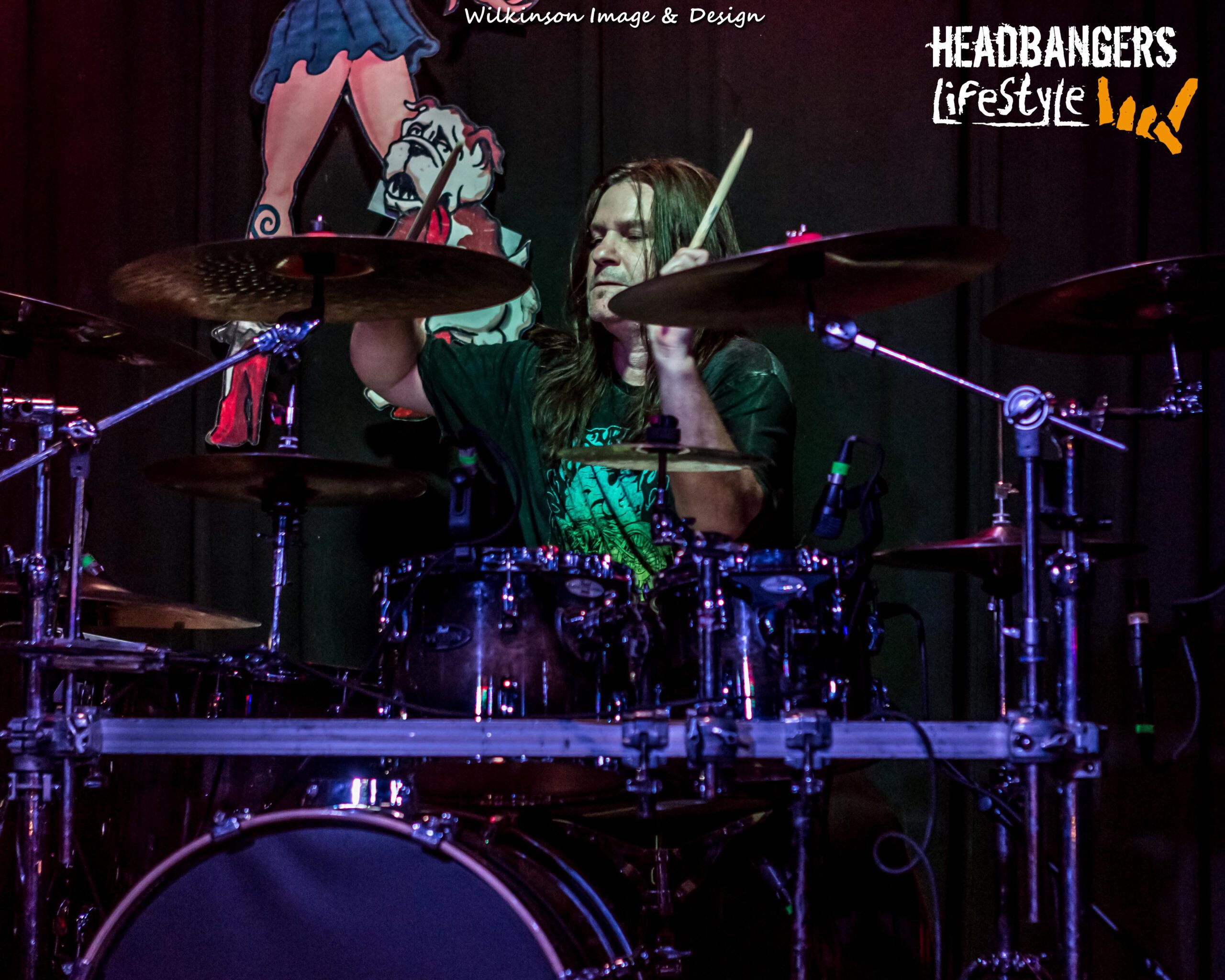 Shawn Drover drummer of Act Of Defiance

All photos by Jim Wilkinson
—-
Visit Act Of Defiance Facebook

Visit Allegaeon Facebook