ALCATRAZ METAL FESTIVAL 2016
Kortrijk (B)-Lange Munte-13 & 14 August 2016
The ninth edition of the Alcatraz Metal Fest took place under fantastic weather conditions which made the atmosphere relaxed and very enjoyable. The layout of the festival site was well thought over and, as the name already suggests, everything was in prison style. One stage, twenty-one bands in two days. Style wise there is something for everyone's taste. For (as far as we know) two bands it was the final appearance in Europe (Whitesnake and Twisted Sister) which made this edition of AMF even more special.



Saturday kicked off with all female rockband Thundermother from Sweden and although it was still pretty early it was a good start followed by Metal Church with singer Mike Howe who played a convincing set. People kept coming in, the camping awakened and the festival started. Too many musical highlights to write down but each and every band gave it their more than 100% to please the crowd.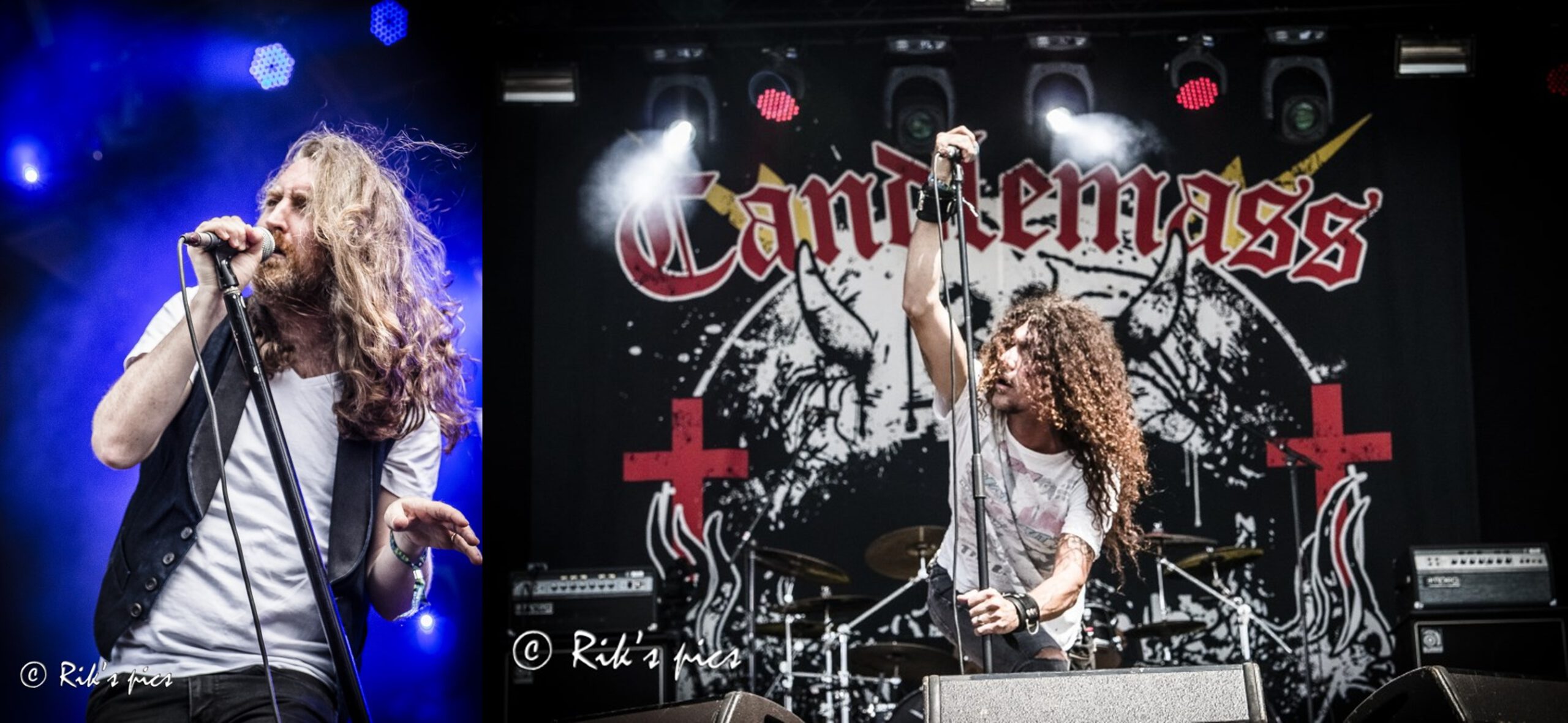 The Answer felt a bit misplaced but the Northern Irish classic rock band did well. Singer Cormac Neeson told HeadBangers LifeStyle: ,,Until we arrived I didn't realize it was a full metal festival. So we were like `shit, maybe we should play some heavier material'' but he had no reason to worry. Candlemass proved to be a great live band with the right singer (Mats Levén, who, by the way, already sang on all their demo's). Guitarist Mats 'Mappe' Björkman couldn't be happier: ,,At last we are really a live band, after many years of total disaster because of some issues with our former singer. He is a really great and nice guy, but he had problems and he couldn't learn the lyrics. Every Candlemass fan knows about it and we had a hard time getting to play the good festivals. Those days are over now.''




Avatar proved to be a great band with singer Johannes Eckerström as the best entertainer/performer of the weekend (no offense to Dee Snider). The young Swedes came a long way since their early days and with their colourful outfits, ditto backdrop and theatrical songs their show was a feast for the eyes and ears.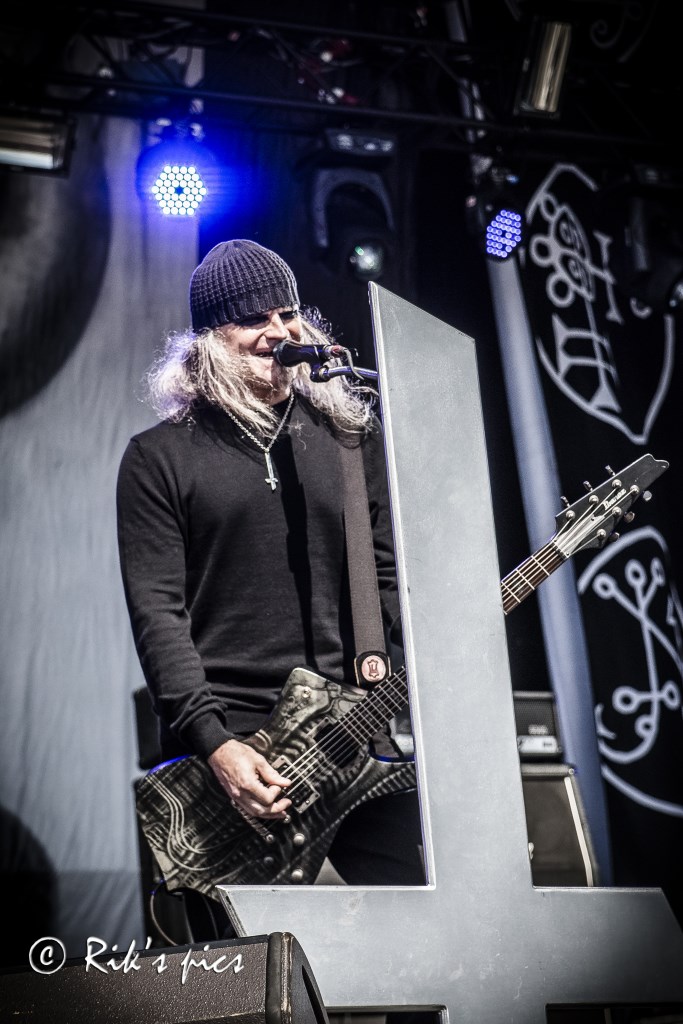 With Tom G. Warrior's Triptykon there was no room for any other colour but black. Their mix of gothic, doom, death and black metal however, came across well. Thirty-five years around and still going strong, that's what can be said about Anthrax. No surprises there but a very strong and energetic performance.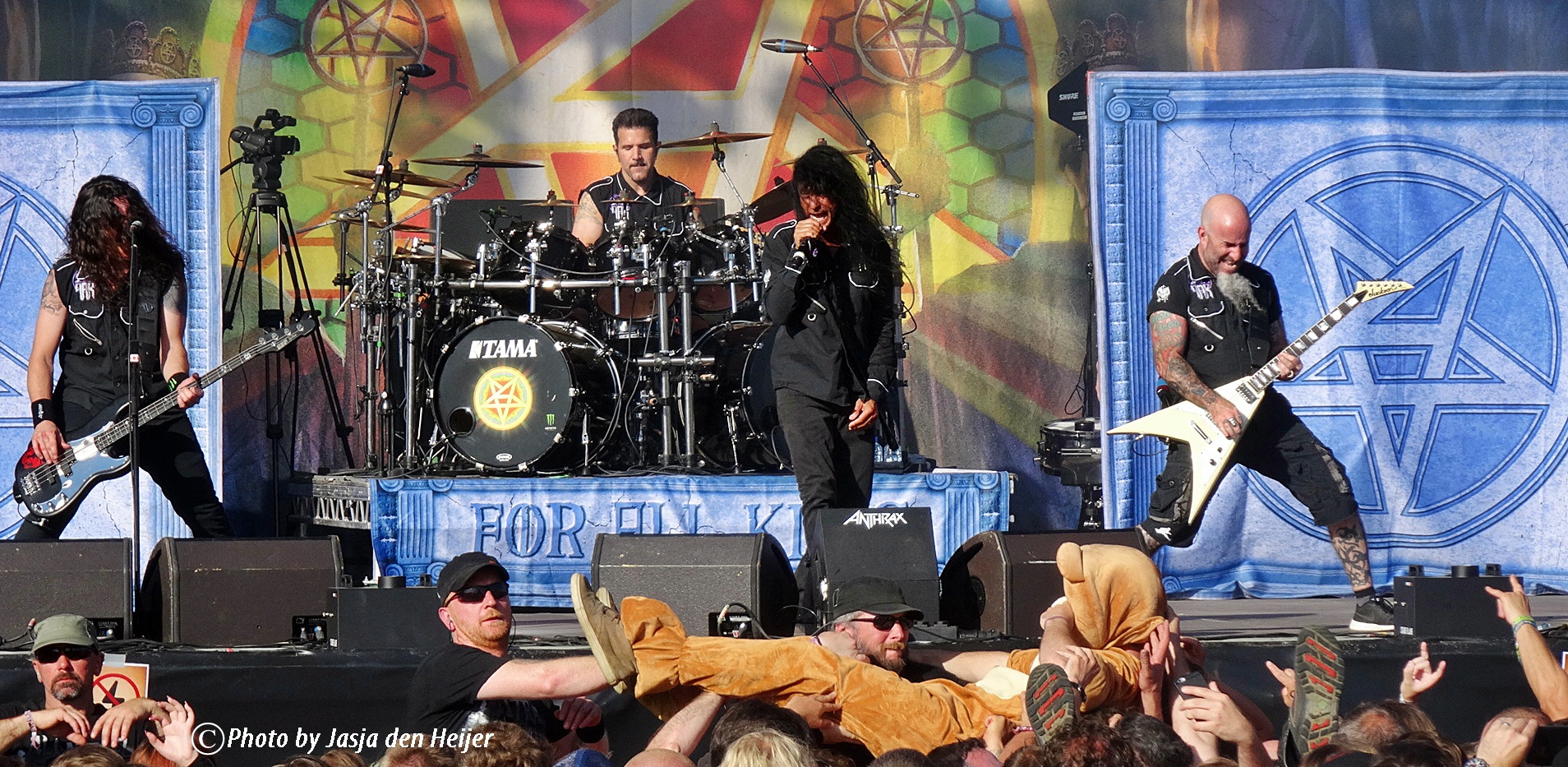 Ministry, led by bad boy Al Jourgensen, is responsible for a sonic attack on the eardrums and a very aggressive set. Not everyone's taste but it cannot be denied, they were successful.

A nice moment during Airbourne's set happened when singer/guitarist Joel O'Keeffe crowd surfed his way to the wheelchair podium and continued playing there before being escorted back to the main stage. Great gesture from a great band that caught the audience with its straight forward no-nonsense rock 'n' roll.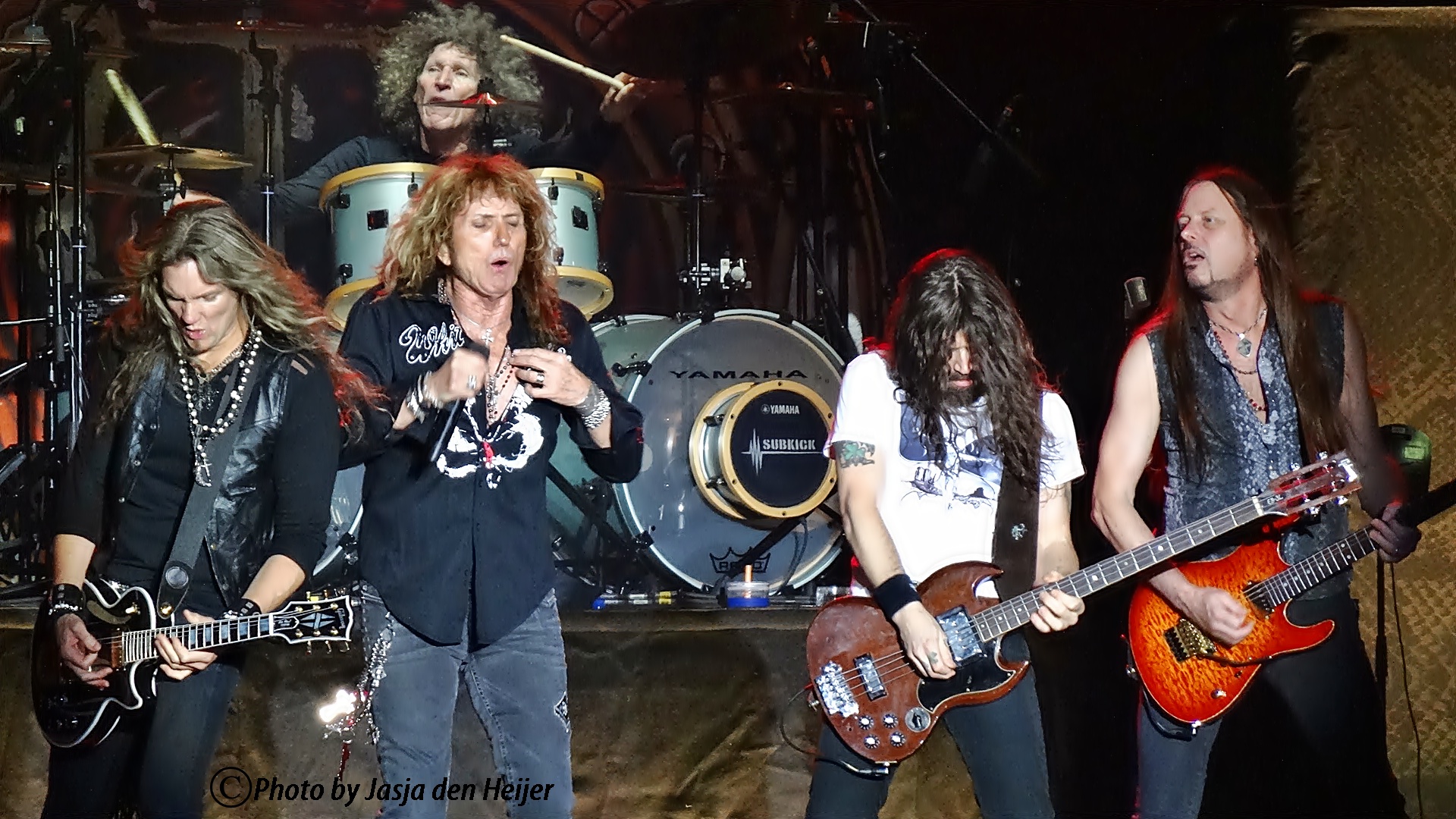 Being Whitesnake's final appearance on Belgian soil, although Coverdale never mentioned it, made this show memorable. A great band, a greatest hits setlist and for sure we will miss the distinctive announcement 'here's a song for ya!'. Let's hope the retirement of Coverdale won't bring any other musician from the 'old' generation on the same idea.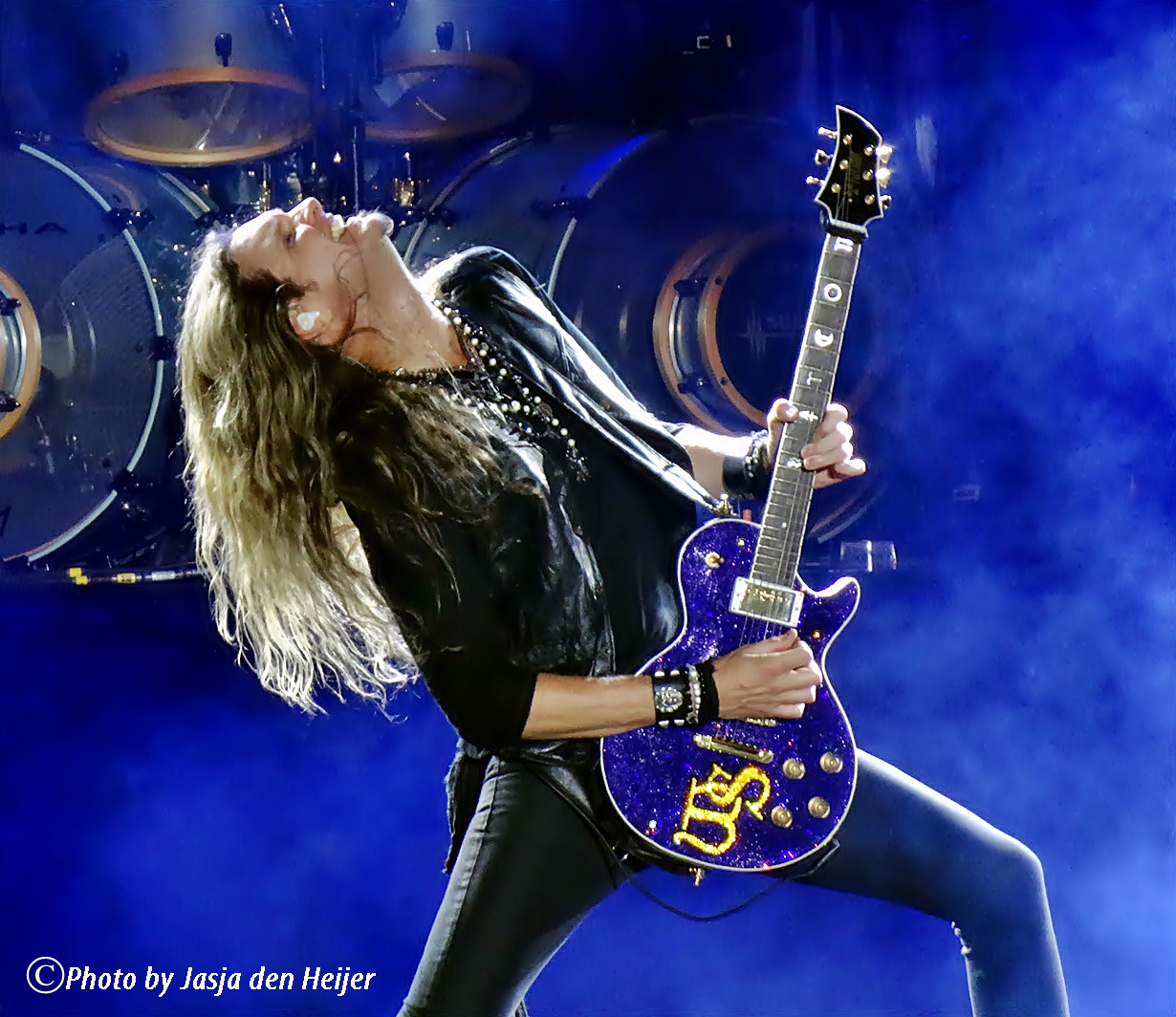 Guitarist Joel Hoekstra of Whitesnake told HeadBangers LifeStyle afterwards he doesn't know what the future will bring ,,I'm not sure it will be the last time. That's obviously going to be up to David. The only thing he's gone on record saying is that he's considering retiring in 2017. We're going to make that tough on him ;-)''. Hoekstra doesn't know what he will be doing after the tour. ,,As I said, David hasn't gone on record saying that this is the farewell tour just yet. People are jumping the gun a little bit.'' And about how he will remember the Alcatraz festival. ,,I'll always remember it for the time spent in Belgium before the show. It's such a beautiful country''.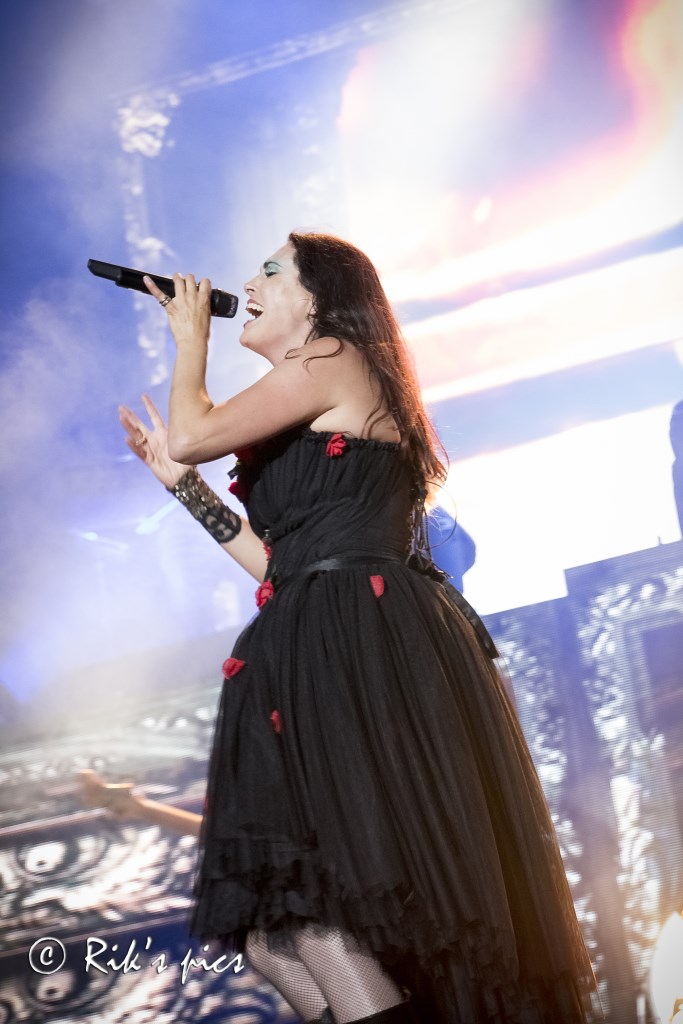 Headliner on the Saturday was Within Temptation who pretty much did what the audience expected from them and they delivered a solid show.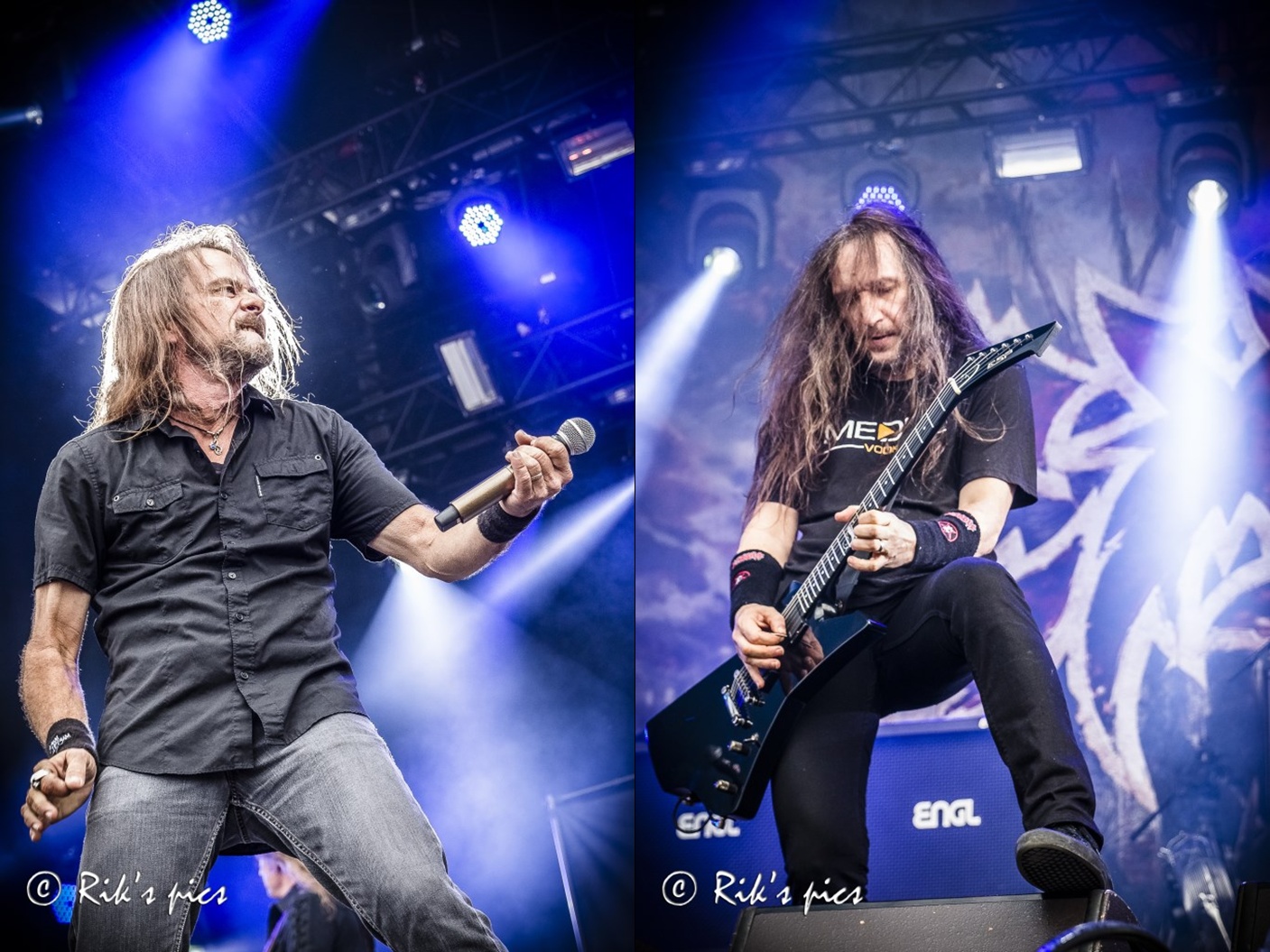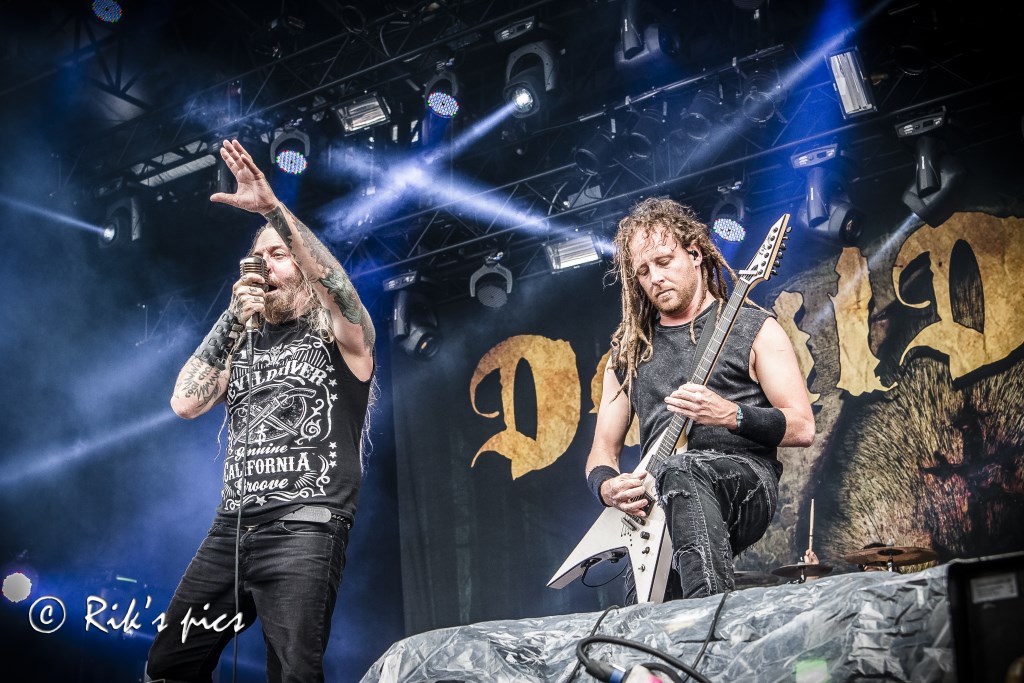 Sunday opened with a fair portion of Bay Area Thrash with Flotsam & Jetsam and Exodus. And if people weren't awake by then DevilDriver did the rest with an energetic, powerful set. Singer Dez Fafara didn't mind he had to get up early ,,We haven't done this festival before but we had heard so many great things about it. So to be able, to be offered the opportunity, even an early slot in the day, it was like, okay let's come, let's prove what we can do and let's do this festival. It went so well. And now the mayor wants to say hello to us. This is a huge honour. So I think this is a good move for us to come over and do what we do. I'd like to come back at night-time of course.''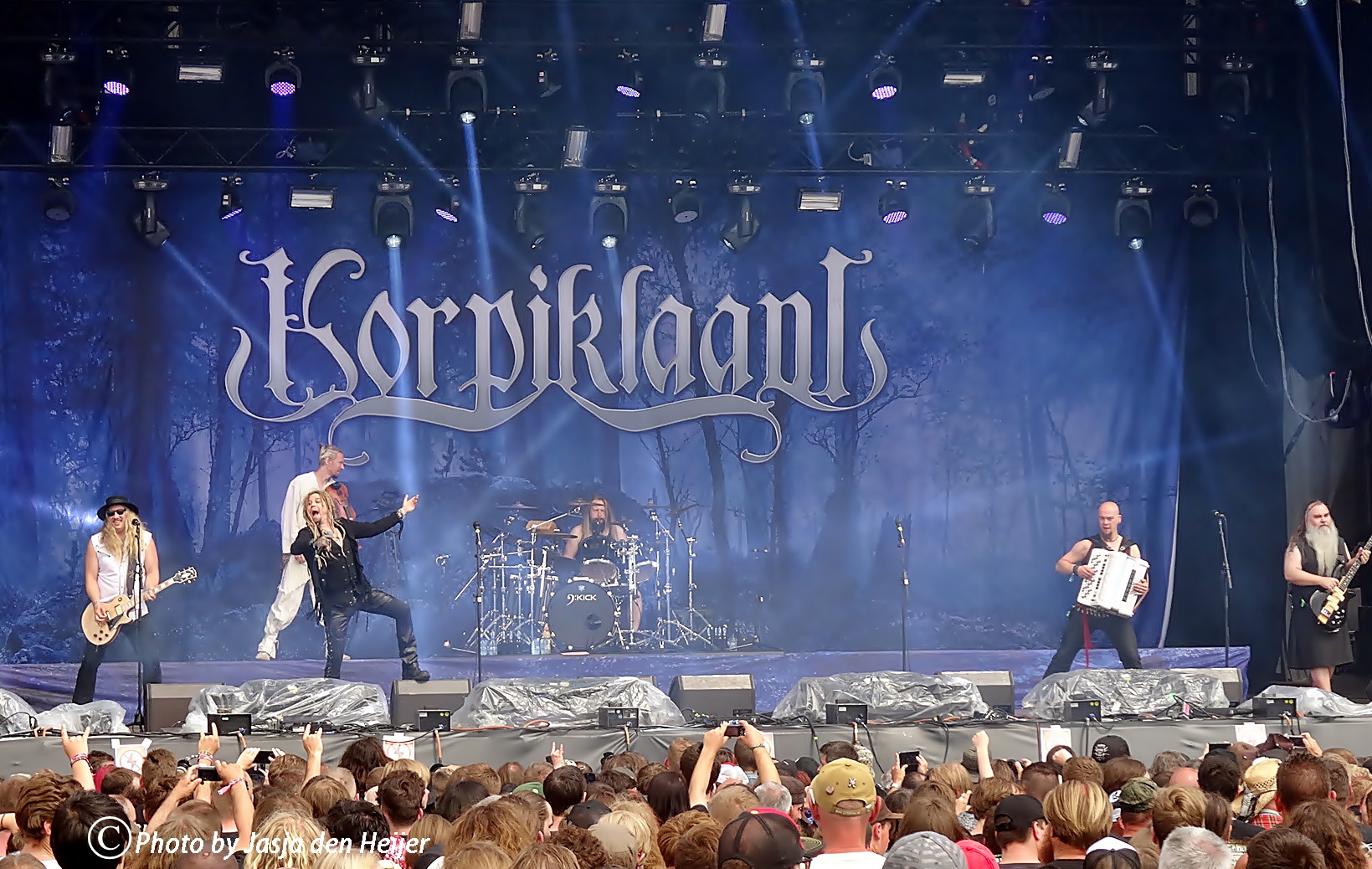 Finnish forest people Korpiklaani were the odd one out at this festival. Singing in Finnish and using violin and accordion as main instruments was far from metal but the audience loved it , also because singer Jonne Järvelä and his men were very entertaining.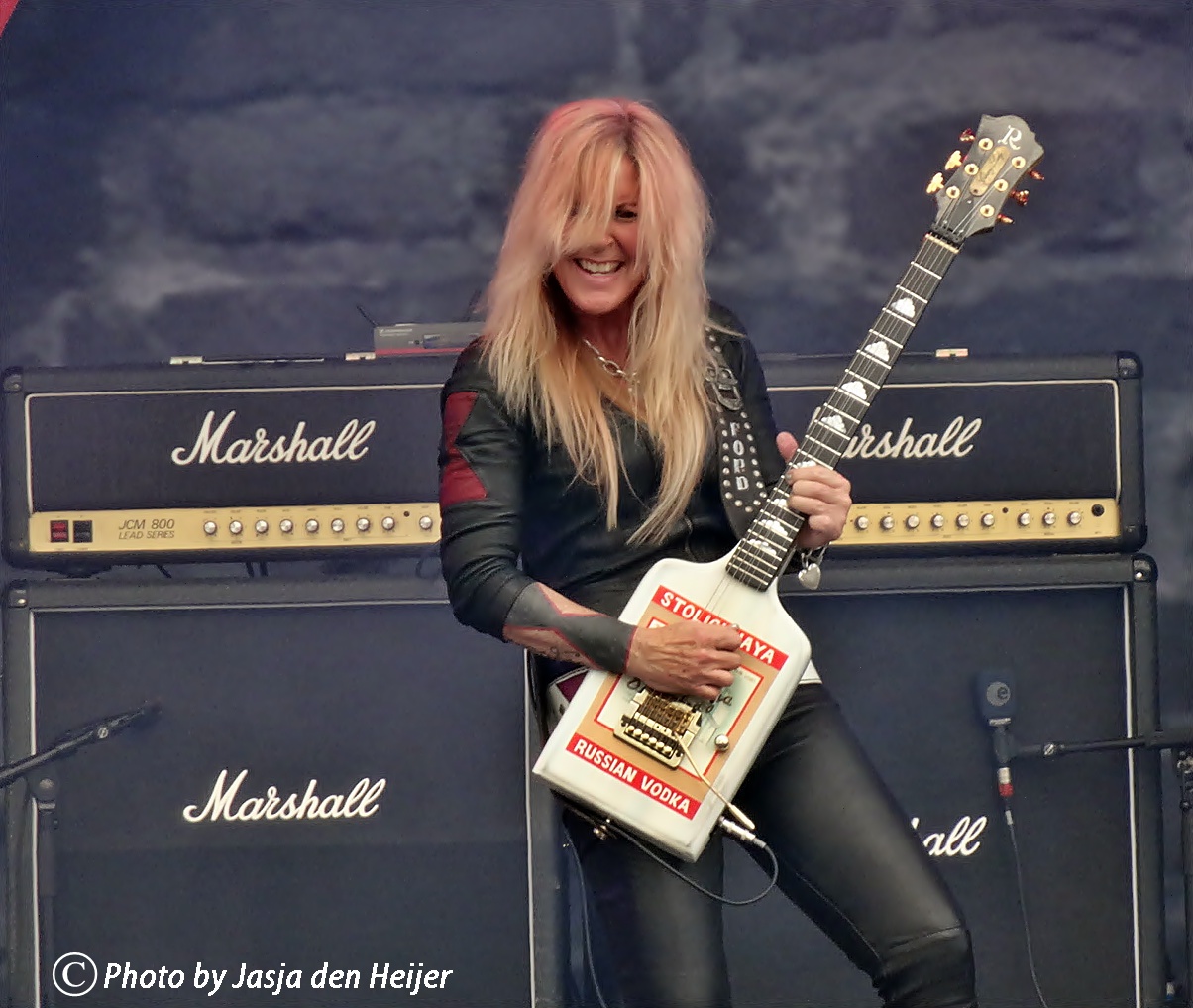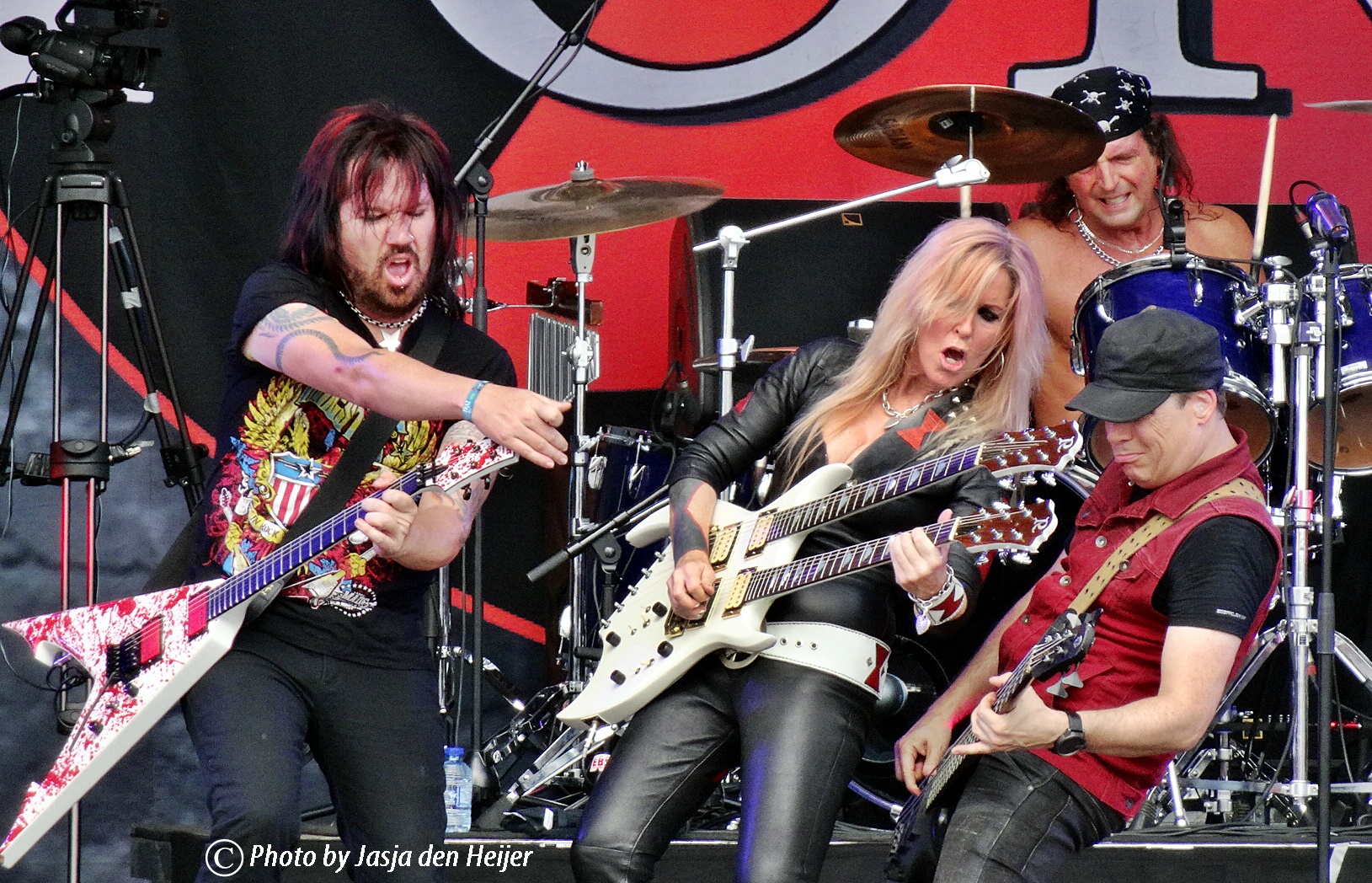 Lita Ford returned to Belgium for the first time since 1988 when she was supporting Bon Jovi and reactions were mixed although it was good to see her finally back in Europe.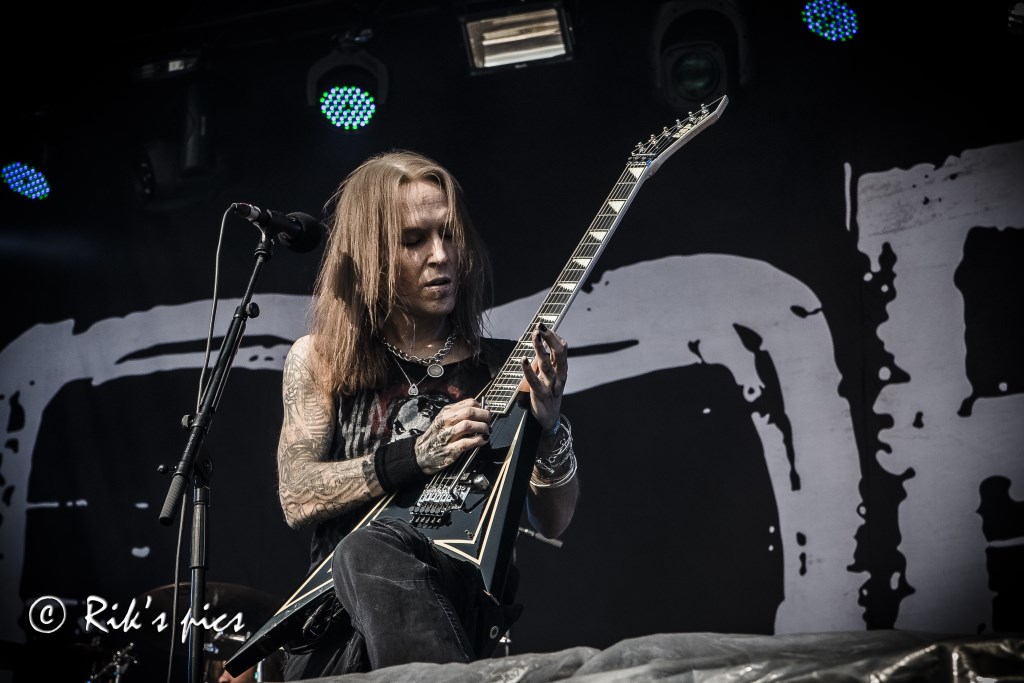 Children Of Bodom, Soulfly and Kreator were responsible for various mosh pits and an unstoppable amount of crowdsurfers. Crowdsurfing seemed to be re-introduced during Alcatraz (while forbidden at all other festivals) and we even noticed a lot of female surfers.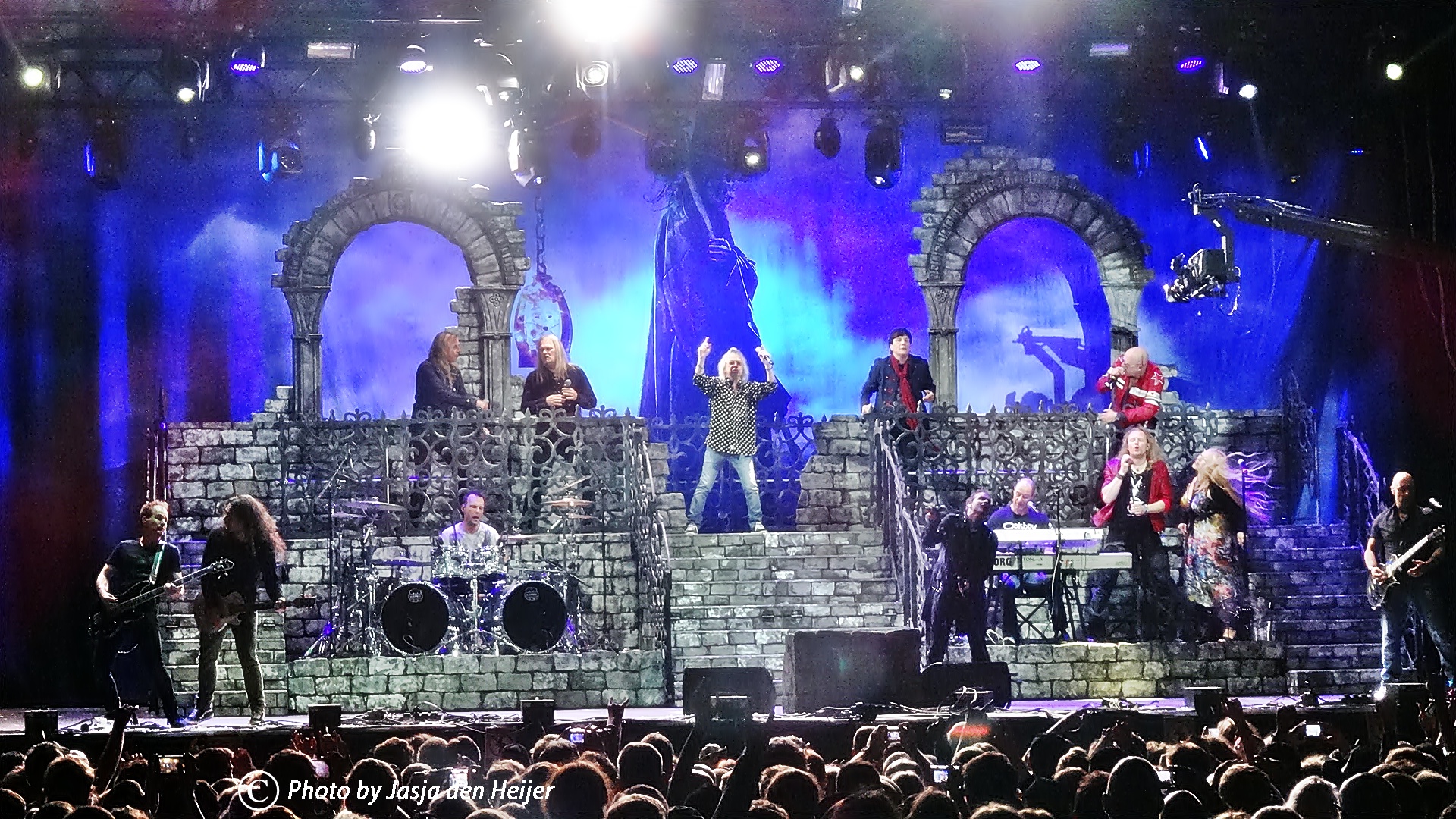 No crowdsurfing with the next act: Avantasia, singer Tobias Sammet's brainchild brought a 90 minutes show instead of the regular over 180 minutes which forced them to heavily cut in their setlist. What they didn't do was cut down on impressive guests so we got Michael Kiske, Ronnie Atkins, Bob Catley, Jorn Lande and Eric Martin alongside Sammet to bring the audience a mix of old and new songs. Although the theatrical metal of Avantasia seemed to be an odd choice for a festival like Alcatraz, because of Sammet's charming presentation the audience went berserk.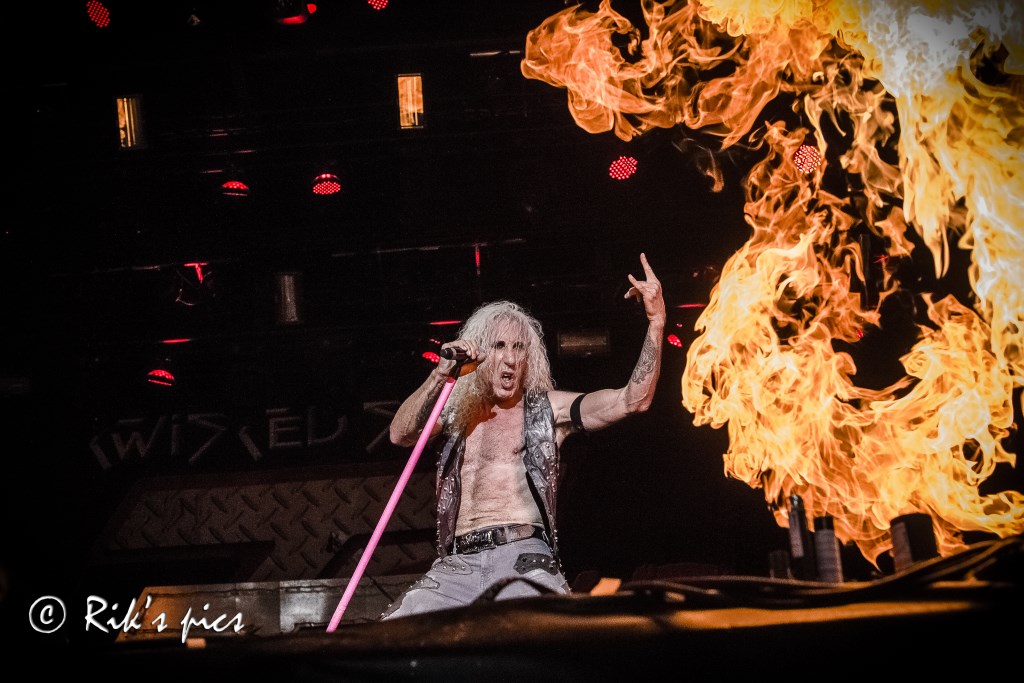 Alcatraz was chosen by Twisted Sister to be the place where they would say goodbye to Europe and the choice couldn't have been more right. After a weekend filled with sun, good music and a cozy atmosphere Twisted Sister gave the festival the closing act they deserved. Alcatraz Metal Fest is a unique festival and organizer Filip Nollet told us afterwards they reached their goal of 15.000 people. When asked for his personal highlights he answered ,,Lita Ford and Twisted Sister. The first because it was 30 years since she played in Belgium and the second because they had chosen to play their last European show at Alcatraz. My biggest surprise was Avantasia because I had not seen them before and they did great. No disappointments for me this year.'' And on that note we can only say: see you again in 2017!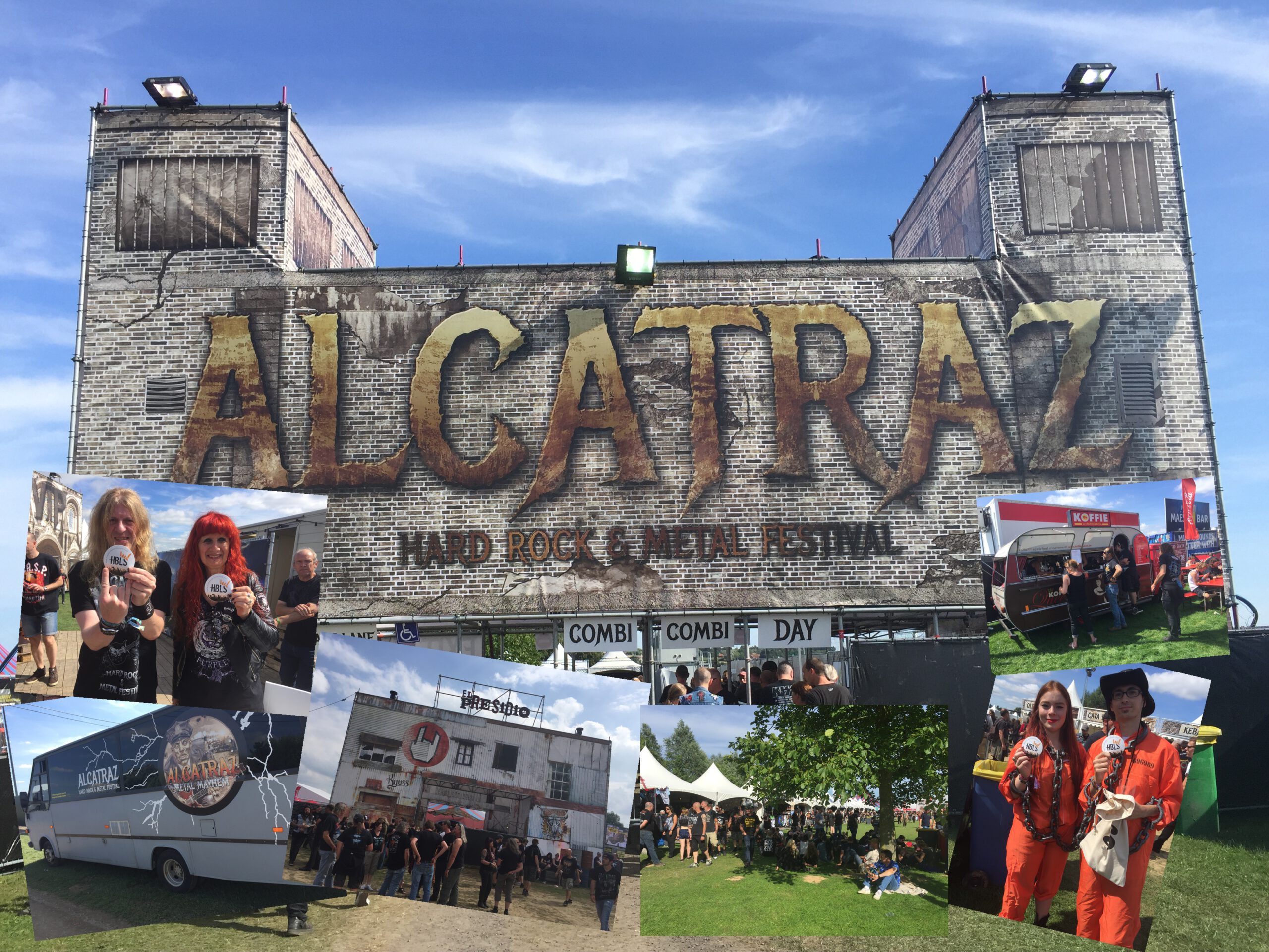 —
Photos by Rik Bauters (wp.livereviewer.com), Jasja den Heijer, Lilo