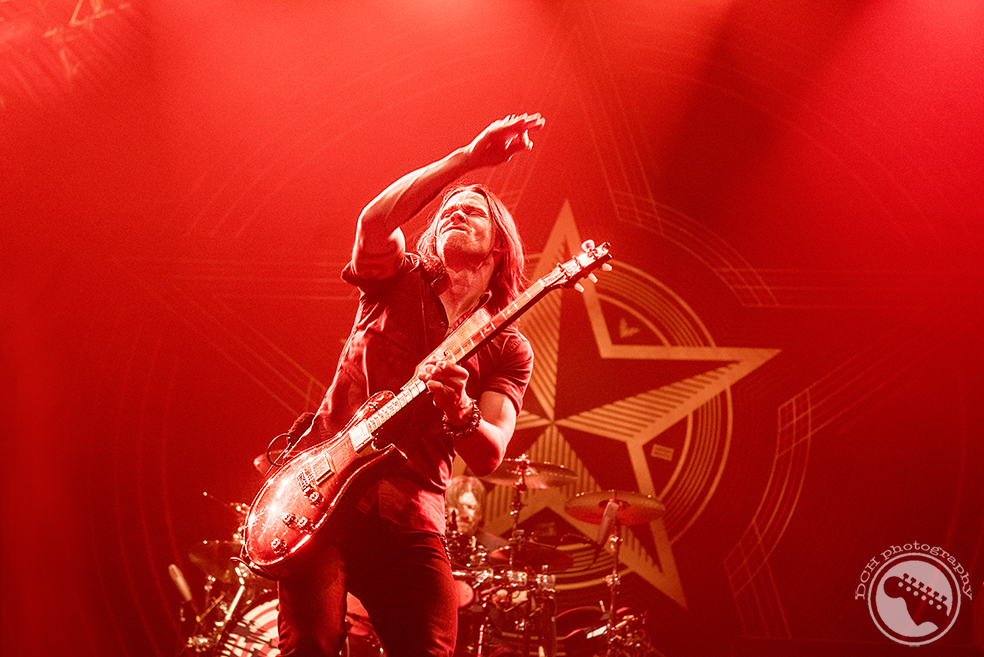 ALTER BRIDGE & LIVING COLOUR & LIKE A STORM
Amsterdam (NL)-HMH-10 November 2016
What better pastime on a rainy Thursday evening than to watch an Alter Bridge show. Even more interesting because they are bringing Like A Storm and funk metal legends Living Colour with them.
New Zealand's Like A Storm make good use of their 30 minutes play time and manage to squeeze in six songs, one of which a cool version of AC/DC's ,,T.N.T.''. Their modern hard rock meets nu-metal, sometimes combined with the, in rock music, not so commonly used didgeridoo gives the band of the three brothers Brooks a very own style. Opening with the catchy ,,Chaos'' what follows are songs that have been released as singles and did mainly well in the U.S.A., like ,,Never Surrender'', ,,Become The Enemy'', ,Wish You Hell'' finishing with ,,Love The Way You Hate Me'' (again with a prominent role for the didgeridoo). The audience gave the energetic youngsters a well-deserved warm reception.


LtoR: Chris Brooks (Like A Storm) – Corey Glover (Living Colour) – Vernon Reid (Living Colour)
Youngsters is not something that can be said about Living Colour. That they are magnificent musicians we already knew and tonight they showed it once again. Although sometimes they were losing themselves a bit too much in their eclectic mix of funk metal, jazz, fusion and hip-hop overall they made quite an impression. They opened with ,,Middle Man'' and their choice of songs was surprising and went in all musical directions. I thought it is a pity they decided to play three cover songs although they played convincing versions of Blur's ,,Song 2'', James Brown's ,,Sex Machine'' and ,,Who Shot Ya?'' (from Notorious B.I.G.). Of course they made a remark about the American elections before starting ,,Ignorance Is Bliss''. We got an over the top version of ,,Desperate People'', ,,Type'' and a freaky version of ,,Funny Vibe''. They might be older but they sure know how to deliver and guitarist Vernon Reid, singer Corey Glover, bassist Doug Wimbish and drummer Will Calhoun finished their set with a rousing version of ,,Cult Of Personality''.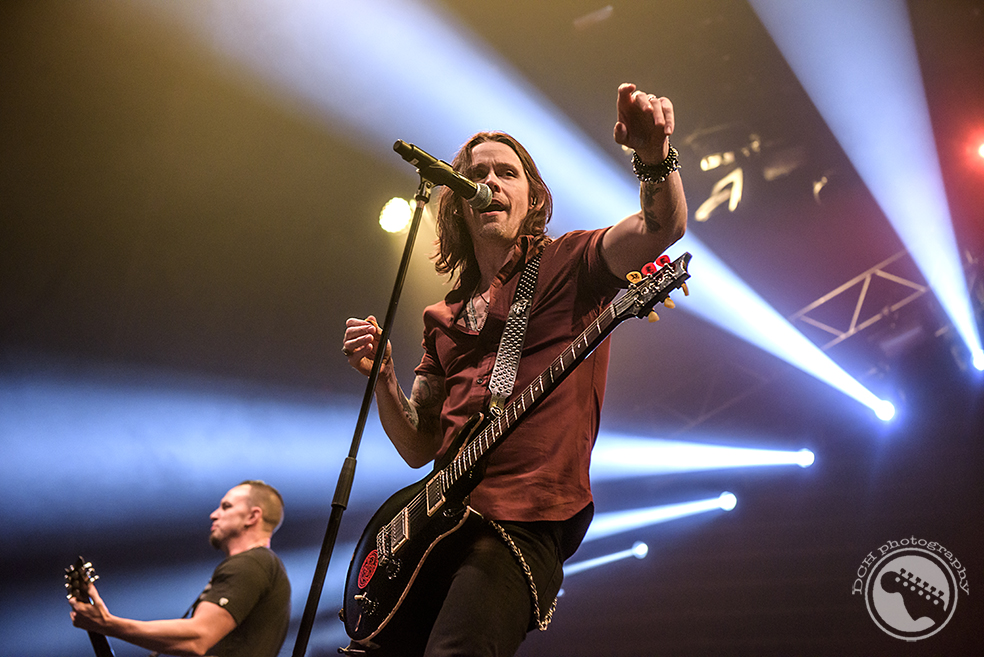 Mark Tremonti – Myles Kennedy (Alter Bridge)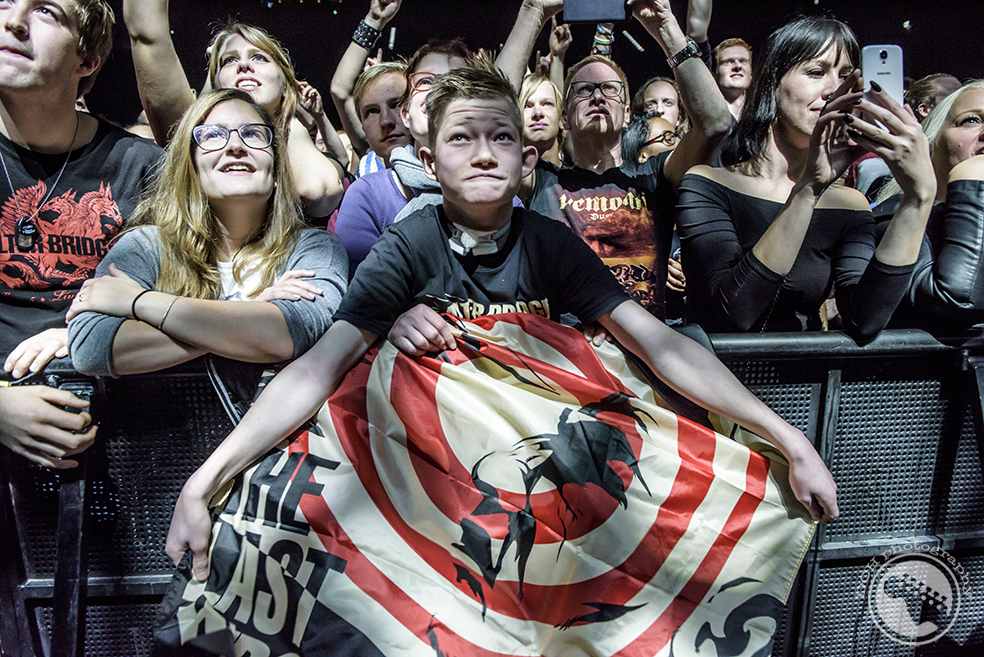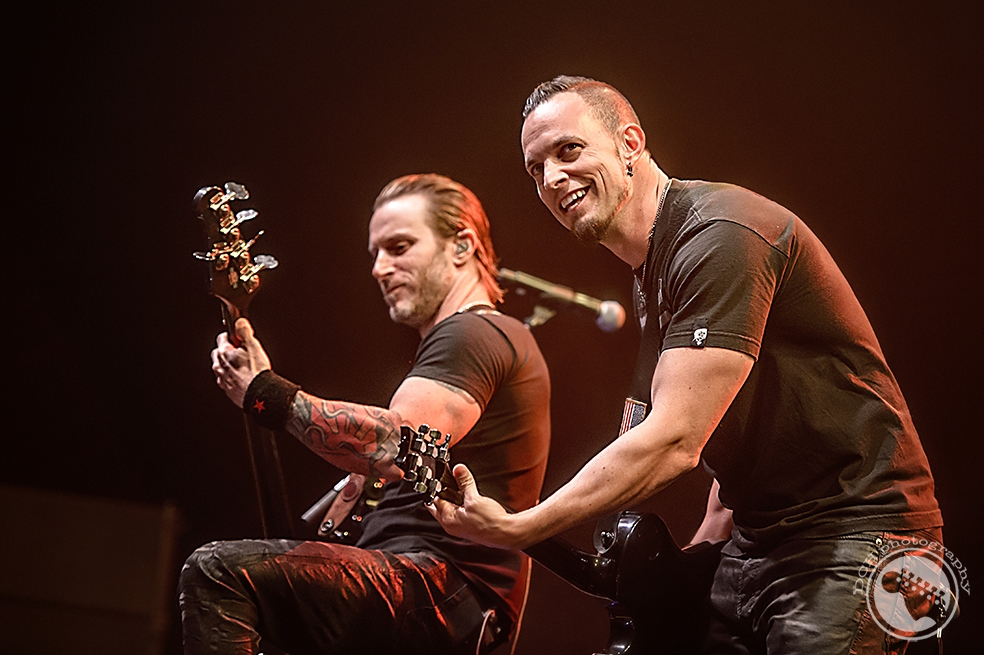 Brian Marshall – Mark Tremonti (Alter Bridge)
Alter Bridge came, saw and conquered. Their anti rock star pose does well and besides that they are a fantastic band. Main focus of tonight was of course the recently released 'The Last Hero' from which they played seven songs but there was more than enough room for (in no particular order) other classic Alter Bridge songs. They started ,,The Writing On The Wall'' and after that it was one highlight after another.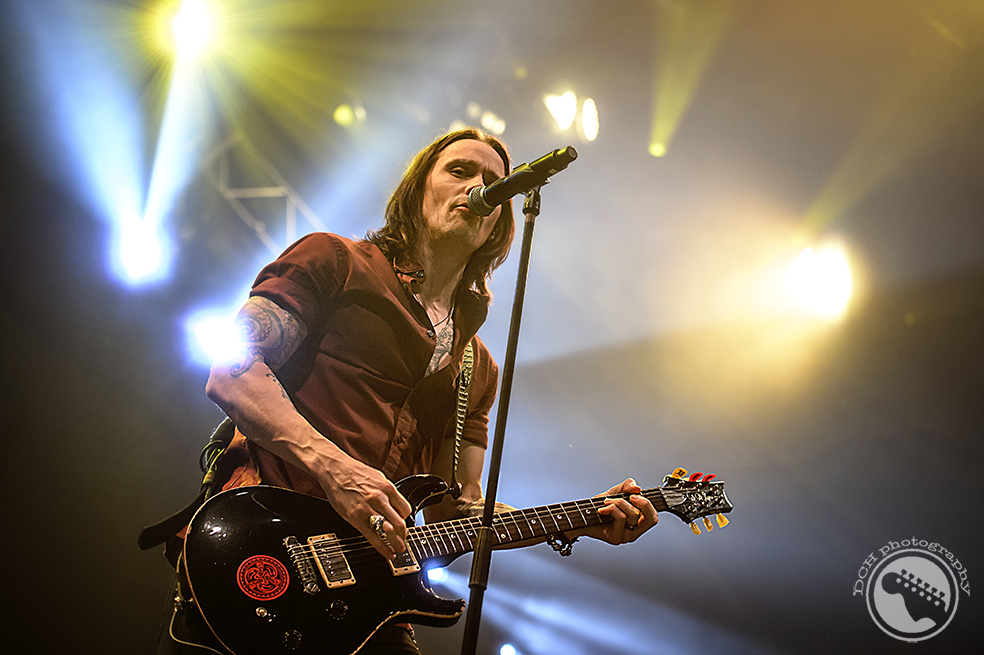 Myles Kennedy (Alter Bridge)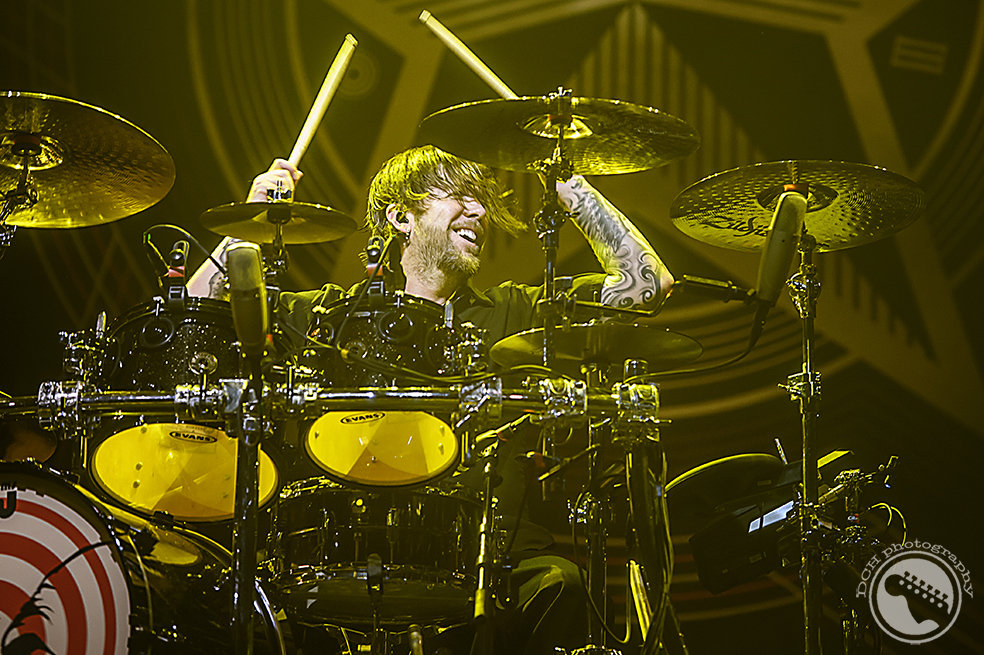 Scott Phillips (Alter Bridge)
The new songs blended in perfect with the older material and singer, guitarist Myles Kennedy played a beautiful solo acoustic version of ,,Watch Over You''. Songs like ,,The Other Side'', My Champion'', ,,Crows On A Wire'' and ,,You Will Be Remembered'' came across great as did the beautiful version of ,,Black bird''. They played ,,Cry Of Achilles'', ,,Metalingus'' and dug up ,,Slip To The Void'' which they hadn't played in a while. In the encore there was room for the first single of their most recent album ,,Show Me A Leader'' to finish it all off with a great version of ,,Isolation''. What else can I say other than this was a night very well spent.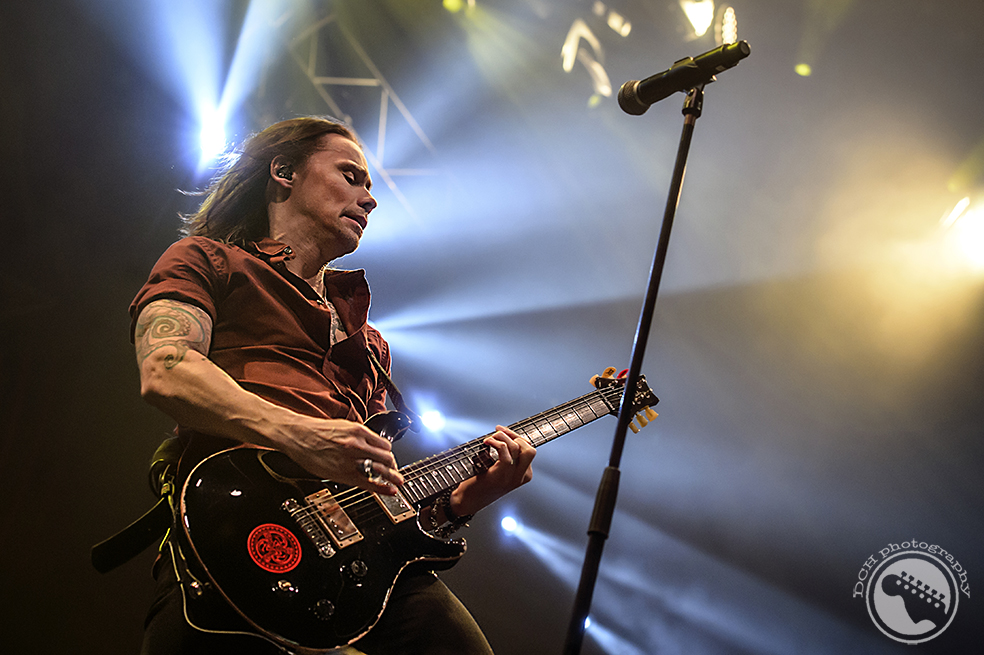 —
ALTER BRIDGE photos by Dirk van den Heuvel for DCH Photography
LIKE A STORM & LIVING COLOUR photos by Jasja den Heijer