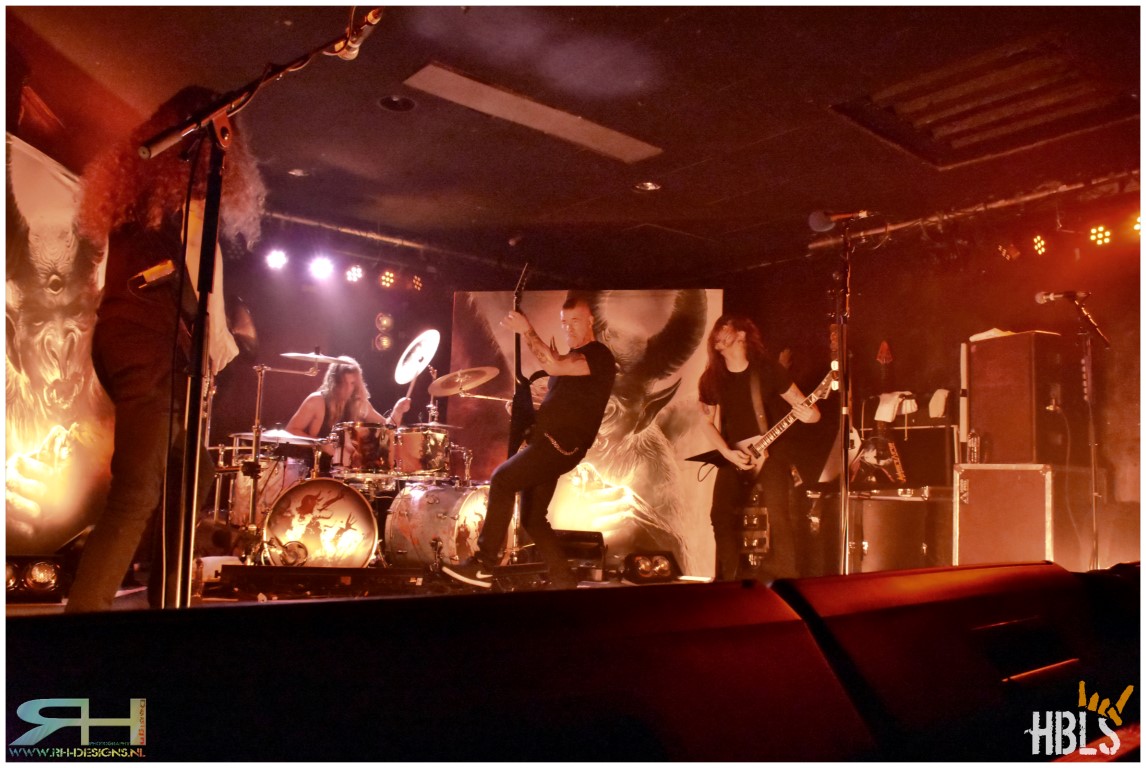 ANNIHILATOR
Cologne (DE)-Luxor-22 October 2019
Canadian thrash master guitarist Jeff Waters and his band Annihilator just started their European 'Tour For The Demented 2019'. Raymond Helebrand of RH-Design went to 'Luxor' in Cologne, Germany to witness the show and came back with a report and cool photos for HeadBangers LifeStyle.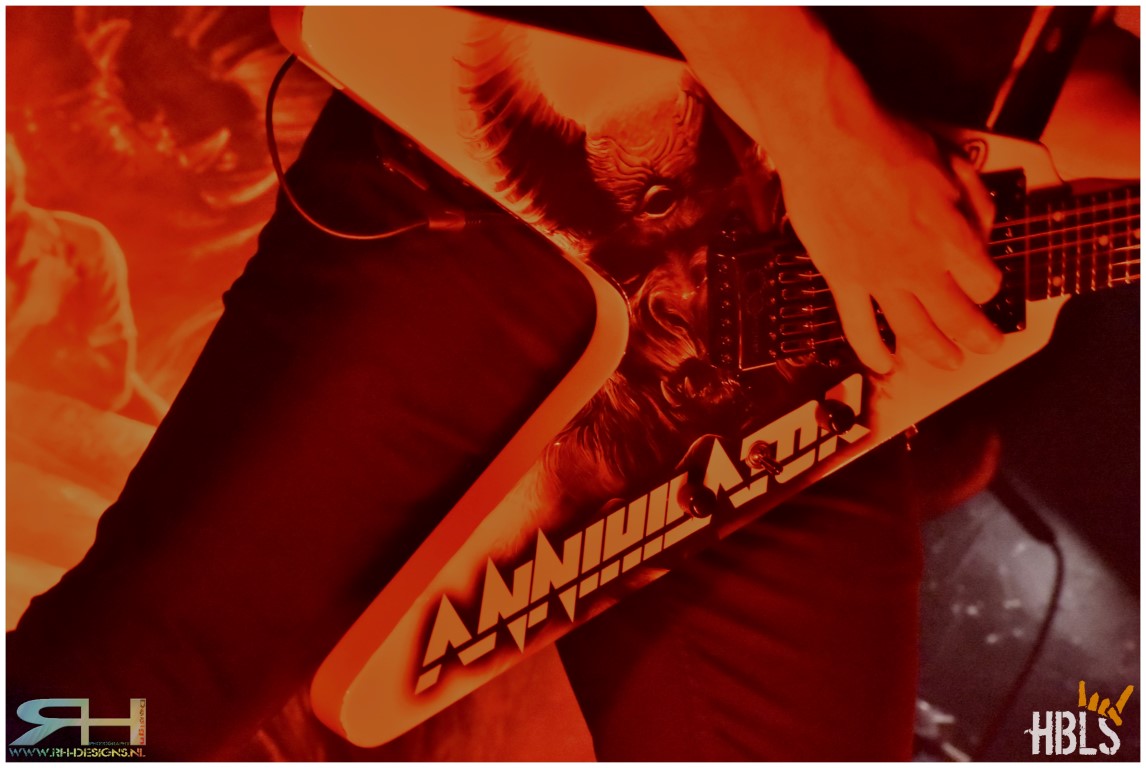 Annihilator is quite a name in the world of thrash/speed-metal, or maybe I should better say Jeff Waters, as he is the mastermind and the only consistent member of the band.


An active force since 1984, recorded 16 studio albums (the 17th will be released in January 2020) and currently on tour in Europe. "A Tour For The Demented 2019" and it being quite some years ago that I have seen Annihilator live, I thought this would be a nice chance to go and see them in the Luxor Club in Cologne (D).



When I finally made it to the club (parking is a real pain in the ass in this part of Cologne), opening band Archer Nation was already warming up the fully packed club. Sorry guys, but as I arrived so late I have only heard the 3 last songs of your set. But I have to say, the things I have heard, did not disappoint at all. This 3-piece act created a massive wall of sound and the performance was tight.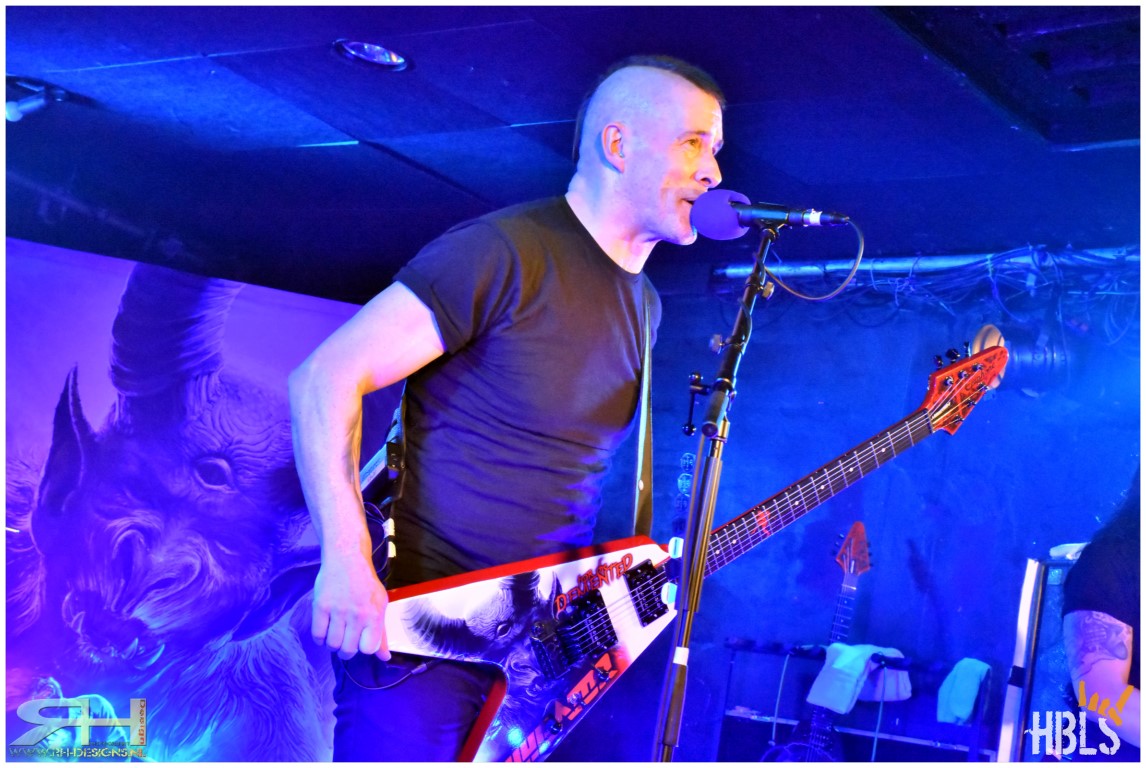 JEFF WATERS


At 9 PM, Mr. Jeff Waters (Lead vocals, Lead guitar) and his 'touring' band hit the stage. Jeff lost his voice 2 days earlier in Bochum, but somehow he had managed to be fit enough to get through this show. Thumbs up, that's the spirit of a real musician!!


,,Betrayed'' from the 2010 album 'Annihilator' opened the show. We got to witness a band that fired on all cylinders. The sound was killer and they were having lots of fun on stage.


,,King Of The Kill'' (1994), ,,No Way Out'' (2013) and ,,One To Kill'' from 'For The Demented' (2017) were blasting into the club. ,,Set The World On Fire'' (1993) was next on the list and brought the club to a boiling point.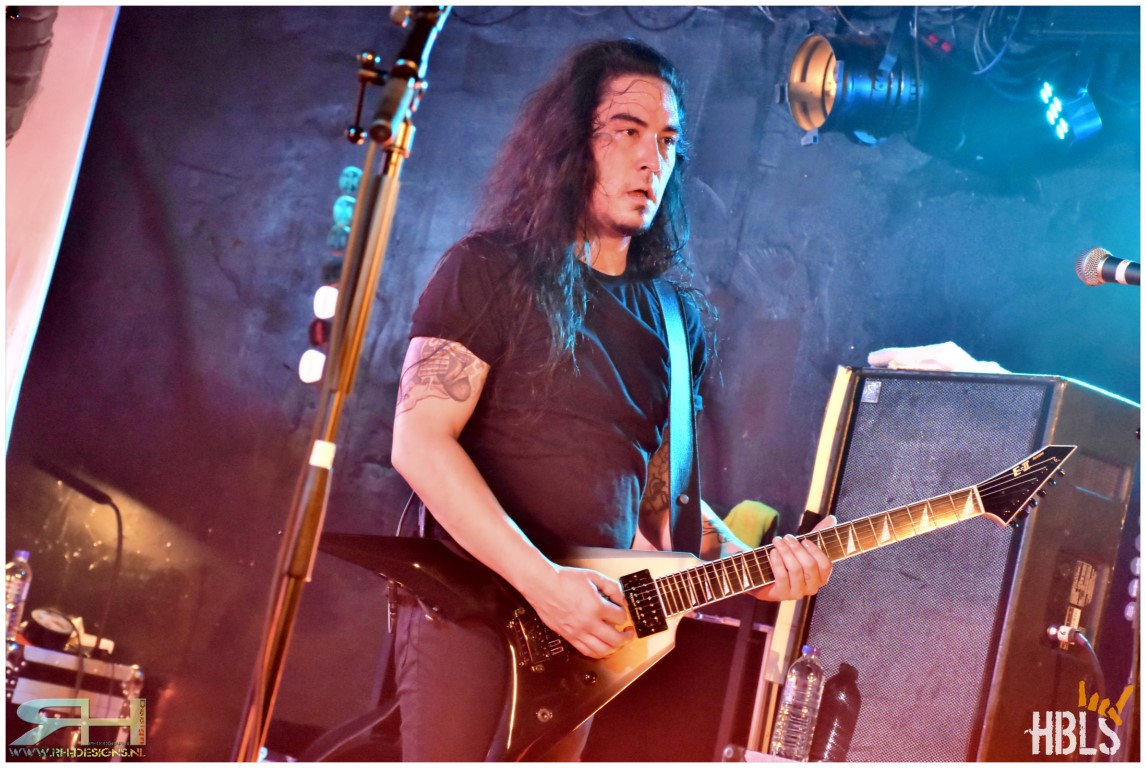 AARON HOMMA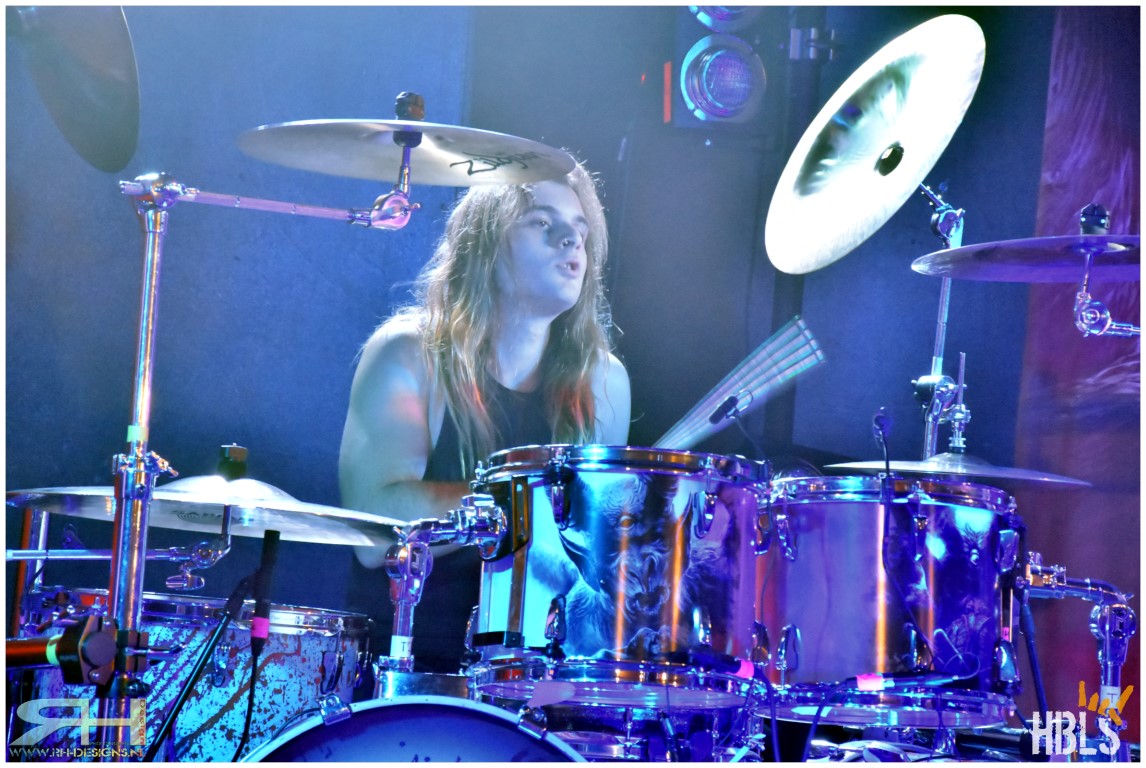 FABIO ALESSANDRINI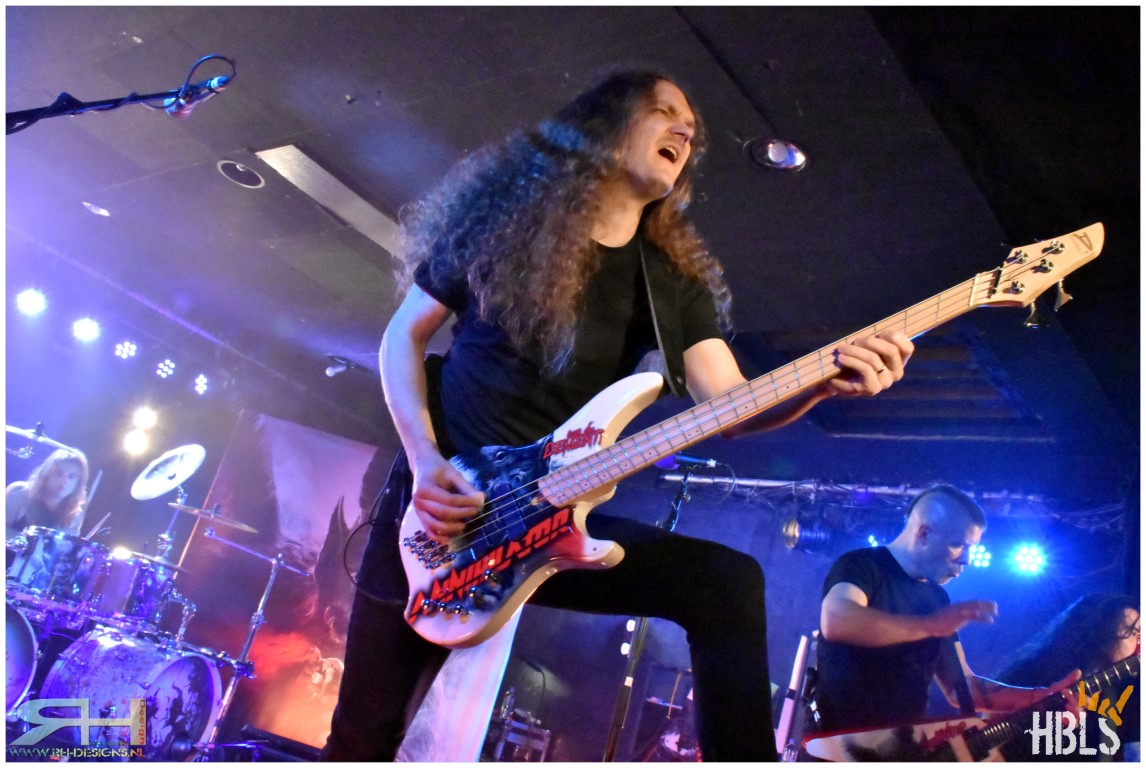 RICH HINKS


This line-up of Annihilator is more or less stable since 2016/2017 and this is definitely noticeable. Aaron Homma (guitar, backing vocals), Fabio Alessandrini (drums) and Rich Hinks (bass) perform at least as well as the master himself and to me it looks like Jeff is also very happy with this line-up, as he is in a great mood today.


On this tour no songs of the cult album 'Never Neverland' from 1990, as next year will mark the 30th anniversary of that release. Jeff explains that they are planning on doing something special for this occasion. Okay, they do play ,,Phantasmagoria'' .



But no worries, Annihilator has a big vault to pick songs from. So the set is filled with a rich portion of music. ,,Ultraparanoia'' (1996), ,,The Trend'' (2010) , ,,Knight Jumps Queen'' (1993), ,,Twisted Lobotomy'' (2017) amongst others, are blasted into the crowd, that really is on fire.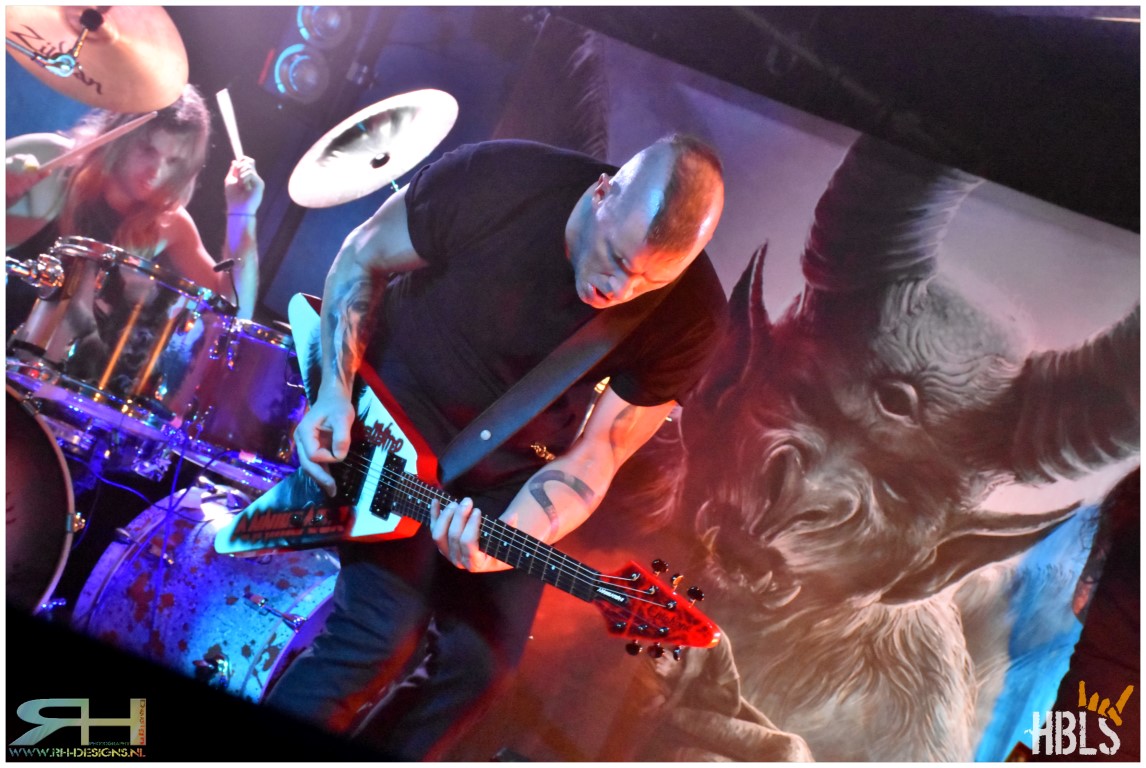 ,,Psycho Ward'' from the upcoming release 'Ballistic, Sadistic' gives us a taster of what's to come. Back to the late 80s/early 90s sound. Jeff wrote this song about the special piece of.…, everyone probably has in life. Other than that special one, he wants to point out, that we have to treat people with respect and be nice to each other.


,,Tricks & Traps'' (1997) and earlier mentioned ,,Phantasmagoria'' (from 'Never Neverland') wrapped up the official part of the setlist.



As an encore we are treated with 3 songs from the debut album 'Alice In Hell' (1989). ,,Burns Like A Buzzsaw Blade'', ,,W.T.Y.D'' and title track ,,Alice In Hell''.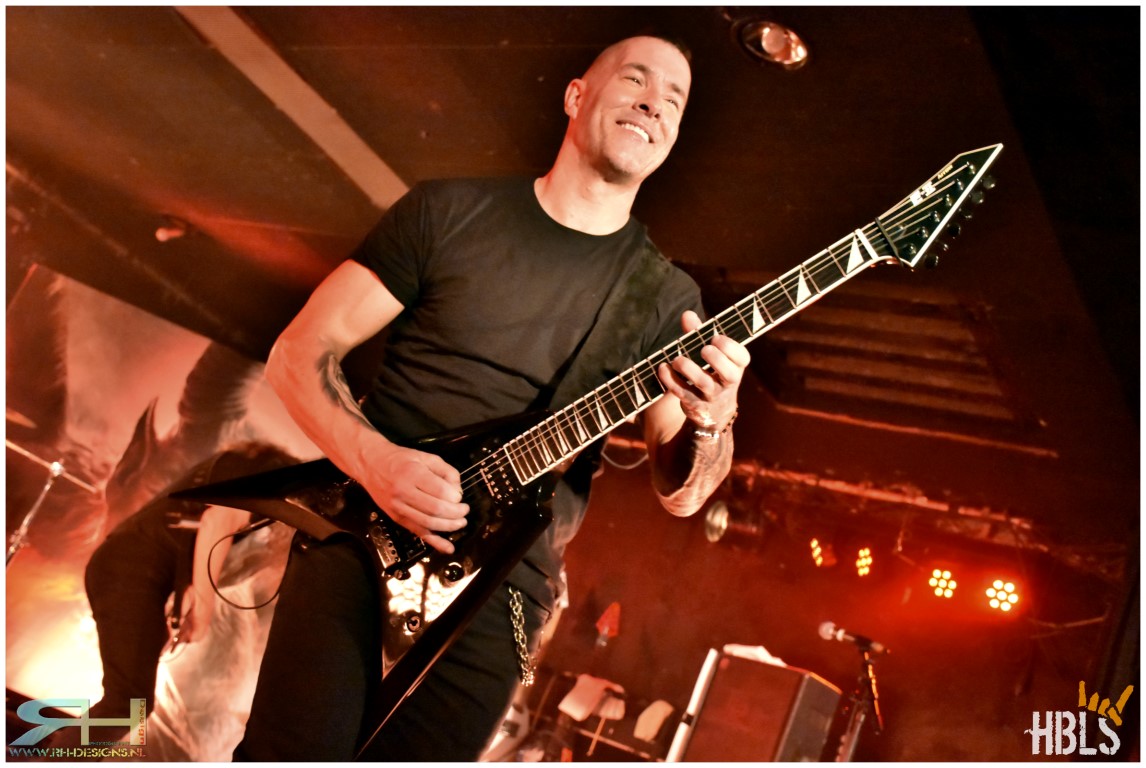 It is only fair to conclude that Annihilator is very much alive in 2019 and has more than enough plans and energy to go strong for the upcoming years. If you are into good, well performed thrash/speed-metal and in for a cool show, go and see them!