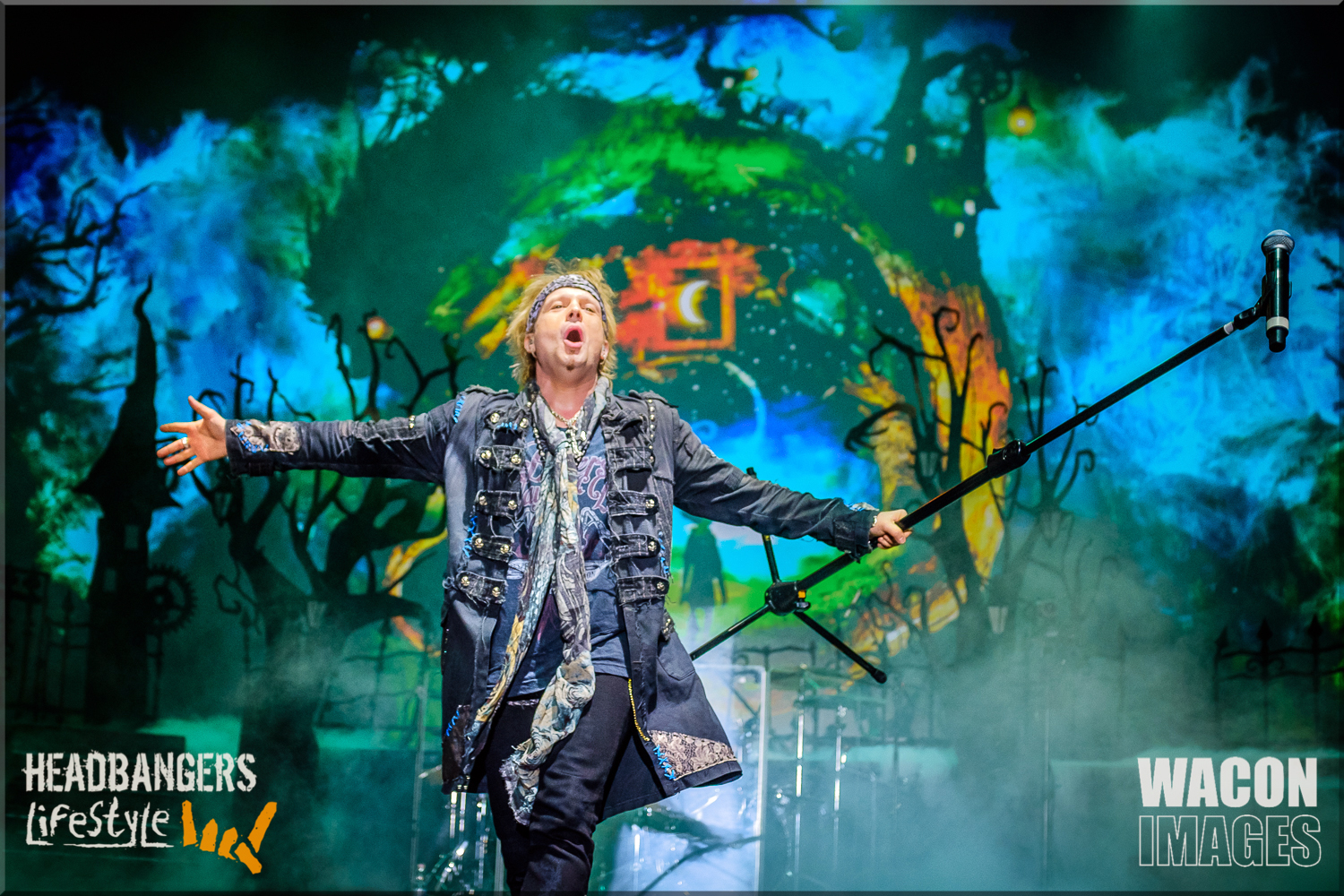 AVANTASIA
Oberhausen [DE]-König-Pilsener Arena-14 April 2019
After the `Ghostlights World Tour' that supported the magnificent album `Ghostlights [2016], creator and frontman Tobias Sammet took some time off to figure out his life after releasing 17 albums in 20 years and 10 world tours in 15 years, not to mention all the promotional activities that come along with it. The break eventually resulted in the release of the fantastic and very personal 8th Avantasia album `Moonglow' on February 15th this year. The end of March Tobias and his metal opera caravan packed up its gear and hit the road for yet again a world tour. And since Avantasia is still climbing the ladder of fame and success, this time the super group plays bigger venues with a bigger stage production.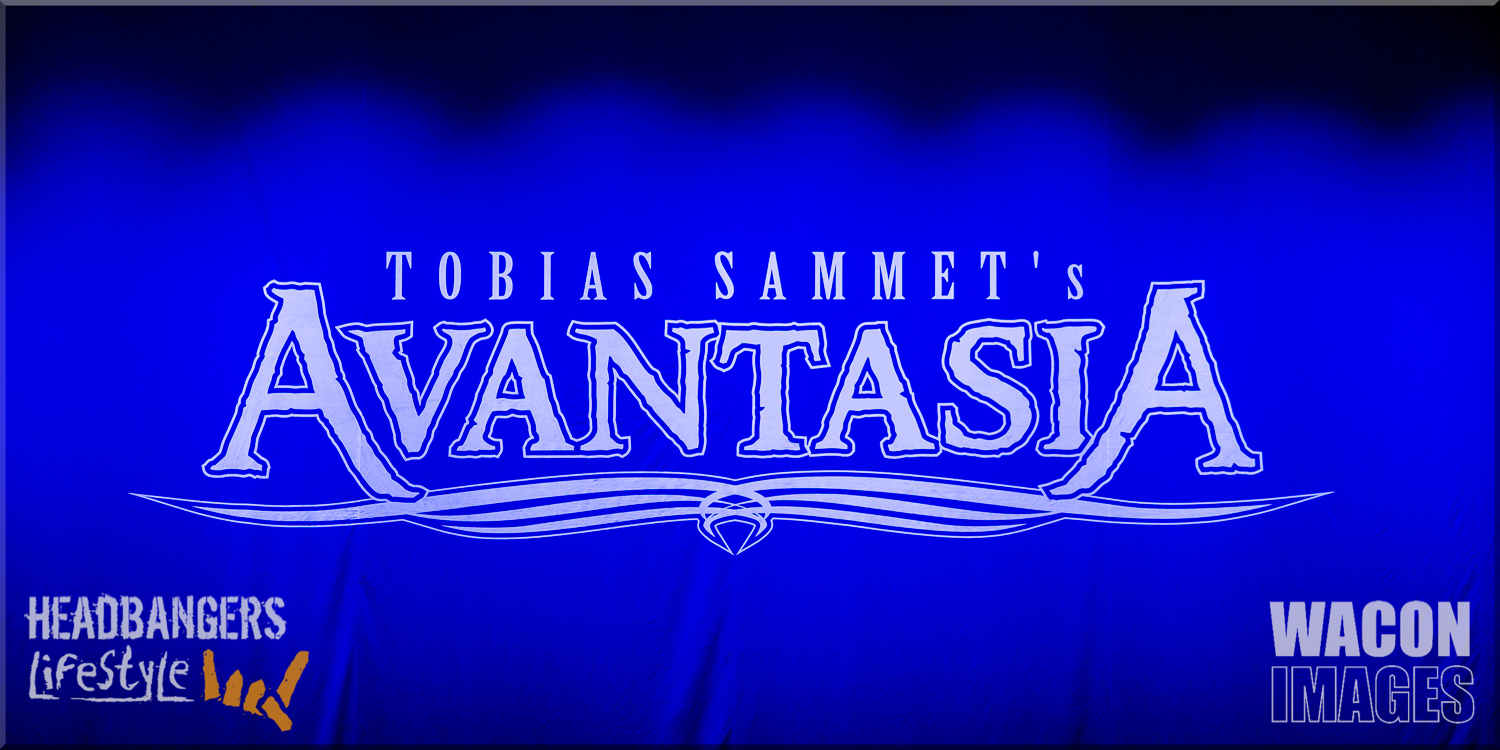 Because The Netherlands isn't part of the tour schedule, a lot of Dutch fans [including myself] travelled to the König-Pilsener-Arena in Oberhausen, which is packed with fans from all over Europe. It is of was supposed to be a 3-hour show but because Tobias knows how to talk the clock ticked almost 3 and a half hours. Yeah, not only is this guy a fantastic songwriter, singer, performer and visual creator, he is such an entertainer who owns the stage. His humorous monologues and anecdotes in between the songs are amusing and even hilarious; the interaction with the audience is on a high level ["OBERHAUSEN!!!!!!"] and armed with a very good set list it adds up to the complete package here.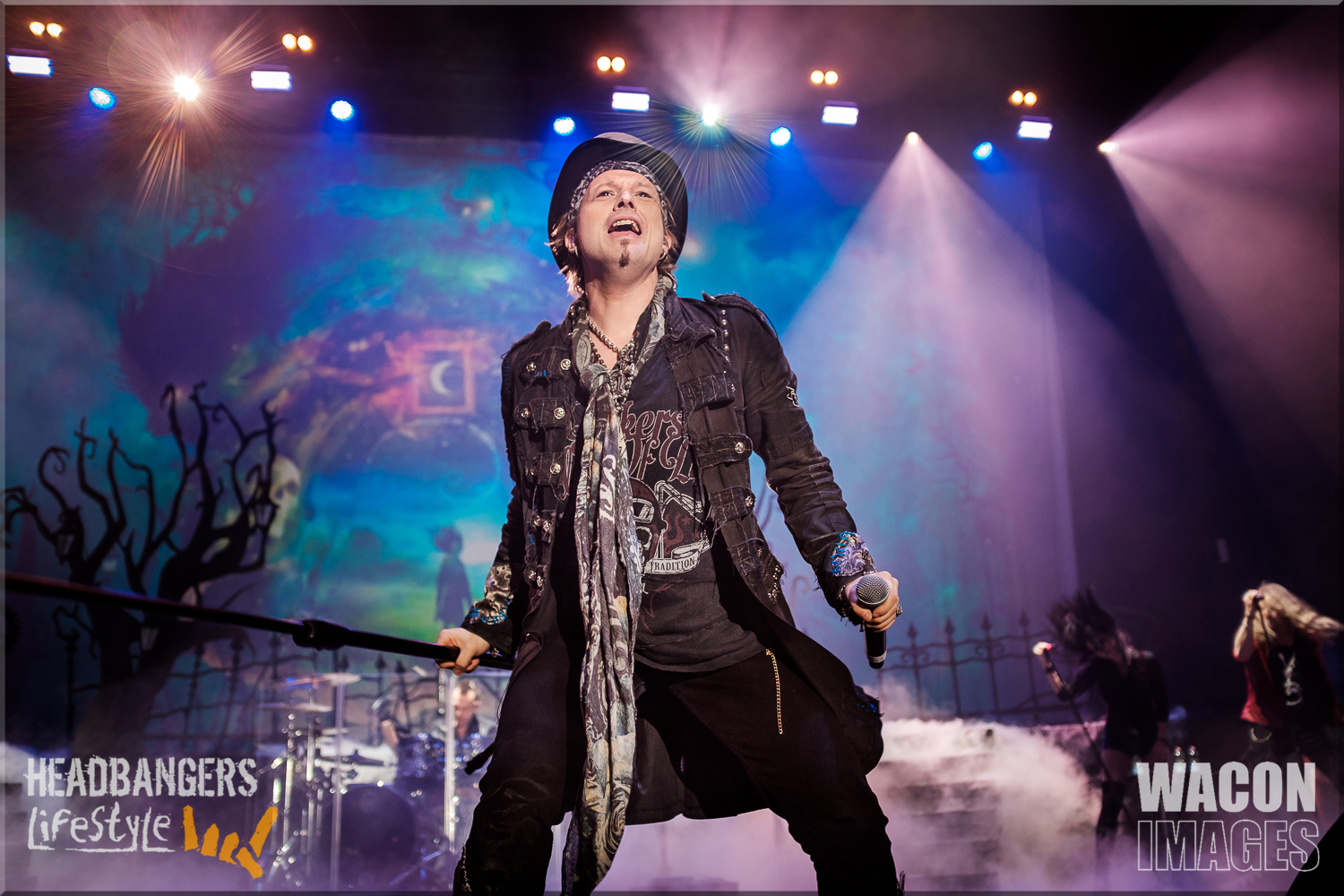 Tobias Sammet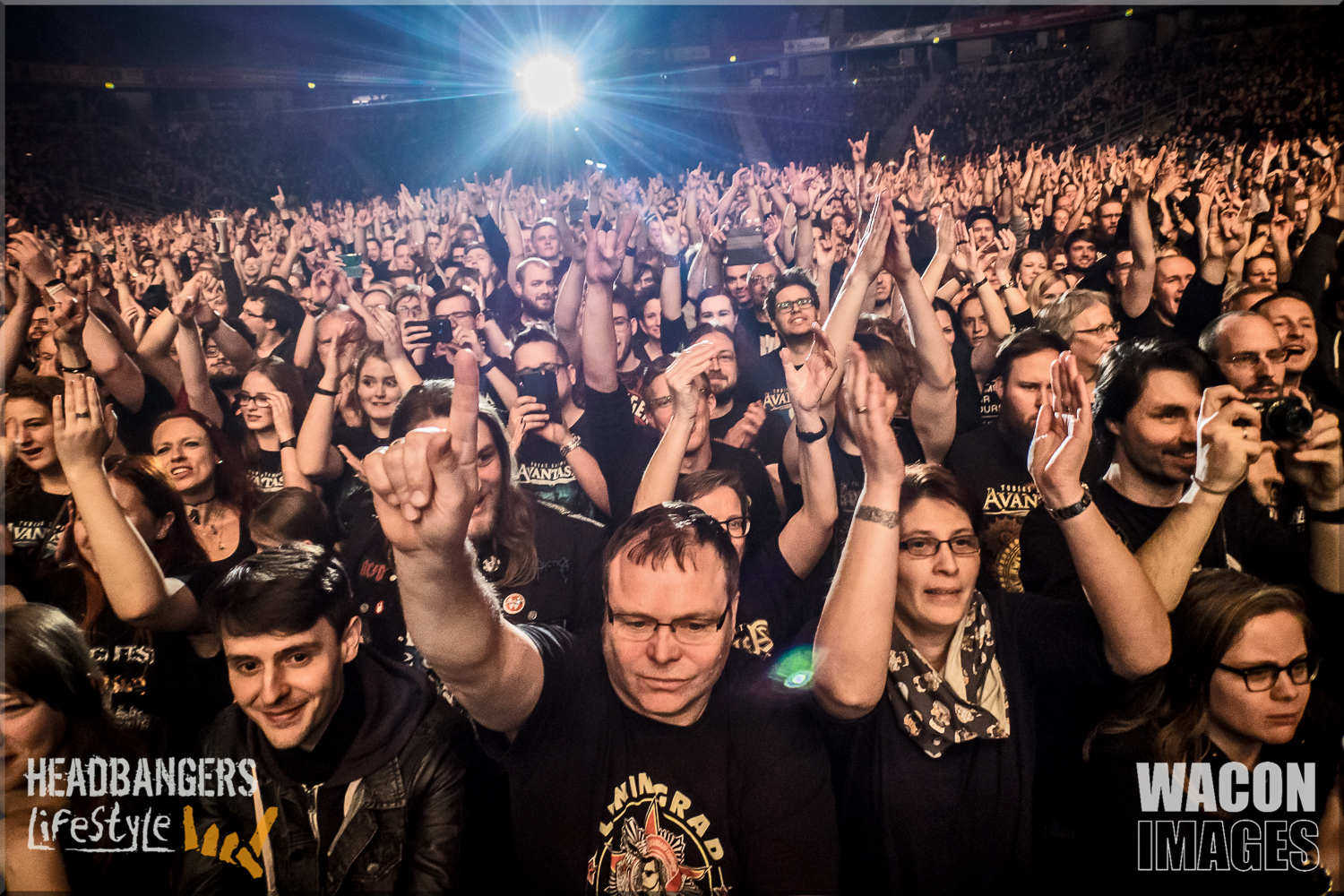 Tonight [and I guess every show of this tour] is such a magical experience, almost like a celebration, that makes all the fans who are present here feel good and happy, expressing lots of sing-alongs, waving and clapping hands together. The stage decoration and props are gloomy fantasy-like [Nightmare Before Christmas vibe], having all these iron curly fences, trees, lanterns and colourful, wicked artwork projections that have moving images in it as well. There is constant floor mist and an atmospheric lightshow. This imaginary show is so adorable and mesmerizing that you totally forget about what's going on outside this building.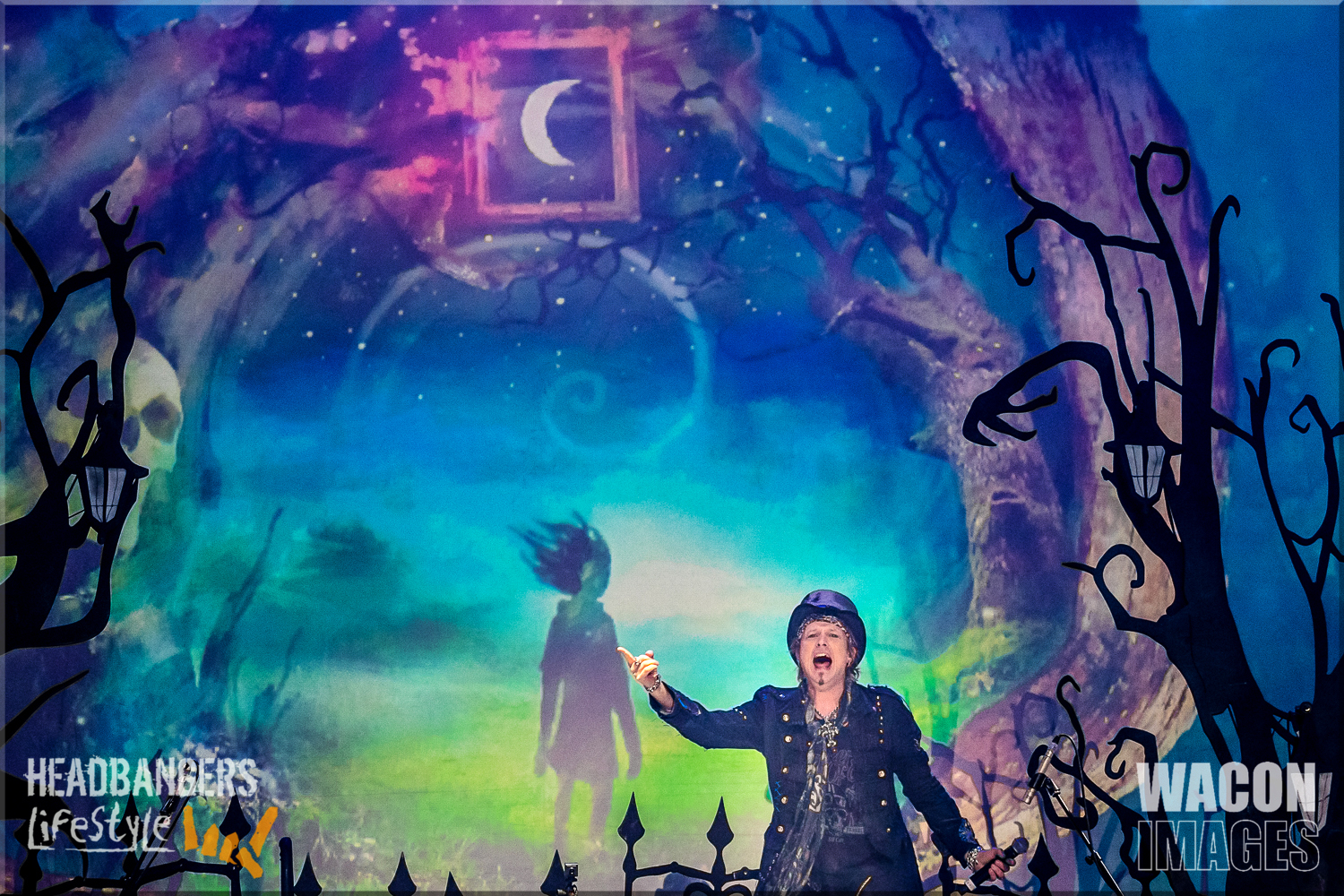 Tobias is in great vocal shape and hit all the high notes smooth when he kicks off the show with ,,Ghost In The Moon'' [from the new album]. The three-piece choir, Adrienne Cowan [Seven Spires, Sascha Paeth's Masters of Ceremony], Herbie Langhans and Ina Morgan, work their ass off the entire show but they also get rewarded with solo spots as well. A huge surprise and talent is Adrienne who shows her versatility as a singer. Not only she owns the harsh vocals [originally done by Mille Petrozza of Kreator] in ,,Book Of Shallows'', she also nails it like a nightingale in the Mike Oldfield-like track ,,Moonglow'' [originally recorded by Candice Night] and the golden oldie ,,Farewell'' [originally recorded by Sharon den Adel].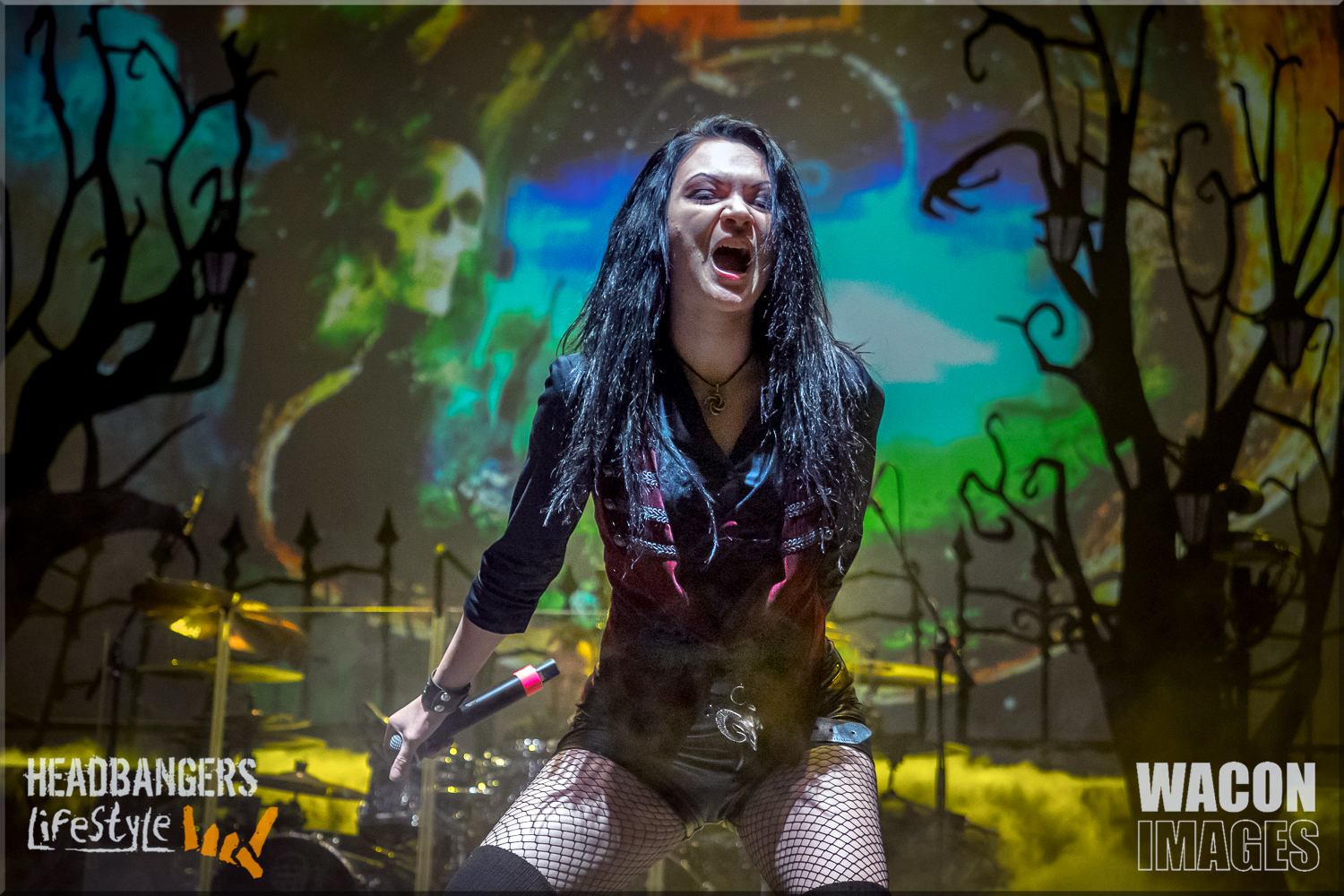 Adrienne Cowan

It was only a year ago Pretty Maids frontman Ronnie Atkins was hospitalized in Switzerland suffering from blow to the head, but thank the lord, the Danish metal veteran is Back To Back and does his job with great energy for instance in ,,Starlight'', ,,Book Of Shallows'' and the never played live before speed monster ,,Master Of The Pendulum''. It isn't a surprise that Tobias is over the moon having some of his metal idols joining him on stage, especially when it comes to former Queensrÿche singer Geoff Tate: "This is Geoff Tate, this is not a hologram, it is the real Geoff Tate, my old hero." Tate flourishes sky high in the Avantasia ambience and he sounds old school great in for instance the emotional, beautiful piano ballad ,,Invincible'', the driven ,,Alchemy'' and he really makes a good vocal pair with Mr. Big singer Eric Martin [who introduces Geoff Tate as the Dark Lord from Seattle] in the heavy loaded ,,Twisted Mind''. Speaking of Eric Martin, together with Tobias, he couldn't make the classic 80s hit ,,Maniac'' more appealing and striking, what a cool cover version and it refreshes the dynamic of tonight's set list.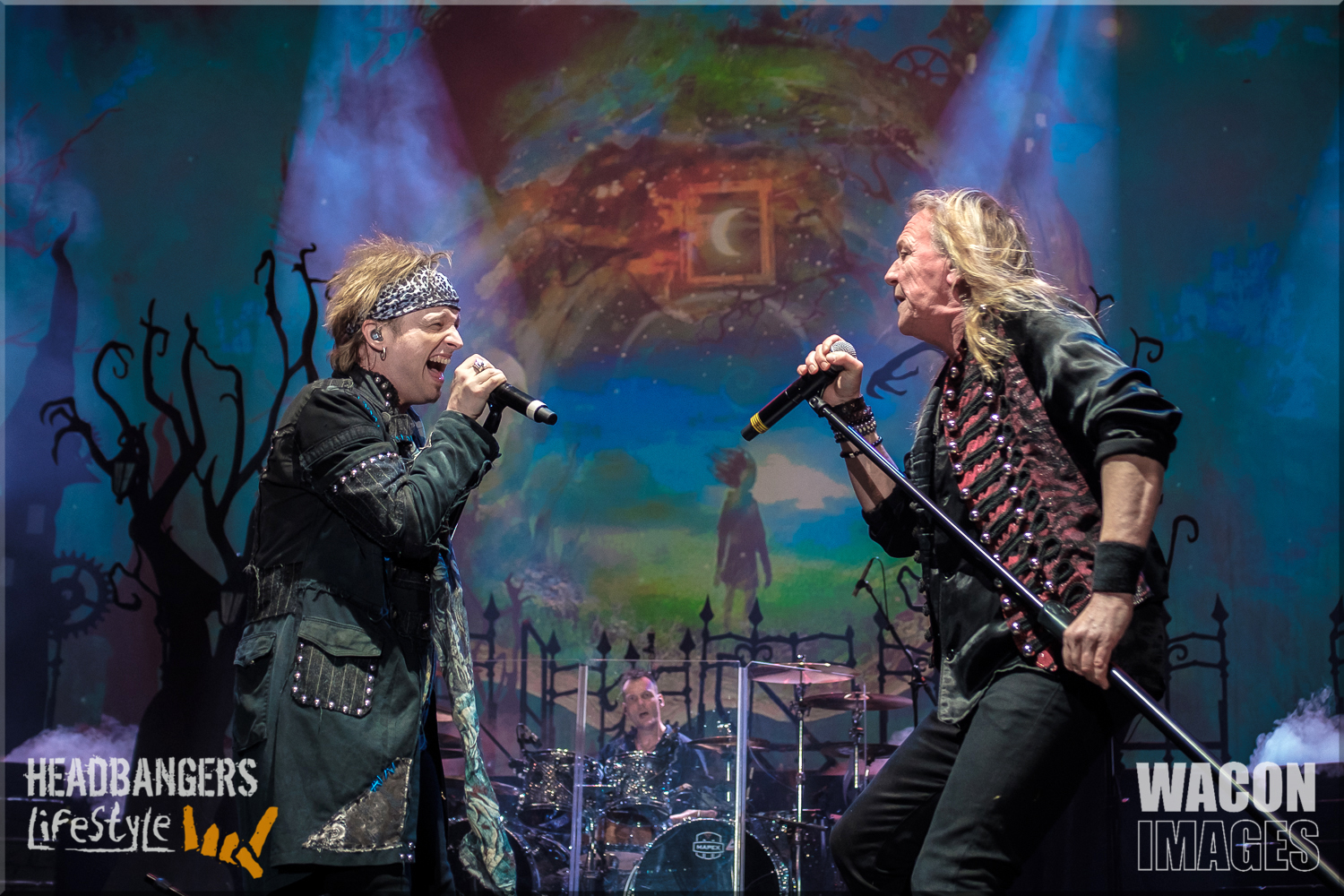 Tobias with Ronnie Atkins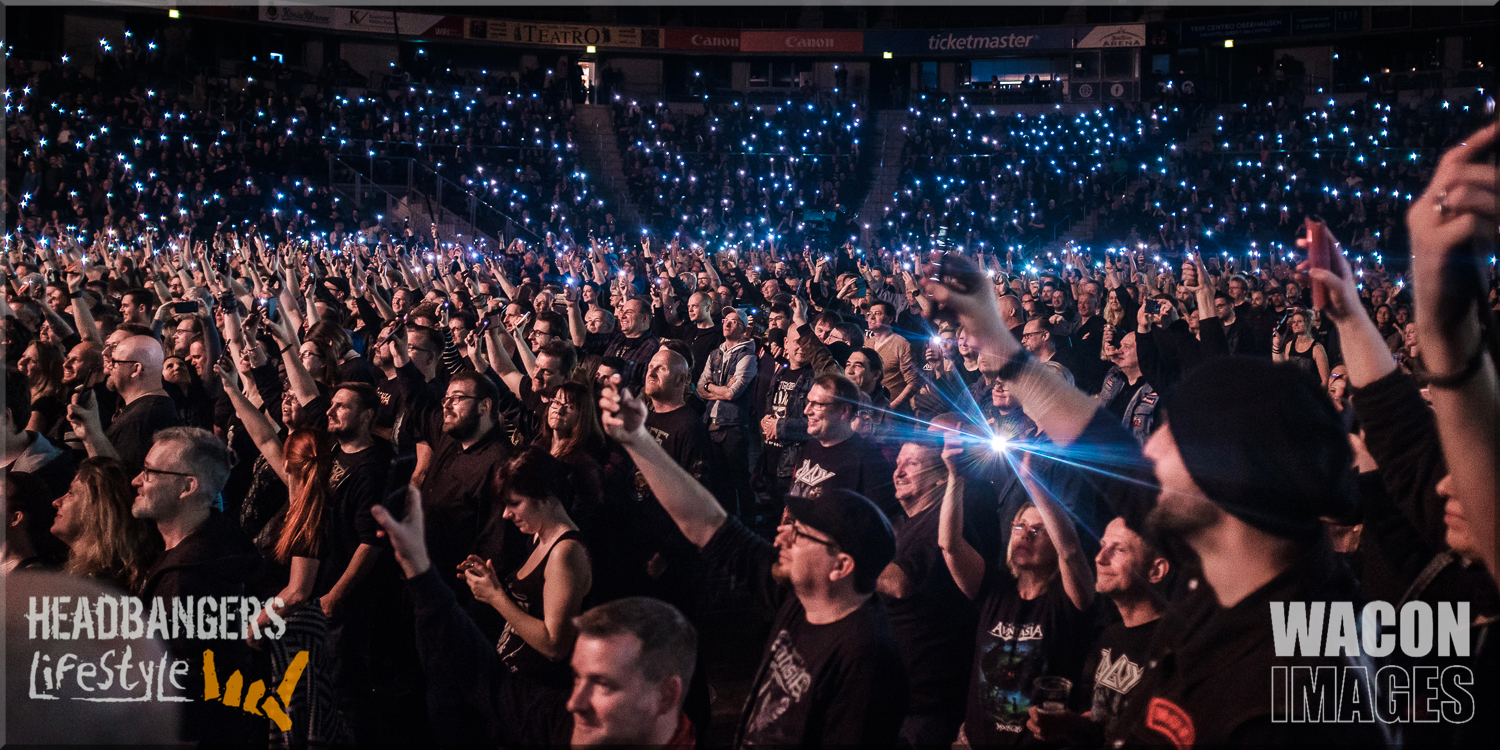 Tobias talks about he often makes it perfectly clear to the outside world that Avantasia isn't about 3 minute radio hits, "No, we do things different", as an introduction of the 12 minute song ,,Let The Storm Descend Upon You'' featuring power house Jorn Lande. Jorn is also one of the familiar faces & voices of Avantasia and he is the perfect fit in tracks like ,,The Raven Child'', ,,Lucifer'' and ,,The Scarecrow''. But the real veteran is of course Magnum gentleman Bob Catley, who sings his parts in ,,Lavender'', ,,The Story Ain't Over'', ,,Shelter Of The Rain'' and the bombastic ,,Mystery Of A Blood Red Rose'' with so much joy and class; I hope the man will stay on this train for a while.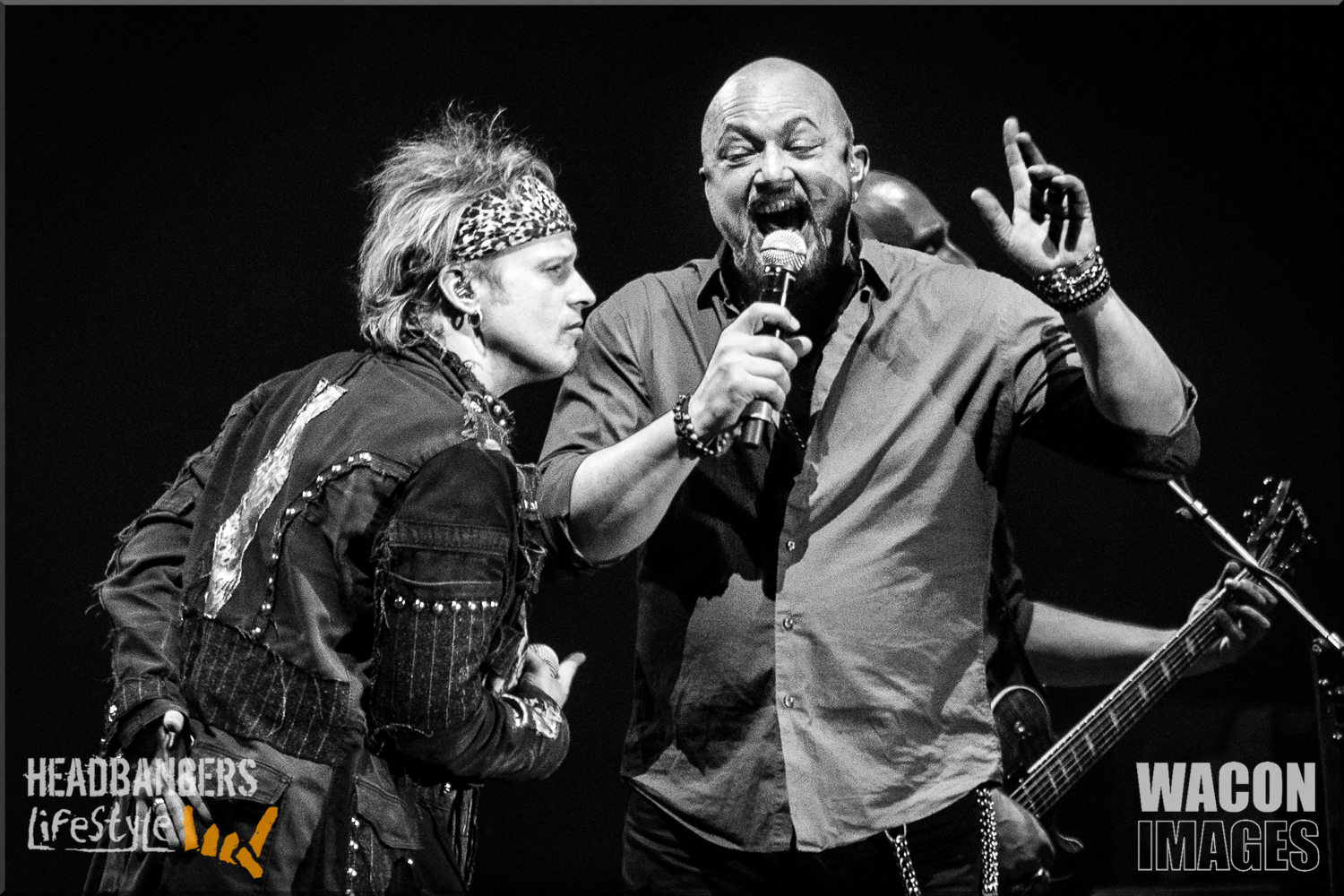 Tobias with Geoff Tate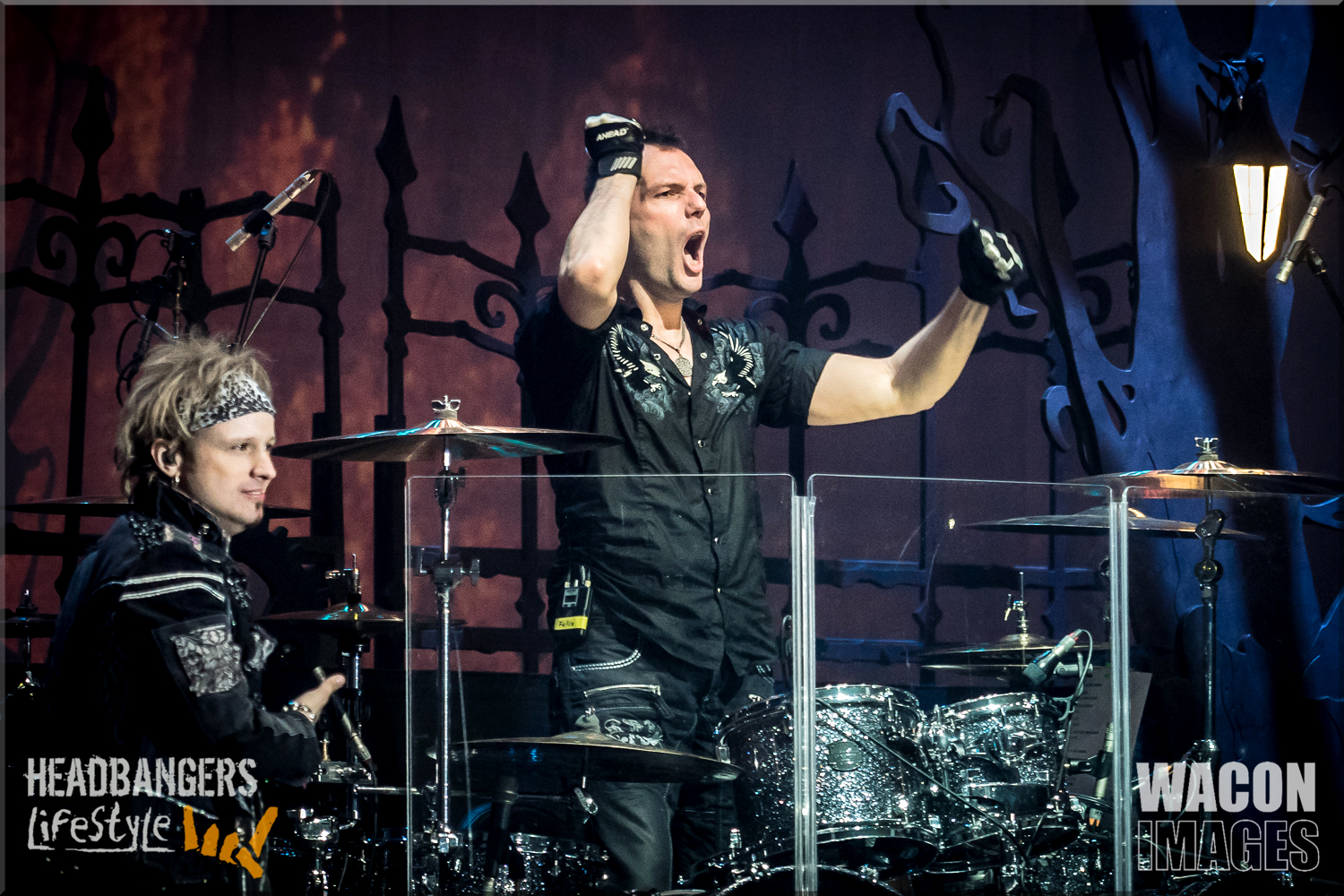 Tobias with Felix Bohnke

Surprisingly Helloween singer Michael Kiske is not present at the party and also long time cast member Amanda Somerville had other priorities, but maybe this change of vocal scenery isn't a big deal because the current cast fits like a glove as well. There are also no egos and such and all singers and musicians get moments to fully shine, enjoying each others performance and simply just have a good time together on stage. That's what we call a brotherhood of metal effort and the fans got what they came for.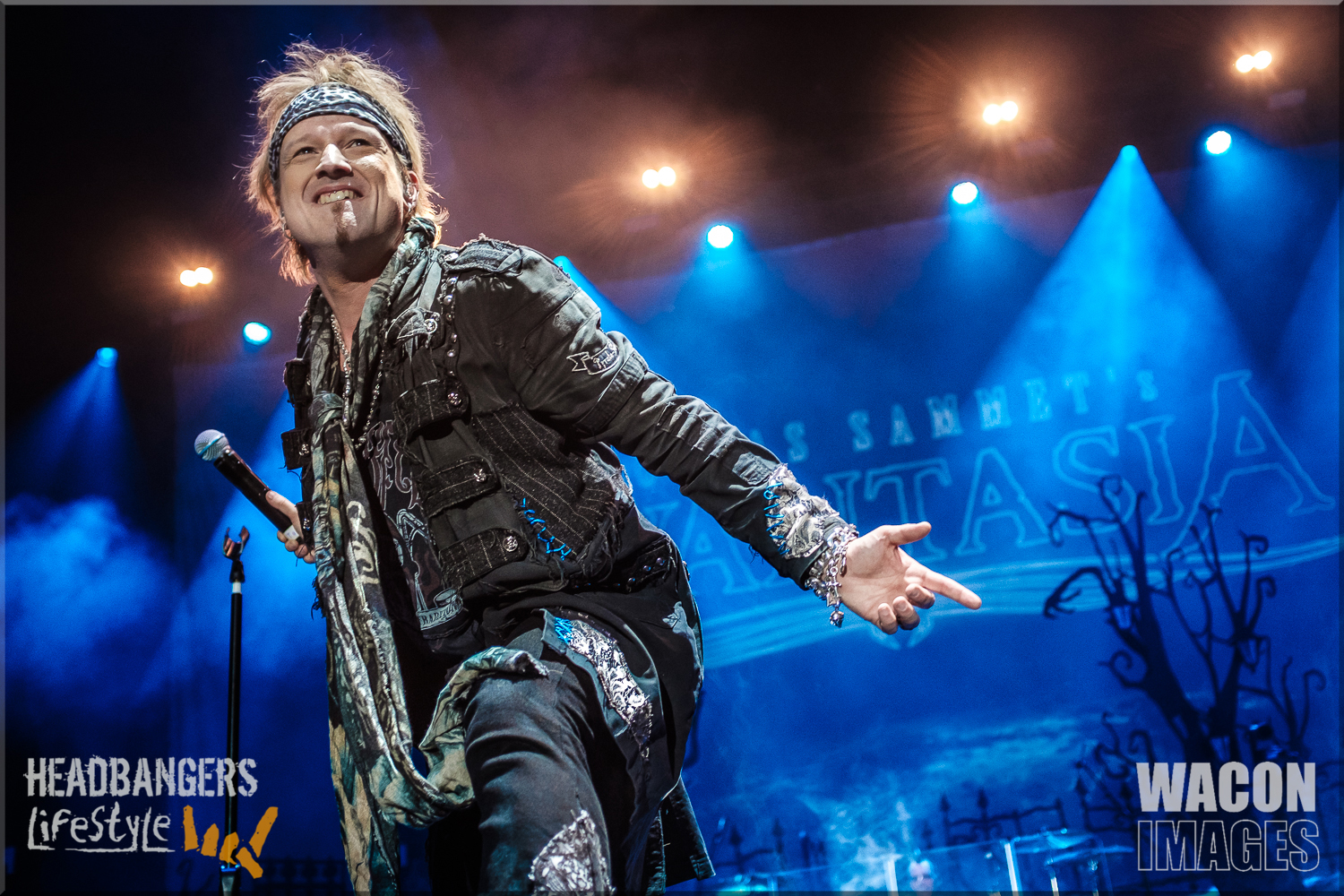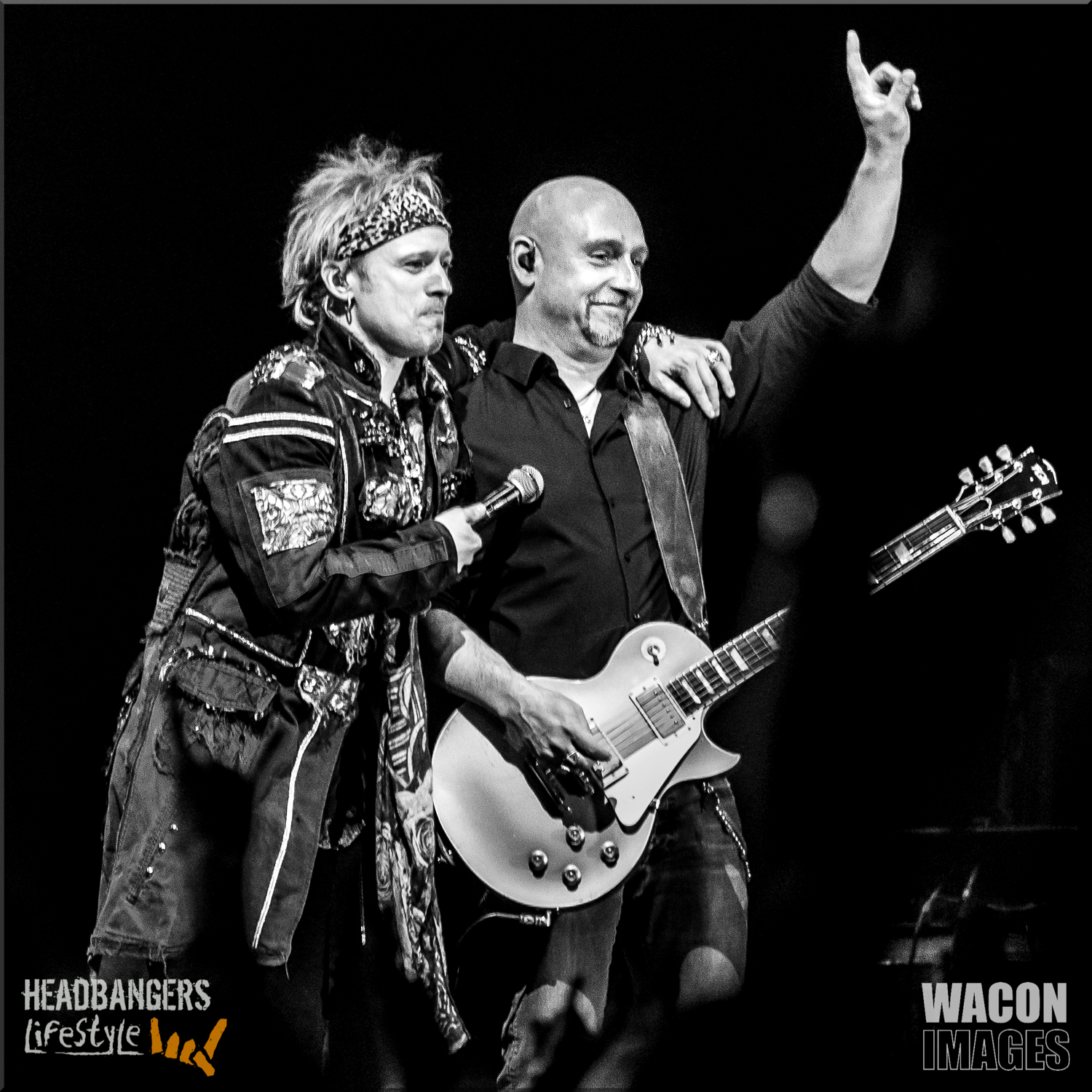 Tobias with Oliver Hartmann

Honestly I can keep on blabbering what a great night this was but I would strongly advise to go out and experience it yourself. Avantasia will be cruising throughout Europe until somewhere in May and will do a bunch of festivals during summer and I am sure they will continue after that.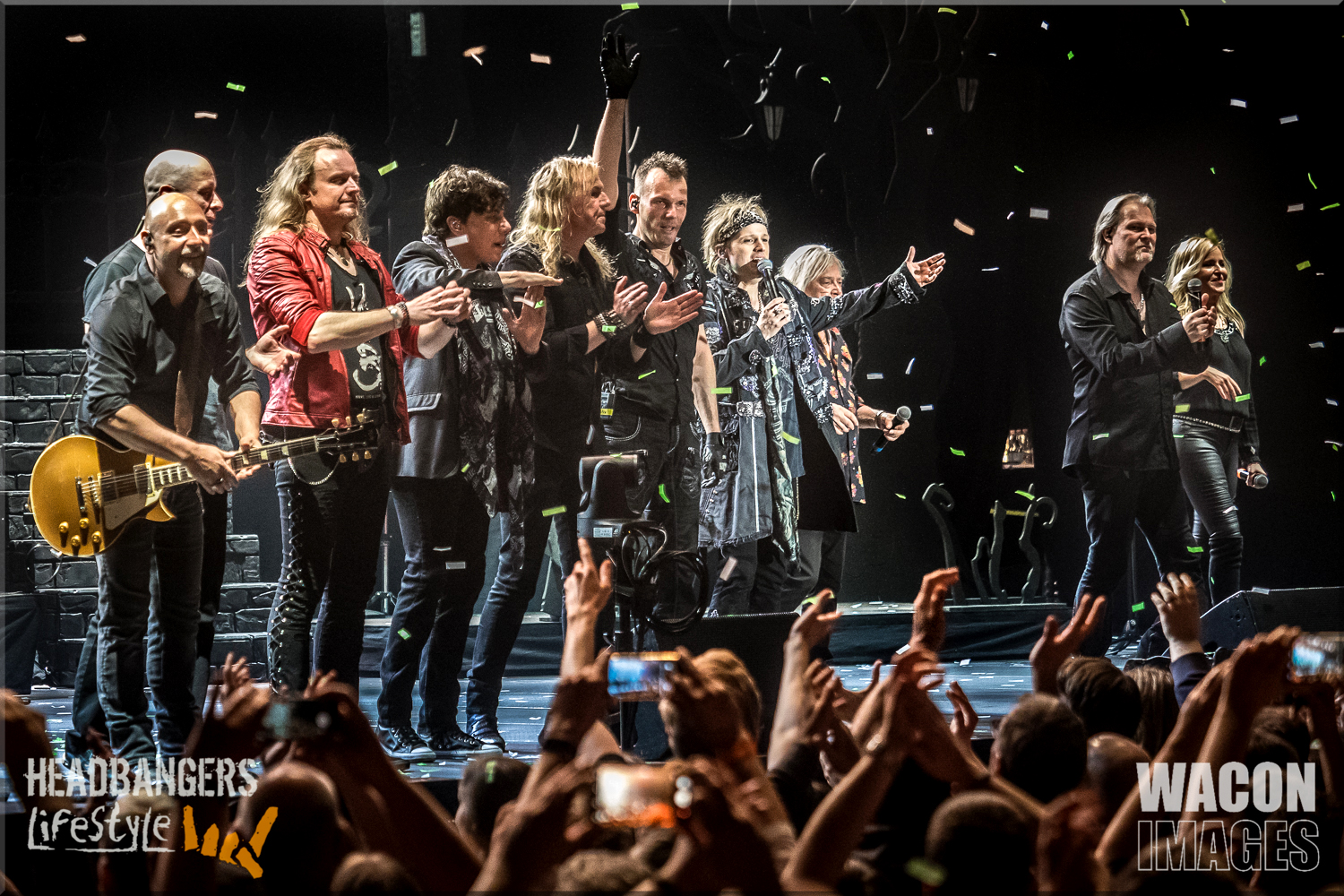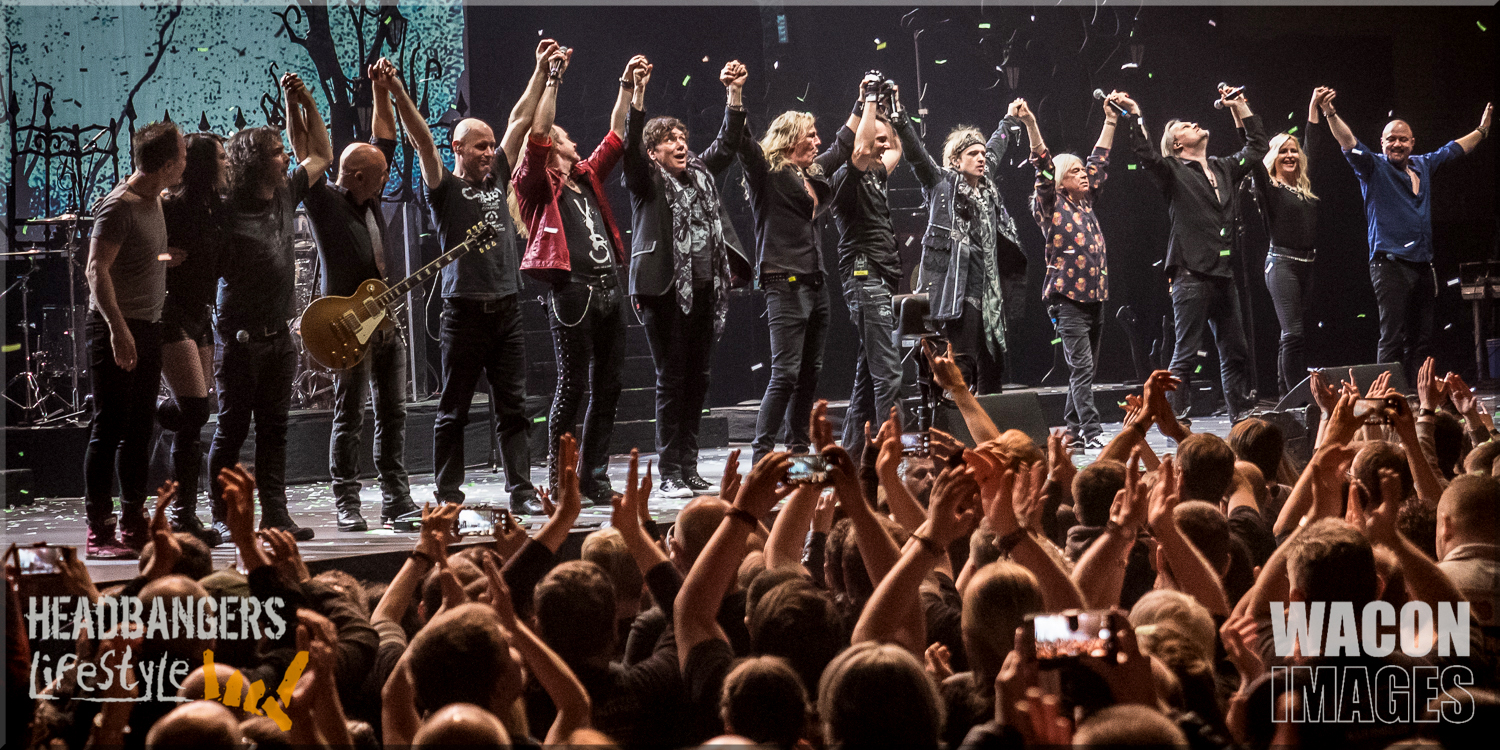 All photos by Ronald den Dekker of WACON-Images

HBLS Black Box video with Tobias Sammet here
HBLS review `Moonglow' here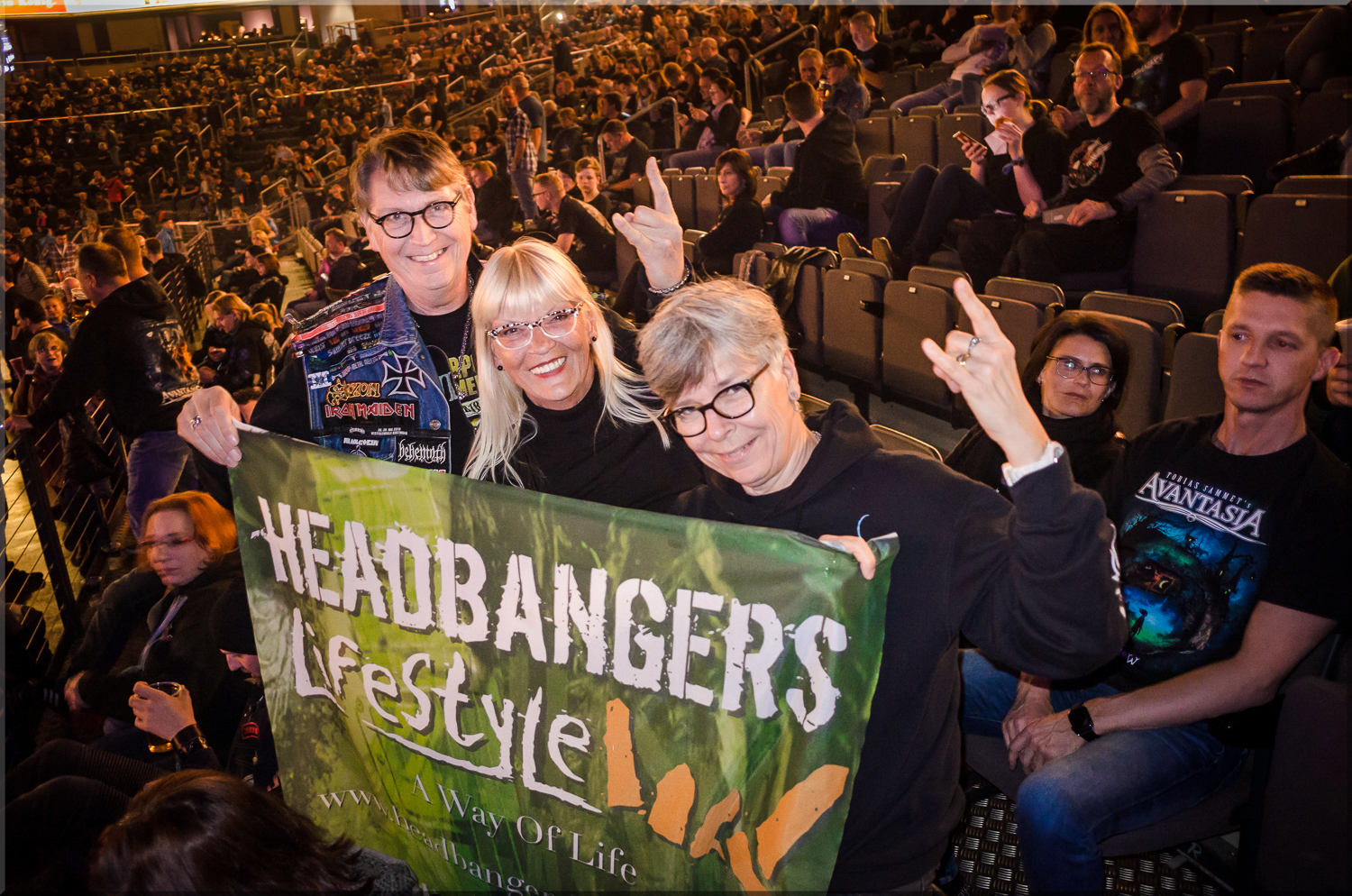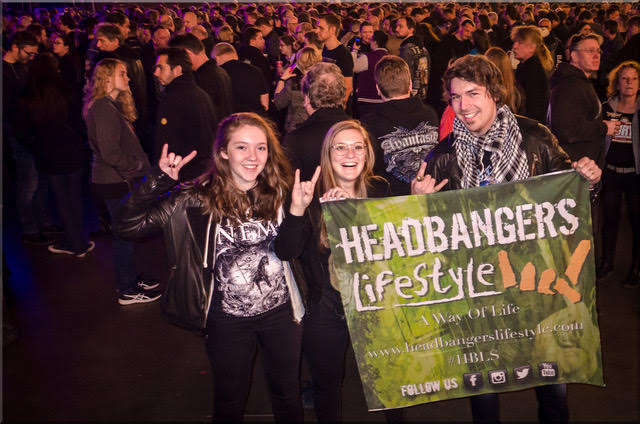 #avantasia #tobiassammet #oberhausen #moonglow #headbangerslifestyle #hbls #awayoflife