BLACK STAR RIDERS (& support act The Weyers)
Tilburg (NL)-013- 4 December 2015
The Weyers is a two-person band consisting of the brothers Luke (drums, vocals) and Adi (guitars and lead vocals) Weyermann from Zurich, Switzerland and at first sight a weird combination with the headliner but it worked out fine. Because of this formation comparisons with the White Stripes are obvious. They had thirty minutes to present their poppy alternative rock songs to the Dutch audience and it must be said, it was entertaining, funny and simply very good. They recently released a 6-track EP called 'Beep Beep Beep' which was the main course of the evening with catchy songs like the title track ,,Beep Beep Beep'', which led the audience to sing-along and ,,The Changeling'' as stand out tracks. They also played a touching song about their grandfather called ,,The Kid'', ,,Julia'', the love song ,,True Love Is A Construction Site'' and ,,Big Mouth'' from the album 'Within' which was released in 2013. The thirty minutes went by in a heartbeat, which is always a good sign.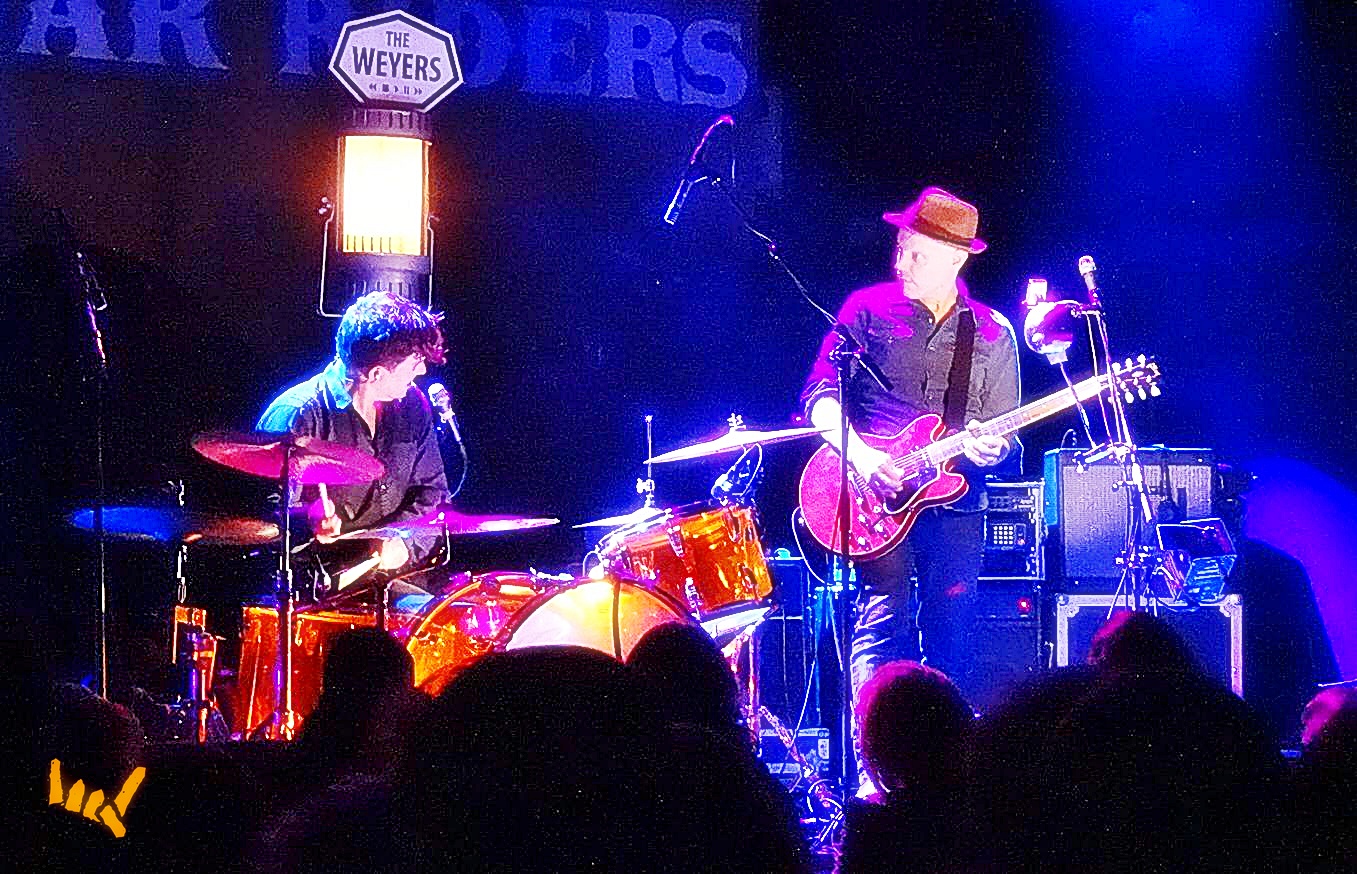 Luke and Adi (The Weyers) (photo by Jasja den Heyer)
After the change-over and accompanied by Bill Haley's version of ,,Shake, Rattle And Roll'' it was time for Black Star Riders to give it their best. Although started under the name Thin Lizzy they are now two albums underway in their 'new' career.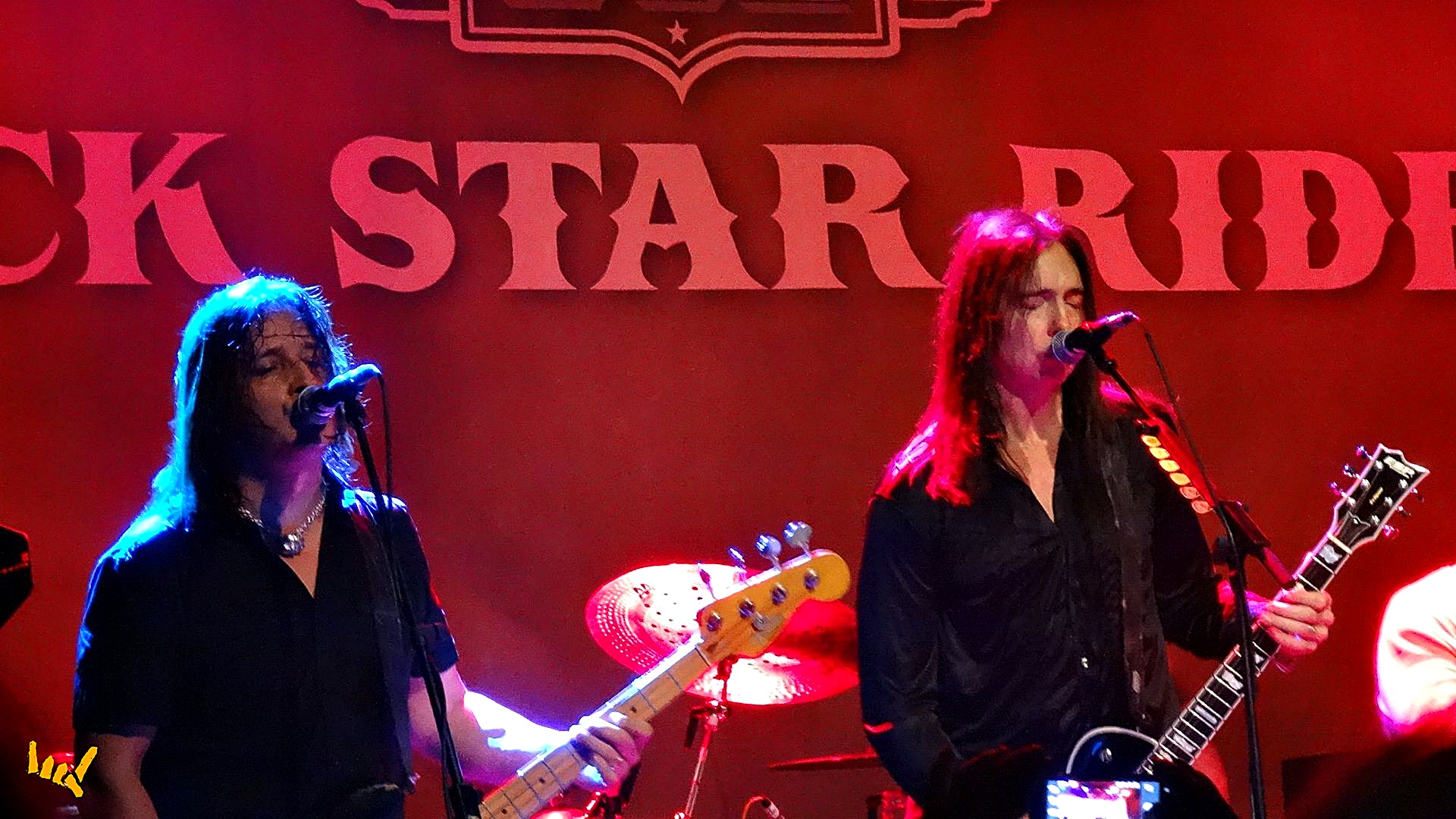 Crane and Johnson (Black Star Riders) (photo by Jasja den Heyer)
With the solid rhythm section courtesy of Jimmy DeGrasso on drums and Robbie Crane on bass, the guitar duo Damon Johnson and Scott Gorham plus Ricky Warwick on vocals and the additional guitar this was a line-up to reckon with. What they served us tonight was a mixture of classic Thin Lizzy songs mixed with original Black Star Riders material and it must be said: it blended well together, mainly because Warwick is a storyteller as Lynott was one. In the little over ninety minute show we went from ,,Bloodshot'' to ,,Jailbreak'' and from ,,Soldierstown '' to ,,Charlie I Gotta Go'' followed again by a Lizzy classic ,,Are You Ready?''.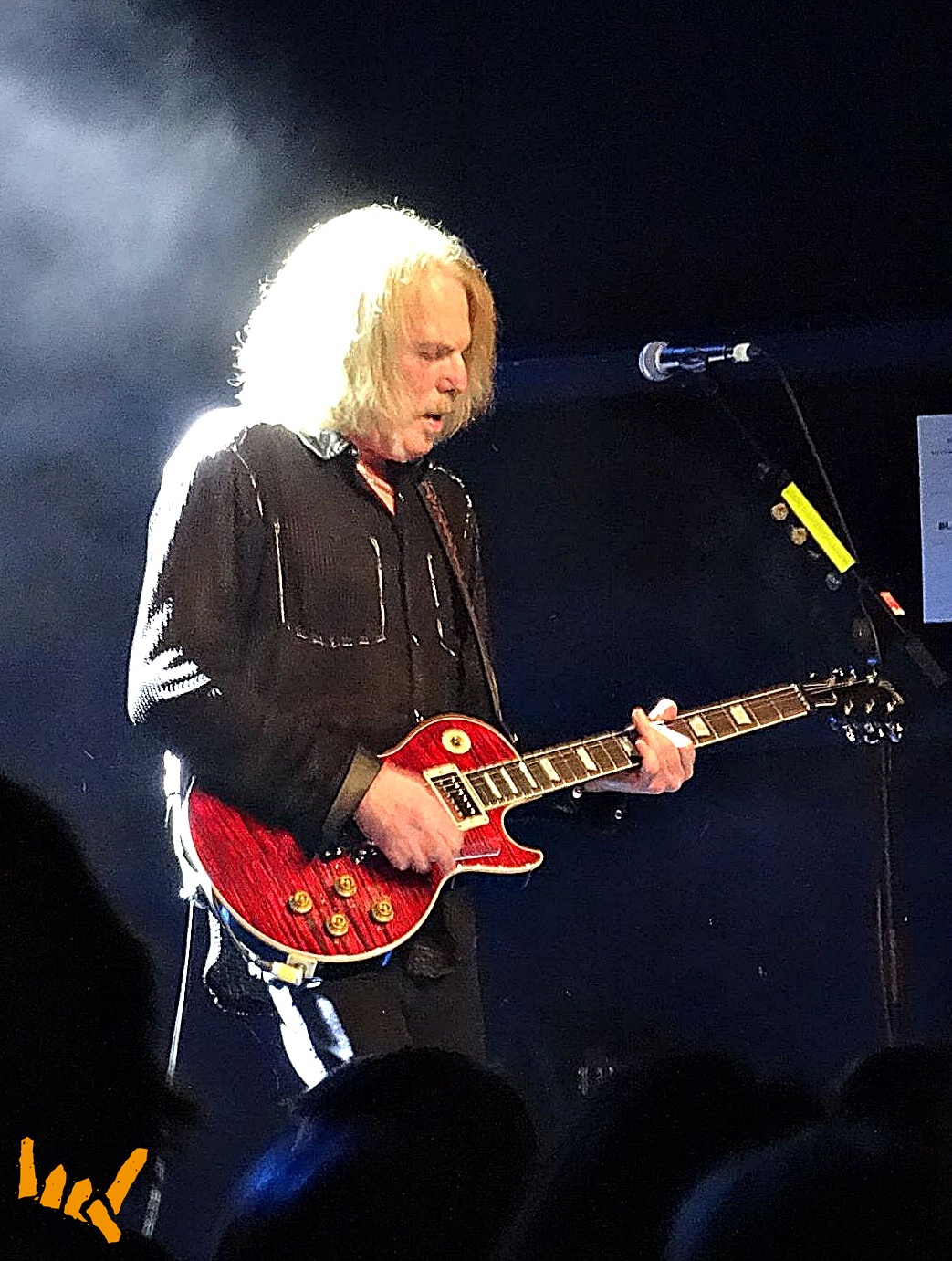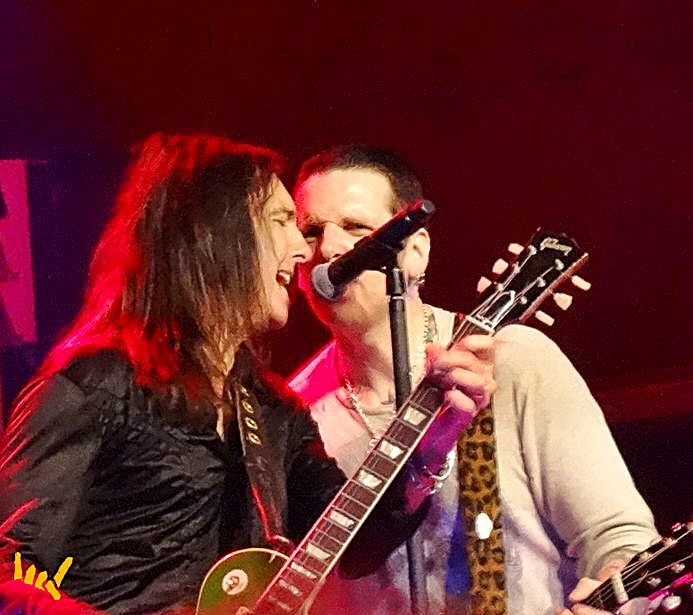 Scott Gorham (BSR) (photo by Jasja den Heyer) Johnson – Warwick (BSR) photo by Jasja den Heyer)
The audience was treated to classic twin solo's and the band seemed to have a good time on stage. How can you go wrong with strong songs like ,,Hey Judas'', ,,Hoodoo Voodoo, ,,All Hell Breaks Loose'', the great ,,Kingdom Of The Lost'' and ,,The Killer Instinct'', with ,,Waiting For An Alibi'', ,,Bad Reputation'' and ,,Rosalie'' as cherry on the cake? You can't! ,,Finest Hour'' was dedicated to ex-Stone Temple Pilots and Velvet Revolver singer Scott Weiland who passed away that day. The final track of the evening was ,,Whiskey In The Jar'' and although the crowd cheered for more they didn't come back for an encore which was a bit of a let down but other than that it was a good show.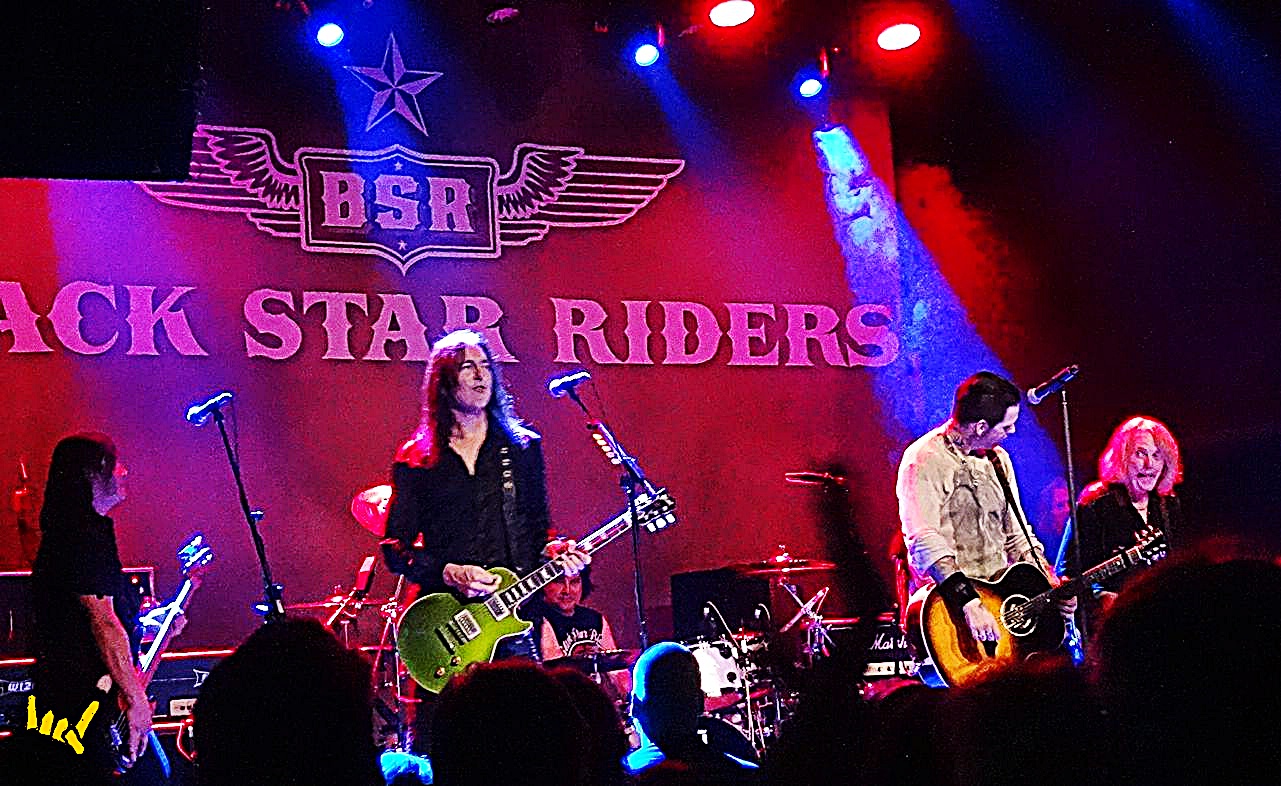 Crane-Johnson-DeGrasso-Warwick-Gorham (Black Star Riders) (photo by Jasja den Heyer)