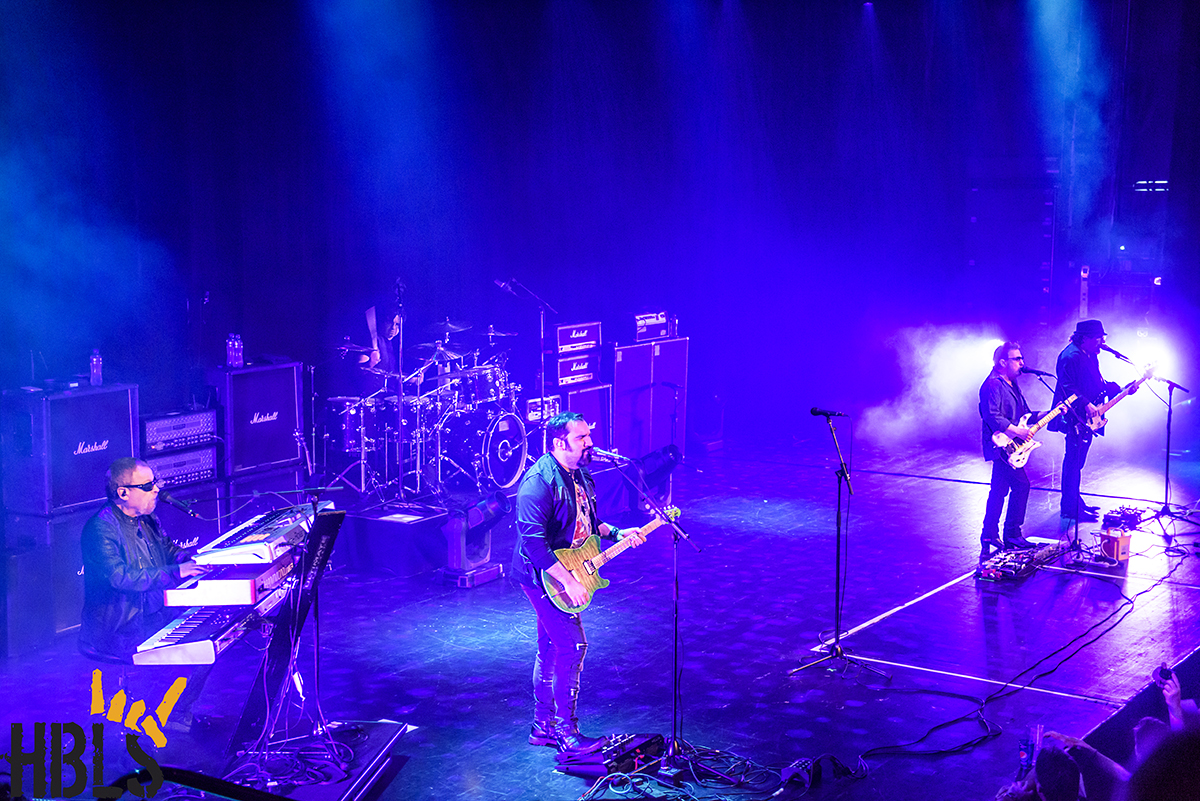 BLUE ÖYSTER CULT & QUEENSRŸCHE
Utrecht (NL)-TivoliVredenburg-22 June 2017
The American veteran hard rock band Blue Öyster Cult is celebrating its 45th anniversary with a UK & European Summer tour. And while the ten-year younger Seattle based prog metal band Queensrÿche is doing its own tour at the moment, "the youngsters'' got invited to hop on for 3 shows as a special guest. After Pratteln [Switzerland] and Cologne [Germany], Utrecht [The Netherlands] is the last stop for this special package deal.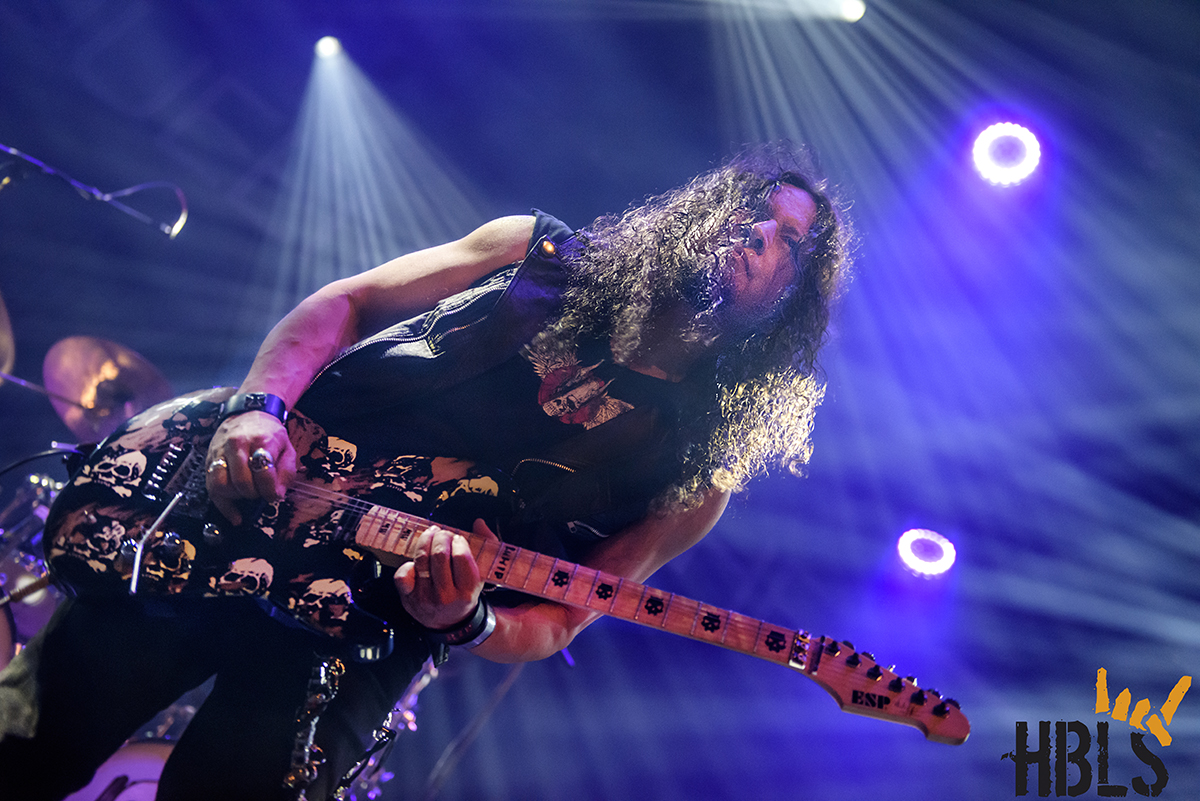 In a tight timeframe of 40 minutes Queensrÿche had to deliver and they did. First of all because they made the smart decision to play mainly a bunch of old, classic, audience-favourite, highlights of the Queensrÿche catalogue. And with that I mean the old, cool songs from the debut EP `Queensrÿche' and the albums `The Warning', `Rage For Order', `Operation:Mindcrime' and `Empire'. The charm, the quality and the good performance of the old material got the crowd up their feet and to sing along, with fists in the air and it was obvious everybody had a good time on this regular weekly day.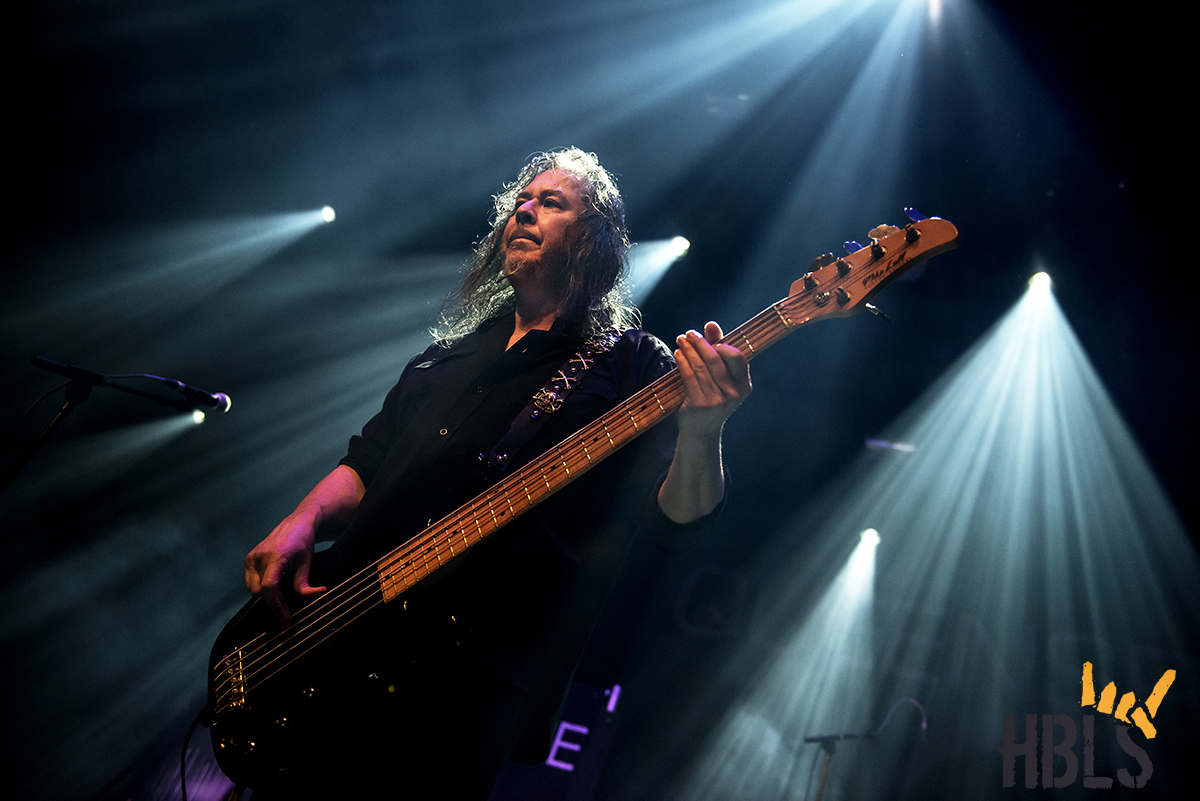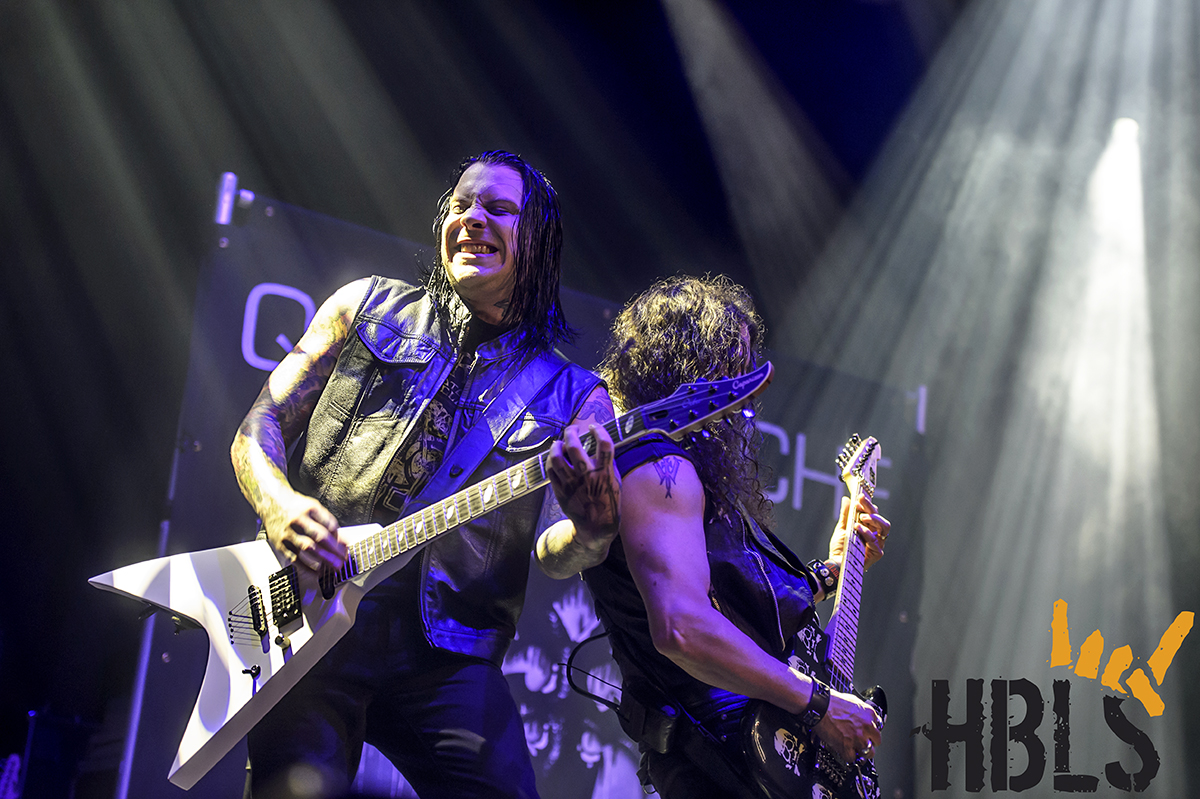 The fact original drummer Scott Rockenfield choose to take some time off for a while is, of course, too bad for the European fans, but seeing Kamelot drummer Casey Grillo working his ass off behind the drum kit is a feast as well. Casey drums with power and his typical Kamelot drumming style shines a bit through the songs, but he has been a rock in the songs the whole time and also knowing Grillo just had 8 days to learn the set before going on tour, I can only say: RESPECT!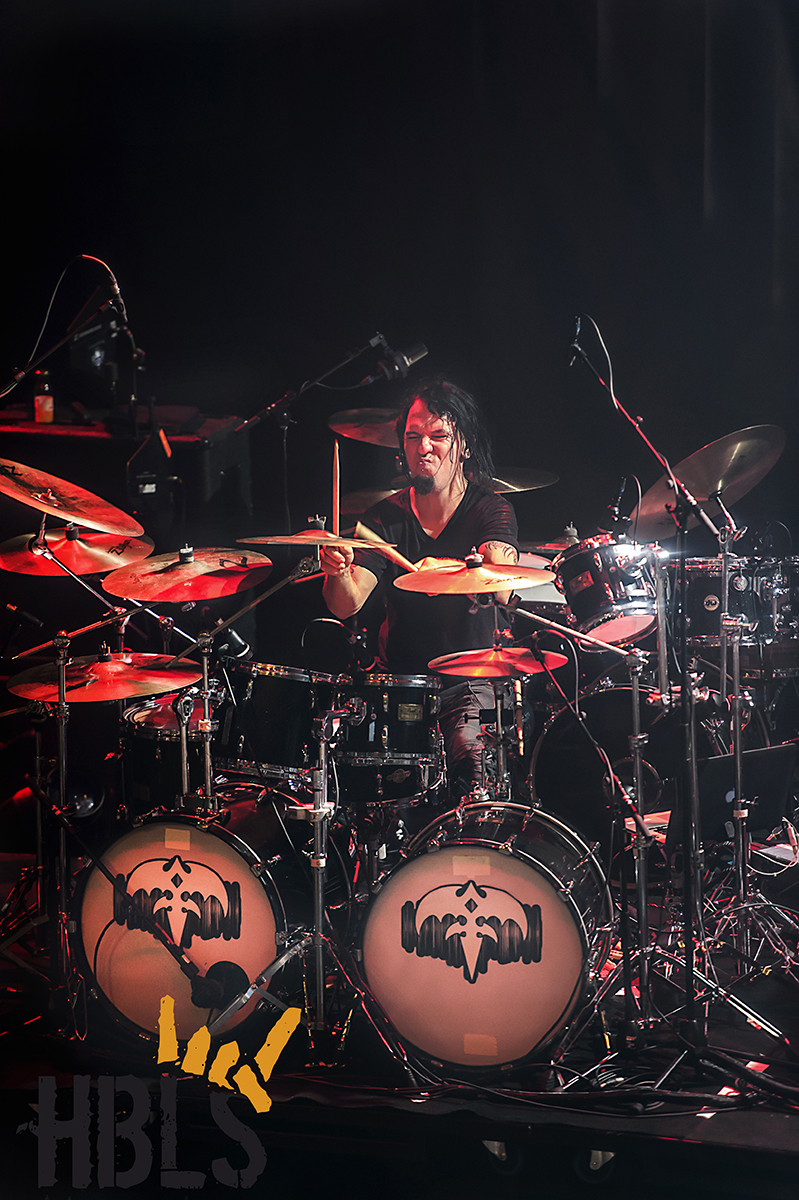 Singer Todd La Torre behaved like a real gentleman to his audience and he also showed deep gratitude to headliner Blue Öyster Cult for being such a good host. Todd sang his way through the set with an A+. His voice is in excellent shape and he sounds so super close to the young Geoff Tate, although I must say Tate had his very own special pointy attack in his vocal approach that is stuck in my memory forever. Nevertheless we witnessed a very good and enjoyable show, guided by cool video images, and I am sure these guys from Seattle/Florida are in the game for at least another ten years.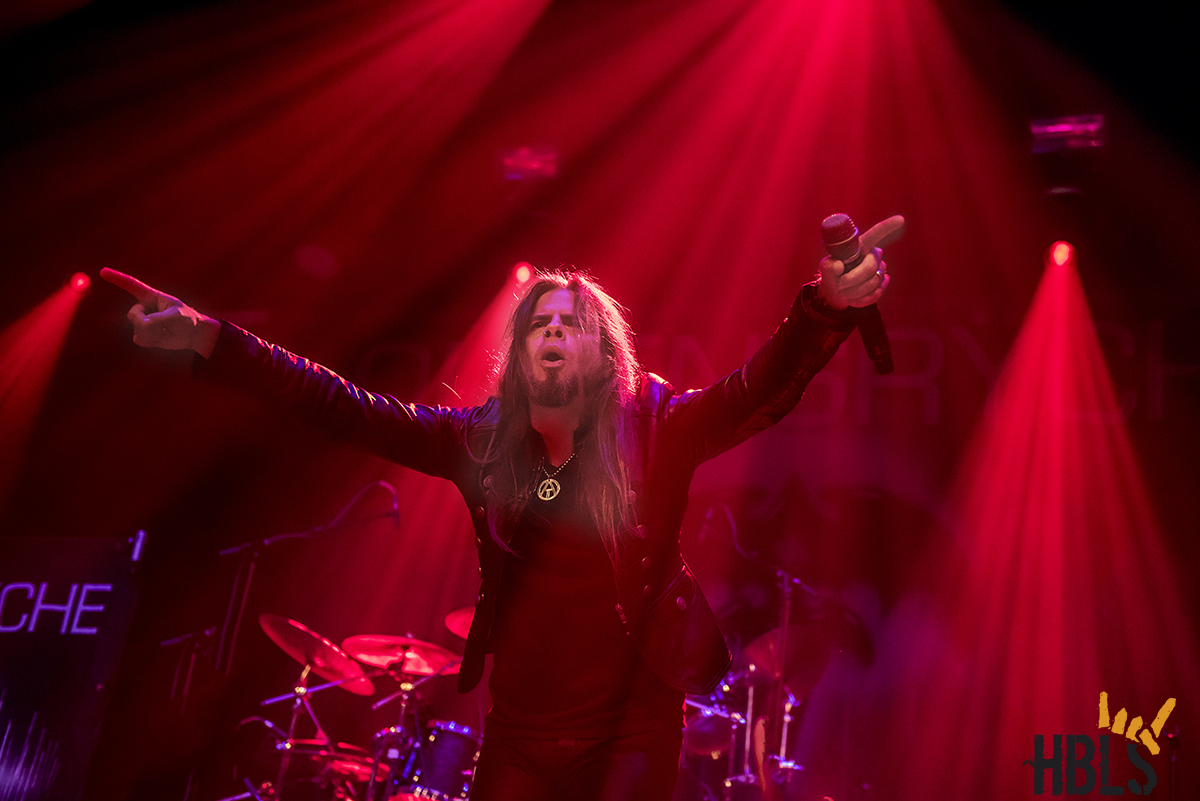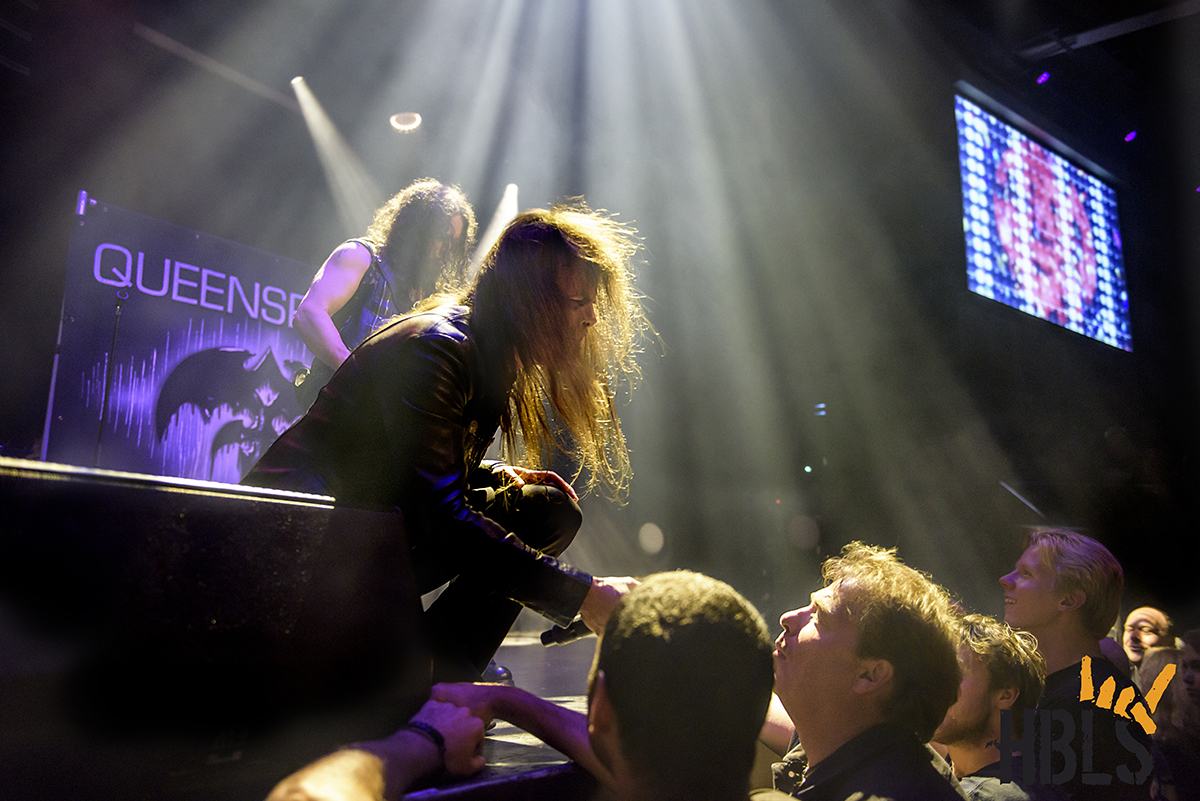 It seems that the old classic hard rock bands are unstoppable these days and some sort of retirement is apparently not in their book. Also American hard rock band Blue Öyster Cult [yes we need more cowbell], survived the various musical turbulences in rock history and celebrates now its 45th Anniversary with a UK & European Summer tour. With still original lead guitarist Donald "Buck Dharma'' Roeser in the line up since the formation in 1967 and the return of lead vocalist and stun guitarist Eric Bloom [who originally joined the band in 1968] back on the nest, Blue Öyster Cult has indeed a reason to party.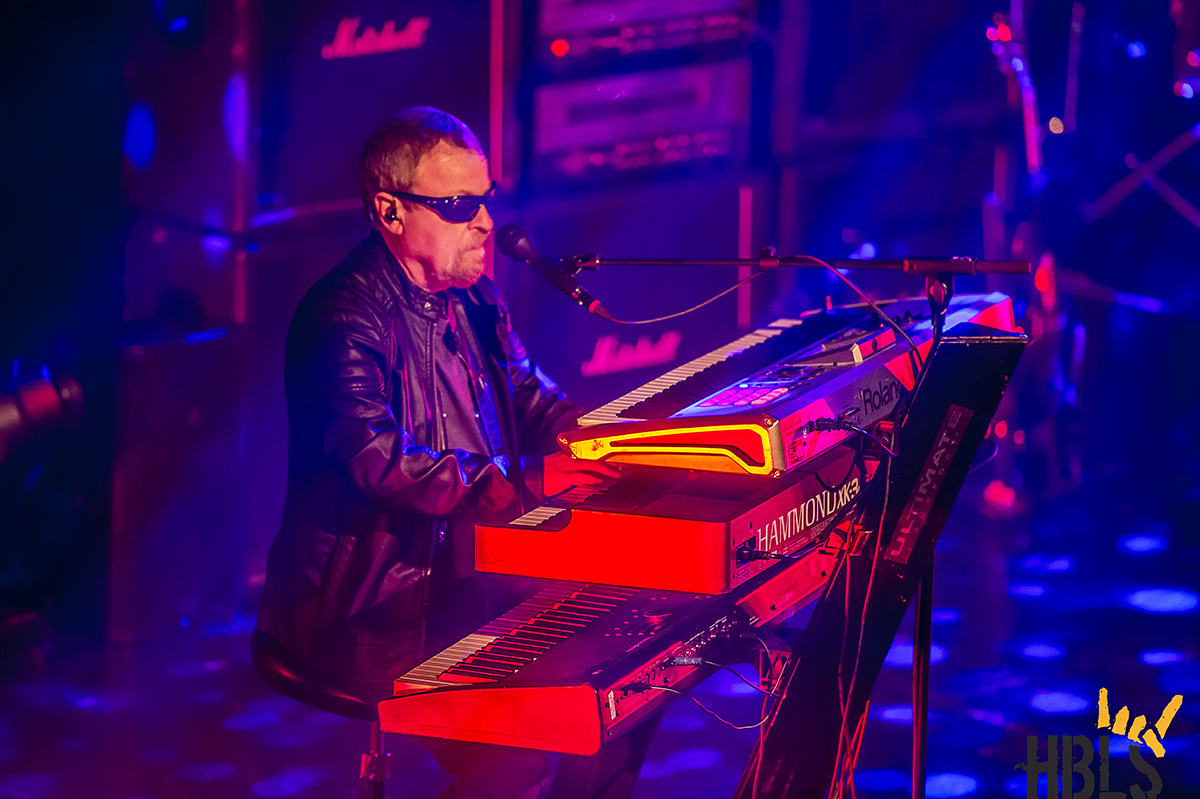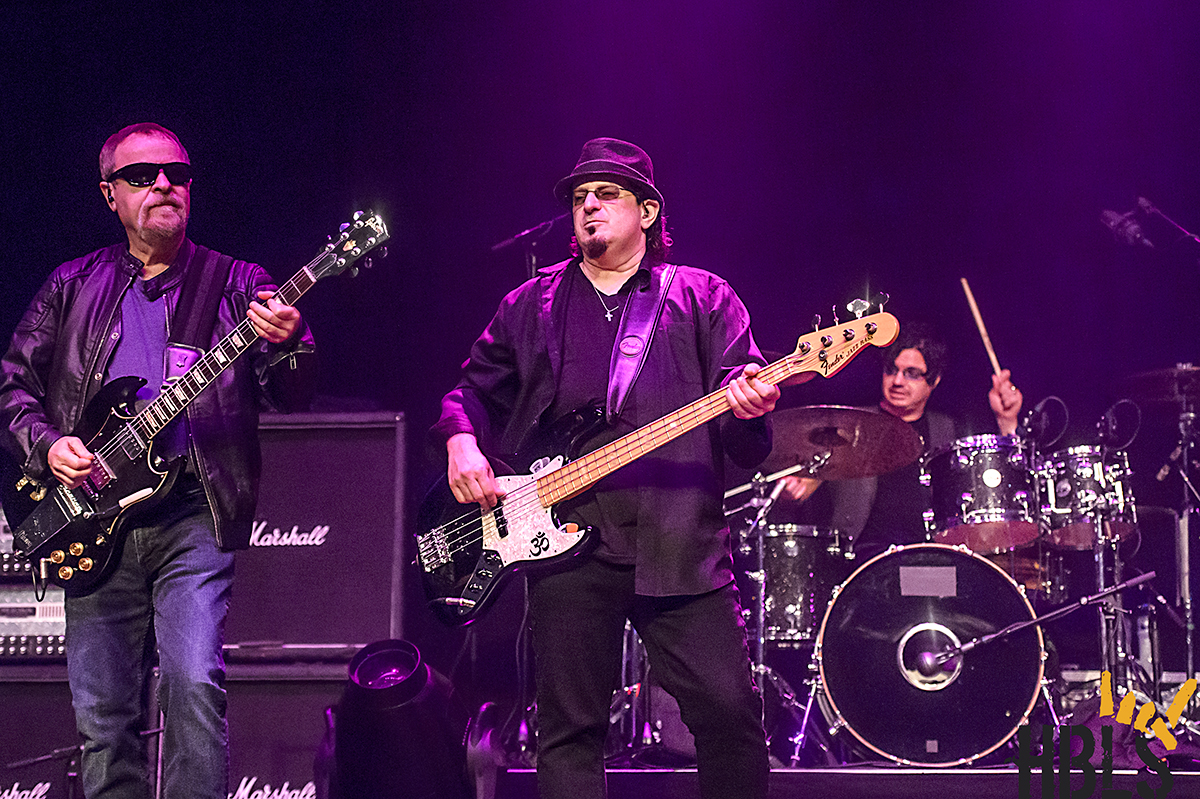 Tonight's audience was very willing to consume a greatest hit set, which was very retro sounding. A time warp that felt like a road trip back to the old hippy days; A soundtrack for a biker party with lots of booze and leather. ,,The Golden Age Of Leather'' as the band would call it. The musicians showed they were having a good time on stage, which is of course the essence of a show, and they had no problem convincing their fans just to do the same. Despite the fact their vocal cords are no longer youthful, BOC did a strong and convincing performance with their vocal harmonies.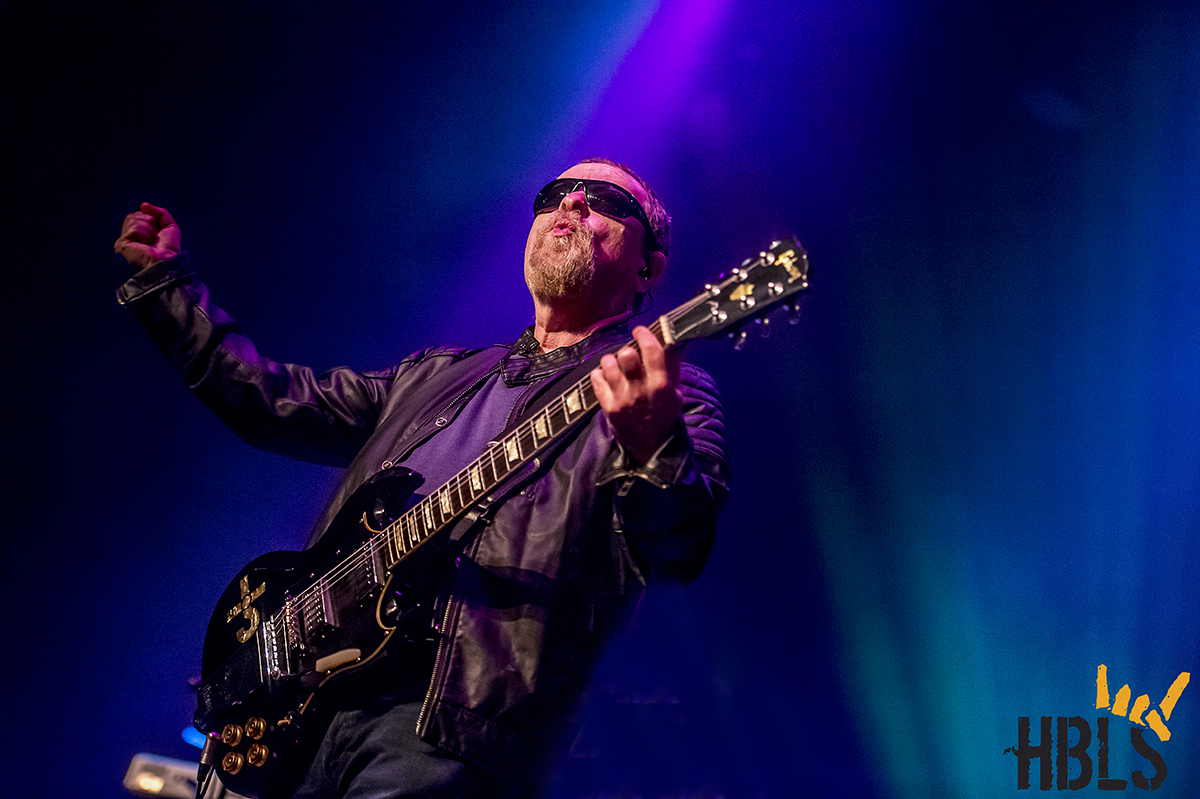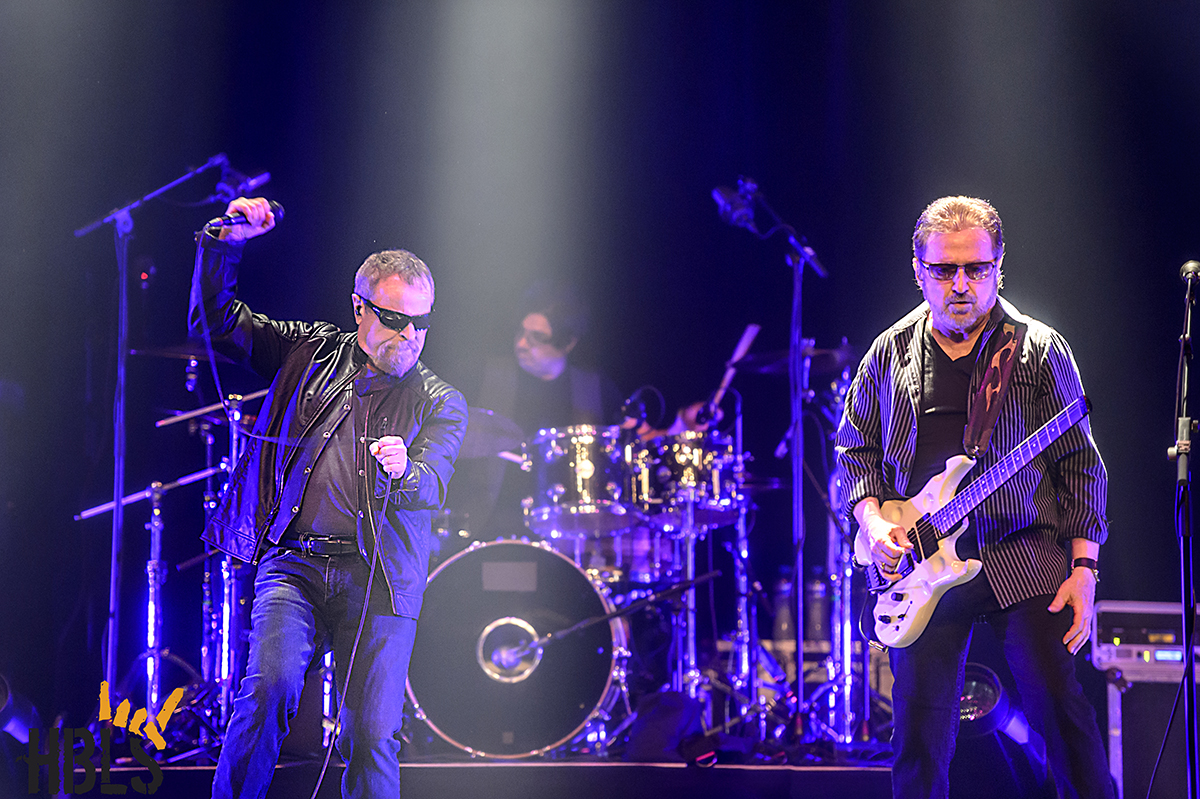 BOC keeps the motor running not by fuzz, buzz and ego boosts, but just by doing their rock 'n roll thing, a classic, relaxed stage performance, although they sounded surprisingly heavy at certain moments. For all the metal heads who were present tonight the great guitar (solo) parts were of course very welcome.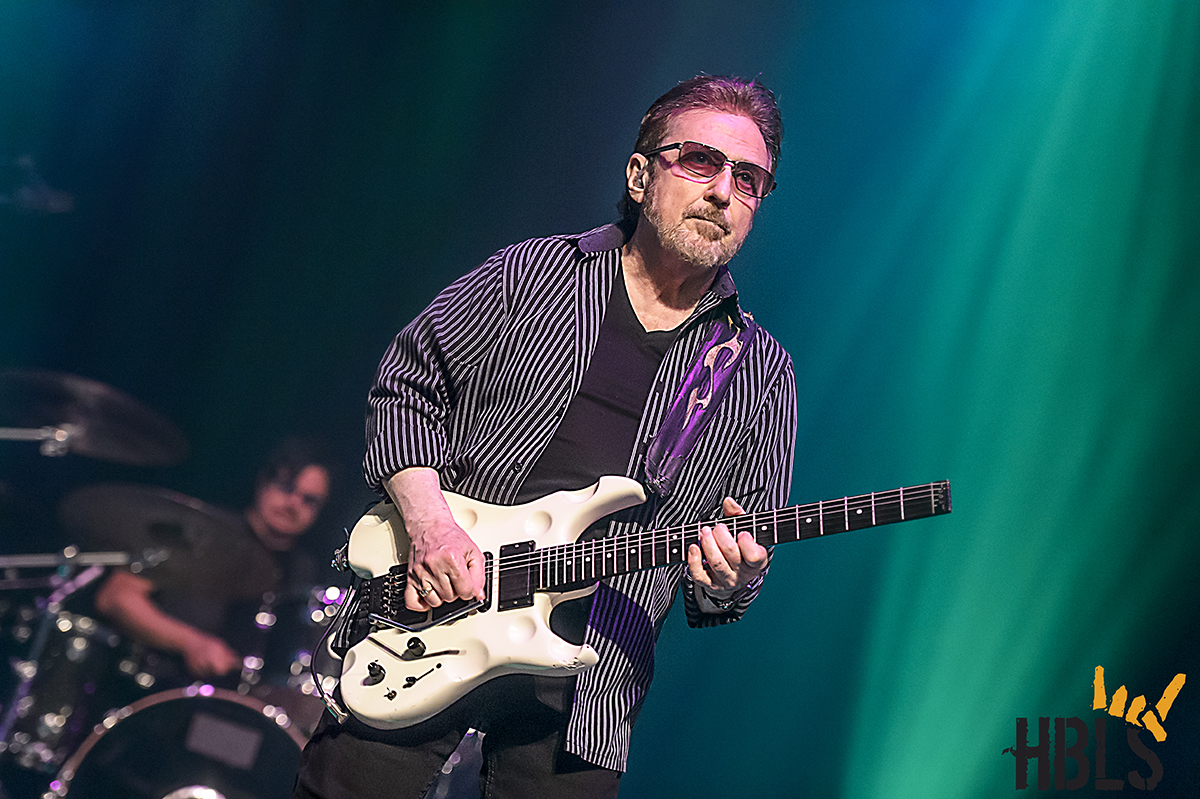 All in all the audience got what they came for, especially when the famous BOC songs ,,Godzilla'' and (Don't Fear) The Reaper'' showed up at the end of the set list.
—
All photos by Dirk van den Heuvel for DCH Photography