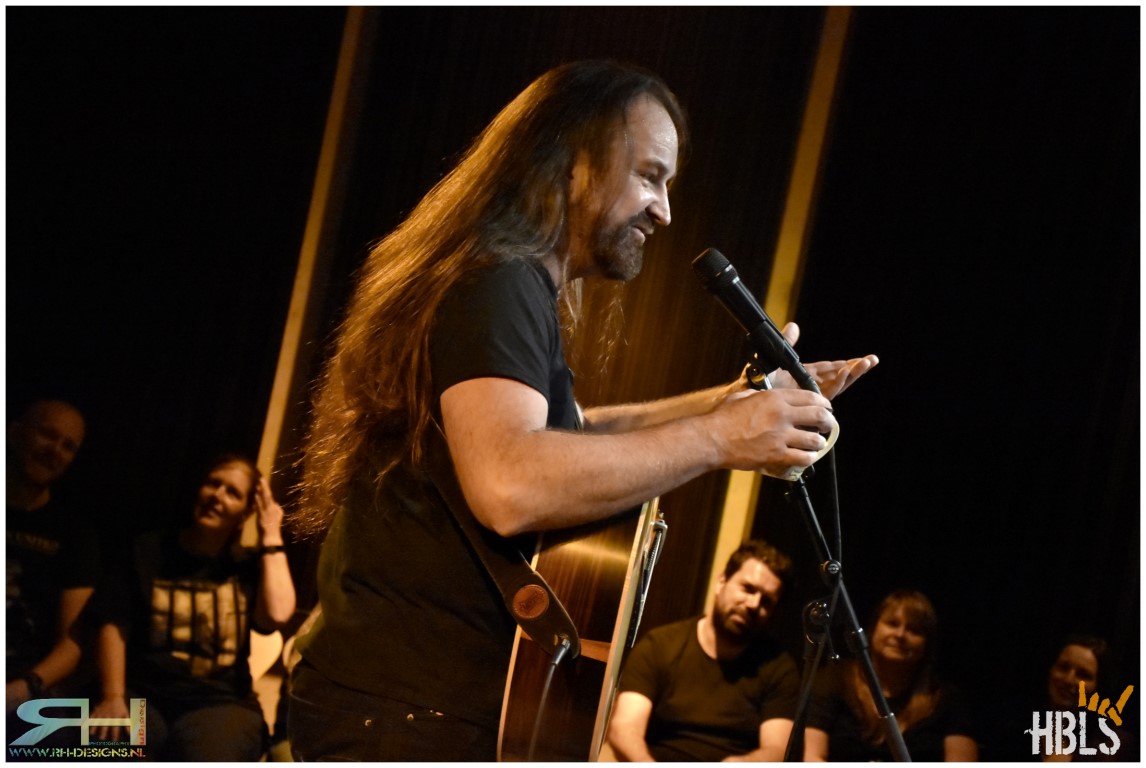 DAMIAN WILSON (Acoustic)
Kerkrade (NL)-Hub-25 October 2019
Singer Damian Wilson is celebrating his 50th birthday with an acoustic tour. On friday night he stopped at 'Hub' Kerkrade and Raymond Helebrand of RH-Design went to see a show full of great music and even greater stories that lasted more than three hours. He came back with a review and photos for HeadBangers Lifestyle.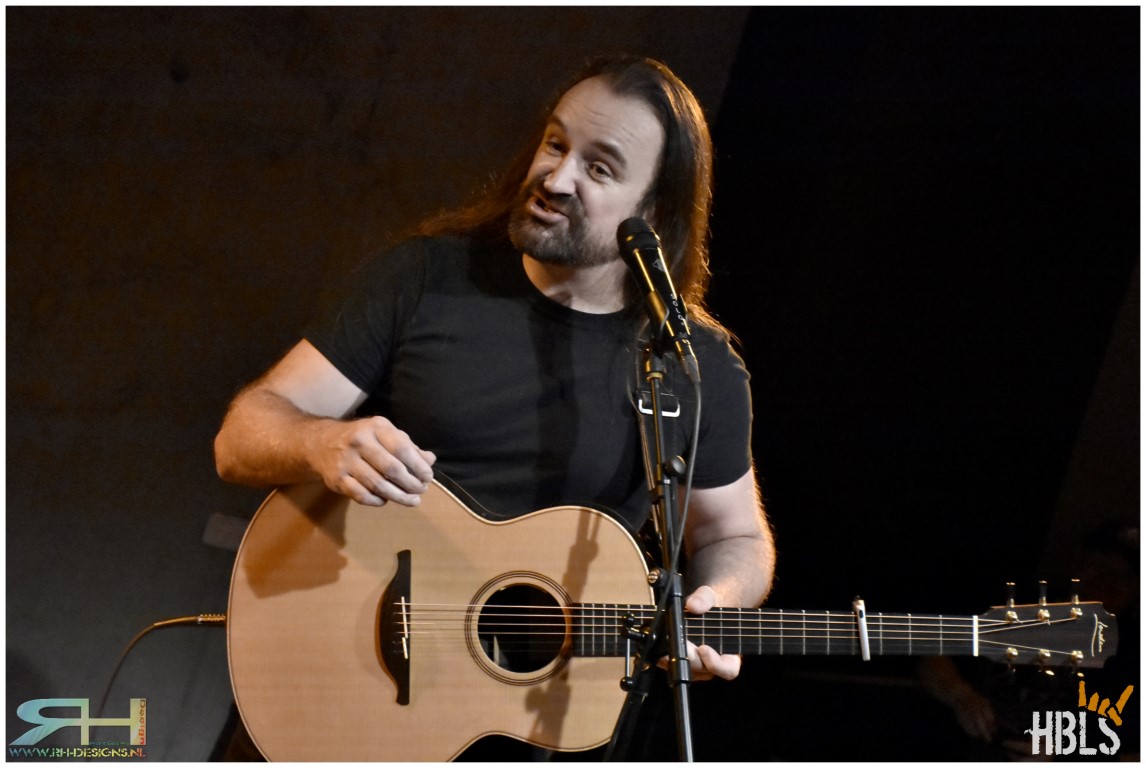 Damian Wilson is currently on an acoustic tour through the Netherlands, Belgium, Germany & the UK to celebrate his 50th birthday. Some gigs will be with different friends and some just Damian. Stripped down & bare naked. Most of us know Damian for his work in progressive metal band Threshold, his contributions to Ayreon and Maiden United. With these (and other bands and projects) he has earned his stripes over the years.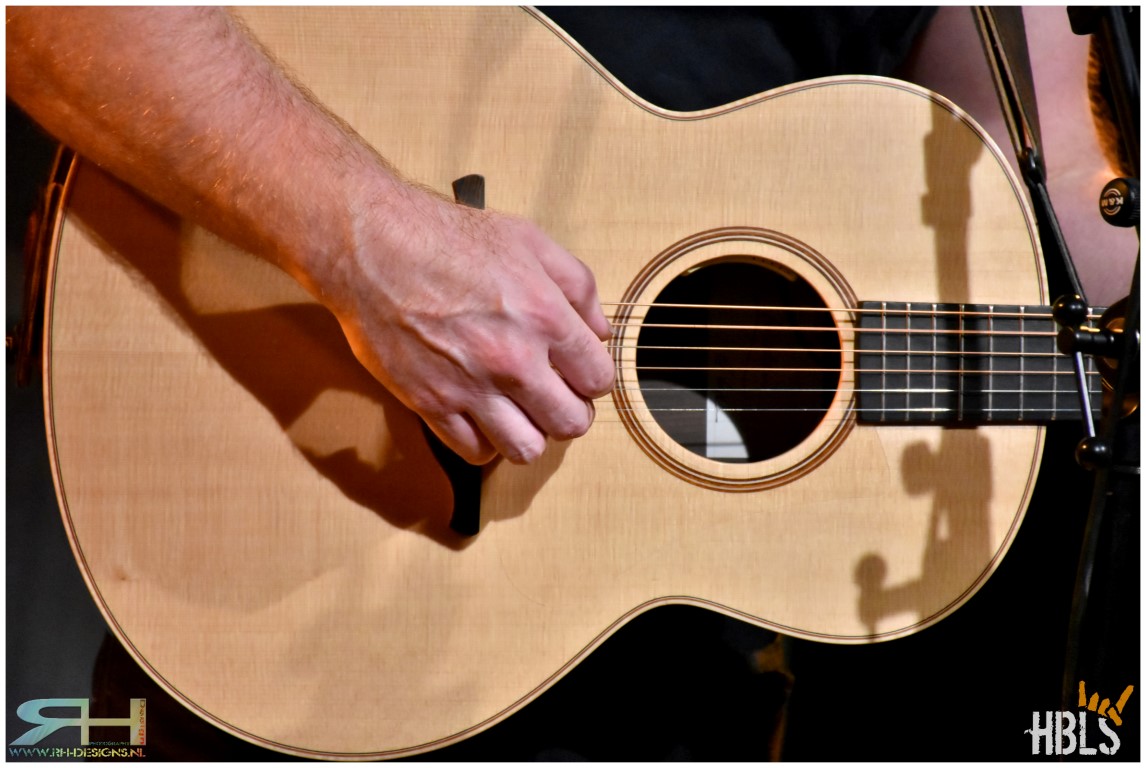 Personally, I have a big admiration for musicians that have the balls to go out there, with just an acoustic guitar and a voice to perform all stripped down versions of their songs in an up-close and intimate setting. So I was very curious how this show would be. But I also know that this is not everyone's cup of tea.
Around 9PM Damian entered the room and before he started performing, he made sure to greet the approximately 75 attendees that came tonight personally with a handshake and a warm welcome. How cool is that?!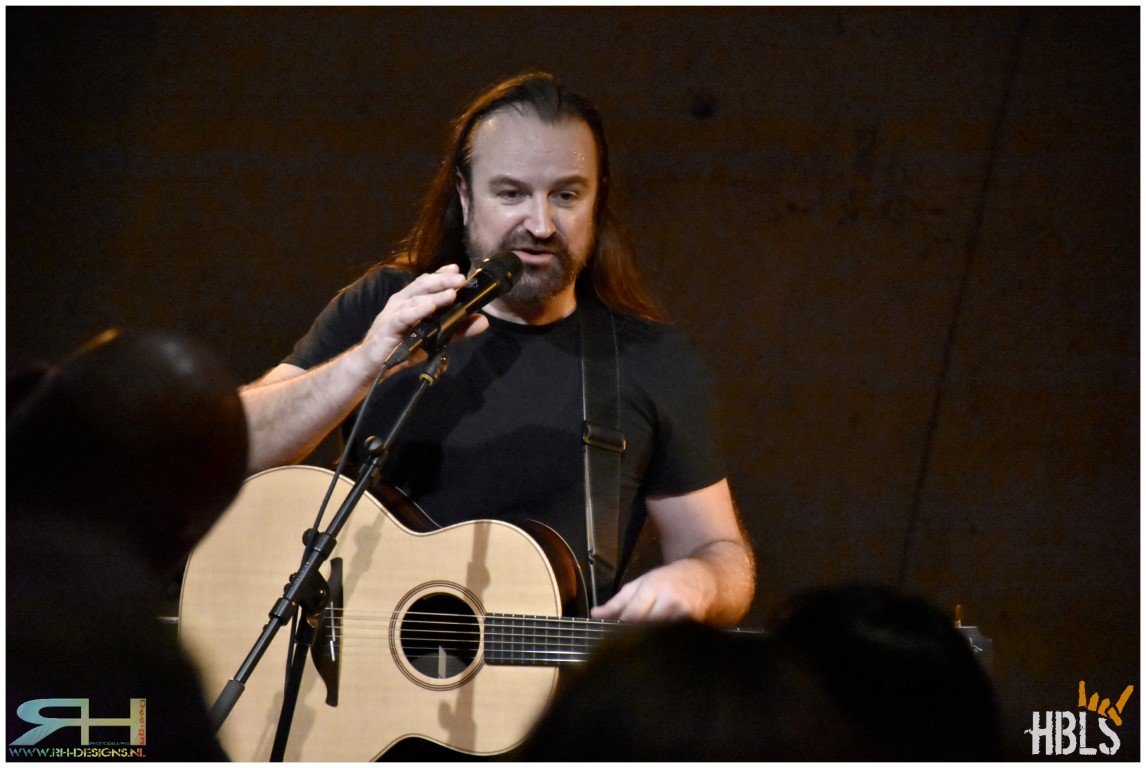 ,,Soldier'', ,,Written In Anger'' and ,,The Last American Hero'' start the evening. These songs also set the tone and atmosphere for tonight. Beautiful versions of the songs, complimented with personal stories about Damian's life, background information about the songs and sometimes hilarious spitting image stories.


,,Somebody'', ,,Thrill Me'' continued the set and in-between the songs it became clear that the chatting would take more time, than the actual performance, which to me contributed to the whole intimate setting idea of tonight. Stories about living on a boat, playing festivals where literally no-one in the audience was prepared for a progressive metal band, with the outcome that a massive crowd disappeared in minutes after the start of the performance. Crashing his boat because he met the other idiot stupid enough to go on the waters in heavy fog and so on and so forth. All very entertaining to the audience tonight.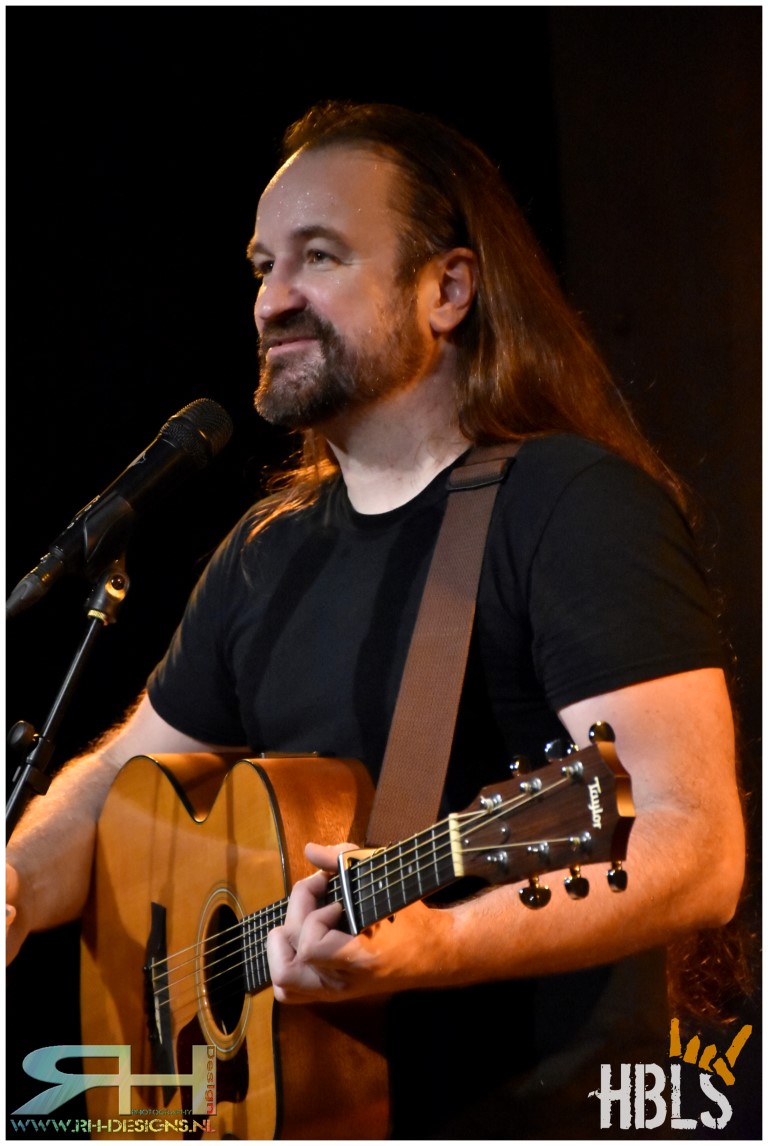 All in all tonight's performance lasts more than 3 hours (and as I have learned today, that wasn't even the longest evening of music Damian has done, because that was more than 5 hours), with a little pause in the middle. Songs from throughout Damian's whole career came by, but most of them are from his solo works or collaborations with his dear friend Adam Wakeman, amongst others ,,Homegrown'', ,,Thank You'', ,,Naked'', ,,Part Of Me'', ,,Commune'', ,,Disciple'', ,,Array Of Lights''. I do not know if the music or the stories that came with it were more mesmerizing, but to me this was a special evening. I cannot recall any other concert I've attended, where the water kettle was boiling some new water for tea in the middle of the performance. Because the artist was out of tea.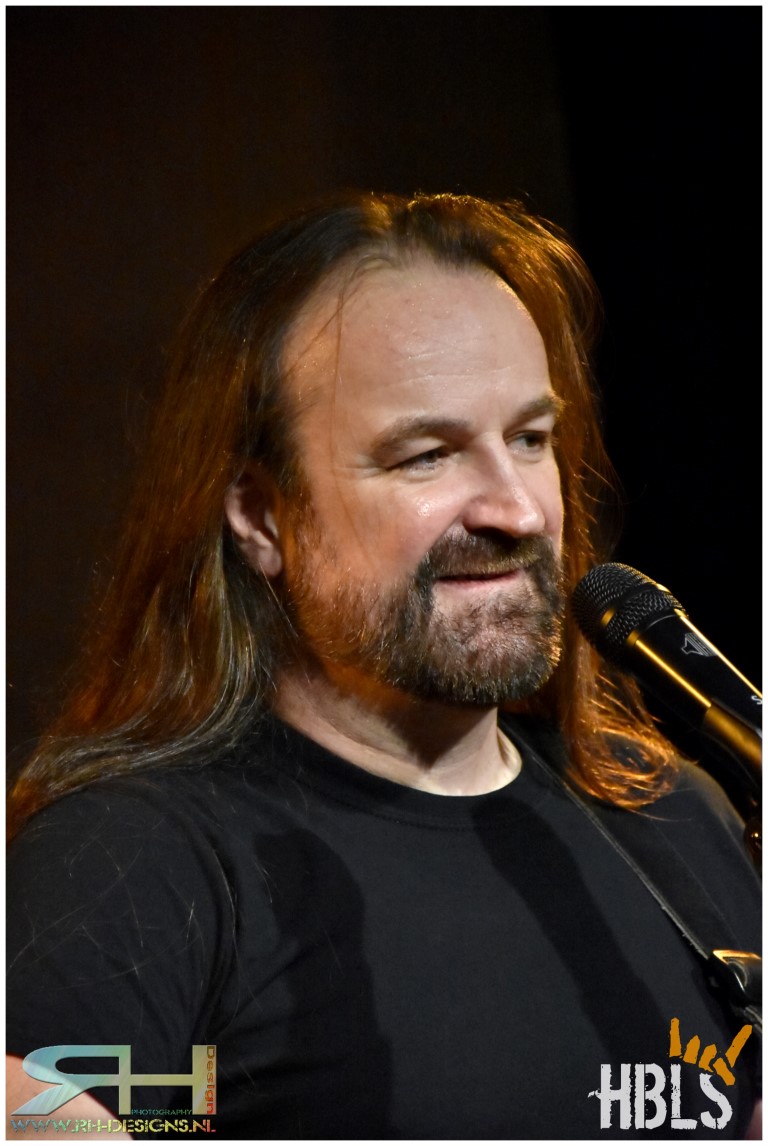 The attendees were there for one thing only, Damian Wilson. And that is exactly what they got. His version of the Iron Maiden classic ,,The Evil That Men Do'' was simply stunning and a chance for the attendees to sing along.

As I already stated before, Damian is still doing shows in the Netherlands, Belgium, Germany, UK., so if you have the chance, go, see, support him and celebrate his 50th birthday with him. My admiration for this artist has only grown bigger because of this show and peak into the life stories he has shared with us. No rehearsed stories, No Metal, but just the way it is.


Music in its purest form, from a great warmhearted person and amazing musician. So open up, go and see!!

—




#damianwilson #headbangerslifestyle #hbls #awayoflife